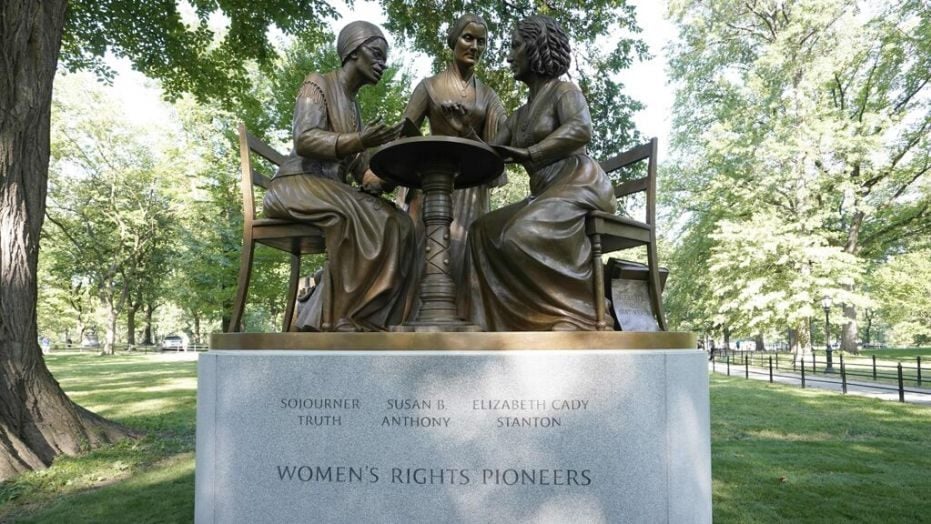 August 26 marked a big event for New York's famous Central Park. That day marks the first time the park features a statue honoring real-life women. Its origins stretch all the way back to 1857, making the park over 160 years old. And for the first time, one of its statues honors female historical figures.
In particular, the statue honors pioneers in the fight for women's equal rights and protections. The new statue depicts New Yorkers Susan B. Anthony, Sojourner Truth and Elizabeth Cady Stanton. This marks a historically meaningful date for women in the U.S. overall, too, not just Central Park.
Central Park gets its first statue honoring real women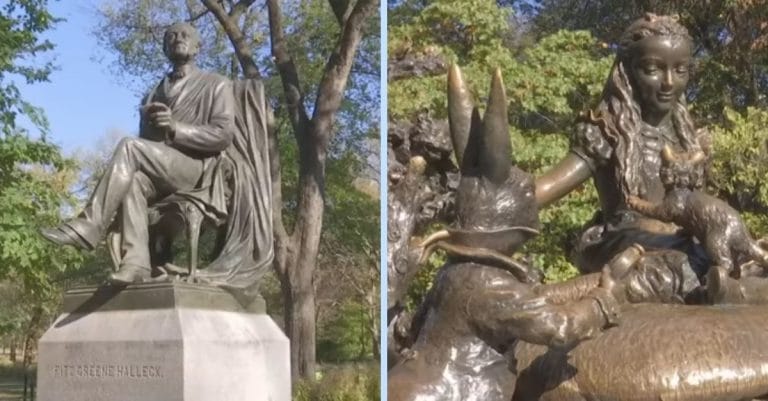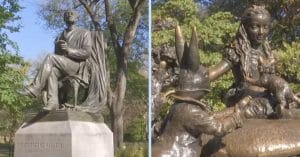 Around 100 entries went into a pool, and only one design could go to Central Park as the first statue of real women. Women's Rights Pioneers Monument sculptor Meredith Bergmann won such an opportunity, which, she notes, "The honor of being able to do this is profound." Indeed, "It astonishes me and it fills me with pride." The all-volunteer nonprofit Monumental Women commissioned her specifically. The organization is made entirely of community leaders, historians, and women's rights advocates. It is this group that waded through piles of paperwork and networks of protocols, all because they noticed Central Park has no statues of real women. However, statues honoring real men can be found by the dozens. Women, instead, have Alice in Wonderland representing them.
RELATED: 20 Ordinary Things Women Couldn't Do In The '50s And '60s
Pam Elam, president of Monumental Women, noted this discrepancy. "The sad thing is that so many people for so many years never even noticed that real women were missing in Central Park," she noted. "And what does that say about the invisibility of women and the lack of recognition that women face in this country and this world for the hard work that they have done and will always do? We said, 'If the city is not going to do what it should in terms of representing all of the people in its public spaces, then our small, all-volunteer, nonprofit group will step up and do that."
Making history from the ground up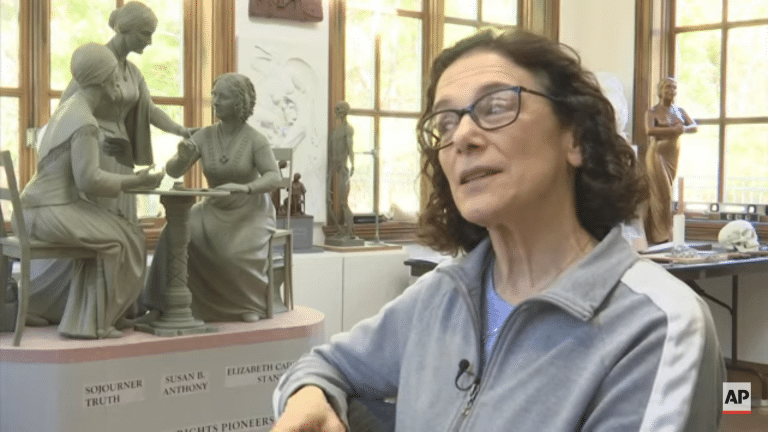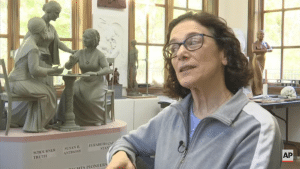 Making this statue became a group effort. Girl Scouts donated $10,000 in cookie sales. New York Life, associated with Susan B. Anthony, donated a $500,000 challenge grant. After unveiling the first statue of real women in Central Park, Monumental Women also reveals a challenge. They hope other cities will "reimagine their public spaces" with tributes to the overlooked contributors in American society. This includes more women and people of color. Indeed, the park's history includes displacing free African Americans and Irish immigrants who'd already established a community in the area.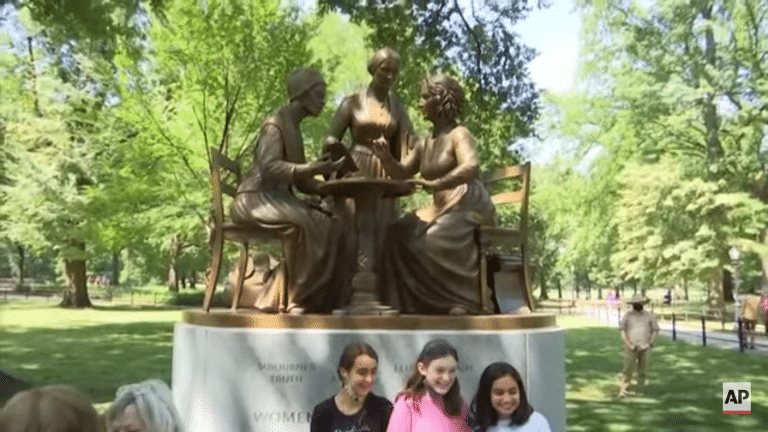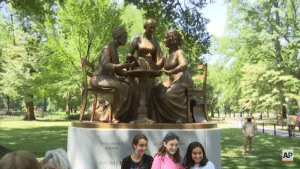 For now, however, the statue of Susan B. Anthony, Sojourner Truth and Elizabeth Cady Stanton holds a lot of symbolism to contemplate. Pam Elam explained using them in particular. They were "All women who dedicated their lives to fighting for equality and justice and they often shared the same stages and attended the same meetings, so it's only fair that they share the same pedestal." Even though they're in statue form, they should not be considered static, either. "Although there are three figures, they're not just in place, they're interacting very closely," she went on. "They're kind of caught in motion, in conversation, in debate, and it's up to you to decide what they're saying, what they just said, what they're going to say."