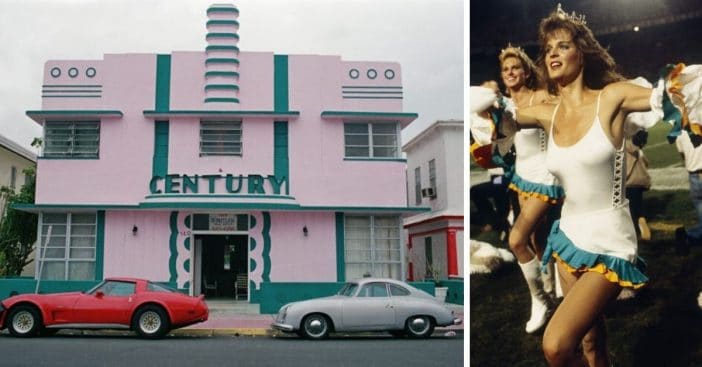 Each decade is marked by some defining traits. Usually, trends spread across the whole country. But plenty are limited to certain regions. Those help us really get a taste of that place with quick, colorful visuals. Miami during the '80s is no different, and these photos perfectly capture its iconic aesthetic.
Cars, architecture, storefronts, and fashion all help define Miami in the '80s. Looking at these pictures actually transports us back to a time of wild colors, vintage gadgets, and emotional music. Enjoy this walk down memory lane.
Miami's Century Hotel was popular in the '80s for every possible reason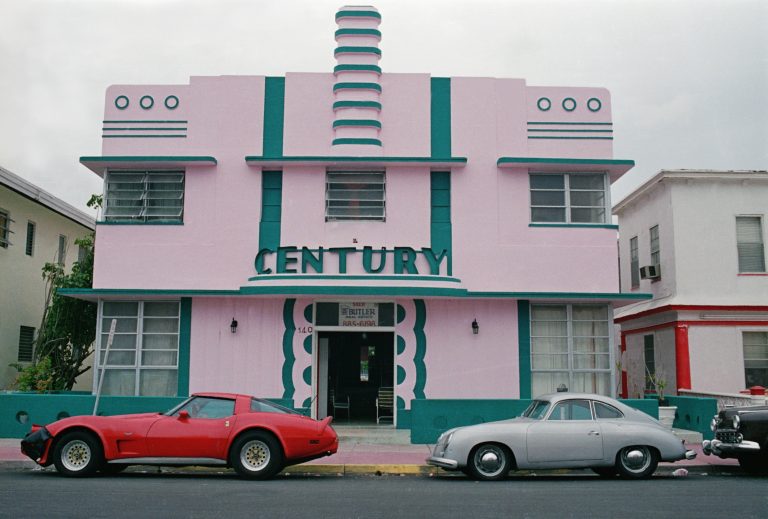 Most of the country gravitated towards loud colors above all else. First, Americans awoke to vibrant decorating in their homes. Then they saw it reflected on the fashion of the time. They still enjoy it on Miami's Century Hotel, with its pink and green painting.
RELATED: Detroit Now Has A New, Old-Fashioned Payphone That's Completely Free To Use
This represents a trend among hotels for eye-catching color schemes. The Hotel Webster boasts very similar design choices and even a few more elaborate designs. Overall, it makes sense that the Webster bloomed in the Art Deco district. Both the Webster and Century hotels attracted an honorable amount of visitors. Outside, popular cars from that time finish the image.
Float like a butterfly, sting like a bee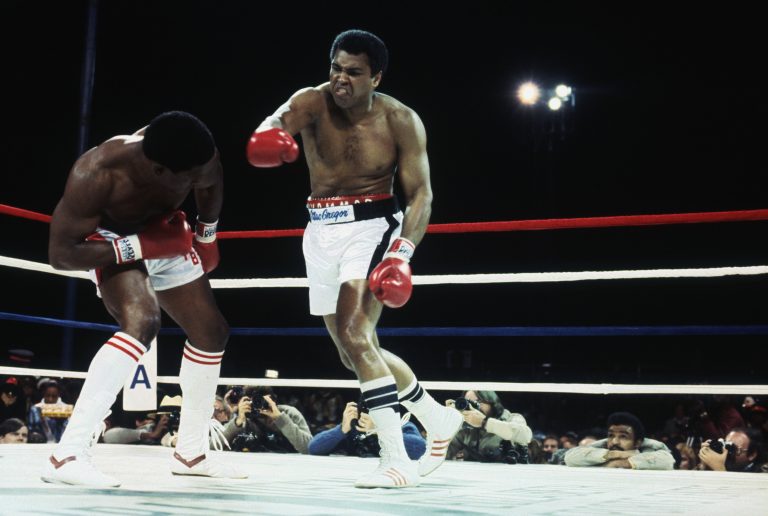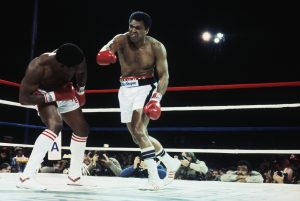 Born on January 17, 1942, Muhammad Ali became a renowned boxer and activist. In his 61 fights, Ali won just about all of them. His strategy is immortalized in his promise to "float like a butterfly, sting like a bee."
But even the best sometimes stumble. At the Miami Beach Convention Center, Ali fought fellow boxer Trevor Berbick. During that 1981 match, Ali ended up losing. After this defeat, he returned to permanent retirement. Though his movements grew difficult because of Parkinson's, his legacy endured, including in this Miami photo.
Catch up on Miami news even in these old '80s photos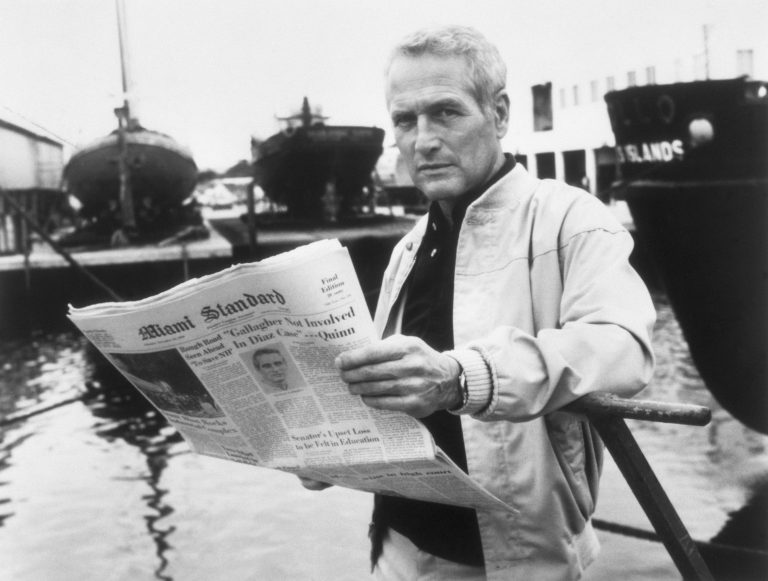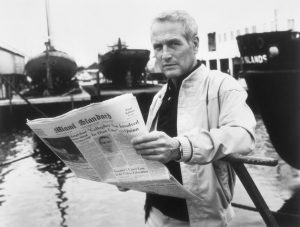 When you think of Miami in the '80s, you may naturally think of Miami Vice and one of its stars, Don Johnson. But Miami saw a few movies that defined that era. In 1982, it provided a location for the film Absence of Malice.
Leaning against the railing is Paul Newman, star of the aforementioned movie. In his hands rests a copy of the Miami Standard, which he apparently read between takes, according to Esquire. Viewers of the film know this as the fictional newspaper from Absence of Malice. In actuality, all interior shots actually capture the Miami Herald. There's your movie fun fact for the day!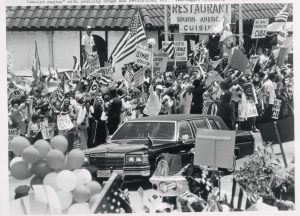 In 1983, President Ronald Reagan visited the Cuban community of Miami. There Little Havana greeted the president with open arms and loud revelry. Reagan offered Cubans who fled their homeland a firm opposing stance against Cuba's regime.
The limo is almost barely visible amid the people waving flags and cheering for the president. Tensions between the two countries extended to the people; those who fled from their homes mourned the regime's power and still hoped for Cuba's freedom, but basked in their new home in America. Reagan reflected their fierce opposition to the Cuban government and offered a tough stance on drug crimes.
Good thing purple and orange are complementary colors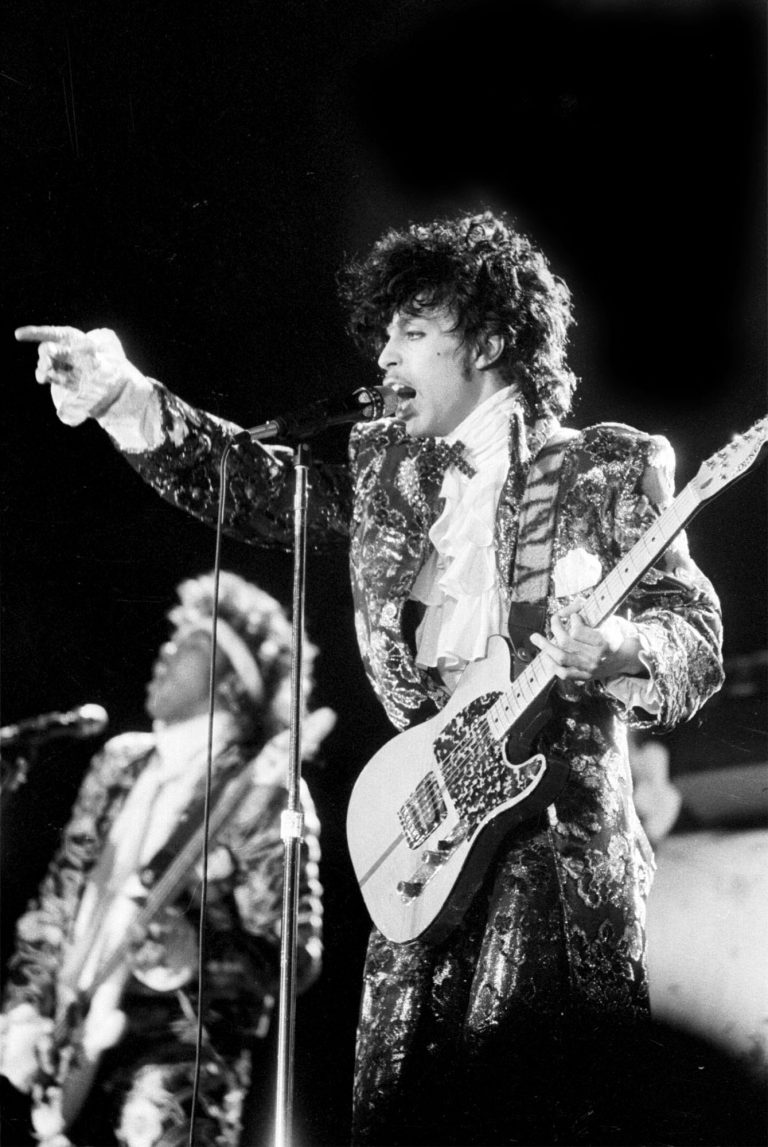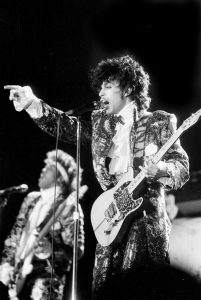 Music legend Prince was fond of several things he was very public about. Dance numbers, no matter how uncomfortable, had to feature his high-heeled shoes. And Prince was very fond of purple. His sister explained that "the color purple always made him feel Princely," according to Billboard.
In spite of this color-specific love, Prince performed at a place called the Orange Bowl in 1985. This was as part of his "Purple Rain" tour, all the better to spread his famous song's immortal tune.
British royalty visited too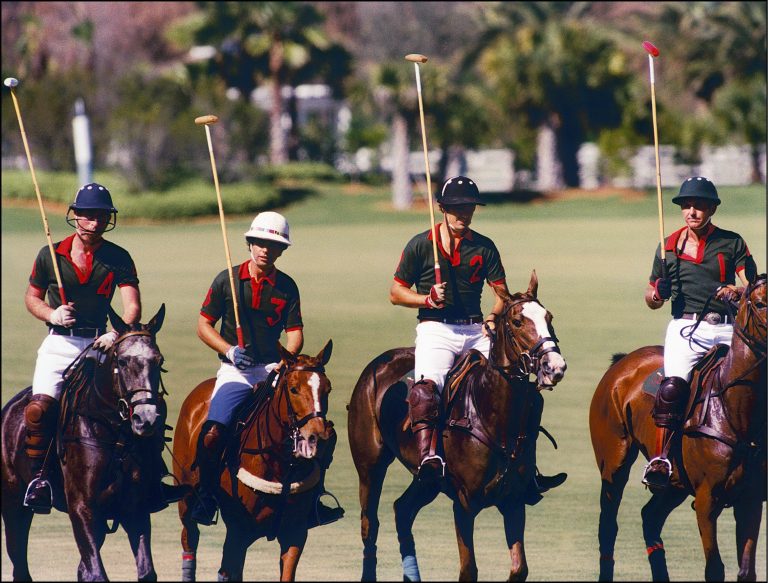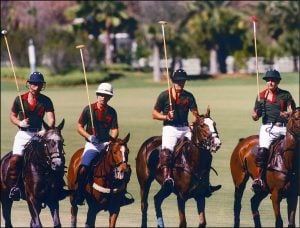 Miami already enjoyed a regal presence with Prince and his purple aura. But he wasn't the only royal presence to visit Miami. In that same year, Prince Charles, located on the far left in the photo, went to Miami. There, he helped himself to a rousing match of polo.
The Palm Beach Polo Club boasts a 40-year legacy since its debut. Not only is it famous for its vibrant, sweeping campus, but now also for the famous visitors it attracts. These days, news from the royal family is a mixed bag of outrageous and down-to-earth. This visit definitely falls into the latter category.
Give a cheer for Miami during this '80s game against the Chicago Bears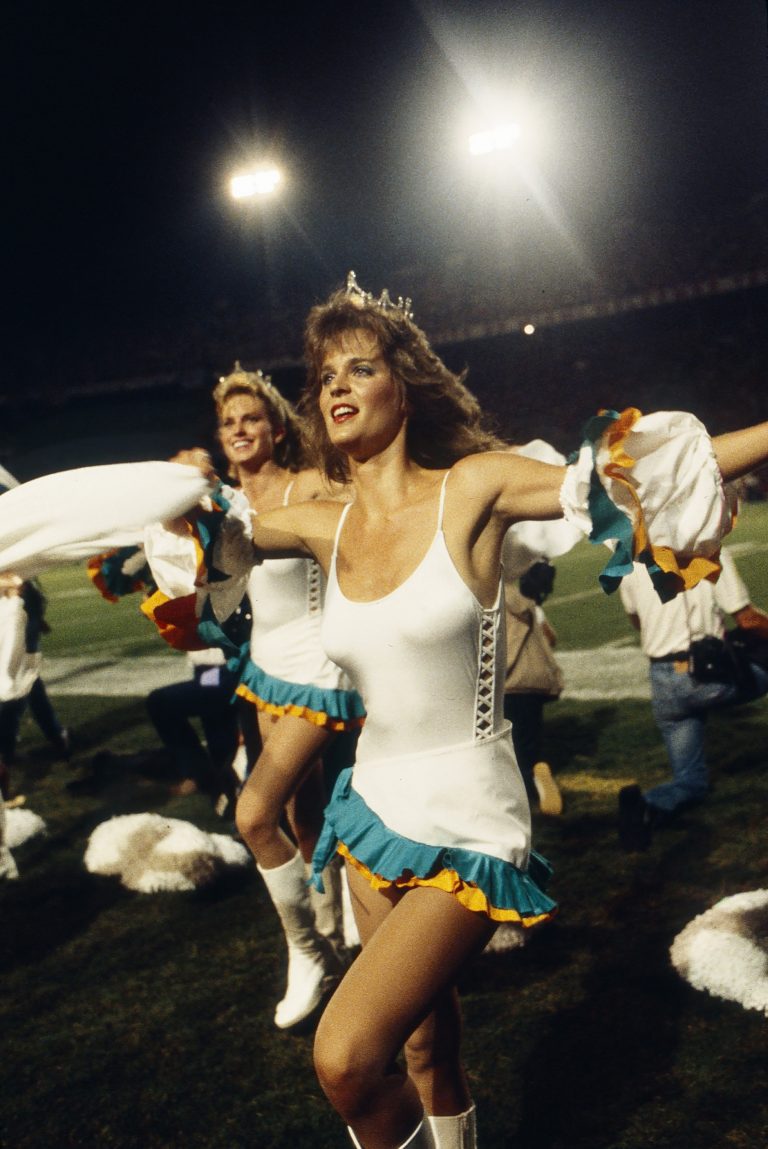 A true Dolphins fan likely knows the team's enthusiastic cheerleaders. Their outfits vary between sources, dates, and games, but they're always pretty unique. They cheered on the Dolphins during this 1986 game's halftime show.
There's always added pressure to win when the game is on home turf. Such was the case for the Miami Dolphins that year. But the Chicago Bears faced pressures of their own; up until that point, they remained undefeated. That, however, changed during this very game when the Dolphins ended their winning streak.
In the '80s, just like now, Miami gave great weather for outdoor sports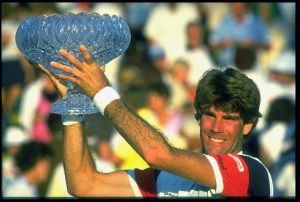 With the sun shining down on a packed court, champions fought for their trophies. Tennis fans flocked to Miami to see the next big match. Such a warm, sunny location provided a great venue for athletes and spectators alike, and so even big, international events found a home there.
As a result, Miami saw plenty of big victories in tennis history. In 1985, United States tennis player Tim Mayotte won a major competition against the tennis world's best. His achievement earned him not just the respective title, but the large Lipton International Players Championship trophy.
Surf's up – just don't forget a sail!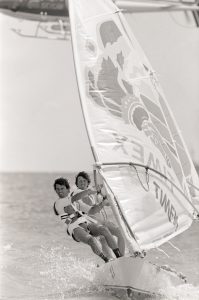 Sometimes, the Miami sun can be a bit too much. Fortunately, the Florida city has a lot of ways to cool down without needing to retreat indoors. As its name implies, windsurfing combines elements of sailing and surfing. Though he did not initially patent it as such, S. Newman Darby receives a lot of credit for originating windsurfing in 1964. Originally, he surfed the waters of the Susquehanna River in Pennsylvania. Even the French got in on the action.
Windsurfing found a home beyond Pennsylvania, to Miami and around the globe. In the photo above, French windsurfers Stephane Peyron (left) and Alain Pichavant (right) traveled all the way from West Africa to be there. In 1986, Miami was another stop in their international quest to journey across the Atlantic to honor the Statue of Liberty. By the time they reached Miami, they were two-thirds done.
Miami became a popular place to show off the latest trends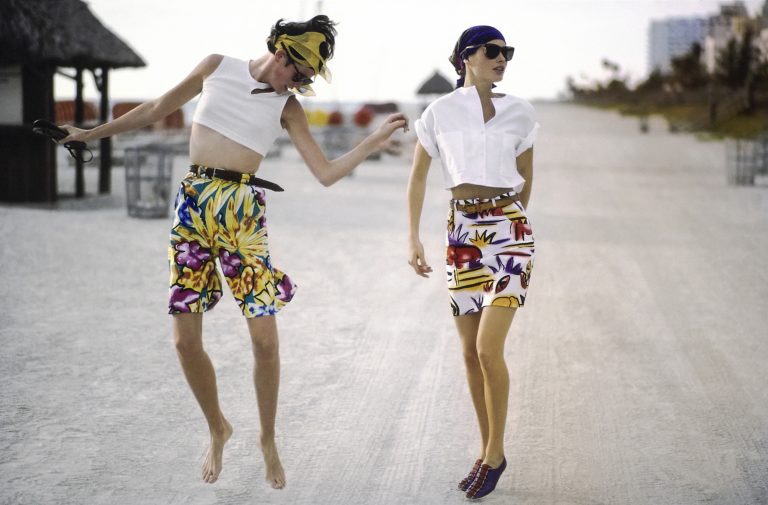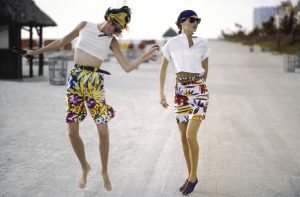 Splashes of color adorned many surfaces in Miami throughout the '80s – and into today. The colorful detailing on hotels matches the sleek fashion statements people wore. Vogue saw the appeal of using Miami to draw people to the brand and so had photoshoots there.
Vogue models Jenny Howarth and Carre Otis show off similar outfits in very different ways in this 1989 photo. Situated on Miami Beach, the two use body language to express whimsy and elegance in one shot. On the left, Howarth enjoys a knit top from the collection O for Ozbek and some refreshing surfer's shorts. Otis, meanwhile, reminds us how popular Ray-Ban sunglasses were back then, with solid-colored satin shoes toning down the wild patterns. In this regard, these two capture a lot about Miami in the '80s, including the classy fun to be had there.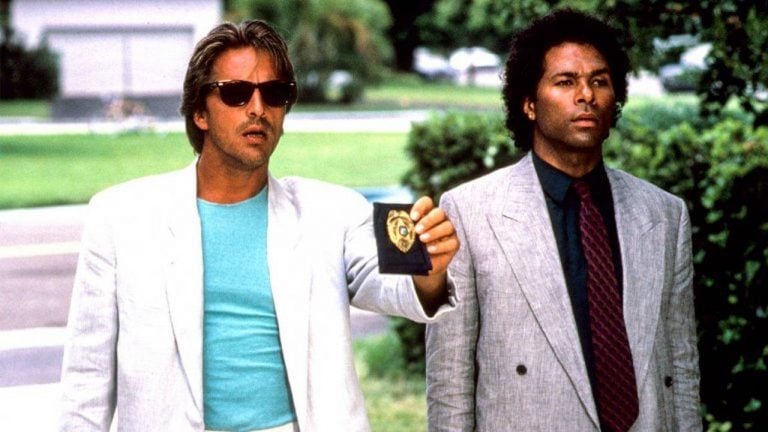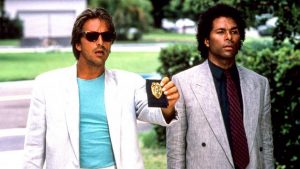 RELATED: Original Volkswagen Beetle Repurposed Into Old-Fashioned Mini Bike