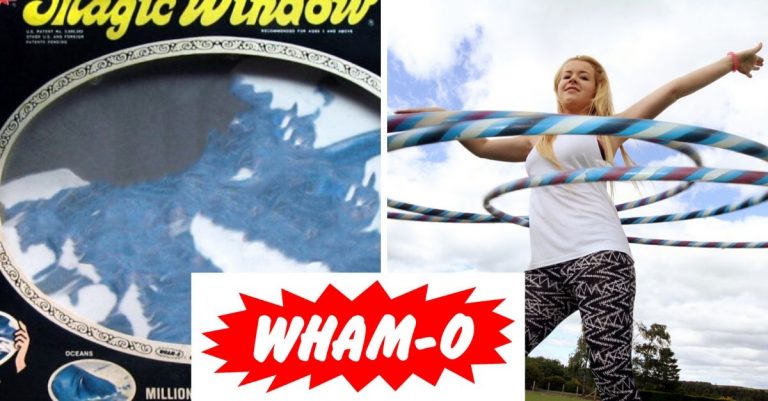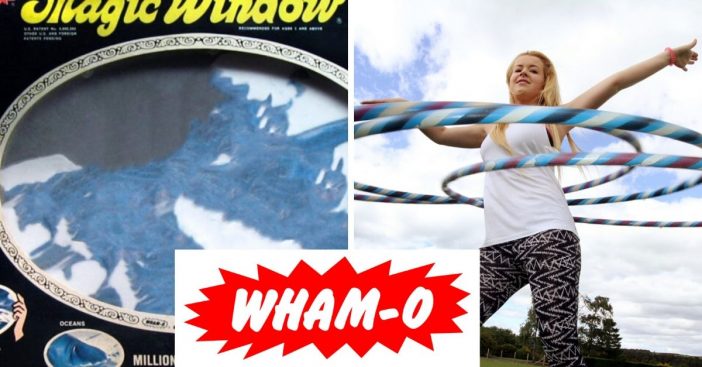 Often, one big name is responsible for many major successes. Some of the most enduring and popular toys came from one company. In fact, most of our favorite toys all come from Wham-O. The American toy company is based in Carson, California. For over 70 years, Wham-O successfully marketed and sold countless favorite toys.
Though technology has become a go-to for some kids, Wham-O toys feel special and lasting. The fondness we feel is a statement of defiance as much as it is a testament to their nostalgic power. Read this list to see which of your favorite toys are actually the product of one successful company: Wham-O.
Slip N' Slide is an example of a Wham-O title that stuck around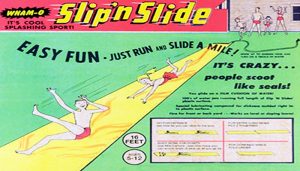 You shouldn't want to get stuck on a slip n' slide, but we're glad the toy itself stuck around. Advertisements for this outdoor set circulated for years and presented a layout people at home should try for themselves until they could buy one.
RELATED: McDonald's Is Bringing Back Retro Happy Meals Toys To Celebrate 40th Anniversary
Slip n' slides provide that burst of refreshing speed every kid needs during the summer. No need to trek to a water park or befriend someone with a pool (though that all also sounds nice). Instead, this simple stretch of refreshing fun helped stay cool in the summer heat.
The Wheelie Bar made cool stunts safe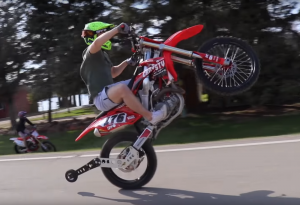 Bring in any item with wheels on it, and anyone is going to want to whirl around on it. Chairs with wheels, shopping carts, scooters, even flatbed carts provided fun. Even if the product is meant to be used as a toy, people still tried to anyway.
And even if something is meant for fun, that doesn't make them totally safe. Bumps and scrapes are pretty common for kids who spend their days playing outside. But some activities can be more serious. For those looking to impress friends on their bicycle, leaning too far back could mean falling and damaging the neck. Wham-O solved that issue, not with a toy so much as with a new layout. The Wheelie Bar made pulling off fun tricks just a bit safer. It enabled our innate addiction for wild moves!
Cool down again with Water Wiggles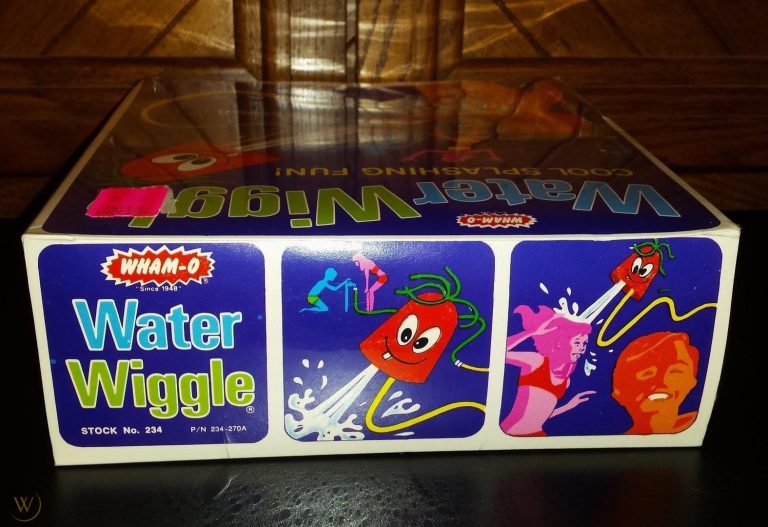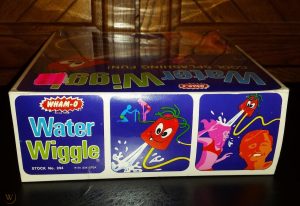 Don't be afraid to catch some more sun because of the heat. Throw some sunscreen on and enjoy all the fun toys Wham-O made that give people an excuse to get some cool, refreshing water. Hook up a hose to some Water Wiggles and you have yourself some delightful chaos.
This plastic-enclosed curved nozzle became airborne when fed water from a hose. Much like letting air from a balloon, this formula yielded some unpredictable results. But maybe that's what made it all the more fun.
Only some people will love Silly String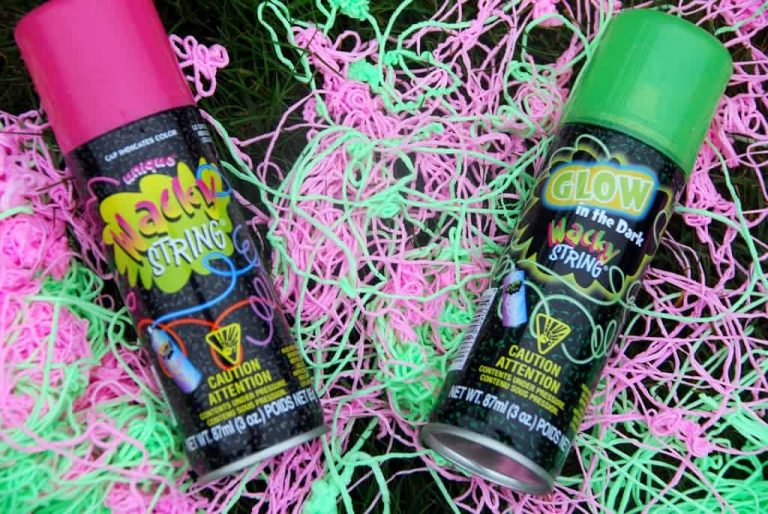 Silly String is very fun…in theory. And in practice. But only for those actually playing with the stuff. For those tasked with cleaning it up, this Wham-O toy probably received a lot of muttering and glaring.
Also sometimes called aerosol string, this contraption involved many strands of brightly-colored string. That string was propelled from an aerosol can containing a solvent that made the strand continuous. Pieces inevitably broke apart, however, and that made the mess spread only farther still. Silly String got everywhere once unleashed at parties, from the lawn to hair to furniture.
Read onto the NEXT page for more nostalgic Wham-O products…