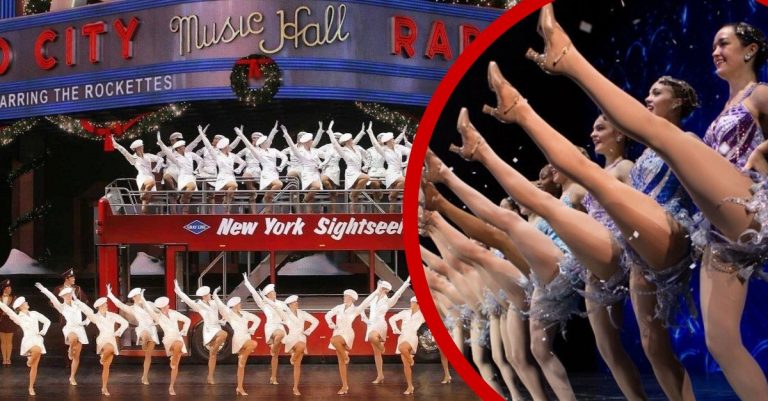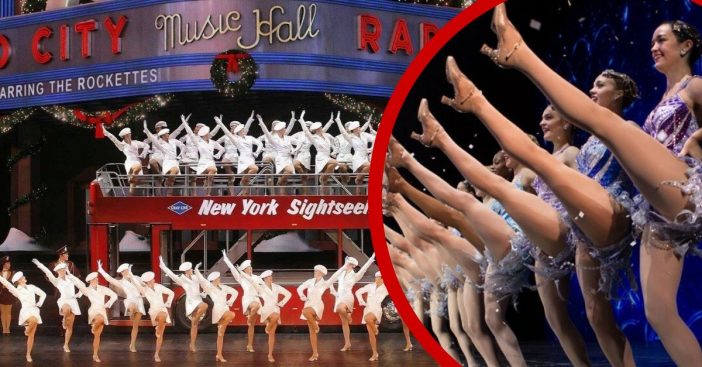 On December 21, 1933, the first Christmas Spectacular starring the Radio City Rockettes made its debut performance. Dancing, singing, music, and humor combined for the first time just one year after the Radio City Music Hall first opened. Since that time, performances continued on a yearly basis. Soon, the Christmas Spectacular became a New York Christmas tradition. Stealing the show is the women's precision dance troupe the Rockettes. Their presence is about as old and as beloved as that of the Rockefeller Center Christmas Tree.
Dancers of all types train their bodies and minds to make their performance look easy. No matter the venue, the Rockettes display remarkable feats of flexibility and coordination, all while looking totally at ease. For the Christmas Spectacular, they maintain a particular training regimen that is as rigorous as it is crucial to maintaining a strong performance. Though they make their dance numbers look easy, the Rockettes actually go through a lot to get to where they are now. Here is what happens to let us enjoy Christmas at the Radio City Music Hall each year.
Training begins early and ends late
In an interview with NBC, four Radio City Rockettes revealed details about how they train for the Christmas Spectacular. They began in the beginning of October. For six days a week, they dedicated six hours a day to practice. For six weeks, they maintained this rehearsal schedule. During that time, they not only learn their numbers, but they rehearse and rigorously polish them. Only when all the rough edges are smoothed do they move to Radio City Music Hall for tech rehearsals.
RELATED: Highlights From The 86th Annual Rockefeller Center Christmas Tree Lighting
The exhaustive work does not stop there, even when the Rockettes can step back with a sense of success. When shows begin, they must continue to push themselves. Not only that, they must do so multiple times a day. One Rockette reported that they could do up to four shows in just one day. That is even while maintaining two separate casts; each one may endure a day with four whole shows packed into a short window of time.
Many demands come with being a Rockette, from the very start to each day of performances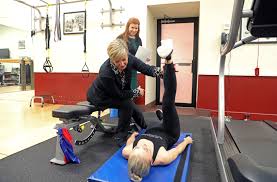 Performances at the Music Hall do not always provide an intermission in the middle of the 90-minute winter show. But between shows, the Rockettes get a break, which they spend chatting and stretching and unwinding from all that hard work. When possible, they recharge by eating, napping, and even shopping; the merchandise booth boasts items some Rockettes eagerly gift to their families.
To be a Rockette, one needs to be versatile in multiple forms of dance. Honesty is important, states Rhonda Kaufman Malkin, who has coached 36 Rockettes. This allows a dancer to identify their strengths and weaknesses, and so address the latter. "Some dancers have great ballet technique, but their jazz or tap skills may not be as strong, so I hone in on those areas," she further explains.
The Rockettes need to let their dancing alone help them stand out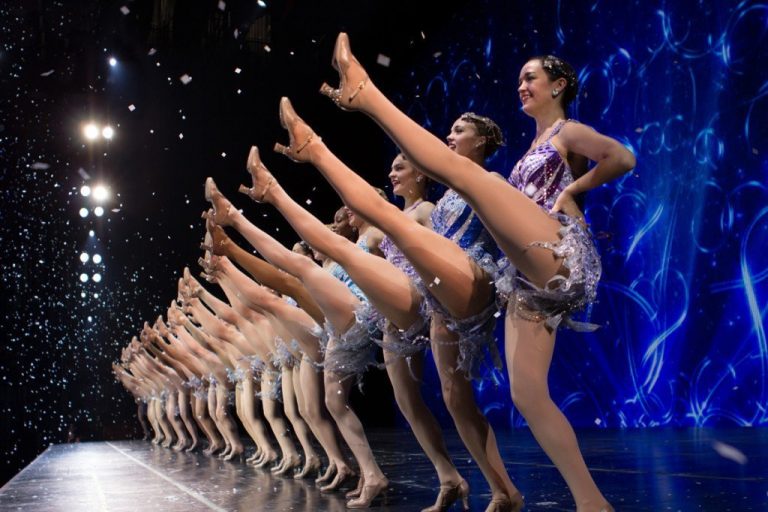 Malkin advises against bold outfits when outlining the auditioning process. Aspiring Rockettes put themselves in a vulnerable place, where everything about their appearance may be subject to scrutiny. Directors watch not just their moves but how they appear. She says, "The current Rockettes director is very traditional, so I advise my students to wear a leotard, flesh color tights, and nude heels, with hair in a French twist." They must already display athleticism because Directors never think, 'Maybe if we give her two weeks she will look the part!'" However, this actually tells the directors something important; they want to see a solid foundation that may help a Rockette avoid injuries during rehearsals.
The mind is a muscle and dancers must exercise it well. Dance Magazine reports that during the first cut for the Rockettes audition, the combination is demonstrated only three times. Learning steps quickly and successfully is a skill as much as dancing is. Among all the different styles of dance, tap, ballet, and jazz are considered the golden trio to have exposure in. Right from the get-go, the two days of auditions ask dancers to do kicks. After all, what's a Rockette performance without their famous eye-high kicks?
It takes a lot to stay in the game for that Radio City dream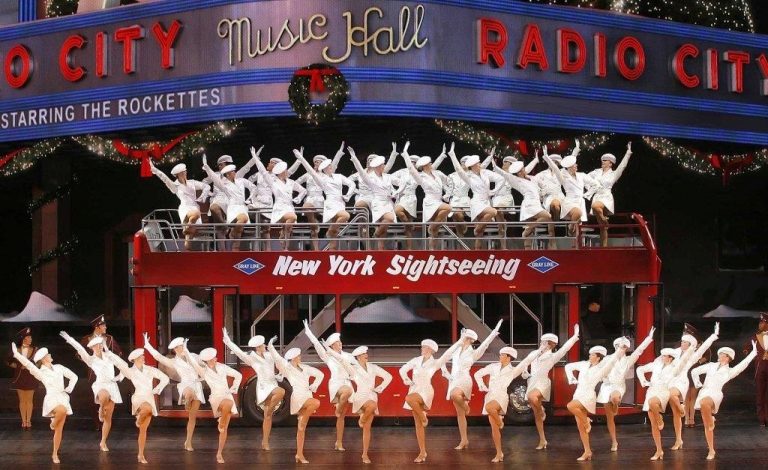 Hundreds of dancers make the pilgrimage to New York to be accepted as a Rockette and dance onstage amidst bursts of Christmas cheer and whirling festivities. But only about 80 are selected to literally kick the Christmas spirit into gear, and with skepticism against newcomers, pursuing this dream takes a lot of grit. And even with that determination, a height requirement of 5-foot-6 to 5-foot-10-1/2 may stop the momentum before it starts.
Though not mandatory, several Rockettes found success in taking part in the summer workshop, or summer intensive. After paying $1,099, a dancer is taught routines by former Rockettes. These workshops also provide something auditions will never provide: feedback. Both Coach Malkin and Heather Langham, who became a Rockette after ten attempts, state dancers do not get individual feedback after auditions. They are also not expected to ask why they were not selected. This leaves it as a complete mystery to each dancer. "You have to learn on your own in the audition process," Langham explains.
Being a Rockette demands constant strength, inside and out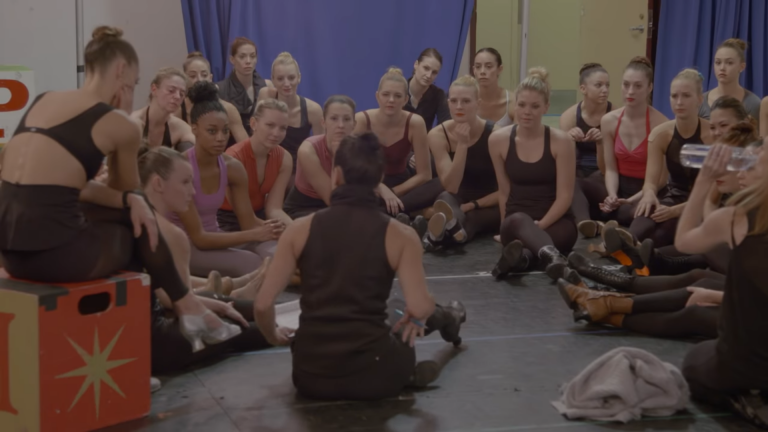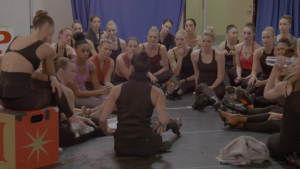 If accepted, the demands continue. Rockettes can perform as many as 300 of their famous kicks per show, including on those days they have four or five shows in one day. You read that right: they can perform as many as 1,500 kicks in one day. All the while, they have to look like festive, ethereal champions of dance. "Rockettes are athletes dripping in diamonds," dancer Sarah Grooms told The Huffington Post. According to CBS News, their costuming literally puts more pressure on their shoulders; reportedly, you'd have to do six barre classes in a row while wearing body weights to account for their heavy costumes. Yoga, Pilates, running, boxing, and more dancing fill their times during the off-season.
When they return to the Christmas Spectacular, they need to maintain their fitness and careful eating habits. It is actually important that they eat enough to stay energized throughout their rigorous days. After that, dynamic warm-ups keep their bodies spray before showtime. They treat the time after performing like a cooldown to any other workout and carefully perform special stretches. Finally, they endure a 10-minute ice bath. The theory behind this is to reduce inflammation. The demands may be draining, but each performance can't reveal that. Instead, the Rockettes keep energy high during the Radio City Christmas Spectacular by embracing their dance family. "We literally have each other's back," a Rockette told Gus Rosendale of NBC. Check out the interview below!