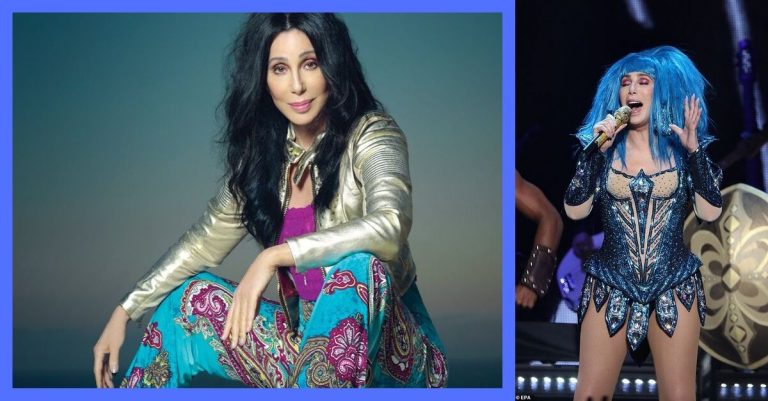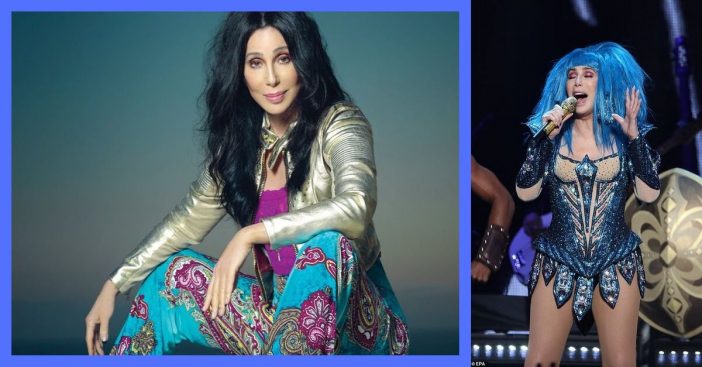 Cher made it clear no one is too old for certain clothing. In some cases, donning colorful, shiny outfits can immortalize a performer and their number for some time. A recent tour stop saw Cher in Berlin teaching this exact lesson. The 73-year-old singer went with an outfit featuring a color palette vastly different from her usual one. The singer's wardrobe solidified her sense of confidence and daring, as she took to the stage in an outfit no one will soon forget.
Cher's Here We Go Again tour brought her to the Mercedes Benz Arena in Germany. Her continued performances this year mark almost 60 years of involvement in the music industry. She first entered people's hearts in 1963. She has come a long way since then, and so has her wardrobe. But she is just fine with that, as it lets her express herself and show confidence in her appearance.
Here We Go Again with Cher in Berlin
Grandeur seemed to be a permeating theme on Thursday. Backup dancers flanked Cher wearing helmets of gold and wielding swords. They too sported stylized armor that left their midriffs uncovered and gave off a rich, regal feeling. This makes sense. After all, purple is the color of royalty. The "Different Kind of Love Song" singer is certainly that.
Cher herself kept to this Ancient Roman theme in some surprising ways. She donned a shimmering toga dyed in a blue-purple color. Secured over one shoulder, it reaffirmed her status as worthy of a royal response from fans. It also singled her out, with the blue-purple contrasting with all the gold tones.
More surprises in wait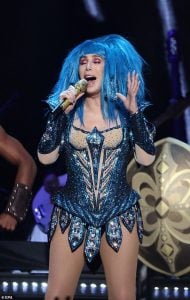 Under the toga, the grandeur continued. Cher wore a sparkling leotard with blue sequins detailing over the flesh-colored mesh. The outfit was not unlike one a figure skater might wear for an Olympic performance. Cher's figure was easy to see, and she was certainly going for gold that night.
The blue in the sequins was further drawn out not just by the contrasting gold of the dancing gladiator ladies (now there's a sentence. Indeed, it was hard to miss the thick, full blue wig she wore. A full head of bright blue hair framed her cheeks, while blue bangs sat over her eyes, high up enough to show off her magenta eye shadow. Anywhere she goes, Cher guarantees people will remember her performance for some time. Cher in Berlin specifically left a fun and colorful impression that will have people talking for ages. In a time when a serious attitude is constantly enforced and demanded, a bit of earnest fun goes a long way.