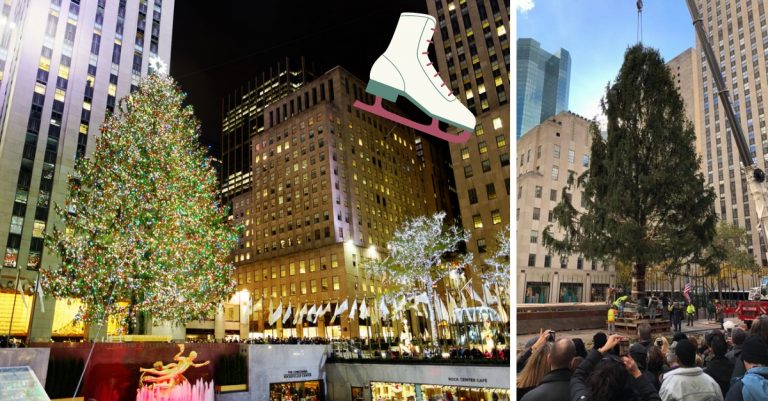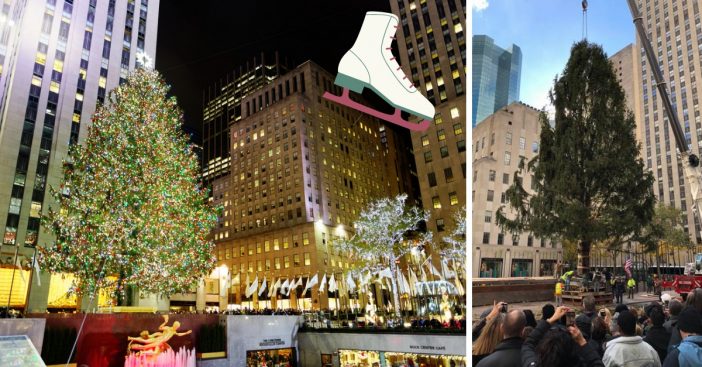 The famous Rockefeller Center Christmas tree has finally arrived! This year it is a 72-foot tall Norway Spruce that weighs 12 tons. The tree made its 75-mile journey from Wallkill, New York to Manhattan and was put up on Saturday, November 10th, 2018. The tree was put up by a crane in the iconic spot that overlooks the Rockefeller skating rink.
The tree will not be lit up until November 28th. This year will be the 86th ceremony. The tree generally holds around 50,000 LED lights and a Swarovski crystal star adorns the top of the tree. The star alone weighs around 900 pounds. The decorated tree will remain up until January 7th, 2019.
A Photo of This Year's Tree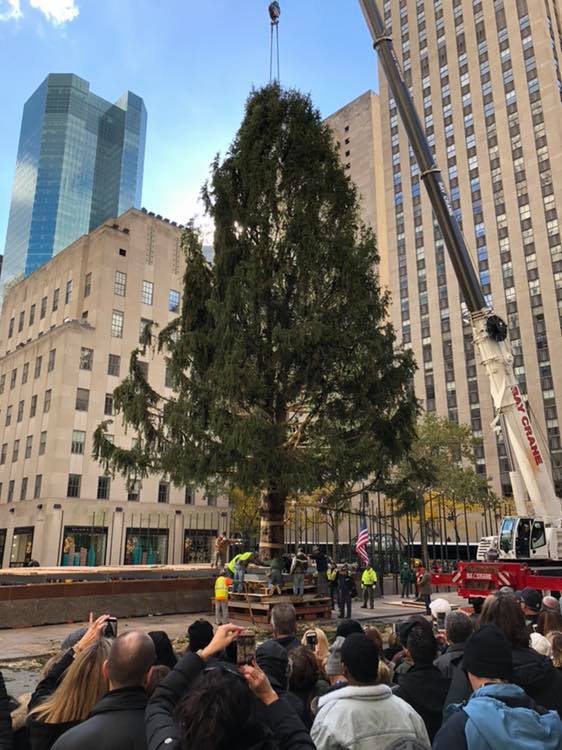 This year, the 75-year-old tree was donated by a couple in Wallkill, New York. They nicknamed the tree "Shelby" and said they are happy to share the tree with everyone. Millions of people are expected to come to visit New York City to see the famous Christmas tree. The tree lighting ceremony will also be aired on television. After the tree is taken down, it will be donated to Habitat for Humanity. The scraps will be used to help build housing.
History of the Tree Lighting Ceremony
The tree lighting ceremony goes all the way back to Christmas Eve in 1931. The first tree was only 20 feet tall and was decorated by families of workers in the Rockefeller Center. Two years later, officials made decorating the tree an annual tradition. The first official lighting ceremony was in 1933.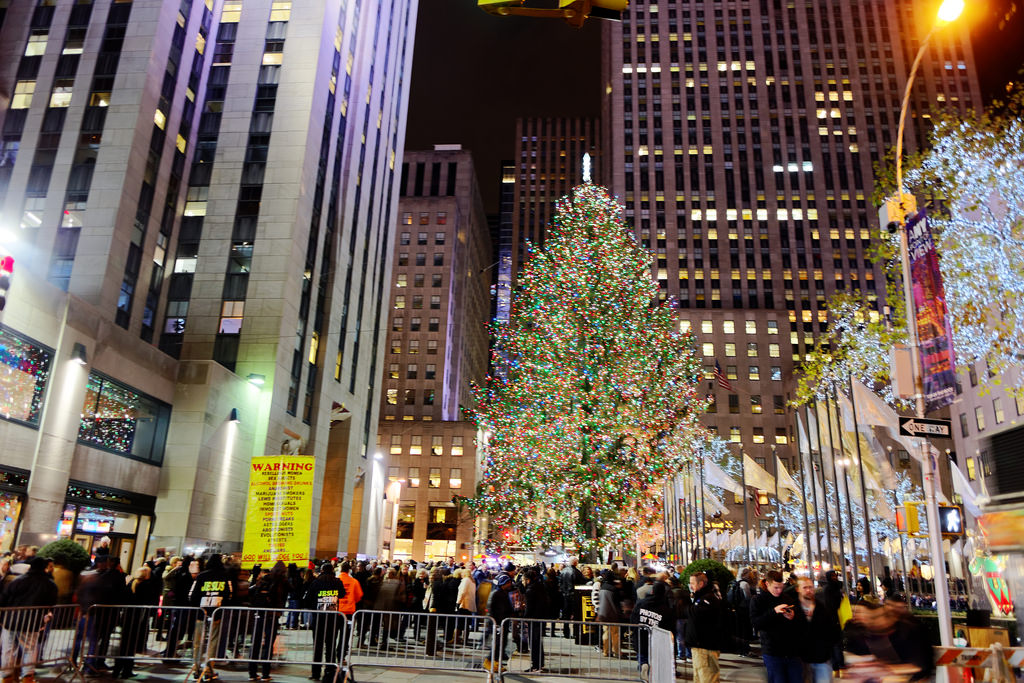 Are you excited for the official Rockefeller Christmas tree lighting ceremony on November 28? Will you be there in person or watching on television? Check out a video below of last year's tree lighting ceremony to get excited for this year! Do you make sure to watch every year?
According to the Rockefeller Center website, "The Rockefeller Center Christmas Tree is a world-wide symbol of the holidays in New York City. The 2018 Rockefeller Center Christmas Tree will be lit for the first time on Wednesday, November 28, with live performances from 7 – 9 pm, at Rockefeller Plaza, between West 48th and West 51st Streets and Fifth and Sixth Avenues. The Tree will remain lit and can be viewed until 9 pm on January 7, 2019."
Have you ever traveled to New York just to see the decorations and tree at Christmas time?
Please SHARE if you are excited to see the famous Rockefeller Christmas tree up and let your friends know when the ceremony will be this year!