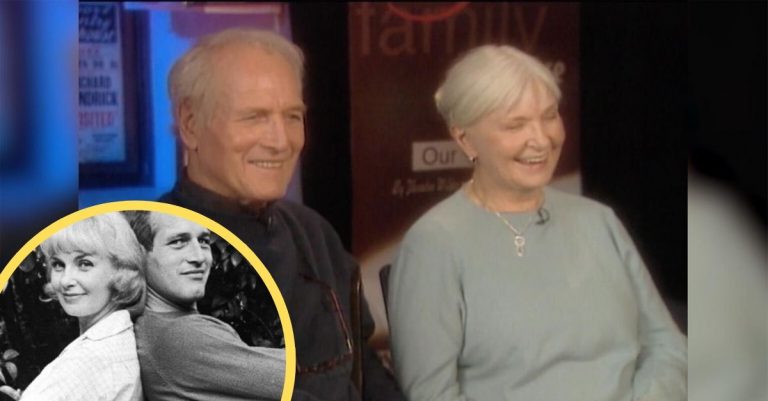 Success comes in many forms. Some individuals experience success in their careers. Others enjoy building a loving family. Others still find value in simply pursuing activities they enjoy. Sometimes, those founts of success overlap. Such was the case for. Paul Newman and Joanne Woodward.
In an era when Hollywood hookups and breakups can occur within the same week between the same duo, news of a couple who stay together feels like a treasure. Paul Newman and Joanne Woodward represented the pinnacle of success with relationships and careers in equal measure. Added to that was the wholesome nature of their relationship. Their relationship bore an earnestness seldom seen in Hollywood. For fifty years they had eyes only for each other and showed America the meaning of "til death do us part."
A sweeping talent bean from humble roots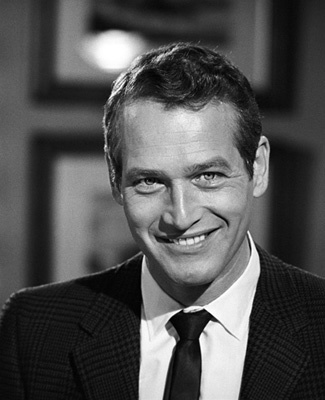 Paul Newman was a man of many talents. Almost too many to count on one page, never mind one paragraph. His accomplishments include several awards and nominations, entrepreneurship, philanthropy, and more. His work is spread across multiple genres for multiple age ranges, so just about everyone has seen a work Newman was involved in.
RELATED: Anne Bancroft And Mel Brooks Kept Their Love Alive For 4 Decades
Before all these successes, he grew up in Ohio with his parents and older brother. His parents came from a mixed background; his father was an American Jew, himself the son of Polish and Hungarian immigrants. Newman's mother immigrated to America from her birthplace in what is today Slovakia. Newman's passion for acting blossomed at a young age. He cultivated it early on through his school's theater. Later he performed at the Cleveland Play House. His acting and education were both interrupted by World War II. Newman joined the Navy in the Pacific theater. His roles changed over time, in part due to his colorblindness.
Sometimes success is second-nature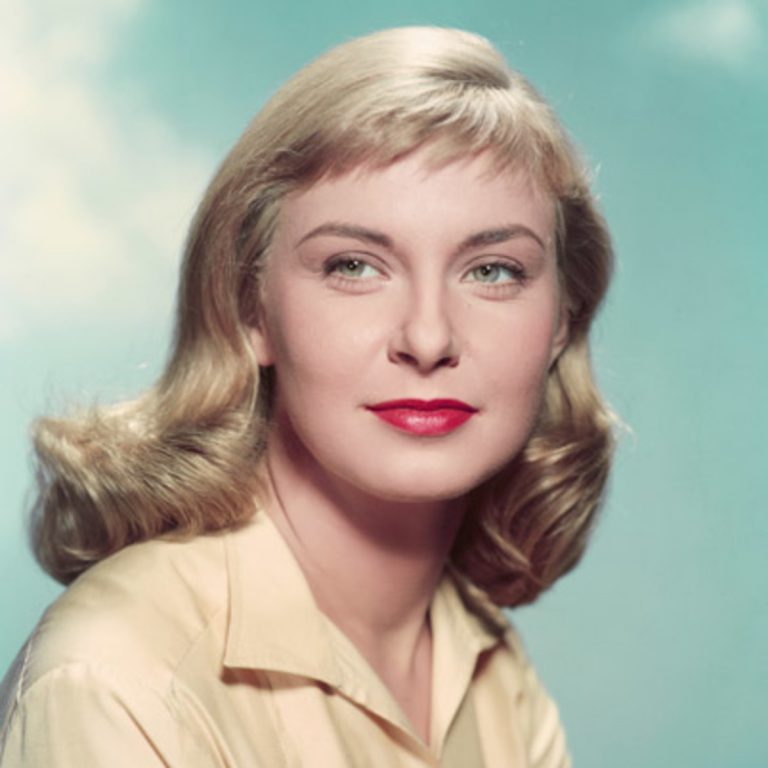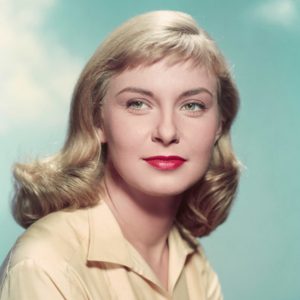 Joanne Woodward is no stranger to glory. Her career spans decades and she has numerous prestigious accolades to her name. These include winning an Academy Award and nomination for an Oscar and Golden Globe. In addition to acting, she has produced. Outside of the entertainment industry, she is a devoted philanthropist. Even at her age, like many other older actors still in their prime, Woodward has no intention of letting up. 2011 saw Woodward lend her voice to the Scholastic/Weston Woods film All the World.
Born in Thomasville, Georgia, Woodward's enthusiasm for acting was almost inevitable. The entertainment industry was all around her. Not only did her mother adore movies but she also derived Joanne's name from that of actress Joan Crawford. Unlike her future husband, Woodward was able to pursue her passions without interruption. She wasted no time. Woodward literally threw herself at the parade of stars during the Gone With the Wind premiere in Georgia. This became her first introduction to star Vivien Leigh's partner Lawrence Olivier. Soon after, Woodward took to becoming her own star, first in theatrical productions at Greenville High and in Greenville's Little Theatre. One lasting move out of state later, and Woodward's career began including TV shows.
A fateful meeting brings two souls together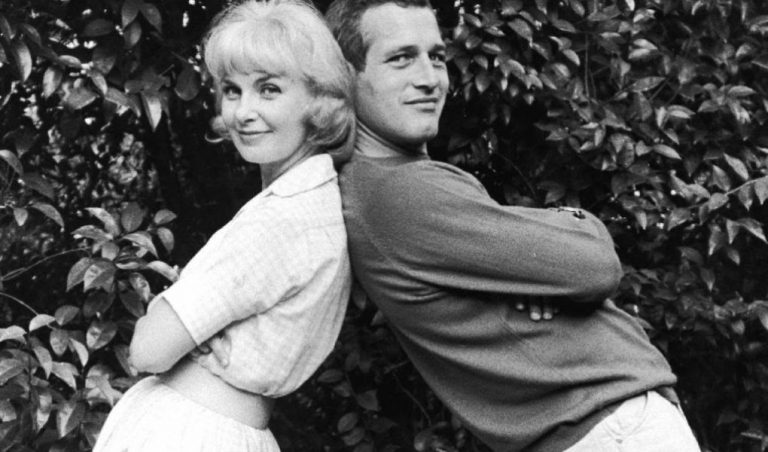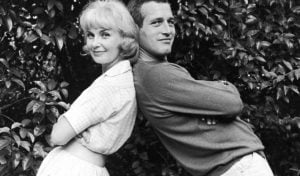 When Paul Newman returned to the states, and New York specifically, he was married to Jackie Witte. There, he dove right back into acting through performances on Broadway. He performed in the debut of William Inge's Picnic. Who should be understudying other than Joanne Woodward? This first meeting took place in 1953 but their paths did not cross in earnest until 1958. That was when Woodward starred in The Long, Hot Summer, alongside Newman. They met again that same year for Rally 'Round the Flags, Boys!, and a third time for From the Terrace (1960). Some couples just can't stop working together.
That first meeting affected Newman, who was struck by Woodward's independent nature, her strong character, and arresting beauty. Their paths continued to cross and, in 1958, remained entwined. Newman Witte separated earlier that year and he and Woodward moved in together. Soon after, they had three daughters. Newman became famous not just for his acting talent and spirited life but also for his complete devotion to his family. His and her determination to nourish their new family came to stand out as unique for their time, and to this day we have not seen anything quite like it.
Strength and comfort came from one another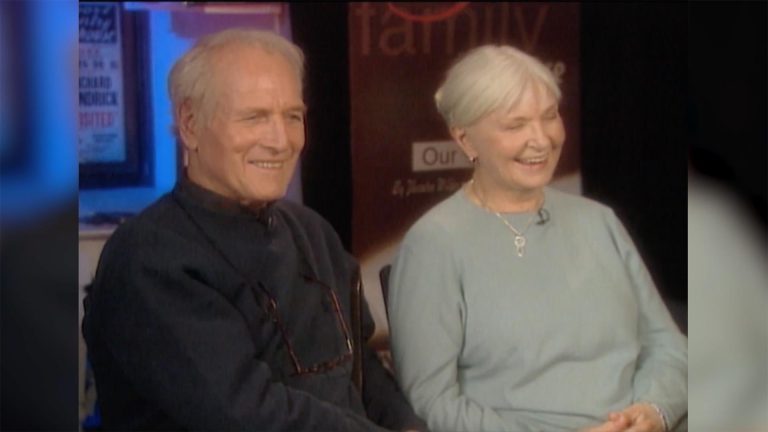 Fans got to enjoy their beautiful relationship on the big screen as well. Paul Newman made his directorial debut with Rachel, Rachel and, fittingly, Woodward was the main protagonist. Their work became an extension of their commitment to one another, though Woodward admitted to finding it difficult to maintain a balance for their children's sake. Ultimately, the Newmans reconciled this by being the first big Hollywood couple to plant their roots outside of Hollywood. Instead, they raised their daughters on a farm in Connecticut.
They became champions of love and important causes. Their joint philanthropic work extended the quality of their lives to those of others in need. Children with serious illnesses could stay at the Hole in the Wall Gang Camp. 20,000 children and their families enjoyed the camp's free services. While they successfully helped others, there was only so much the couple could do for Newman's lung cancer. In 2008, CNN reports, the only force capable of separating the two won, and Paul Newman passed away surrounded by all the comforts of home. Right to the very end, husband and wife recognized the importance of their spouse and children and knew nothing was worth tarnishing that bond.
Check out this episode of What's My Line featuring the star-studded couple: