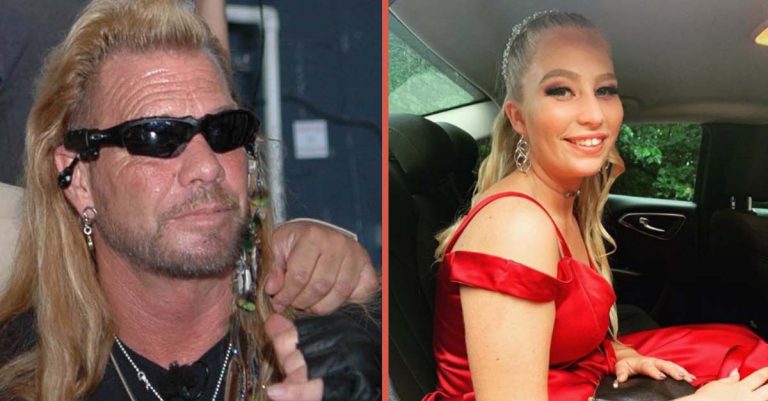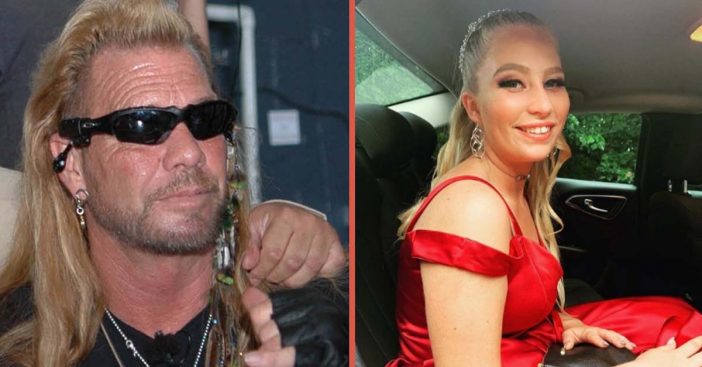 "Baby Lyssa" Chapman has a baby of her own and that baby is all grown up and recently headed to her senior prom! Lyssa Rae Chapman made sure to post photos of her daughter in the gorgeous red dress. In a collage of photos on Instagram, she captured her daughter with her prom date taking silly photos and posing.
Her daughter, Abbie, could not look any more beautiful! The proud mom simply captioned the photo collage with "Senior Prom! #SoManyFeels." Be sure to scroll through the whole photo collage below!
https://www.instagram.com/p/BwyRzswge9V/
Lyssa's Instagram feed is usually full of promotional material and relatable life quotes, so this was definitely a generous peek into her personal life! Duane 'Dog' Chapman revealed that Lyssa had Abbie when she was just 15. His book, You Can Run, But You Can't Hide, explains that Abbie's father was 24 at the time of conception and was arrested for statutory rape.
Lyssa wrote a book of her own called Walking on Eggshells: Discovering Strength and Courage Amid Chaos. She had another child with Brahman "Bo" Galanti before they divorced and recently became engaged to Leiana Evensen, who occasionally makes an appearance on Lyssa's Instagram.
https://www.instagram.com/p/BwsgB9wgvp3/
Related Stories
Fans of the Chapman family have followed baby Lyssa grow into the beautiful grown woman she is today. In addition to following Lyssa's life journey, many fans have been encouraging and heartfelt towards her coming out publicly with her relationship to Leiana. Several of those same fans commented on the photos of Abbie from prom, saying she looks just like her mother. She definitely does!
One fan wrote, "She's a knockout really I haven't seen her since she was a little kid and she was cute then. You should be proud, absolutely stunningly beautiful and she looks like you, spot on just like you."
https://www.instagram.com/p/BoCetRQAOOt/
Another fan commented, "Awe Lyssa!!! She's so beautiful!!! I remember watching her on the show and she was just a lil girl then. I feel like she just grew up overnight. Lol. She's so pretty tho and she seems like such a good girl."