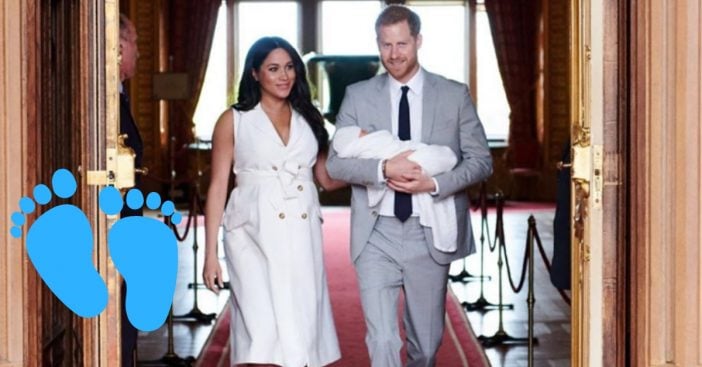 It is official: the new Royal baby is named Archie Harrison Mountbatten-Windsor. Meghan Markle and Prince Harry welcomed little Archie on May 6, 2019. They also released their first family photo to the public and stepped away from a time-honored Royal tradition by changing up the traditional photo location.
As the couple introduced little Archie to the cameras, Meghan said that he has been "the dream baby." She continued, "He has the sweetest temperament, he's really calm." Prince Harry joked that he didn't know who Archie got that from. Both Meghan and Harry seemed very happy and in good spirits, despite not getting enough sleep.
See the adorable photos of the new family
https://www.instagram.com/p/BxNBHHchfUM/
They also broke another tradition by choosing the name. They decided not to use a title for their son. He could have been called Earl of Dumbarton or Lord Archie Mountbatten-Windsor. By calling him Archie, they have chosen not to call him Earl or Lord. It just shows how casual and down to earth these two are!
https://www.instagram.com/p/BxNPb_9B0fn/
The Queen and Duke of Edinburgh met their newest great-grandson at Windsor Castle before the announcement came. Both parents have done nothing but gush over their new son and say how amazing it is so far. They seem like such great parents already!
https://www.instagram.com/p/BxH36irhwcO/
What do you think about the name Archie Harrison Mountbatten-Windsor? What are your thoughts on Meghan and Harry opting out of giving him a royal title in his name? It seems they are going to raise him more normally. Perhaps because Prince William is the next heir to the throne and not Harry.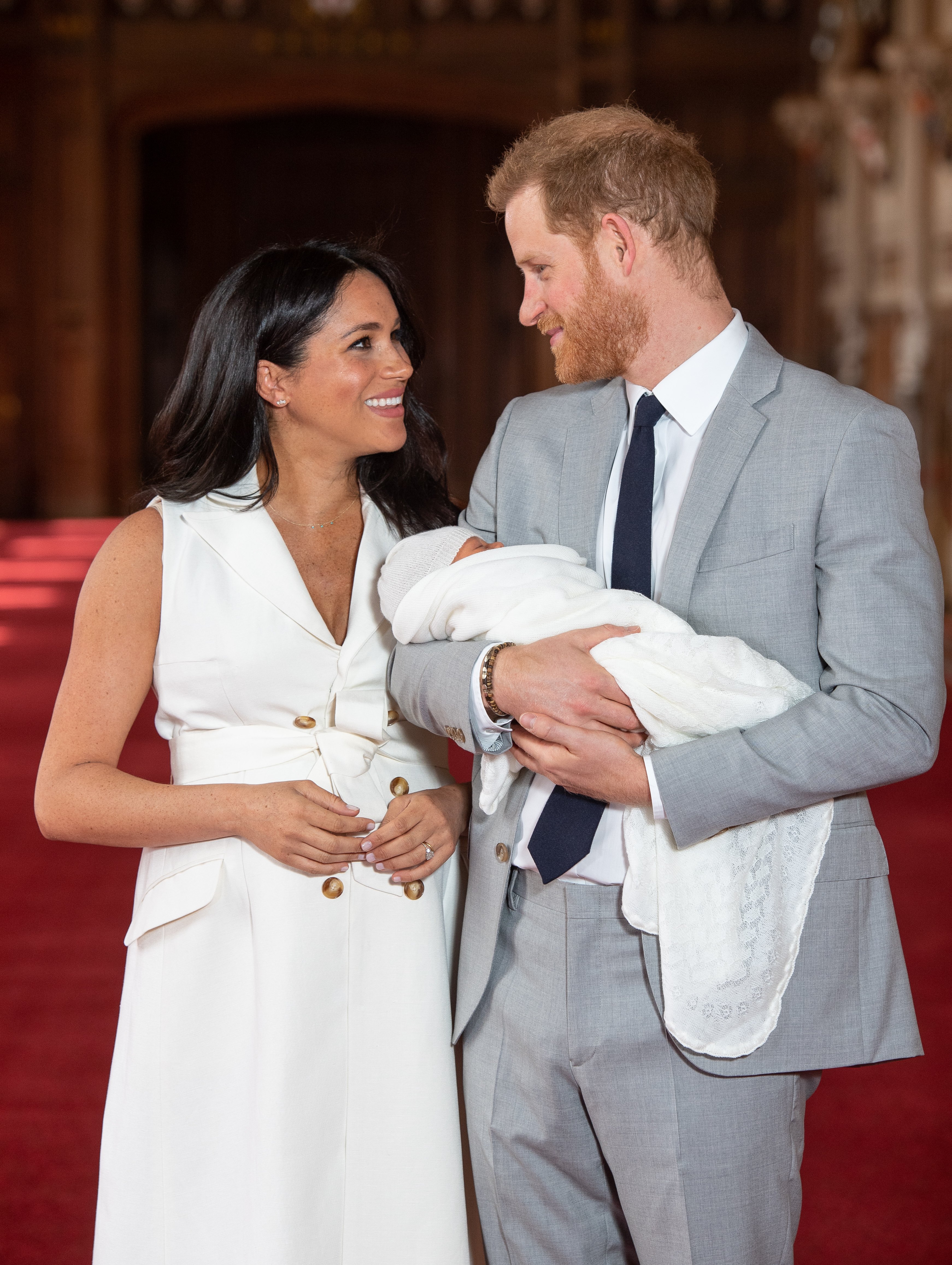 They also wanted to thank every for the well-wishes. Notes of congratulations have been pouring in for them and it seems they are very appreciative of it! Prince William and Kate have also shared their congratulations and said they look forward to spending time with them and Archie when things have quieted down a bit. 
https://www.instagram.com/p/BwR0wNFB1KI/
Little Archie weighed 7 lbs. and 3 oz. at birth, making him one of the lightest royal babies, but average in the UK. Isn't he so cute?
If you enjoyed this news about the announcement of the new baby's name and the new photos, please SHARE this article with your friends and family!
Watch the video below to see Meghan and Harry welcome the new baby boy. Meghan looks stunning just days after the birth!