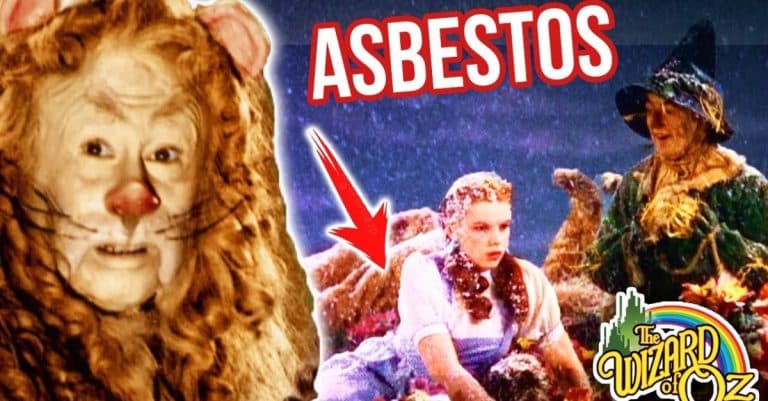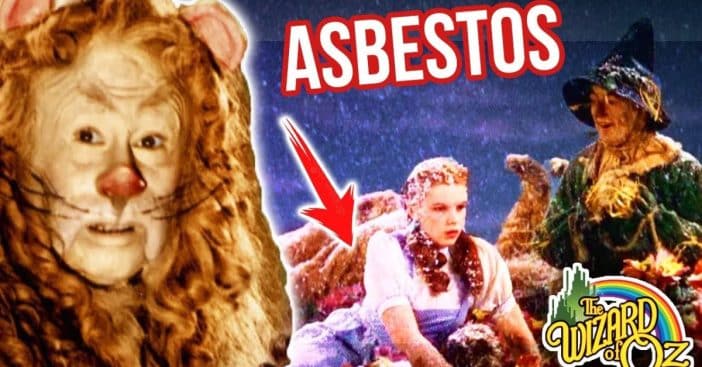 The Wizard of Oz is a timeless classic, and children have accompanied Dorothy, Toto, and the rest of the gang on their magical quest to see the Wizard for four generations and counting. But The Wizard of Oz was no fantasy behind the scenes, and many people blame the film for Judy Garland's lifetime of substance abuse and premature death.
The Wizard of Oz broke new ground in color filmmaking, and it's widely believed to be the most-watched film in cinema history. But the production budget spiraled out of control faster than a Kansas twister, and it took four different directors to complete. The cast also experienced onset conditions even scarier than the haunted forest. To get the full picture, it's time to hit the mean streets of the Emerald City and reveal all the dark secrets of Oz.
The literature behind the many iconic 'Wizard of Oz' scenes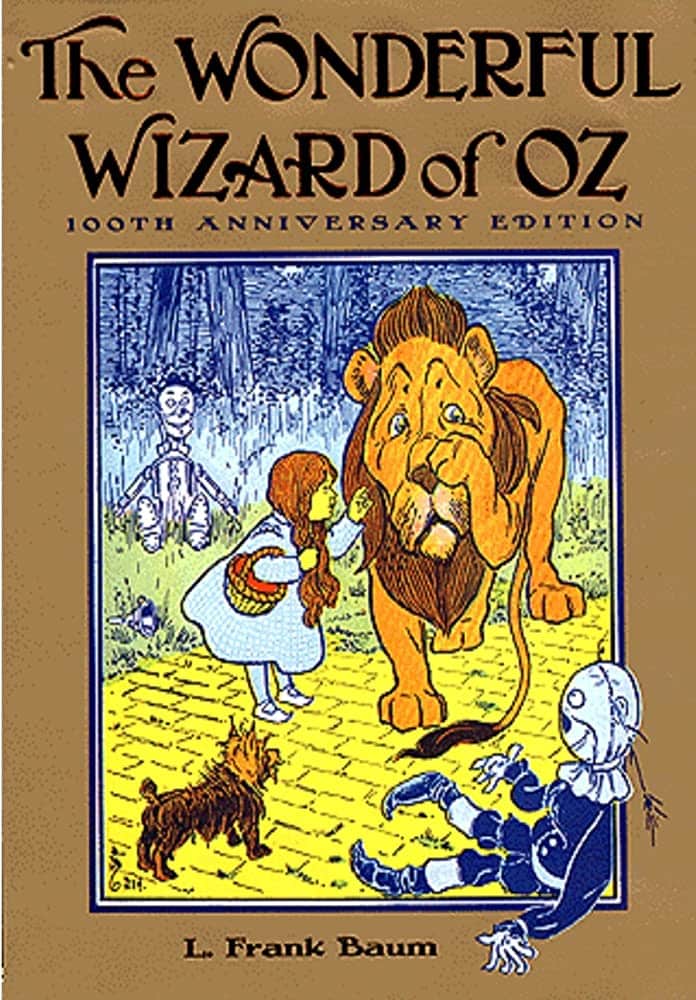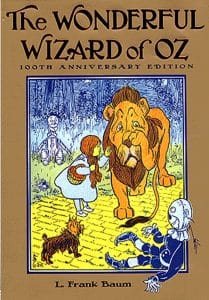 Frank Baum's novel The Wonderful Wizard of Oz had previously been adapted as a Vaudeville musical and a silent film in the early 1900s. A 1925 "talkie" version was such a flop that it plunged its studio into bankruptcy. But Samuel Goldwyn saw the box office success of Walt Disney's Snow White and the Seven Dwarfs in 1937 and wanted to create a little magic of his own at MGM.
Richard Thorpe was hired as the film's first director and had a reputation for completing films on time and under budget. But the suits were underwhelmed when they saw the first dailies, and Thorpe was fired after only two weeks of filming. Thorpe insisted that Judy Garland wear a blonde wig and thick make-up, and according to producer Mervyn LeRoy, he "didn't quite understand the story."
George Cukor briefly stepped in as director to get the production back on track. He didn't shoot any scenes, but he made some notable changes, including making Dorothy less cartoonish and giving her a more natural look. When Cukor left the production to direct Gone With the Wind, Victor Fleming directed most of the remaining scenes and was the only credited director. King Vidor directed the sepia sequences and helped Mervyn LeRoy create the final cut.
A toxic work environment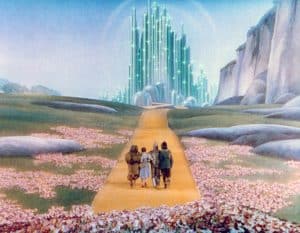 Extra workers were pulled from the mailroom to assist the makeup department each morning. Each worker was trained in a specific task, and they formed an assembly line to apply prosthetics and get the actors into costumes.
The Yellow Brick Road was created using yellow paint purchased at a nearby hardware store, and the snow in the poppy field was made from asbestos flakes. The carcinogenic effects of asbestos had been discovered before filming, but the MGM brass decided to use it anyway.
They also seemed to have no qualms about using toxic makeup. Ray Bolger nearly wound up with permanent scars from the scarecrow makeup, and Buddy Ebsen got aluminum poisoning from the metallic tin man makeup after only nine days of filming. The producers changed the metallic makeup into a painted-on paste, and Jack Haley stepped in to replace Ebsen. Haley was able to finish the film but had to take four days off when the makeup gave him an eye infection.
She really was melting!
When we first meet the Wicked Witch of the West in Munchkinland, she quickly disappears in a puff of smoke. But the pyrotechnics ignited before Margaret Hamilton got all the way through the hidden trap door, and she got second and third-degree burns when her green copper makeup caught fire.
Her stunt double Betty Danko was also hospitalized for 11 days after the hot metal "broomstick" she was riding on exploded.
Lighting Munchkinland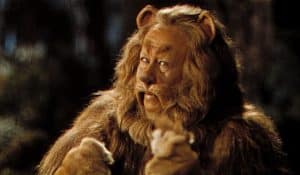 Technicolor cinematography requires much more light than black and white, and MGM brought all available lights to the soundstage. The heat could be unbearable for the costumed actors, particularly Bert Lahr. The Cowardly Lion costume was made from an actual lion hide and weighed over 90 pounds. Lahr also couldn't eat solid food when in costume and could only drink soup and milkshakes through a straw.
Production went on much longer than scheduled, and Lahr eventually worked up the courage to insist that he be allowed to eat regular food and have his makeup retouched after meal breaks.
Glinda had a better dressing room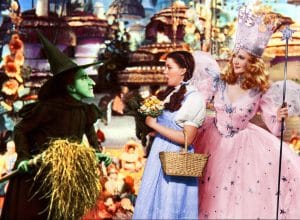 Glinda the Good Witch of the North was young and beautiful. But in real life, Billie Burke was almost 20 years older than Margaret Hamilton. She also had a much nicer dressing room than her onscreen rival. In Aljean Harmetz's book The Making of The Wizard of Oz, Hamilton claimed that Burke "had a pink and blue dressing room with pink and blue powder puffs and pink and blue bottles filled with powder and baby oil. And pink and blue peppermints."
She said that her own dressing room was "simply awful" and admitted to sneaking into Burke's dressing room to eat when she wasn't around!
Toto made more than the Munchkins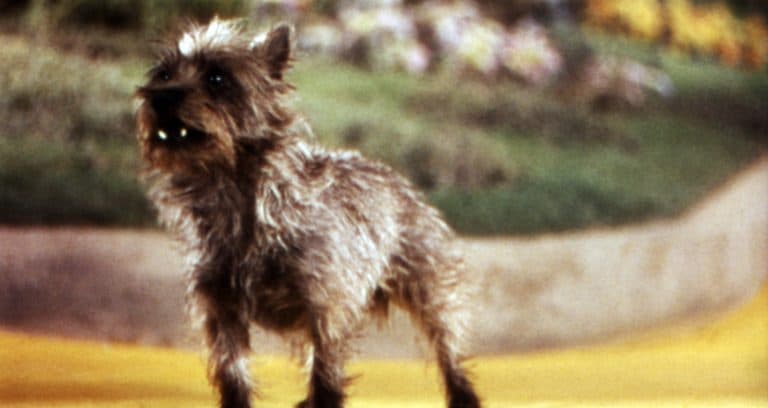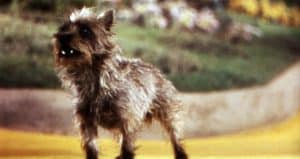 Toto was portrayed by a female Cairn terrier named Terry, who was paid more than many of the human actors. Judy Garland became attached to her co-star, who got to recuperate at her home after one of the Winkie guards accidentally stepped on her foot.
The winged monkeys in the haunted forest weren't quite as lucky. They were suspended from the ceiling by wires, and several monkeys were injured when their wires snapped, and they dropped to the sound stage floor.
Munchkin orgies?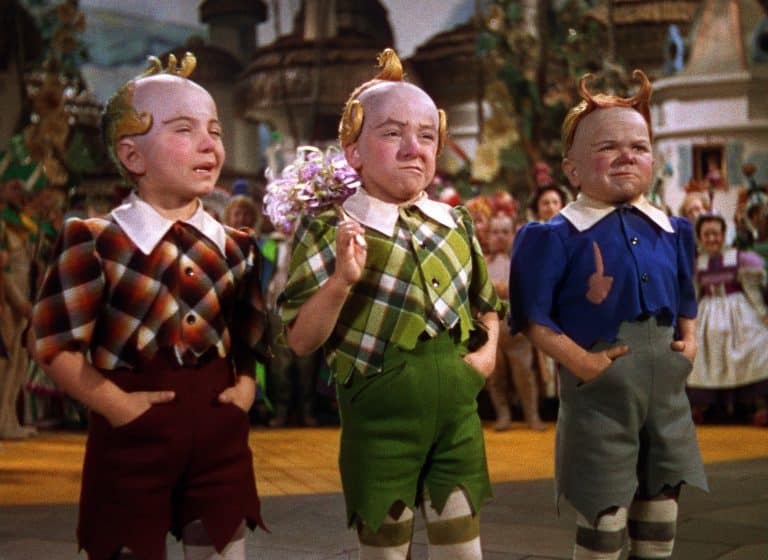 Mervyn LeRoy claimed the munchkins "had orgies in the hotel, and we had to have police on every floor." Judy Garland claimed they were "drunks" who groped her constantly and put their hands up her skirt, and she said, "The police had to scoop them up in butterfly nets." One of the film's make-up artists even claimed he had to rescue a drunk muchkin from drowning in a toilet.
Jerry Maren was the last surviving cast member, and he said the claims were exaggerated.
Leo Von Singer managed the vaudeville group "Singer's Midgets" and got paid $100 for each little person he brought to MGM. The pint-sized actors also paid giant-sized 50 percent commissions. But it was the first time they were around people who were just like them, and they had more money in their pockets than they had ever seen. Many actors had fled Nazi persecution in Europe, and the American actors had just survived the Great Depression.
Maren continued acting for seven more decades and appeared in a 1997 episode of Seinfeld before he passed away in 2018 at the age of 97.
She just wants to be popular!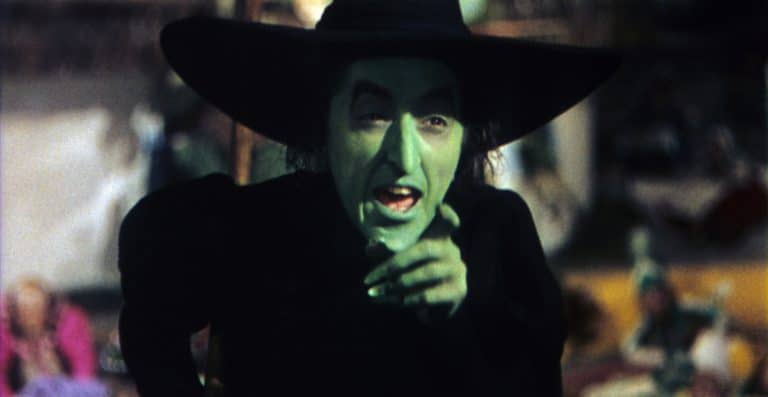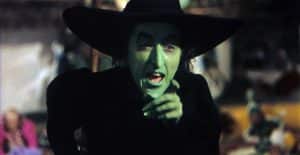 Margaret Hamilton replaced Gale Sondergaard as the Wicked Witch of the West three days before filming began. The original Witch was supposed to be sly and beautiful, and Sondergaard refused to be made up into an ugly hag. MGM contract player Margaret Hamilton wasn't "classically beautiful" and had previously played character parts.
Judy Garland said that she found it hard to be afraid of Hamilton because she was such a nice lady off-camera. But her performance was considered too terrifying for children, and many scenes were trimmed or left entirely on the cutting room floor.
The role also cast a shadow on the rest of her career. She appeared in character on a 1976 episode of Sesame Street that was never re-aired after angry parents wrote letters to Children's Television Workshop. She also made a famous guest appearance as herself on Mister Rogers' Neighborhood to set the record straight that the witch was just a lonely and frustrated old woman who was angry that she didn't get her way.
Author Gregory Macguire further developed that idea into the Novel Wicked, which also became a popular Tony-winning musical. But Margaret Hamilton claimed that when children saw her in public, they screamed and ran away for decades. For what it's worth, Maggie, they do that to me too!
She really wasn't in Kansas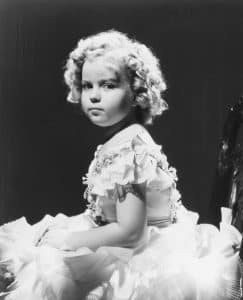 The Wizard of Oz was a career-defining role for Judy Garland, but her friends, family, and fans believe that her involvement in the film hastened her death. She was under constant pressure to keep her weight down and kept on a strict diet of black coffee, chicken soup, and cottage cheese during production. She was also prescribed amphetamines to get her through grueling 16-hour workdays and barbiturates to help her sleep. She also smoked up to 80 cigarettes a day as an appetite suppressant.
Shirley Temple was Louis B. Mayer's first choice to play Dorothy, but once you got past the dimples and curls, she couldn't carry a tune. Judy Garland was already 16 when she got the gig, and Mayer constantly called her "my little hunchback." He also stuffed Garland into tight corsets to hide her curves and make her appear more youthful.
Judy Garland became an international star and stayed busy for her entire career. She was nominated for two Academy Awards, released eight studio albums, hosted an Emmy-nominated television series, and became the youngest recipient of the Cecil B. DeMille Award for lifetime achievement in the film industry at 39. But she struggled with alcoholism and drugs for her entire life, and her mental health issues constantly overshadowed her brilliant career. She made her first suicide attempt in 1948 and died of an accidental prescription drug overdose in 1969.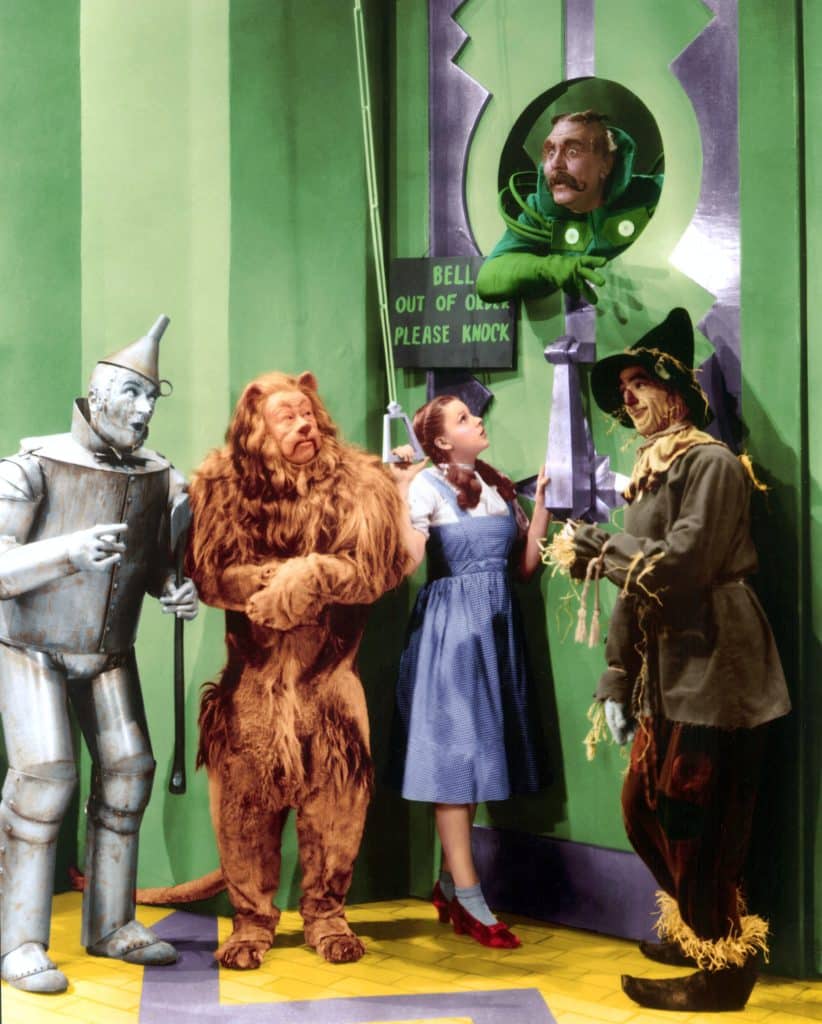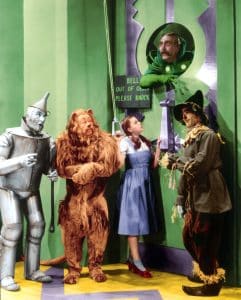 The Wizard of Oz barely broke even at the box office, but it was nominated for six Academy Awards, including Best Picture, and won Best Original Song and Best Original Score. In 1989, The U.S. Library of Congress also selected it as one of the first 25 films for preservation in the United States National Film Registry. But the cast and crew were frequently put in harm's way to bring the classic film to life. Profitability was often more important than safety during Hollywood's Golden Age, and the production of The Wizard of Oz was clearly no exception.
That's been our look behind the scenes of The Wizard of Oz, and now we want to hear from you! Do you believe it was really as dangerous behind the scenes as the cast members claimed, or is it simply more unverifiable Hollywood gossip? Louis B. Mayer subjected Judy Garland to cruel treatment behind the scenes to make her a star, but is he to blame for her death? Get in the comments and let us know! Be sure also to hit that thumbs-up button and subscribe to our channel so we can notify you about future videos!