UPDATED 9/11/2023
Since the 1960s, Bob Dylan solidified his impact as a major musical and cultural icon. Masterfully, he composed works that touched upon social, political and economic issues. His lyrics spoke to a growing mass of discontent and restlessness. And the legendary Bob Dylan couldn't even use his birth name to do so.
For decades, this fact sat quiet and unknown to even the most passionate fans of Dylan. However, those with similar concerns as him might have guessed he took this route.Either way, new interviews shed light on his intense concerns about the weight his birth name would bring.
An interview surfaces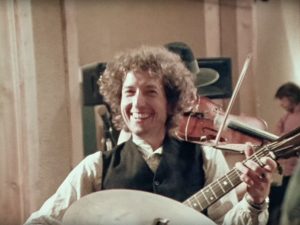 Tony "Little Sun" Glover had no shortage of musical experience. The harmonica player and singer became a name associated with folk revival during Bob Dylan's ascent. Around March 22, 1971, Glover reportedly did an interview with Dylan. The notes from that would go to a piece about the star for Esquire, but they actually never saw the light of day. As a result, the transcripts and all their insights remained unknown.
Recently, they resurfaced at Boston's RR Auction house. These 37 notes join other Dylan memorabilia that together made up the "Marvels of Modern Music" auction. Thanks to Glover's widow, Cynthia Nadler, these items wentup for online bidding and during that time some of their revelations circulated the internet.
Bob Dylan felt compelled to change his name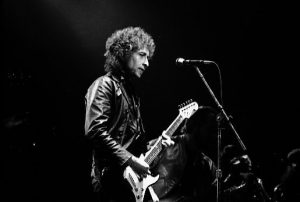 Bob Dylan was born on May 24, 1941, and his name at birth was Robert Allen Zimmerman. He also has a Hebrew name, Shabtai Zisel ben Avraham. His family's faith tied in greatly to his life, though in bittersweet ways. On his father's side, his family came over from Odessa, present-day Ukraine, after violent anti-semitic pogroms threatened their lives. On his mother's side, his Lithuanian-Jewish ancestors came to the U.S. in 1902. In the U.S., his family maintained ties to a close-knit Jewish community.
In August 1962, Robert Zimmerman changed his name to Bob Dylan in an attempt to prevent people from attacking him based on his heritage. By the 1970s he had converted to Evangelical Christianity. "I mean," he said in Glover's resurfaced interview, "it wouldn't have worked if I'd changed the name to Bob Levy. Or Bob Neuwirth. Or Bob Doughnut" (the latter because Hanukkah often sees jelly doughnuts as a main treat). Dylan knew none of these would work, because antisemitism still had a sturdy enough foothold in the U.S., but he felt the need for change. Keep an eye out for more insights from this momentous interview and listen to "Lay Lady Lay" below, now with the knowledge he wrote it for actress Barbra Streisand.