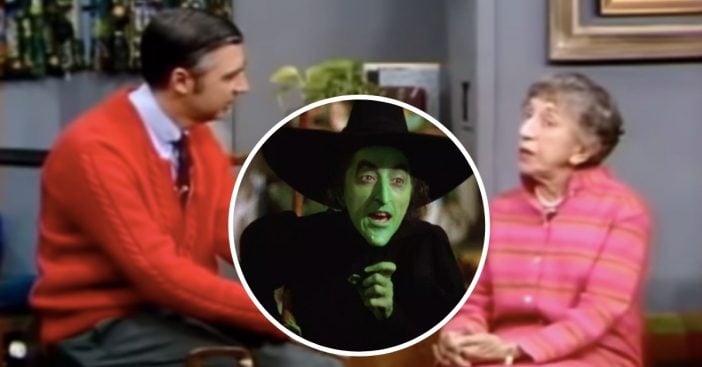 Mr. Fred Rogers was truly a national treasure and still is to this day, and that's something we can all agree on. The man had a heart of gold and saw the good in the world and the people in it. It was no different for Margaret Hamilton, who played the iconic role of the original Wicked Witch of the West in 1939 Wizard of Oz film.
Mr. Rogers sat down with Margaret for a little interview, talking about her role as the evil Wicked Witch in Wizard of Oz, make believe, and much more. The alleged rumor is that Margaret requested the interview because children were afraid of her because of her role in the film. We can all agree that the audience sees the purest and most gentle side of Margaret in this lovely 1975 interview.
At the start of the interview, Mr. Rogers asks Margaret about her time playing one of the most widely-known villainous roles in film history. Margaret reveals that she had always wanted to play a scary role, perhaps the role of a witch, so when she got the opportunity she just had to take it.
She also says that she believes the Wicked Witch is often misunderstood. She says most children see the Wicked Witch as an evil person, but Margaret says that while she enjoys what she does and is happy with it, she never truly gets what she wants (the ruby slippers) and is frustrated because of that.
Margaret also talked about how things were behind the scenes, especially while in character. She said she had to be very careful with her costume because the green makeup could easily rub off on her black dress and she also had to have someone else help her with her lunch for that day so she wouldn't smudge her face makeup.
She said that while the making of the movie was a lot of fun, it was also tons of hard work and even frustrating at times when costumes came into play. Speaking of costumes, Margaret even put on a witch costume for old times' sake!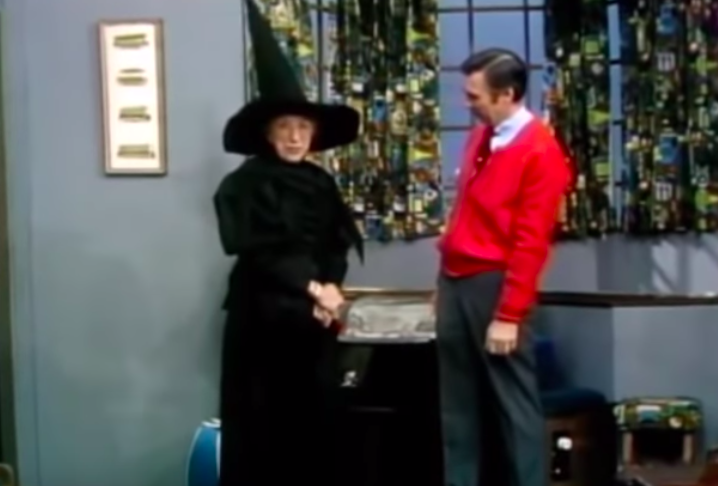 Mr. Rogers even helped her put on the witch's cape, an important piece of the costume! She also did an imitation of the iconic Wicked Witch voice along with an evil cackle, which Mr. Rogers tried his best to imitate.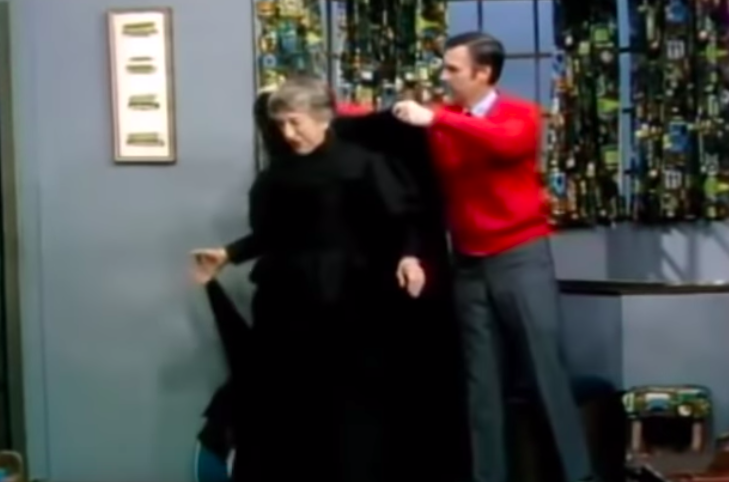 We're sure that all children watching saw the Wicked Witch in a much different light after this heartwarming interview.
Be sure to SHARE this article if you remember this Mr. Rogers segment from 1975!