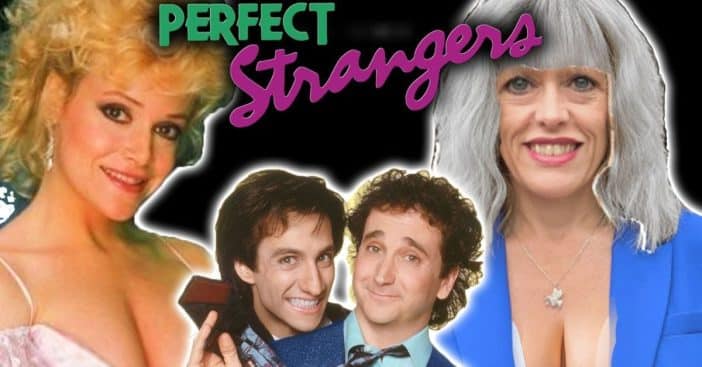 Perfect Strangers was a perfect comedy about a typical high-strung American named Larry, and his cousin Balki from Eastern Europe who flies to Chicago to discover America and to ruin Larry's Single in the City goal. Perfect Strangers was armed with the most invitingly warm '90s-sounding theme song, and a cast that brought each character to life. Though, this cast would also be plagued by some harrowing controversy.
But just where in Europe is Balki from? Is Family Matters a spinoff of Perfect Strangers? What does Nelson Mandela have to do with it? What happened to Larry after his cousin left his world? All these answers and more await as we revisit the cast of Perfect Strangers.
Bronson Pinchot (Balki)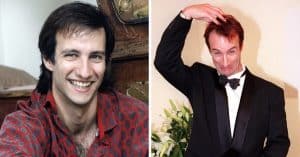 Balki is Larry's cousin who is pretty naive and quite possibly too optimistic. The guy is well-meaning and good-natured, and absolutely a fan favorite – just watching Balki discover potato chips was an incredible moment. But where exactly is he from? Well, that would be Mypos, a fictional island near Greece, intertwined with Greek culture. Balki was wonderfully portrayed by actor Bronson Pinchot.  Some better-known films are his poker-playing role in Risky Business and an associate art dealer in Beverly Hills Cop in 1984.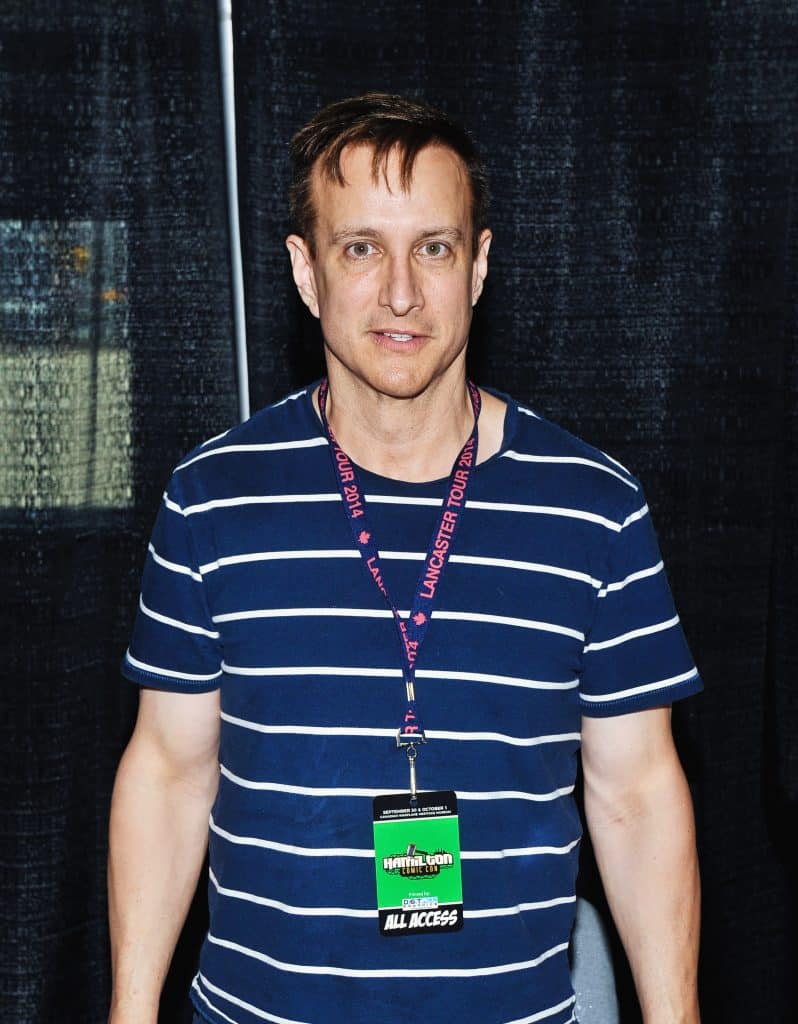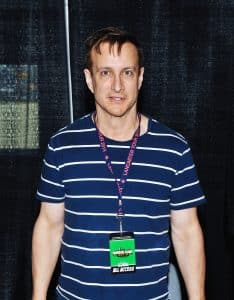 Bronson originally declined Balki because he feared it was too similar to his role in Beverly Hills Cop. So, he took a gig on the 1985 Geena Davis show Sara instead. But when that was quickly canceled, he circled back to a perfect opportunity and visited Greece for inspiration. He was hooked, and this time he had some thoughts. The character was originally named "Vev" but he suggested Balki after his sister's dog "Balcony" who was nicknamed "Balcy."
After his sitcom success, he was terrific in True Romance in 1993 and the drama Courage Under Fire in '96, which unfortunately is a low point in his career – not because of drugs or bad choices, but because of the abuse Denzel Washington laid on him while the camera was rolling and even when it wasn't. Bronson said, "The script supervisor on that movie said it's like watching somebody kick a puppy. He was so vile. And after that, I just would never endure it again."
Smart move from a smart cookie, as Bronson was valedictorian in high school before gaining a full scholarship to Yale. Most fittingly, his hobby is Greek sculpture, and there's no doubt Balki would be proud. Bronson does have some allegations against him. Reportedly, he has a pattern of invading women's space and touching them without permission, going so far as to take items of their clothing off during interviews. The worst claim is that he sexually assaulted a co-star during an episode of The Surreal Life. There will be more on this later.
Acting-wise, most recently, Bronson appeared in an episode of NCIS: Hawai'i – and this 63-year-old actor is also filming the upcoming Beverly Hills Cop entry.
Mark Linn-Baker (Larry)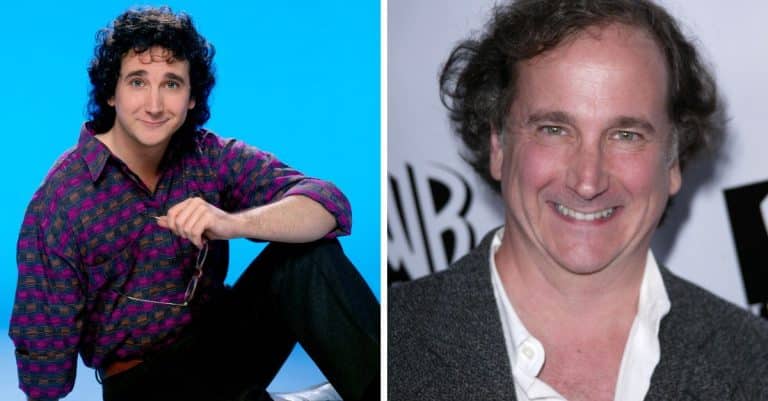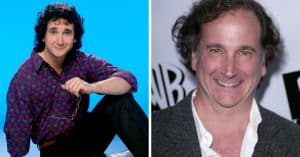 Larry is an aspiring photographer who reluctantly decides to take Balki under his wing. He is a Wisconsin native who comes from a large family and when he moves to his apartment in Chicago, he's only able to bask in the peace and quiet for a short while before Balki barges in.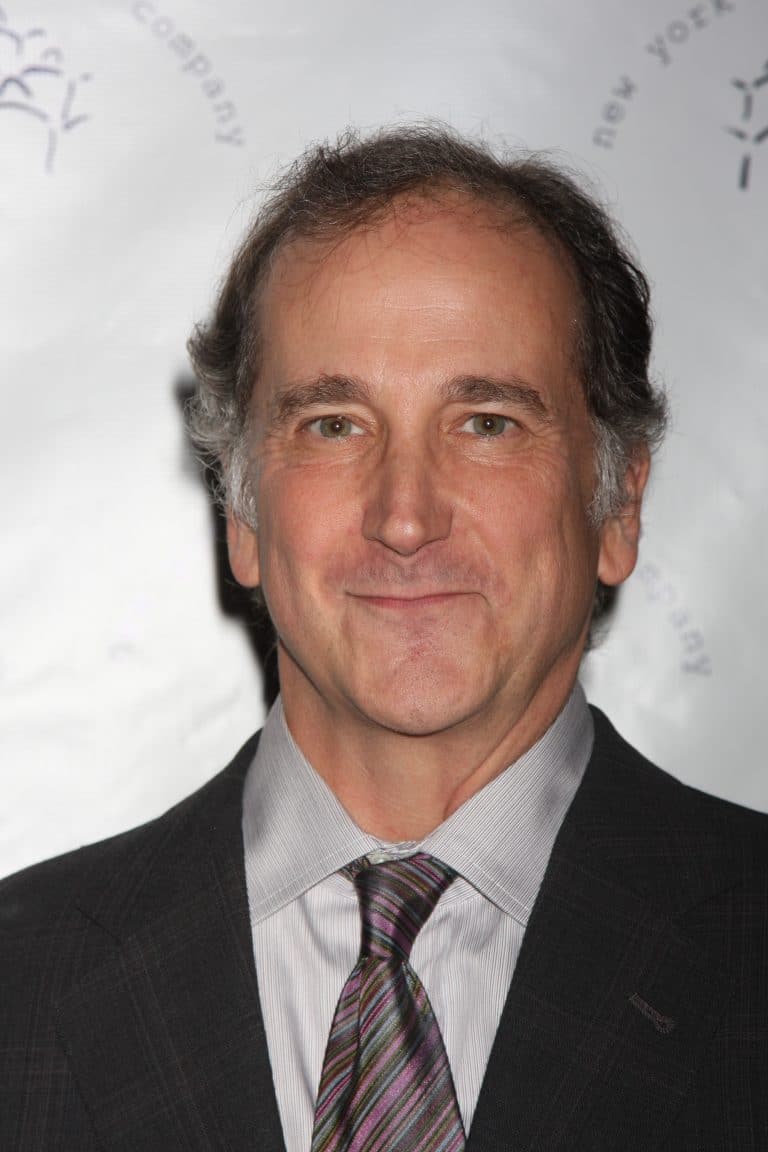 Mark Linn-Baker also studied at Yale, just like his cousin Balki. Mark began acting in the late '70s, his film debut being a small part in Woody Allen's Manhattan, although most of Linn-Baker's scenes were cut from the film.
Three years later, he landed a far more memorable role, co-starring with Peter O'Toole in the 1982 comedy My Favorite Year. O'Toole would become his acting mentor.
After Perfect Strangers, he appeared in Peter Bogdanovich's 1992 film Noises Off. He also guest-starred on a lot of quality shows, from Miami Vice to Family Matters, which brings us to the spin-off question. Technically, Family Matters is a spin-off, as Harriette Winslow is the elevator operator at the newspaper where Larry and Balki worked. But when Mark Linn-Baker guest-starred on Family Matters in 1997, he played not Larry, but a character named Mr. Benner. So we'll call it a loose spin-off.
In recent years, he was a regular cast member on the WB sitcom Twins in 2005, which is basically Perfect Strangers just with fraternal twins.
Today he's 68 years old and we last saw him on the new show She-Hulk: Attorney at Law in 2022. From HBO's Succession to the CBS comedy Ghosts, Mark is having one heck of a late resurgence.
Melanie Wilson (Jennifer)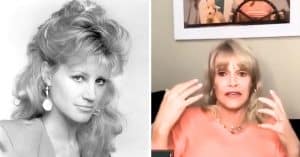 Jennifer Lyons begins dating Larry after meeting at a local gym, and it's later revealed that she's a flight attendant and actually lives in Larry's apartment building. She and Larry's courtship was a hoot, as an ever good intentioned scheme by Larry usually blew up in his face.
Melanie Wilson is the daughter of actor Dick Wilson, the former commercial spokesman for Charmin toilet paper. Remember Mr. Whipple?
Melanie began acting in the '80s with an episode of The A-Team and Simon & Simon. But her acting career was brief. After Perfect Strangers it was three episodes of Step by Step, and then a very small role in the 2009 Sigourney Weaver television movie, Prayers for Bobby, which was her last acting job.
Today she is 62 years old and seems to stay out of the limelight, except when it's an opportunity to reunite with her Perfect Strangers co-stars.
Rebeca Arthur (Mary Anne)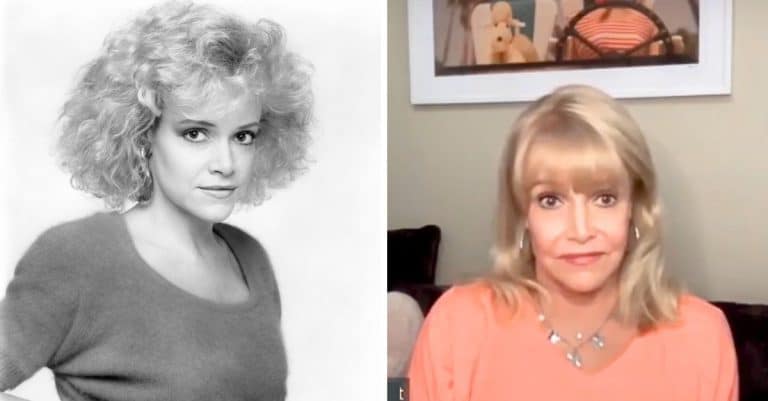 Mary Anne Spencer meets Balki along with Larry at the local gym, and subsequently starts dating Balki. Like Jennifer, Mary Anne also lives in the same apartment building and works as a flight attendant.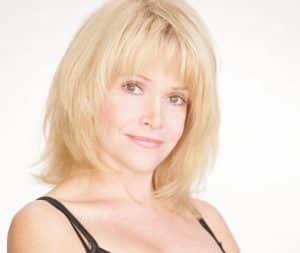 Rebeca Arthur stepped onto the scene in 1985 and is probably best known for appearing in About Last Night in 1986, and Get Shorty in 1995.
Today she is 62 years old and hasn't acted since 2014, but despite keeping a low profile, she spoke out in 2022 on alleged misconduct concerning her Perfect Strangers co-star Bronson Pinchot, saying, "In the beginning, he was so sweet and fun to work with but he morphed into a monster. I was the one member of the cast that seemed to draw his wrath."
Yikes. Rebecca says she and Melanie were very close during the show, and are close friends to this day. Who knows… maybe they're still living in the same apartment!
Belita Moreno (Edwina, Lydia)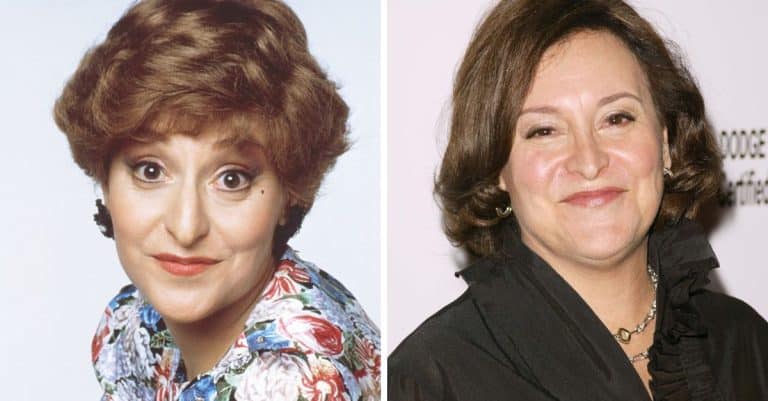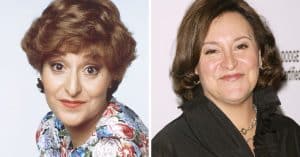 Belita plays two characters, Edwina – the wife of Donald Twinkacetti, Larry and Balki's boss at the Ritz Discount Store. Then Lydia Markham – the Chronicle's advice columnist.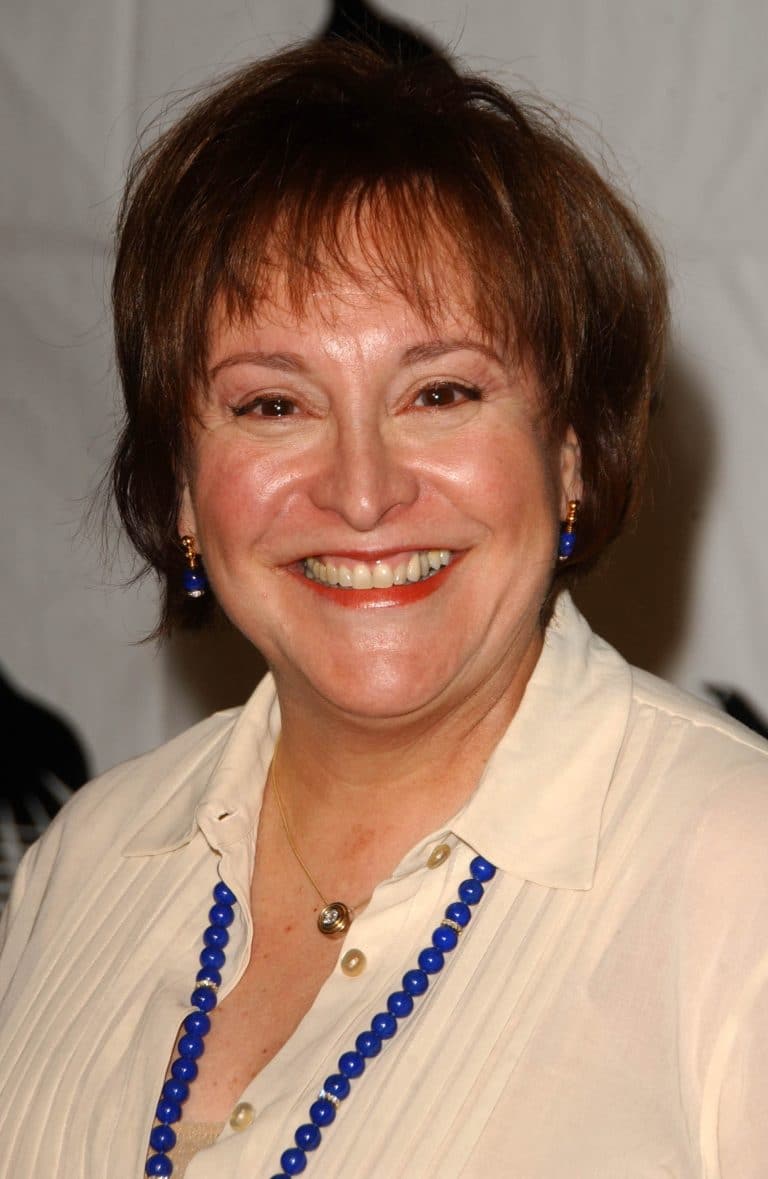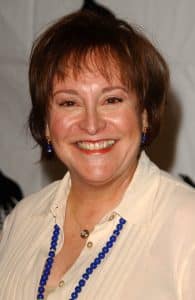 Belita Moreno began her Hollywood career in the '70s. After moving to Hollywood she met director Robert Altman, and landed roles in three of his films: 1977's 3 Women, A Wedding, and A Perfect Couple. She worked with Altman quite frequently.
After success in Perfect Strangers, we saw her on hit shows like Melrose Place. But you may best remember her as Benny Lopez, George Lopez's mother, completing 120 episodes for George's self-named sitcom.
The last time we saw this 72-year-old act was a 2019 episode of the Netflix show, On My Block. Moreno is married to Joel Rudnick, a talent agent. The couple has two children.
Sam Anderson (Sam Gorpley)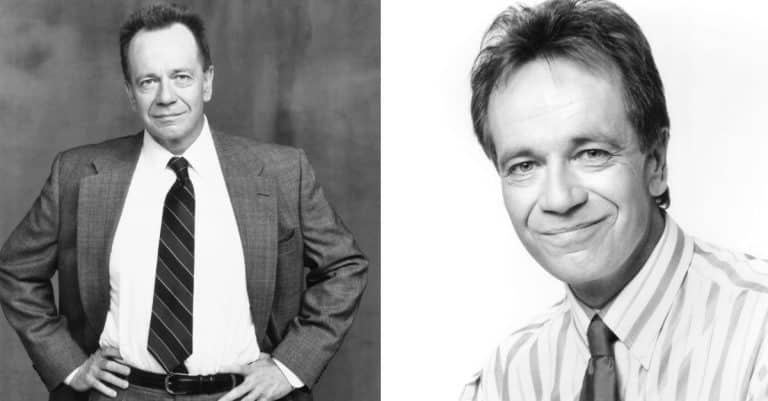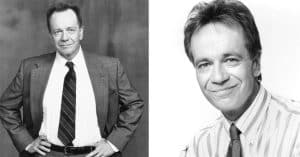 Sam Gorpley is Balki's immediate supervisor in the mailroom beginning in season three.
Sam Anderson started his acting career in the late '70s, and what a career it has been! He started out with four different roles on WKRP in Cincinnati. He also played the school principal in Forrest Gump, remember?
He's good at being a principal because at the same time as Perfect Strangers, he was also playing Principal Willis Dewitt on Growing Pains. This guy works, from 20 episodes of ER, to 22 episodes of Lost playing Bernard.
Today he's 75 and you can look for him in every episode of the upcoming Netflix mini-series, Painkiller. 
Jo Marie Payton-France (Harriette Winslow)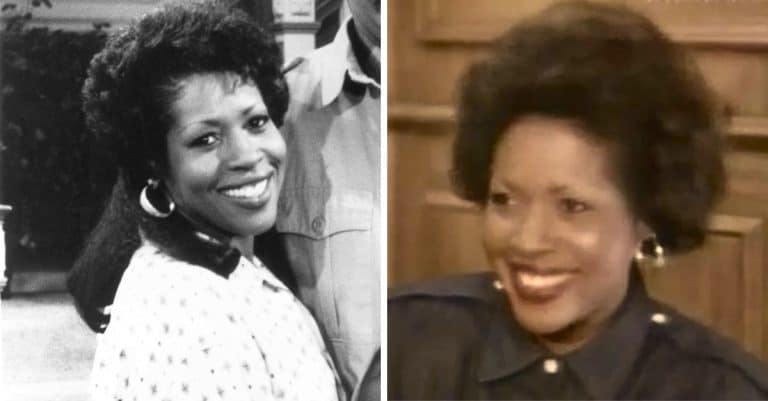 Harriette Winslow is an elevator operator at the Chicago Chronicle, and she and her husband eventually move into Larry's building.
Jo Marie began acting in the late '70s and rode her Harriette Winslow from a supporting role to a starring one in Family Matters. Surprisingly, Payton left Family Matters halfway through its last season. There had been increasing tension between Jo Marie and the star and nerd, Steve Urkel, played by Jaleel White, and the two nearly got into a fistfight.
She voice acts too, providing the voice for Suga Mama Proud on Disney Channel's animated series The Proud Family.
Today she is 72 years old, and the last time we saw her act with her body and her voice was in the Lifetime movie, A Very Charming Christmas Town in 2020.
Ernie Sabella (DonaldTwinkacetti)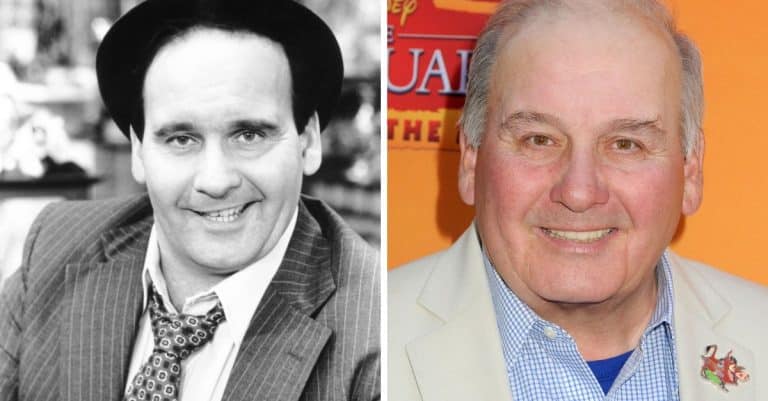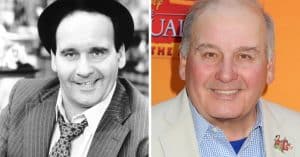 Donald Twinkacetti was Larry and Balki's first boss.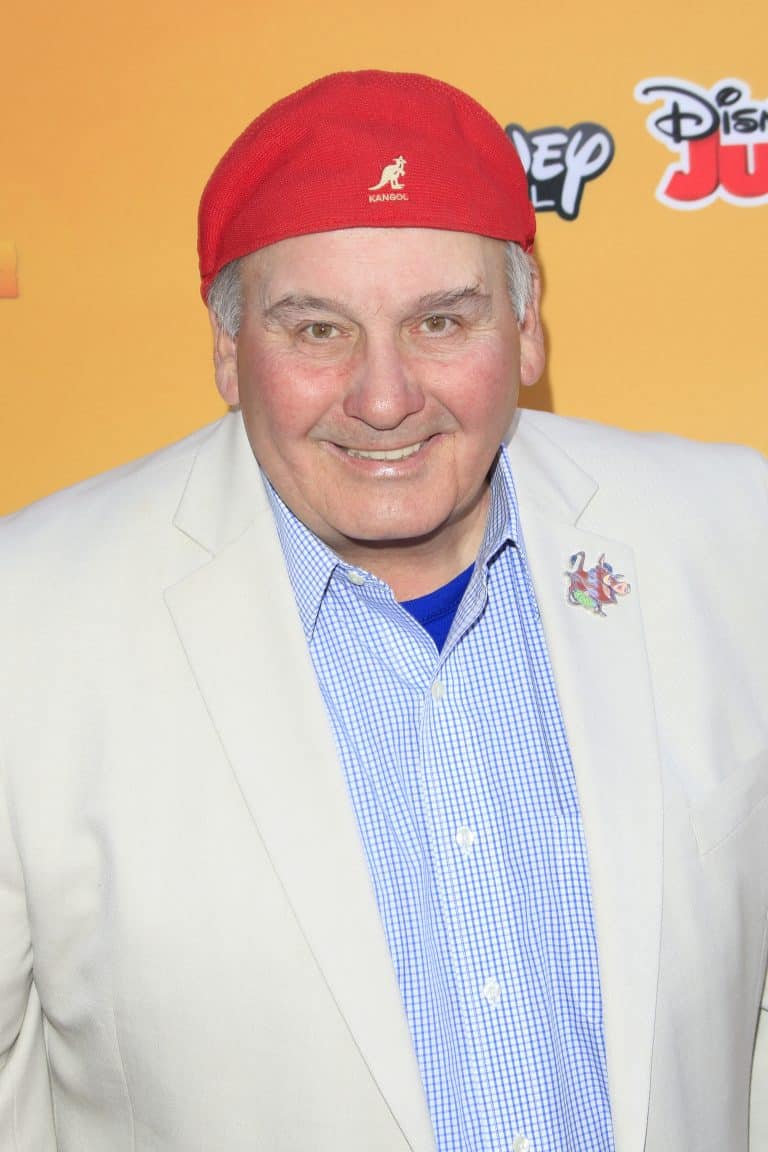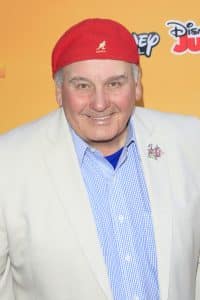 His film credits include 1994's Quiz Show, and In & Out in 1997, but his credits are dominated by one lovable warthog – maybe you've heard of Pumbaa. Honestly one of the best voices from The Lion King.
On TV, Sabella portrayed the apartment manager in the Jason Bateman comedy It's Your Move, as well as Leon Carosi in Saved by the Bell – the boss of the Malibu Sands beach club where some of the kids work during season three.
Today, he's 73, and he is still voicing Pumbaa and trying to live his life Hakuna Matata – "It Means No Worries For The Rest Of Your Days!"
There you have it. The Perfect Strangers cast was very talented and it's been fun revisiting them today. So, the final intro question was Nelson Mandela's relevance. Well, when Bronson Pinchot attended a banquet in South Africa, one of Mandela's assistants reportedly handed Pinchot a note that read, "I'm dying to meet you, but if I go to your table I have to go to everyone's table. But I wanted you to know that I know my cousin is here." This was Nelson's way of saying, "Hey man, your show is really quite hilarious, and it definitely crossed the pond."
Alright, now it's your turn… who was your favorite character from Perfect Strangers? What's a funny episode you recall? Did we miss an actor from the series you enjoyed? Get in the comments and tell us all.