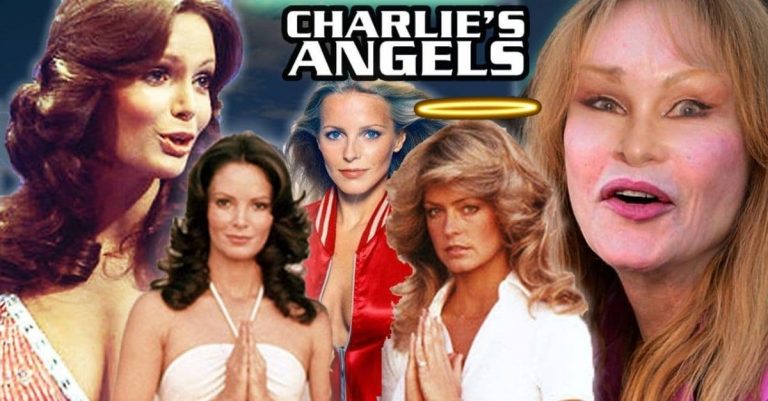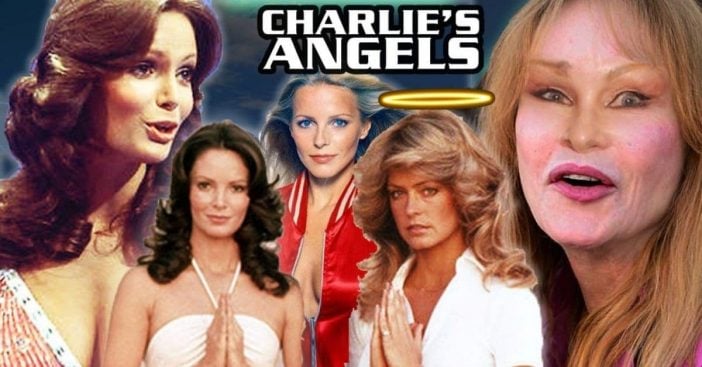 UPDATED 3/2/2022
Who doesn't want to watch three bombshell beauties fight crime and solve mysteries? That opening theme was so memorable, you can still hear Charlie in your head; "Once upon a time, there were three little girls who went to the police academy…"
Although many people saw the show as just 'Jiggle TV' with a focus on sex appeal, those angels showed off their acting chops, and with interesting and clever plots, excellent guest stars, and gorgeous Angels, what's not to like? Today, we're taking a look back at the incredible cast of Charlie's Angels and what they got into after retiring from undercover investigations.
1. Farrah Fawcett (Jill Munroe)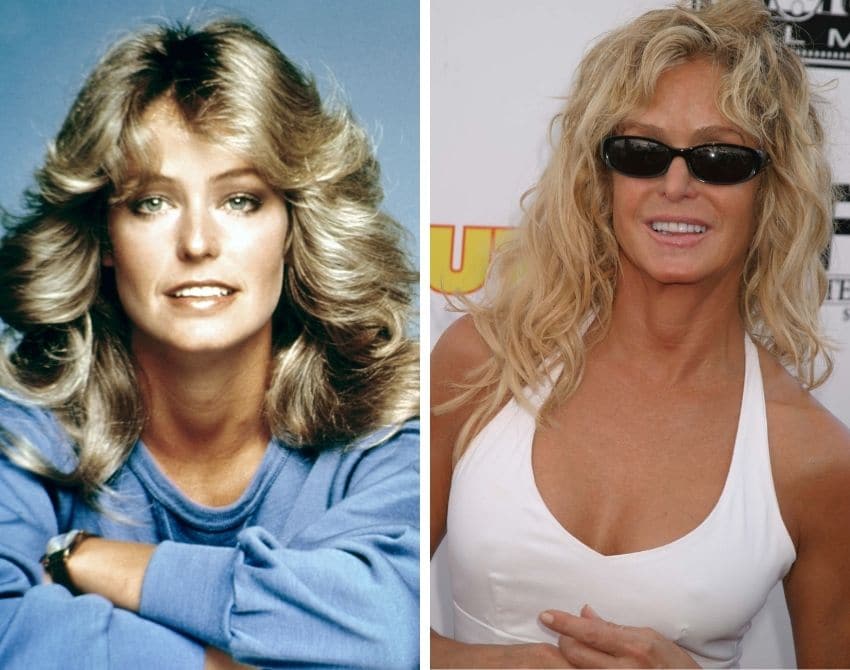 The biggest reason for Charlie's Angels' massive success was Farrah, her feathered hair which never lost its curls, her dazzling smile, her magnetic persona. Only Farrah could reduce the other lovely Angels to the background. The often-undercover and athletic Jill Monroe was proficient in both handguns and self-defense. We were crushed when Farrah decided to leave the show after season one, but so thankful she'd return on occasion. Her absence was explained by saying Jill became a professional driver on the Grand Prix circuit in Europe.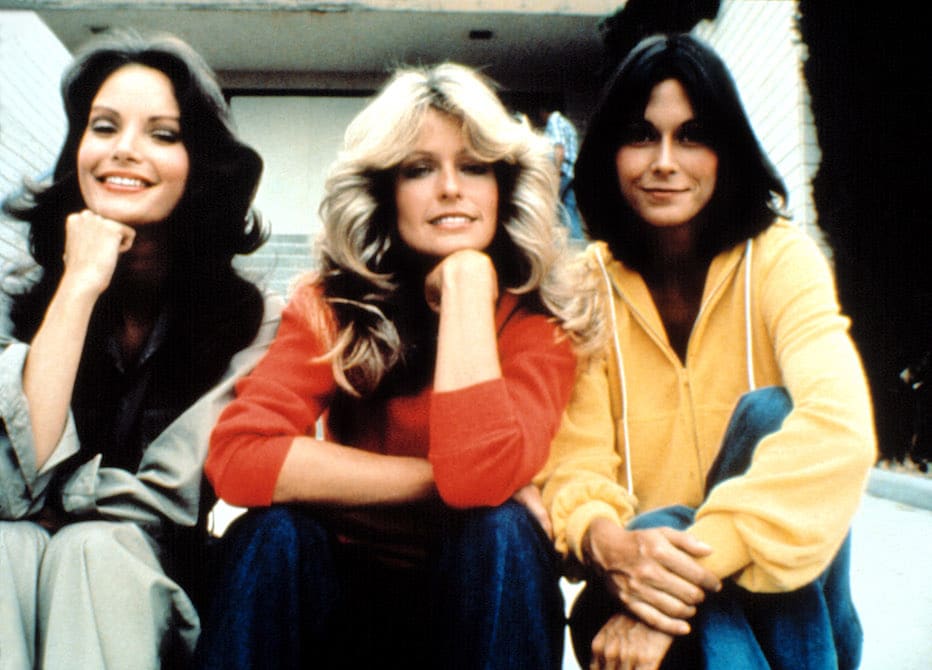 Television historian Ed Robertson, host of the TV Confidential podcast, notes, "Going into Charlie's Angels, Farrah was coming off of David Janssen's Harry O, where she was very good. She was 27-years-old and still learning her craft, but there was excellent chemistry between her and Janssen in particular; those scenes are fun to watch. So it's not surprising that she got the chance to do Charlie's Angels. She was under contract at Screen Gems and, like a lot of actors, she started with small walk-on roles with one or two lines. Then maybe they'll put you in a movie of the week, which was sort of the career arc in the late-'60s, early-'70s. And this is in addition to the Wella Balsam commercials and the magazine ads that she did. Gradually, when they realized you had talent, they gave you more and more to do. I don't remember how she got on Harry O, but when they moved production of that show from San Diego to L.A. in 1975, at some point they hired Farrah and she had a recurring role as David Janssen's neighbor/girlfriend and they clicked. They clearly liked each other off camera as well as on. Anthony Zerbe told me that everyone liked her off camera. She was a very hard worker and a good actress."
Adds Jack Condon, co-author of The Charlie's Angels Casebook, ""Farrah Fawcett really fueled the fire of what that show was all about, and she certainly eclipsed the show as the show became big because of her. If you compare Farrah to somebody like Suzanne Somers on Three's Company, Suzanne Somers worked hard to become an overnight sensation or a household name. She stopped at nothing. For Farrah, it's just happened and wasn't something she set out to do. And she wasn't impressed by her own fame; she became iconic for just being herself, which was so funny. And of course she was well known before the show just by print ads and commercials and things of that nature as well as episodic television. And I think what helped the show, too, was of course her famous poster. What people don't realize is that that poster was produced before Charlie's Angels came out. That poster sold over 12 million copies prior to the show being on. I don't know if the poster helped the show or the show helped the poster."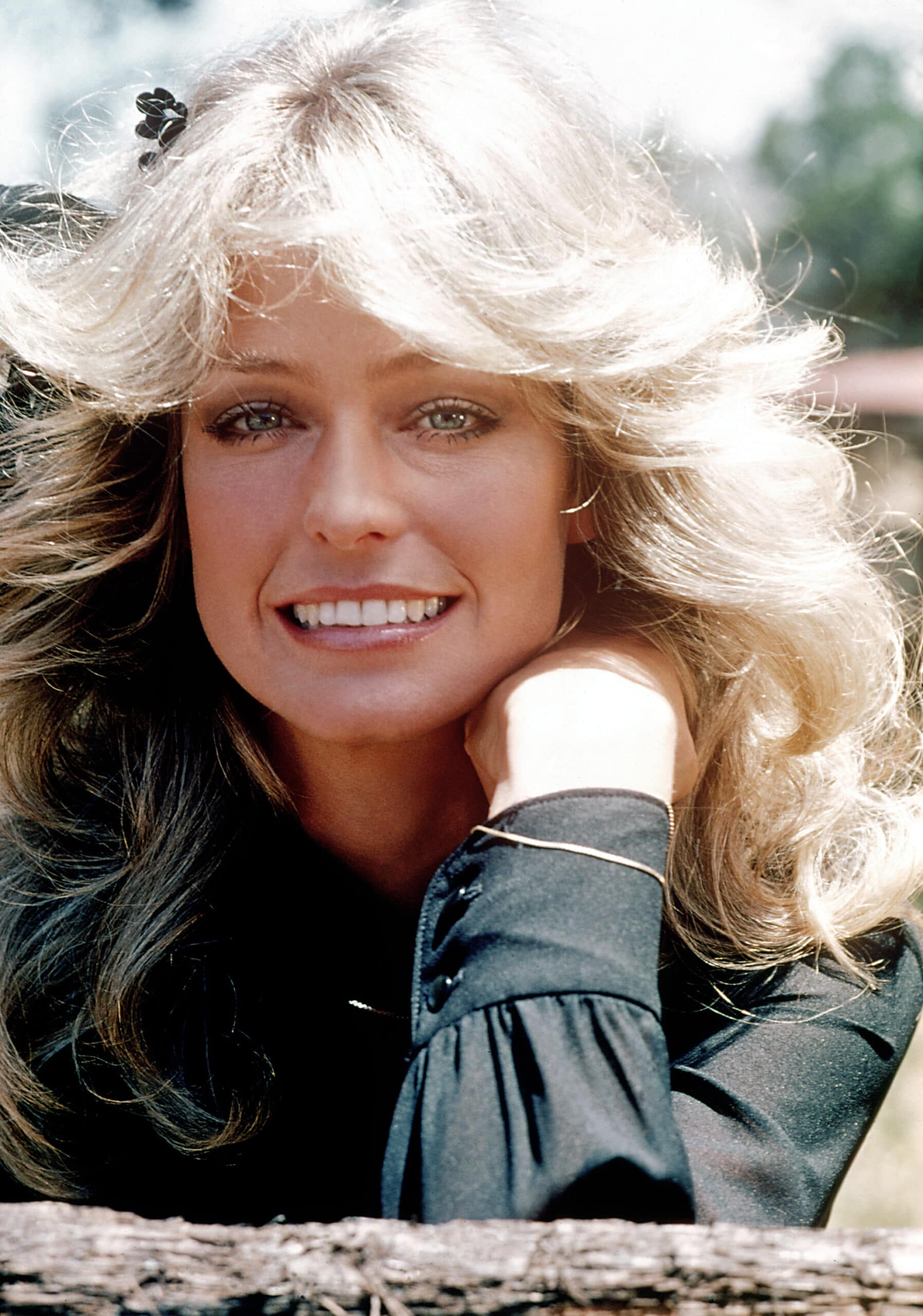 Prior to all that, Farrah was a model and commercial actor in LA, before a photoshoot in a red one-piece swimsuit changed everything. You know the one; it sold over 12 million copies worldwide, and was likely on some of your walls. The posterizing success led to her first film role in the science-fiction film Logan's Run (1976). She also guest-starred alongside her husband Lee Majors in his hit show, The Six Million Dollar Man.
She and Lee were also frequent tennis partners against producer Aaron Spelling, who would remember Farrah's strong backhand when he cast her as Jill Munroe in Charlie's Angels. Although nominated for 6 Golden Globes, she never did win, and her post-Angels films like 1980's Saturn 3, usually got crushed by the critics. But Farrah was once-again phenomenal in 1984's dramatic TV movie, The Burning Bed.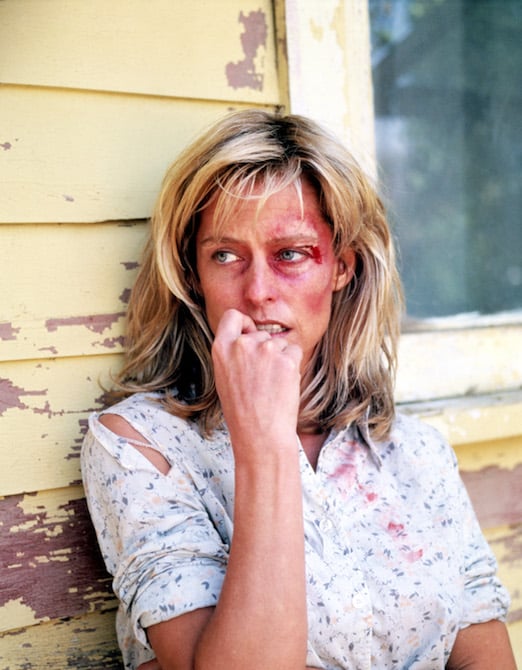 "With something like The Burning Bed, not only did she find a role away from Charlie's Angels, she chose a role that was completely different from what she'd done before, which gave her the opportunity to show what she could do as an actor," enthuses Mike Pingel, author of Angelic Heaven: A Fan's Guide to Charlie's Angels and Channel Surfing: Charlie's Angels. "And for the public it gave, to the extent the public resented what happened with Charlie's Angels, a chance to forgive her. You look at her arc from the mid-'80s on, and whatever we thought of her as being a poster girl and the blonde bimbo, so to speak, on Charlie's Angels, I think it shut people up, because she proved that she's a good actress."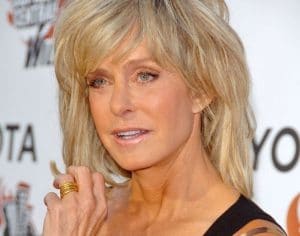 Fawcett had serious troubles in her personal life after splitting with Lee Majors. She had a son with Love Story-actor Ryan O'Neal and, after finding him in bed with another woman, Farrah ended the relationship. Later, Ryan's daughter Tatum O'Neal, alleged that Ryan physically abused Fawcett saying, "He beat her up." Horribly, Farrah immediately began a relationship with Canadian filmmaker James Orr, who was later arrested and convicted of beating Fawcett during a 1998 fight. 
Fawcett was sadly diagnosed with cancer in 2006 and, after actively seeking experimental medical procedures, she passed away in 2009, but the world will forever remember the vibrant and beautiful, Farrah Fawcett. She truly is someone we can never forget!
2. Kate Jackson (Sabrina Duncan)
The founding employee of the agency, Sabrina was the cool, smart leader of the Angels and with her dynamic personality, she grabbed our attention. Although Farrah was the superstar of Hollywood, Kate was the star of the Angels. Kate left the show after season 3, and the program suffered because of her departure. Kate got her start in Hollywood with 71 episodes of the gothic soap opera Dark Shadows. Then she had a series starring role in 1972's The Rookies.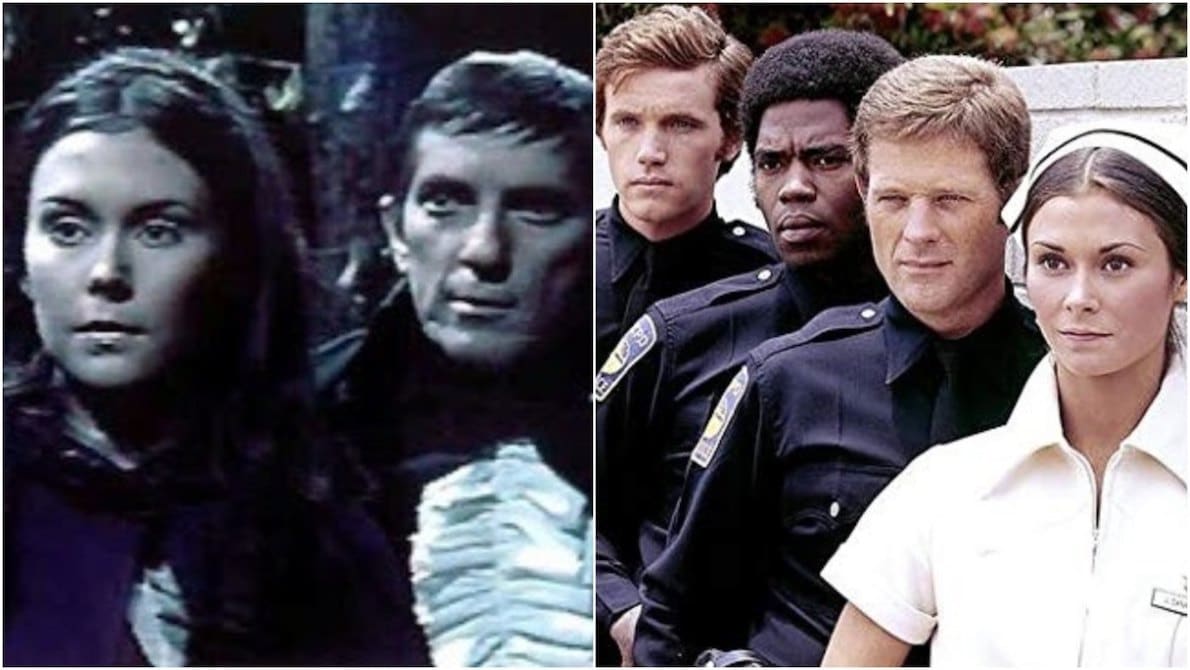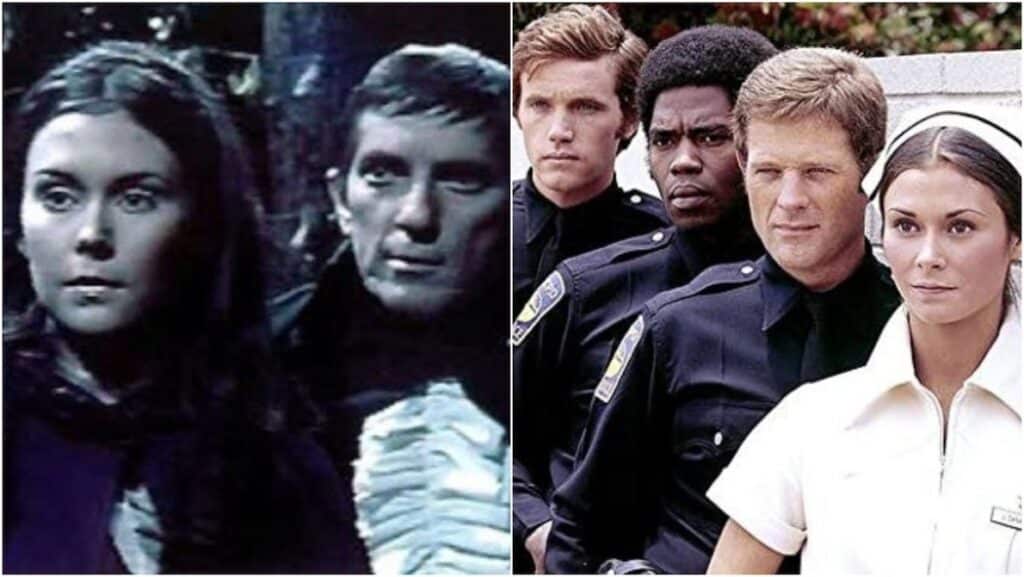 Says Pingel, "I would say that Kate was the backbone of the Angels team of 1976. Her character, Sabrina Duncan, was tagged as the smart Angel. In truth, Kate Jackson herself as an actress is one of the reasons that the show came to life, because it was originally her vehicle."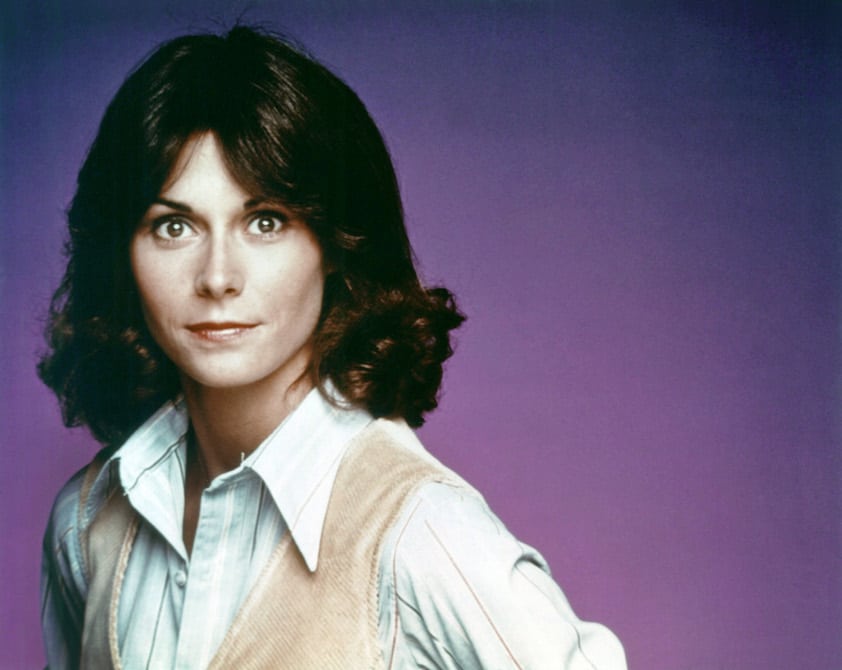 "Kate's always taken credit for this, but apparently Spelling and Goldberg went to her and kind of proposed the idea of Avengers-type women and all of that," says Condon. "I think Kate kind of thought it would eventually be kind of a Cagney & Lacey type thing where it would be a very dramatic program showcasing women. Kate liked the idea, but she poo-pooed the name Alley Cats. She didn't like that title and supposedly while they were going through the discussion about this show, and it almost sounds made up, Kate said that she saw a painting of three angels on Aaron's wall. That's where she said, 'I don't like Alley Cat; that sounds too gruff. Why don't we call them angels?' They liked that idea.
"Kate was a seasoned actress," he continues, "so she brought the seasoning to the show. Some people were familiar with her, but she wasn't yet a breakout star. For me, I was interested in Charlie's Angels because of Kate. I liked her on The Rookies, because she was compassionate and sensitive and beautiful. But she was surrounded by men, so that made her stand out a little bit more on that show. The thing I liked about the show growing up is that Kate was the first hire and she was the star, but if you watch the show, none of them were overpowered by the others in each episode. All of them had equal time on each episode and even when Farrah became the phenomenon that she did, they didn't focus episodes on her like they did on, say, Happy Days when they focused so much on Fonzie or Welcome Back, Kotter, where they gave John Travolta all the lines."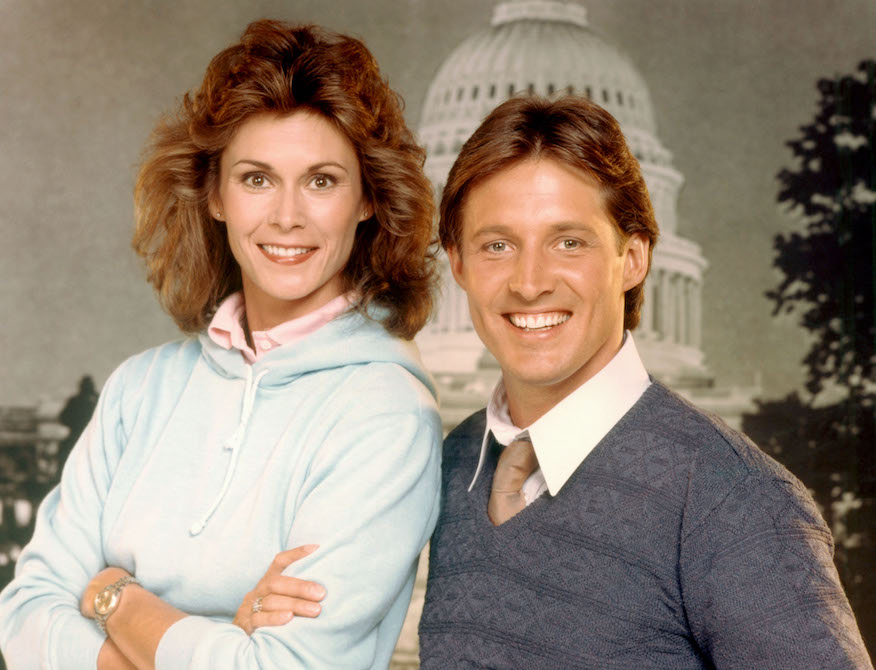 Jackson decided she'd had enough of Charlie's Angels when she'd been hired to play the Meryl Streep role in Dustin Hoffman's Kramer vs. Kramer and, when the film's production schedule got pushed back, Aaron Spelling and Leonard Goldberg refused to adjust the show's schedule for her. "I guess they were more afraid that she would become a big movie star and leave," Pingel observes. "Unfortunately, it backfired, because since they did not allow her to schedule the film, she eventually just left the show. I think that would have been a great breakout role for her. She is a serious actress with Dark Shadows, The Rookies and now this, Charlie's Angels. She'd done some movies between that, but at that time TV stars really didn't become movie stars. There was no crossover like there is today. You were a TV star and that's what everybody saw you as, or as a movie star. It was a mutual decision. If you read the tabloids, they reported she wasn't very nice on the set."
Says Condon, "She was disenchanted with the show and she admits she was difficult, and her focus on the show started to wane. Remember, in the beginning she wanted to be the glamorous one, but I think in competing with Farrah and Jaclyn, she kind of went back to her old ways of flannel shirts, turtlenecks and all that. She wouldn't dress up, she wouldn't wear glamorous outfits. When she left and Shelley Hack came in, that's when Aaron Spelling said, 'We're gonna start to do sophisticated chic with Charlie's Angels.' So the girls would show up at the office in more glamorous dresses and things of that nature, but because the ratings went down, they went back to the bikini route."
View this post on Instagram
Beyond her Angels success, she landed yet another starring role in 1983's Scarecrow and Mrs. King. She has not appeared in film or television since 2009, when she also sued her financial advisor, claiming his actions cost her more than $3 million and brought her to financial ruin. Jackson is a cancer survivor, having battled breast cancer twice. To this day, she continues to be a very vocal advocate for early detection and women's health. At 73 years old, We sincerely hope she's past those health scares and doing well.
3. Jaclyn Smith (Kelly Garrett)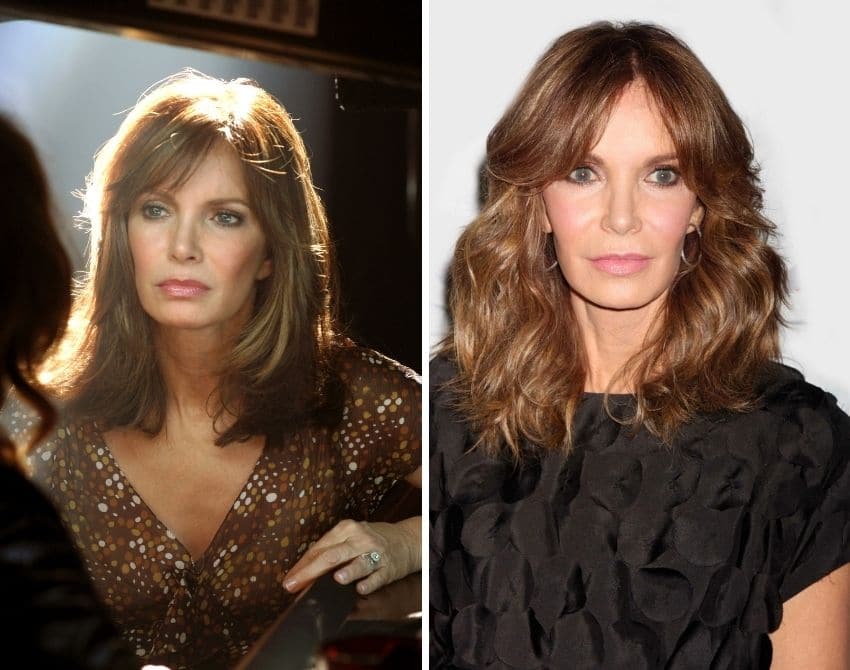 The only 'Angel' who appeared for the entire run, Jaclyn used these years to grow into a lovely, elegant, and focused actress. One of her first gigs was as a "Breck girl" for Breck Shampoo in 1971. Then she teamed up with Farrah Fawcett for the first time, as a spokesmodel for Wella Balsam shampoo.
"They didn't really want another brunette, they wanted a redhead," Pingel points out. "But they saw her, she'd gone in for a reading, but what they liked about her was the chemistry between the three girls. That's what Jaclyn brought to it; all three of them just had that chemistry. That lightning in a bottle regardless of what the producers originally had in mind. Jaclyn kicked their idea out the door with their chemistry. So they brought her on and they became a huge international success, like rock stars. She brought that more Southern charm to the threesome that made TV history. She's the only Angel that lasted all five years."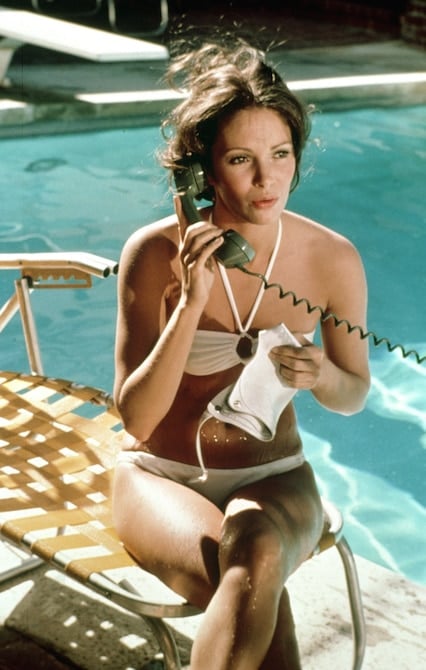 "She stayed until her contract ended and then after that moved on," Pingel explains. "The show was canceled before she was able to move on herself, which would have been an interesting thing to have the last original Angel leave and who would they have brought on? That would have shaken up the series. From there she started doing wonderful miniseries and TV movies."
Following the cancellation of Charlie's Angels, Smith donned the elegant attires of Jackie O for the television bio-pic of the first lady. Jaclyn continued with TV movies and small roles in the '90s until she got a recurring role in 2002 in the Craig T. Nelson-led series The District. She even reprised her role as Kelly Garrett in the newest Charlie's Angels film in 2019. Outside of acting, since 1985 Jaclyn has been working on her fashion empire. Today at 76, she's also added a new wig collection to her fashion line; what can't she do?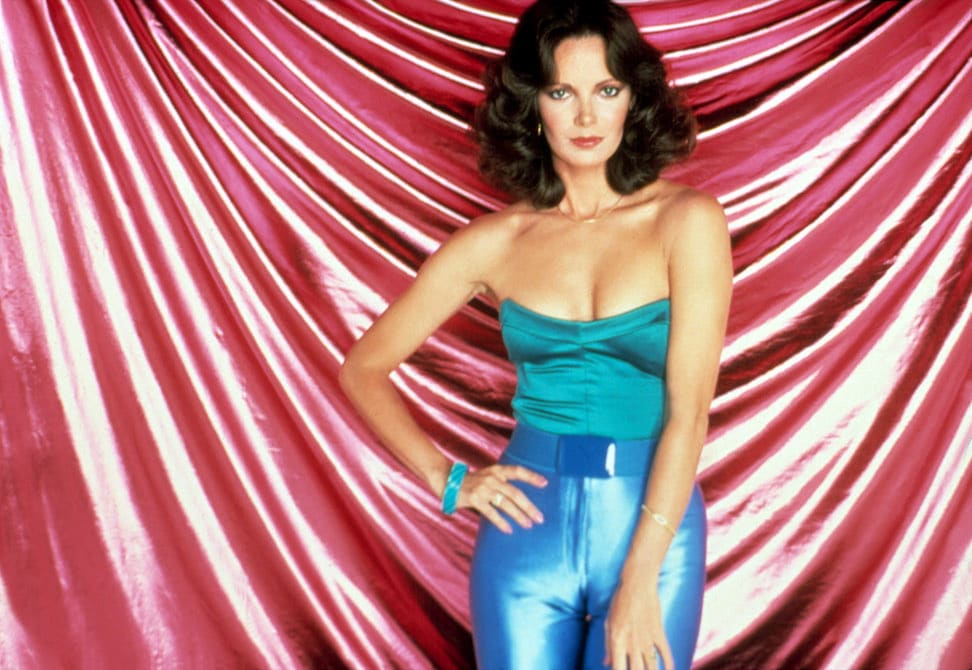 "What I admire about her," states Robertson, "is she was one of the first, if not the first, celebrity to understand the importance of branding before we even called it branding. What she did with Kmart — she's been with them for, I think 35 years and then began branching out into makeup, home furnishings and other products. She's a smart person who recognizes what her image means."
4. Cheryl Ladd (Kris Munroe)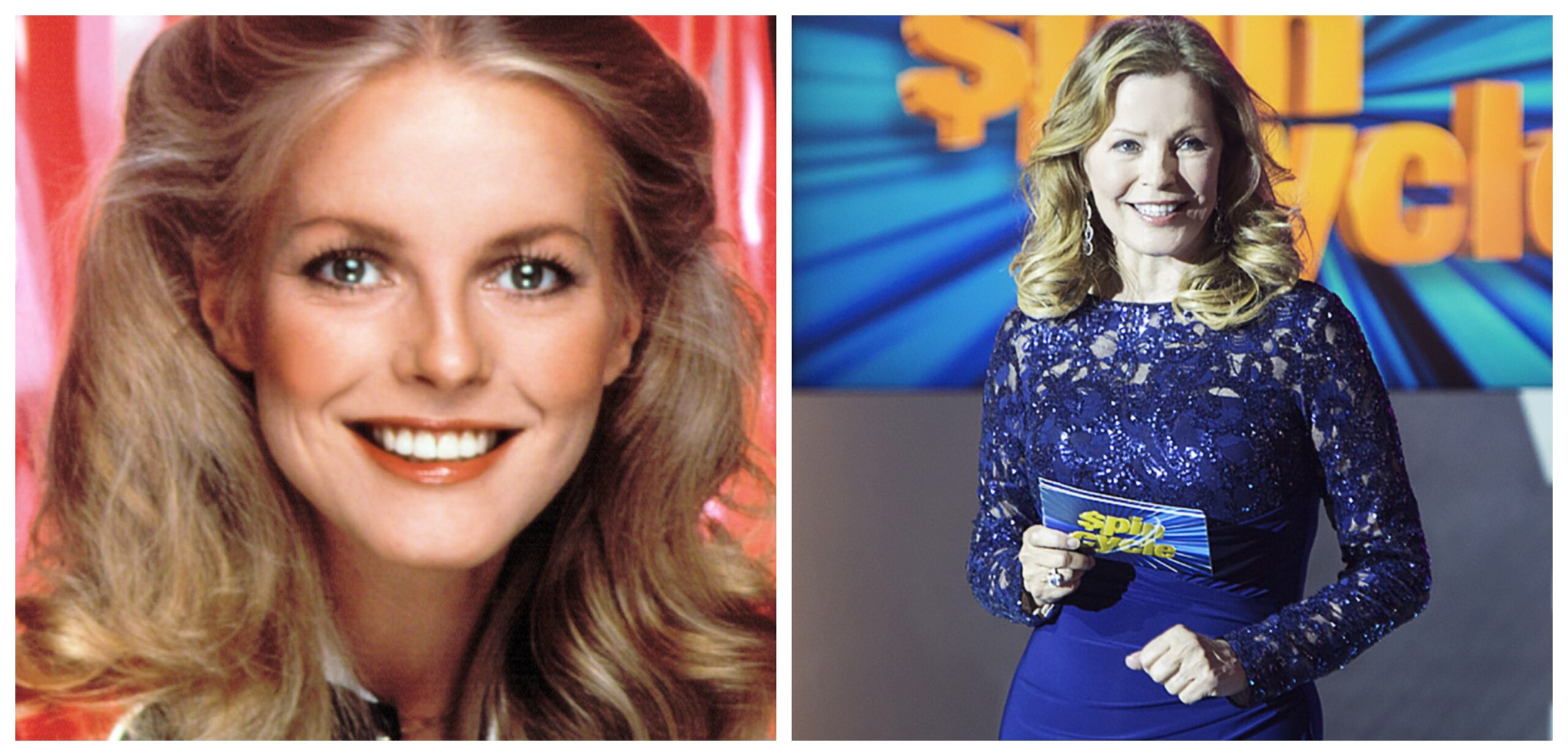 Who could replace Farrah? Literally no one, but Cheryl Ladd took on the challenge, entering as Kris Munroe in season 2, the younger sister of Jill. And Cheryl really did a remarkable job, adding grace and originality to the show and staying until its conclusion. Cheryl originally wanted to be a singer and got her start in the industry as the singing voice for Melody in the popular cartoon, Josie and the Pussycats. And if you're a fan of that cartoon, check it out along with the other Best Cartoons of the 1970s!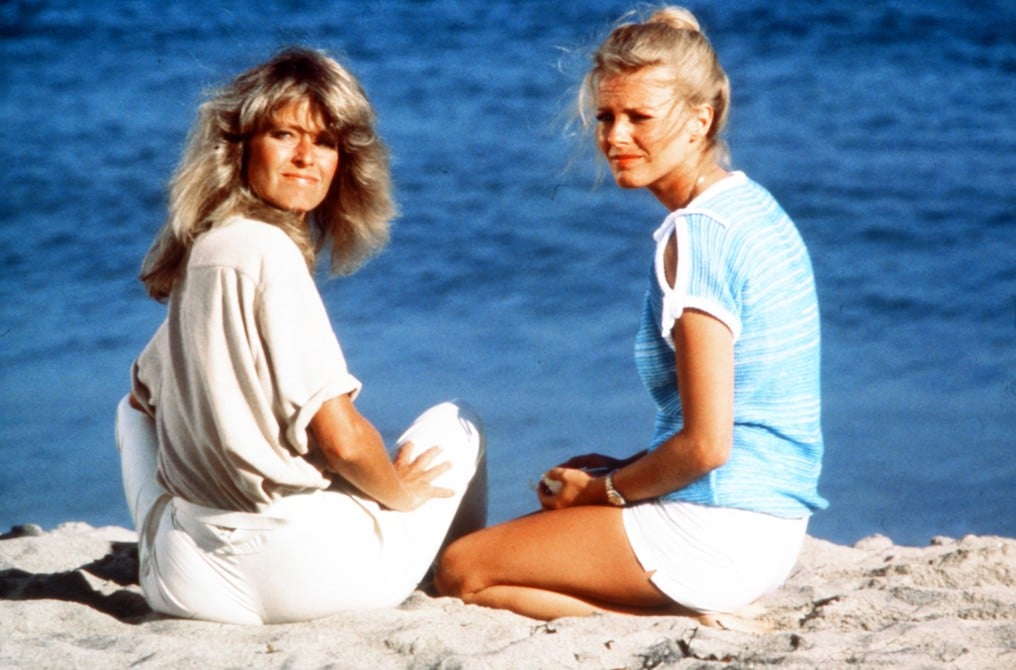 "Charlie's Angels was the No. 1 show almost everywhere, and here you have its breakout star, the phenomenon, Farrah Fawcett leaving the series, and who were you going to get to replace her?" Pinkel asks rhetorically. "Aaron asked Cheryl Ladd to audition for it and she refused; she didn't want to fill the shoes of Farrah. She'd been up for a number of roles, including the lead role in Family as the sister that Meredith Baxter ended up getting. Aaron and Leonard eventually talked her into coming in and when they sat down, she asked, 'Could I be funny?' and Aaron said, 'Yes, you can be funny.' She just didn't want to play the seasoned detective and, at that moment, Kris Munroe, Jill's sister, was created and it made sense to the audience."
Condon adds, "They came up with the idea of having her come in as the rookie angel who might make a few mistakes. Aaron Spelling thought if she starts off that way, she would be considered the underdog and maybe the audience would like her. And, of course, Cheryl had great hair at the time and a big smile so she could play the part of Farrah's sister Kris, which is how she was introduced on the show."
"When she joined the series, she worked as hard, if not harder, than anybody else," emphasizes Robertson. "She didn't try to replace Farrah, she just tried to be herself. And allowing her to be more humorous worked, because that way you're not just playing the blonde, but a different character. And because she was allowed to make mistakes, which gave her a chance to show humor."
She used her Angel success to once again push her music career forward, achieving a gold record and even performing the national anthem at the 1980 Super Bowl. Cheryl is still acting, but mostly in TV movies like the 2020 Christmas Unwrapped. Today at 70 years old, Cheryl has been married to music producer Brian Russell since 1981 and is also a celebrity ambassador for the child abuse prevention and treatment non-profit Childhelp.
5. Shelley Hack (Tiffany Welles)
Shelley replaced Kate Jackson's 'Sabrina' for Season 4, and really made her character into a cultured, tough, and gorgeous replacement. Shelley began her career as a teen fashion model and Life soon proclaimed her, "One of the million-dollar faces in the beauty industry." Charlie's Angels was her big Hollywood break, and after initial ratings were good, they began to decline so much so, that the studio decided another replacement would help Season 5, and Shelley, being the newcomer was cut from the show.
"One of the reasons that I don't think fourth season was as successful as the previous ones," Condon muses, "is that by then Jaclyn and Cheryl wanted more time to do other projects, so they started writing scripts where each episode would focus on one angel and the other two would kind of pop in at the beginning of the episode and the rest of it would be focused on one Angel only. And because they did that in the Shelley Hack season, the show lost the camaraderie of the three girls and it's why, perhaps, she didn't warm up to the audience as the previous actresses had. The other problem is that they did a two-hour season premiere set in the Caribbean, but it focused on Cheryl and not Shelley. Shelley was a backdrop, so the audience couldn't warm up to her, in my opinion. They introduced her, but the rest of the two hours were spent trying to find some stolen treasure or something. But it was mostly Cheryl Ladd doing her thing and Shelley was just at the beach."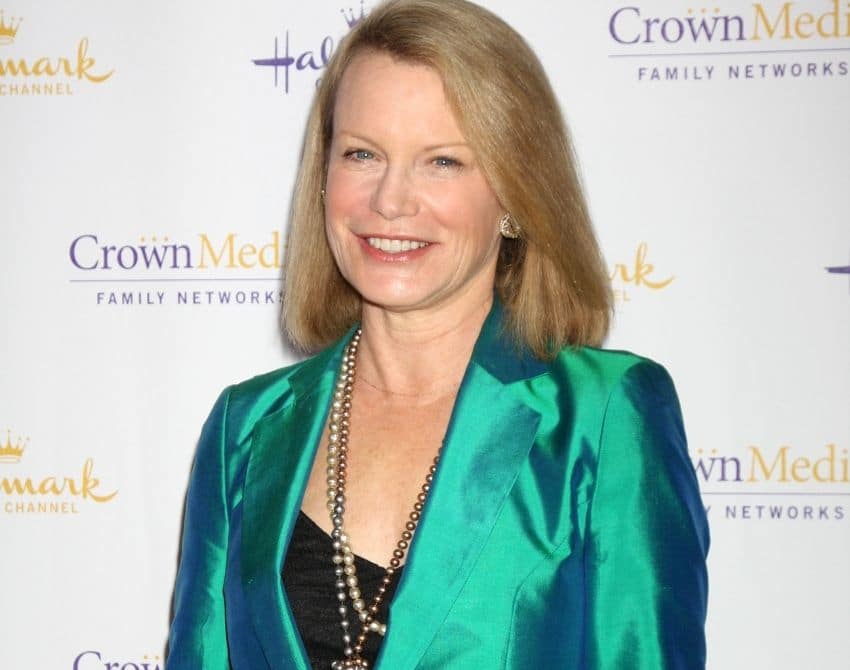 She was then a lead in the 1983 series, Cutter to Houston but the show didn't last. One more series lead in 1986's Jack and Mike would putter out and not be renewed for season two. She retired from acting in 1997 and went back to school to begin affecting the world of politics, specifically in other countries like Bosnia. As of today at 74 years old, she and husband Harry Winer are Co-Presidents of the production company Smash Media. The couple has one daughter born in 1990.
6. Tanya Roberts (Julie Rogers)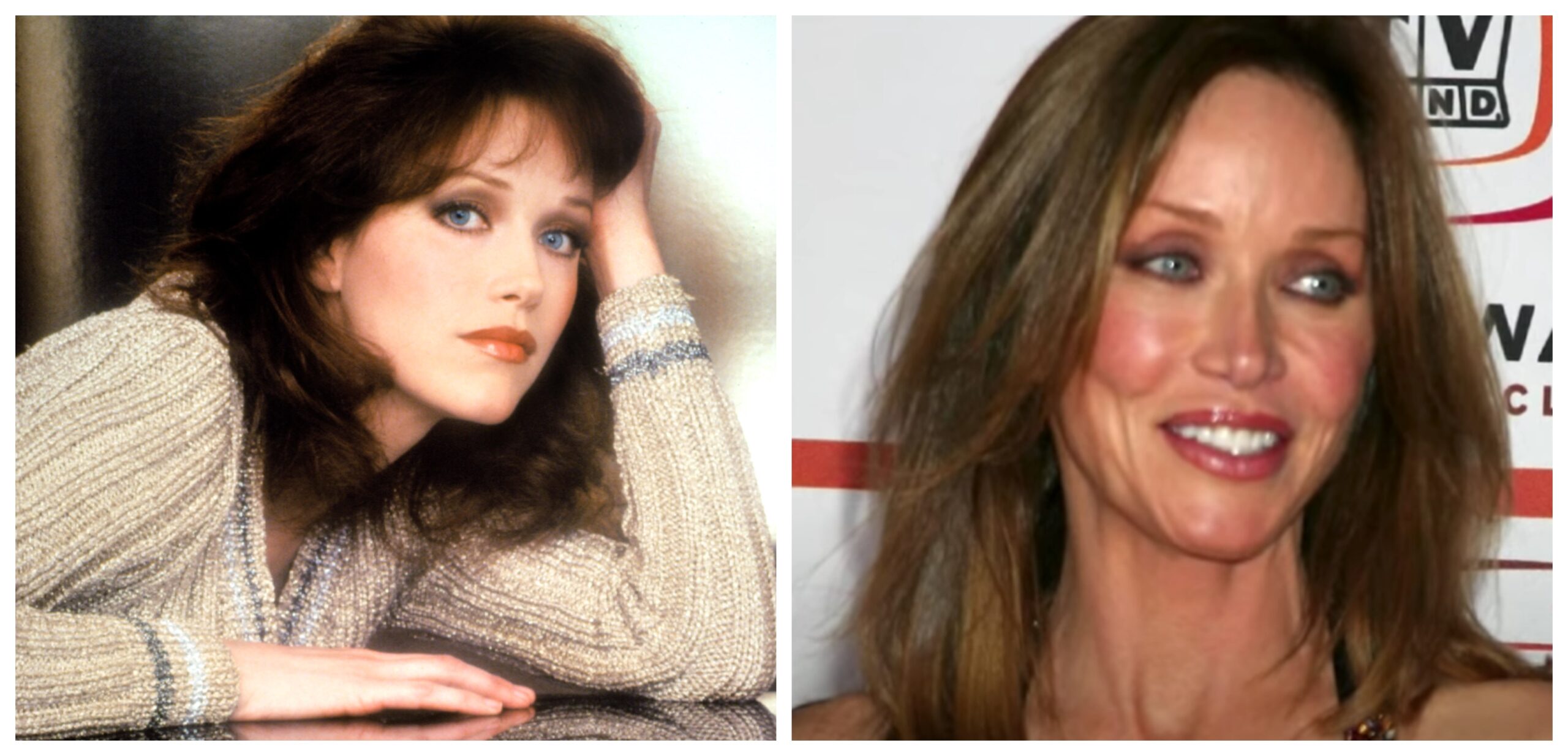 Tanya entered the show for its fifth and final season and made Julie a tough, sexy, street-raised fighter. With Tanya's addition, the producers finally got the brunette, blonde & red-head set-up they had always wanted since its conception. Tanya got her first role in the 1975 horror flick, The Last Victim. She was then chosen from some 2,000 candidates to replace Shelley on Charlie's Angels in hopes that it would help save the show from cancelation; and again, despite initial hype over Tanya's appearance, the season received dismal ratings, and the show was canned.
Points out Condon, "Tanya was a little bit like Cheryl Ladd in the sense that she was willing to do anything and everything to promote the show. Not that she wanted to be a huge draw, but she was so happy to be working and get a gig. She was willing to do publicity and did great bikini shots. Tanya really tried hard and I think the fans liked her, because she was beautiful and had stunning eyes. They also kind of went back to a little bit more of that camaraderie that was missing in the fourth season."
View this post on Instagram
"This is going to be a terrible thing to say," Robertson says, "but the only thing I remember about Tanya Roberts is that they did a number of shows in Hawaii where they had her in a bikini. It was kind of sad, because it was obvious they'd given up trying to tell good stories as often as they could. And the fact that all three of them wore bikinis again and again that season, that's the only thing you remember about that particular year. I will say they tried to make her street smart and added some humor to that character, but the bloom was off the rose and it was not long from there. In that fifth year they put it on Sunday nights after being on Wednesdays for four years. Then it went from Sunday nights to Saturday nights. When that happens, you're getting ready to say goodbye."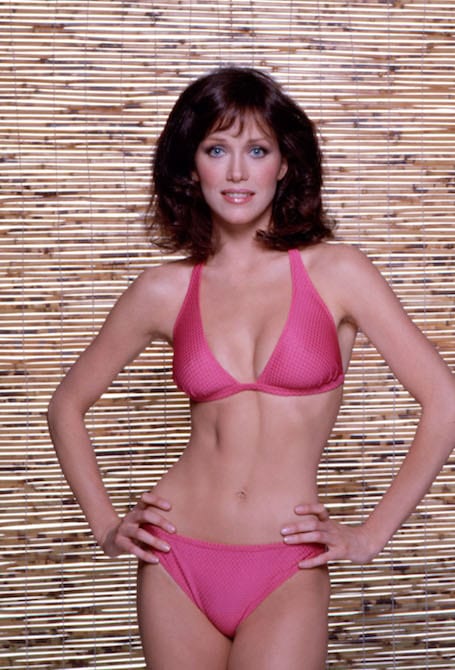 Tanya enjoyed a great career, including a starring role in 1982's epic film The Beastmaster. She was featured in a nude pictorial in Playboy to help promote the movie, appearing on the October 1982 cover. Her sex appeal continued as a Bond girl in 1985's A View to a Kill. Tanya enjoyed a resurgence in the 2000s as Midge in That '70s Show. but left the series because her husband became terminally ill. Today in her mid-60s, she's living in Hollywood Hills but hasn't acted since 2005. Sadly, Roberts passed away on January 4, 2021. She suffered from a urinary tract infection causing a blood infection, made worse by hepatitis C. Initially, outlets reported her death as arriving a day before, when her partner made a final visit, restricted from the COVID-19 pandemic.

7. David Doyle (John Bosley)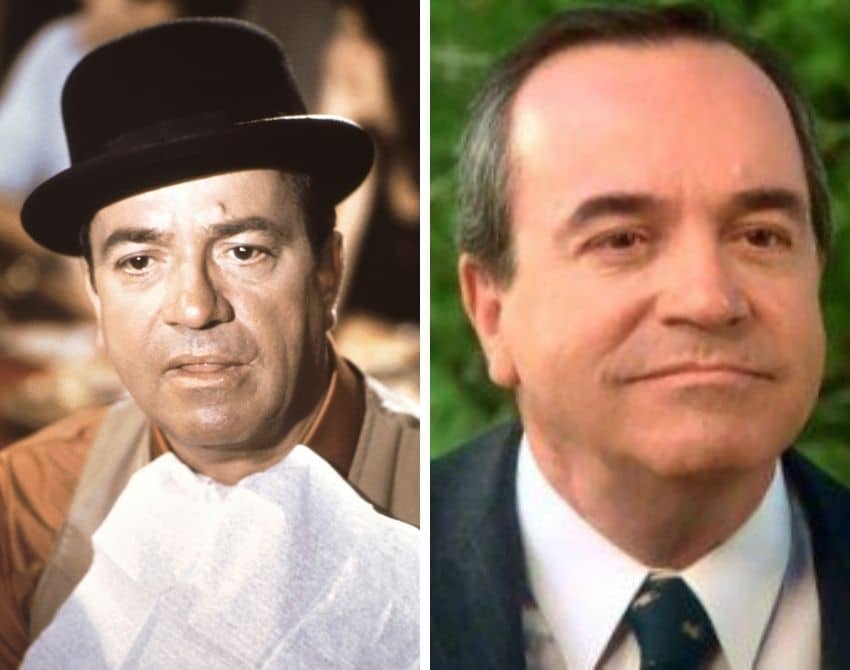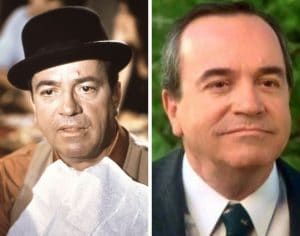 Bosley was crucial to the show, as the present and helpful assistant to the mysterious Charlie. His chemistry with the angels, especially the original three, was part of the show's universal popularity.  David had quite a career, dating all the way back to 1955. But it was the '70s that brought him fame, along with his Bosley, he landed film roles in 1976's Vigilante Force and then the following year's Capricorn One. 
Younger generations were able to enjoy David's raspy talents as he voiced Grandpa Lou Pickles on the popular Nickelodeon cartoon Rugrats from 1991 until his death in 1997.
8. John Forsythe (Charlie "Charles" Townsend)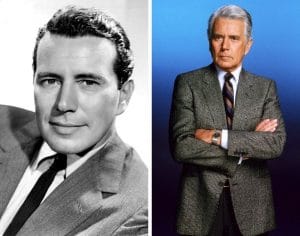 The mysterious man in charge, and although he was never actually seen on-screen, his voice was a huge aspect of the show. They were Charlie's angels after all. Forsythe's first break was in 1955's Hitchcock-directed picture, The Trouble With Harry. And it was smooth sailing from then on, even achieving his own show The John Forsythe Show, a decade later.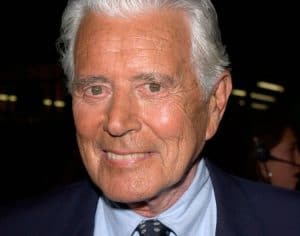 But he may be best known for his Blake Carrington on the prime-time soap Dynasty. Do you remember him in the hit show? Check out our Dynasty deep dive video for more! We last heard from John when he voiced Charlie in the film Charlie's Angels: Full Throttle in 2003. Sadly, we lost him in 2010 at the age of 92 after years of battling cancer.
Can you believe it's been over 40 years since this amazing cast dominated TV? So much that it was a top ten hit in the Nielsen ratings for its first two seasons.  Who was your favorite Angel from the 5-season run? Do you remember a great episode vividly? Did any of the spin-off films do it justice? Let us know in the comments, we wanna hear from you!
This story may contain affiliate links from which we may earn a small commission.