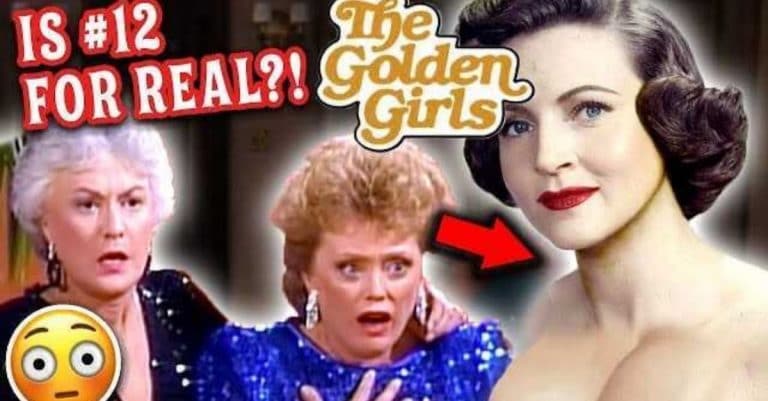 Why, hello there, and thank you for being a friend. There's no one else we'd rather reminisce with about all our favorite shows from yesteryear, and to this day, The Golden Girls remains a forever classic. Four female powerhouses made this '80s sitcom a Saturday night staple. But how did this groundbreaking show operate behind the scenes?
Let's dive in and learn a little more about the Golden, Golden Girls, from its costume tricks to its connection to Reservoir Dogs. There's plenty to uncover. So, come on, let's gather around the table and talk Golden Girls magic!
Bea in your Bonnet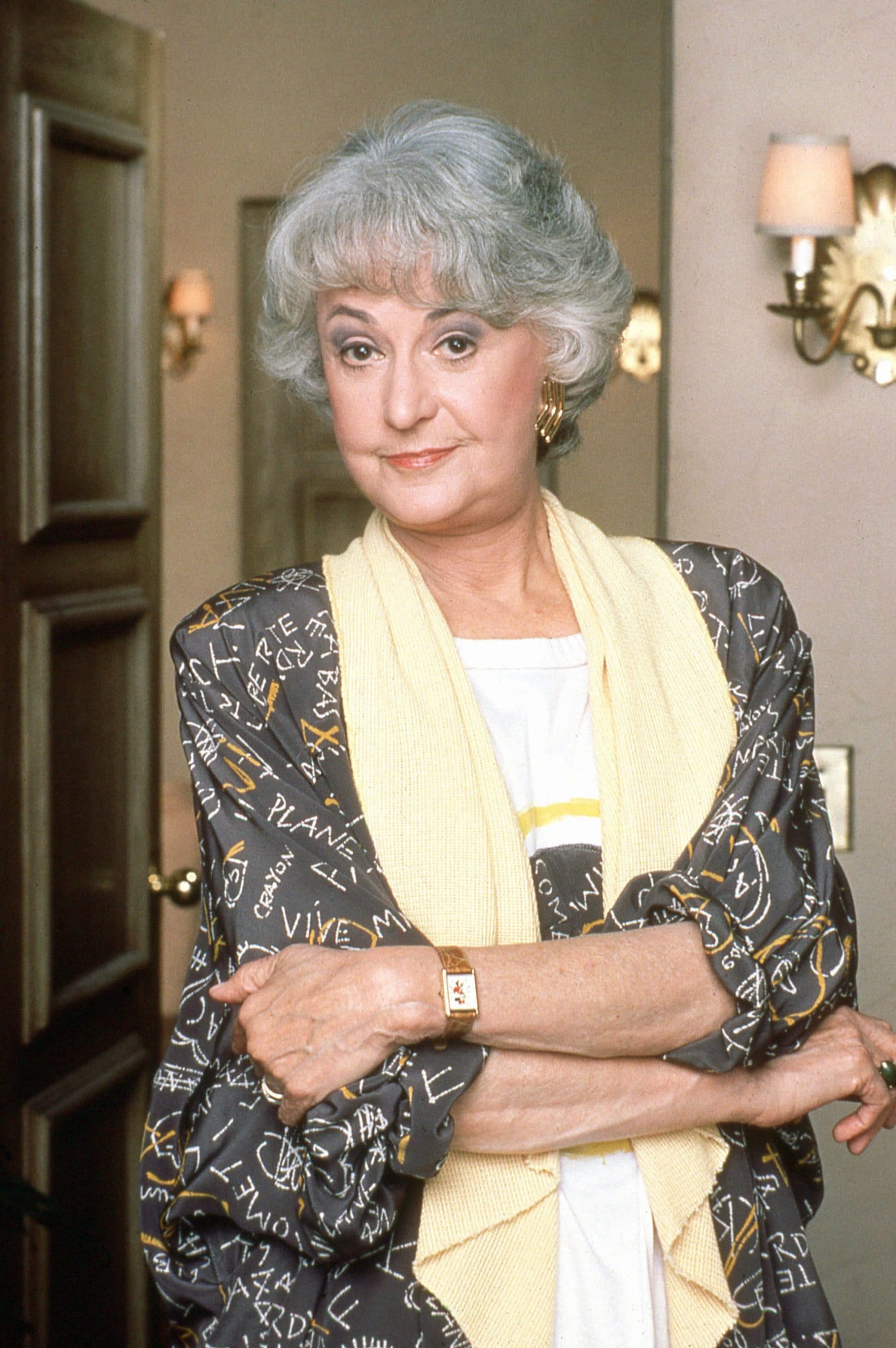 Even iconic shows have cast shuffles, and Bea Arthur beacoming Dorothy was no different. Show creator Susan Harris first approached actress Lee Grant but Grant was making movies at the time, and also wasn't thrilled about playing a grandmother. So, Harris approached Bea Arthur, who she originally had in mind when she wrote the role of Dorothy.
RELATED: See Photos Of The Golden Girls Before They Landed The Iconic Roles
By that point, Arthur was pretty recognizable as Maude from All in the Family and her highly successful spinoff. But NBC execs thought her Q score was too low, which basically ranks how likable an actor is. Bea Arthur wasn't pushing back hard for the role, until some Golden magic happened, and Rue McClanahan told Bea, not to waste what was probably the best script to cross her path. And thank goodness Dorothy listened to Blanche. 
Warm Reunions
For a lot of the cast, Golden Girls was one big reunion. Betty White and Rue McClanahan first acted together on The Carol Burnett Show, following that to the hilarious Mama's Family. And you can catch up with that cast in our Then and Now episode, if you wanna revisit the clowns over in Raytown. But after its 2nd season, Mama's Family shuffled its cast, and Betty & Rue went on to The Golden Girls.
And that's not all, McClanahan also worked with Bea Arthur on Maude. McClanahan played Maude's next-door neighbor Vivian. That's why when Rue told Bea to take the job, she took it. Dorothy's last name even comes from another connection! Creator Susan Harris had worked with stage manager Kent Zbornak back on the sitcom Soap and fell in love with his name. Kent came on board and worked the entire run of The Golden Girls as well.
Thank You, for the Tune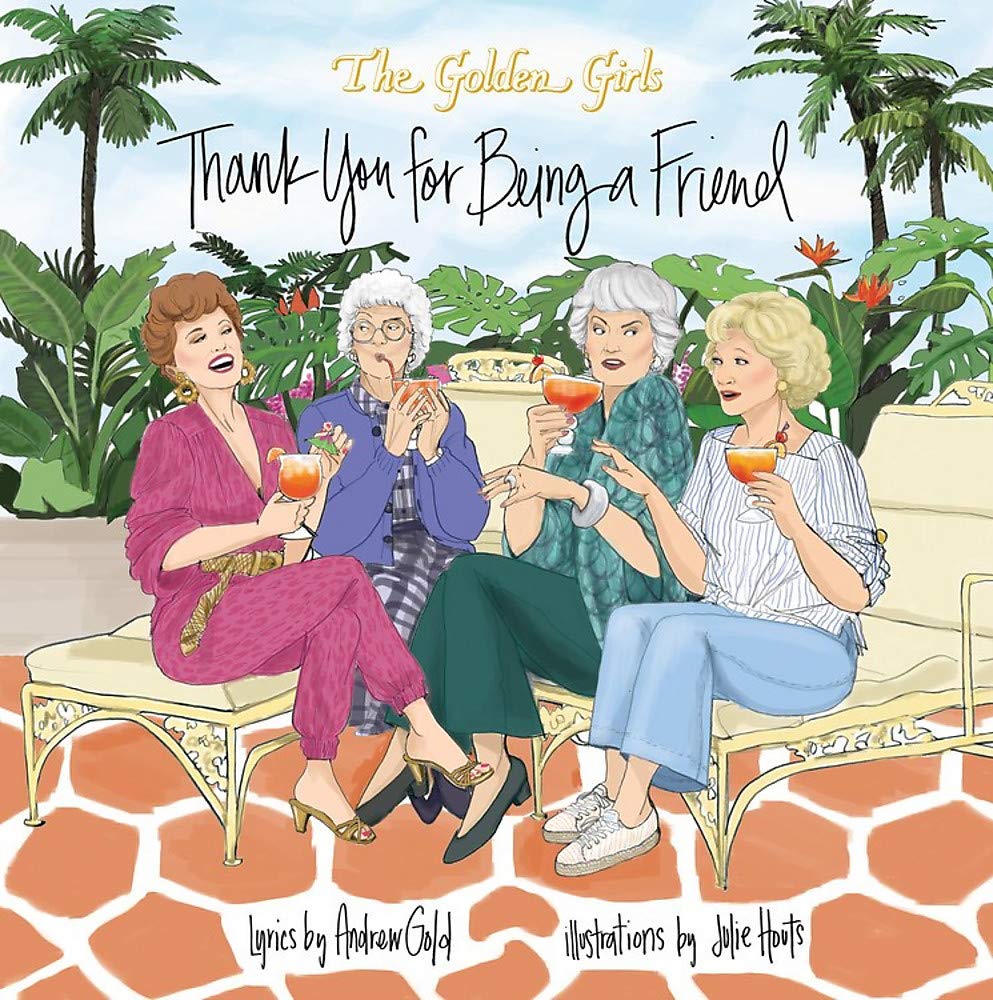 The theme song of Golden Girls is nearly as iconic as the talented ladies, but can you imagine it without its wholesome song "Thank You For Being A Friend"? Because I can't. But originally, producers wanted to use the Bette Midler tune, "Friends." The only problem was, it was way too expensive.
"Thank You For Being A Friend" was originally written and recorded in 1978 by Andrew Gold. Gold's version was on his third album and was successful reaching #25 on the Billboard Hot 100. For the theme, Cynthia Fee provided the vocals, and then recorded it again for the series' CBS spin-off The Golden Palace. 
Getty into character
Sometimes even the best performers get nervous, and Estelle Getty is a prime example, suffering from severe stage fright. She went on to admit that having the bar set so high by Bea Arthur and Betty White didn't help matters at all. It got so bad, Getty would sometimes freeze in front of the camera during Friday night tapings. She felt like the live audience would somehow find out she wasn't as good. Clearly all in her head, as Estelle's 'Sophia' is most often cited as a favorite. 
To combat her fears, Getty wrote her lines on basically everything- on props, in cabinets, even the salt and pepper shakers! When it came to rehearsing, McClanahan and Getty revealed it could take as long as nine hours. Well, practice sure does make perfect. 
Lines in the Sand
Golden Girls was pretty revolutionary in the way it handled topics like romance and health. With much credit going to the cast, who kept the humor on course. Most vocal was Getty, who was really choosy about what jokes she'd say. She outright refused to poke at a person's appearance, no matter their weight or if they had crossed eyes. And absolutely no humor at the expense of another's sexual orientation. She once vetoed a joke that had domestic violence as a punchline. Very admirable. 
Meanwhile, Bea Arthur was putting her foot down – literally – on having to wear shoes on set. She hated them and had it in her contract that she wouldn't require shoes on set, as long as she promised not to sue if she got a stubbed toe or another injury. They did NOT, however, accommodate for her severe displeasure for cheesecake. In fact, the characters ate over a hundred, MUCH to her distaste. 
Royal Audience
Any respectable Golden Girls marathon should have a seat for royalty. That's because Queen Elizabeth II was a vocal Golden Girls fan. In fact, the quartet did a live performance at the London Palladium in 1988 with the queen and other royals in attendance. Betty White called the event exciting and lovely – although, they were told not to address her royal highness unless they were addressed first. The queen got to walk around on set, and hopefully had a bite of cheesecake. 
And another huge fan was Queen. Wait I just said that. Oh, not the queen, but Freddie Mercury Queen. But it was still a royal watch party, as Freddie would often watch alongside the people's princess Diana herself. Supposedly, the two made a whole afternoon of drinking champagne and improvising risque lines over the actual show's audio. Now that sounds like a party!
Three's company, four's a crowd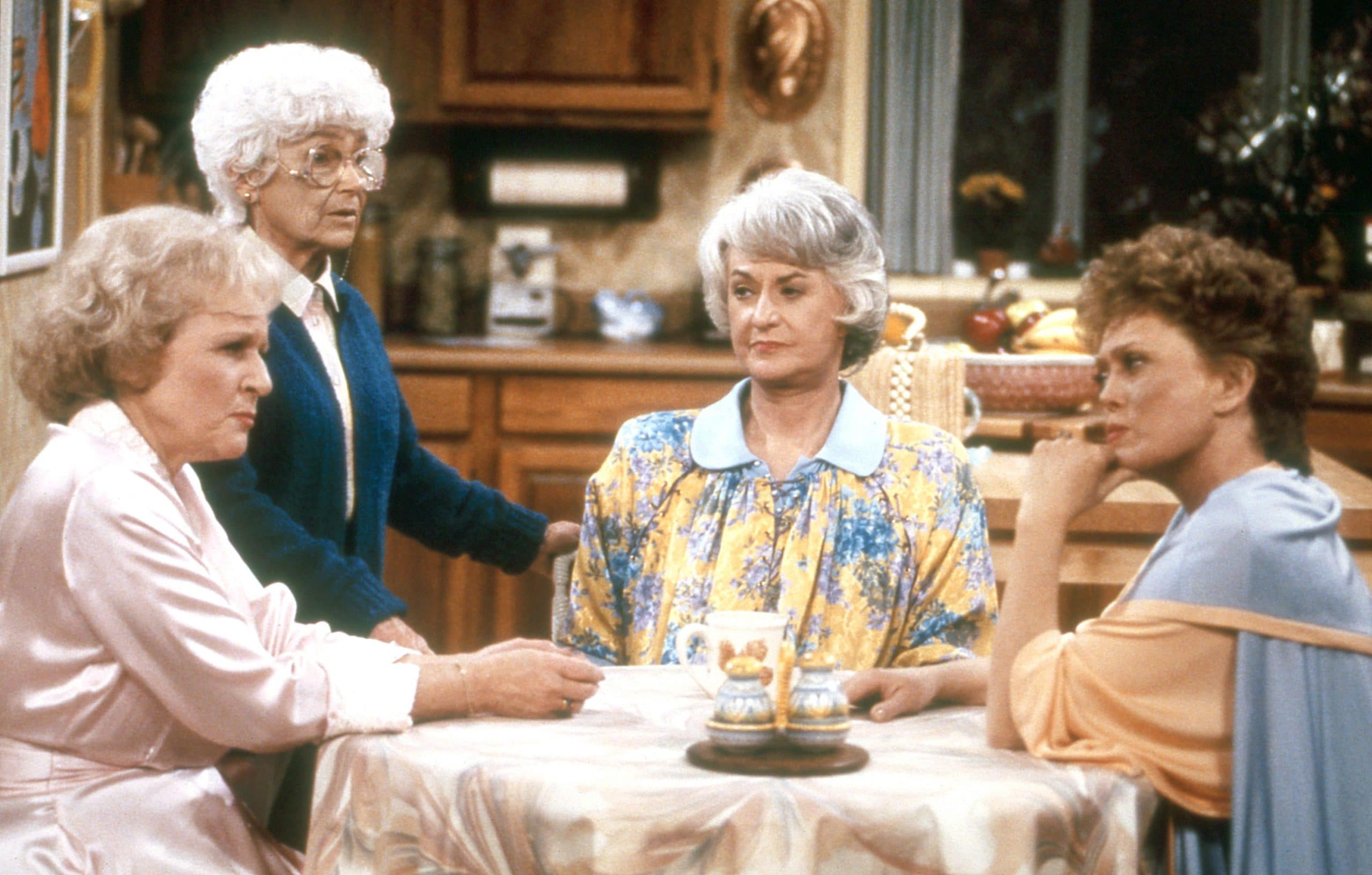 Blanche, Dorothy, Sophia, and Rose, playing off of each other's antics and causing as much trouble as they resolve. So…why are there only ever three chairs at their kitchen table? It wasn't oversight, it was more about logistics. Because of the set layout and camera placement, producers wanted to avoid cramming all four women together. Ya can't have one actress with her back to the camera.
So it was always three, and Bea was usually in the middle because of her height and because showrunners found her hilarious expressions even better crammed in the middle of some debate!
Priceless Props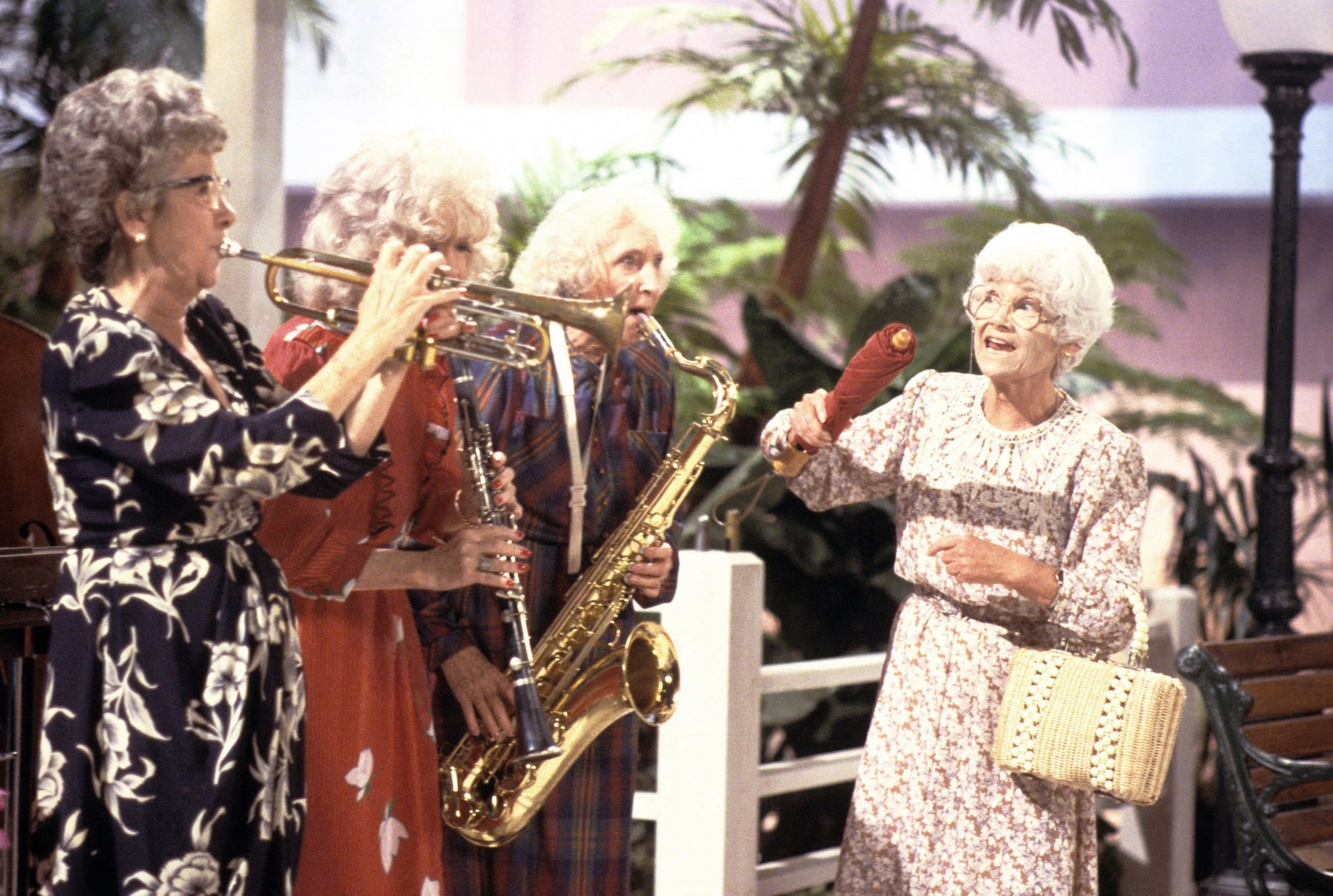 All Golden Girls fans will recall Sophia's iconic straw and wicker purse. Which was entirely Estelle Getty's brainchild. She bought it herself in Los Angeles' Fairfax District so she had a prop when she auditioned. Getty was insistent that Sophia carry her purse because, as she saw it, older women were forced to get rid of stuff as they lost complete control of their lives, so Sophia's purse was a symbol of still carrying on.
If you wanted to try out some of those crazy earrings Dorothy always had, but you don't have pierced ears, worry not! Neither did Bea! Golden Girls designer Judy Evans kept up a steady supply of amazing clip-ons that Arthur really enjoyed wearing…but she didn't love the ear pain after a long days' rehearsal.
Reservoir Funds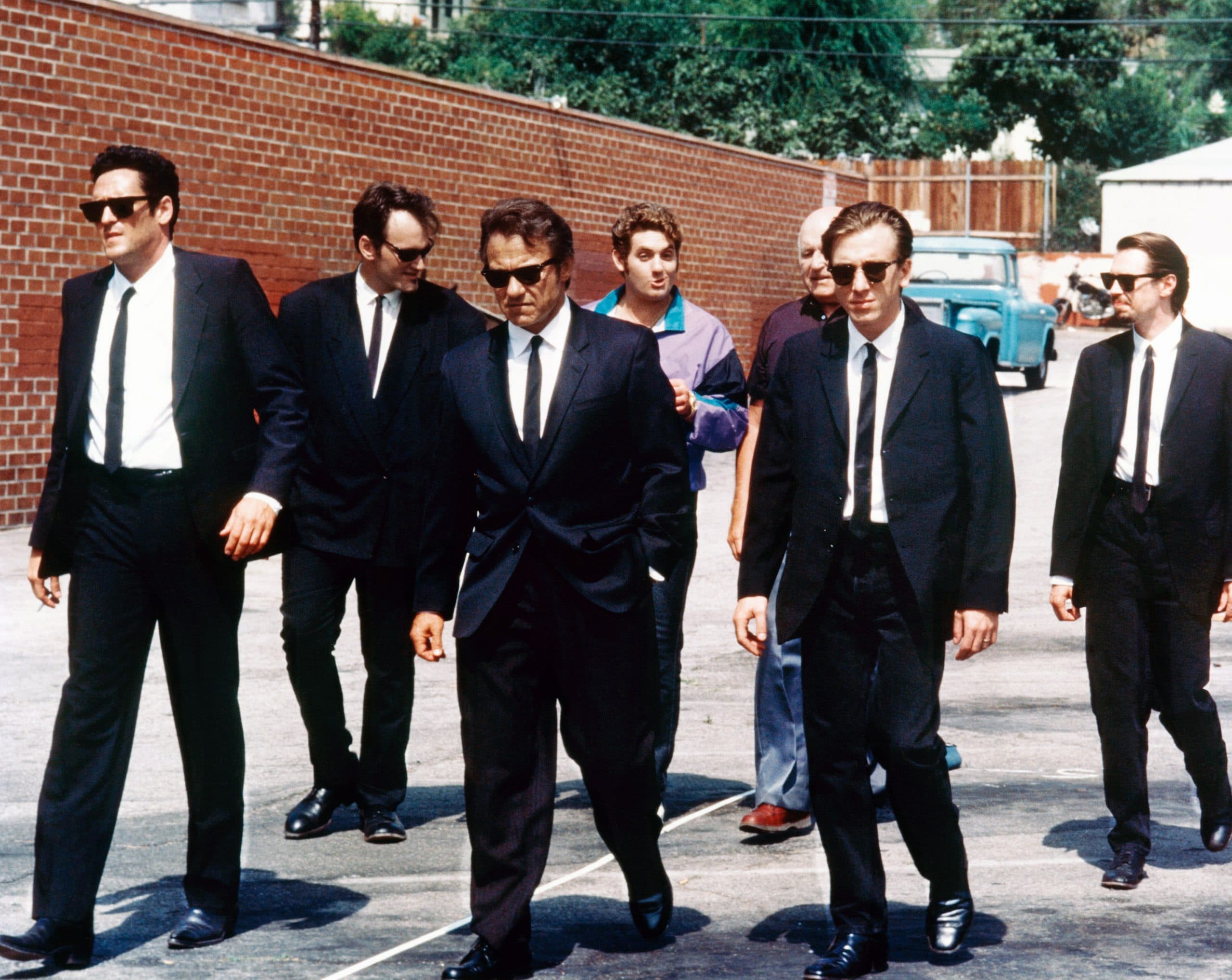 As far as Quentin Tarantino films go, Reservoir Dogs had it all: violence, profanity, gore… did I mention violence? It's certainly a cult classic, and probably my personal favorite of Tarantino's wild rides. But why am I talking about it? The year was 1988 and Tarantino was cast as an Elvis impersonator for the episode "Sophia's Wedding." The episode became a two-parter, and Tarantino was paid residuals for BOTH. Such a great episode it's even part of the Best of Golden Girls marathon.
And the connection? Tarantino was paid $650 per episode – and over three years, he netted more than three thousand dollars, which Quentin has stated kept him financed through pre-production of Reservoir Dogs. Thank you for being an income for wildly theatrical crime dramas!
Art imitates life
Golden Girls handled a lot of serious topics with grace. They explored misconceptions surrounding HIV, brought on gay and lesbian characters, empowered women as they aged. The episode "Sick and Tired" had its roots in some harsh reality, specifically for show creator Susan Harris' own real struggle with chronic fatigue syndrome. The episode highlighted Dorothy's struggle to find a doctor that would take her symptoms seriously.
Golden Girls still dug its roots deep into the real world and even built a store there. In 2017, a friend of McClanahan's opened a cafe in New York City called Rue La Rue. The owner inherited a lot of memorabilia when McClanahan passed away and used it to decorate the inside. It has since closed but was a trip back in time for sure. 
Enough is Enough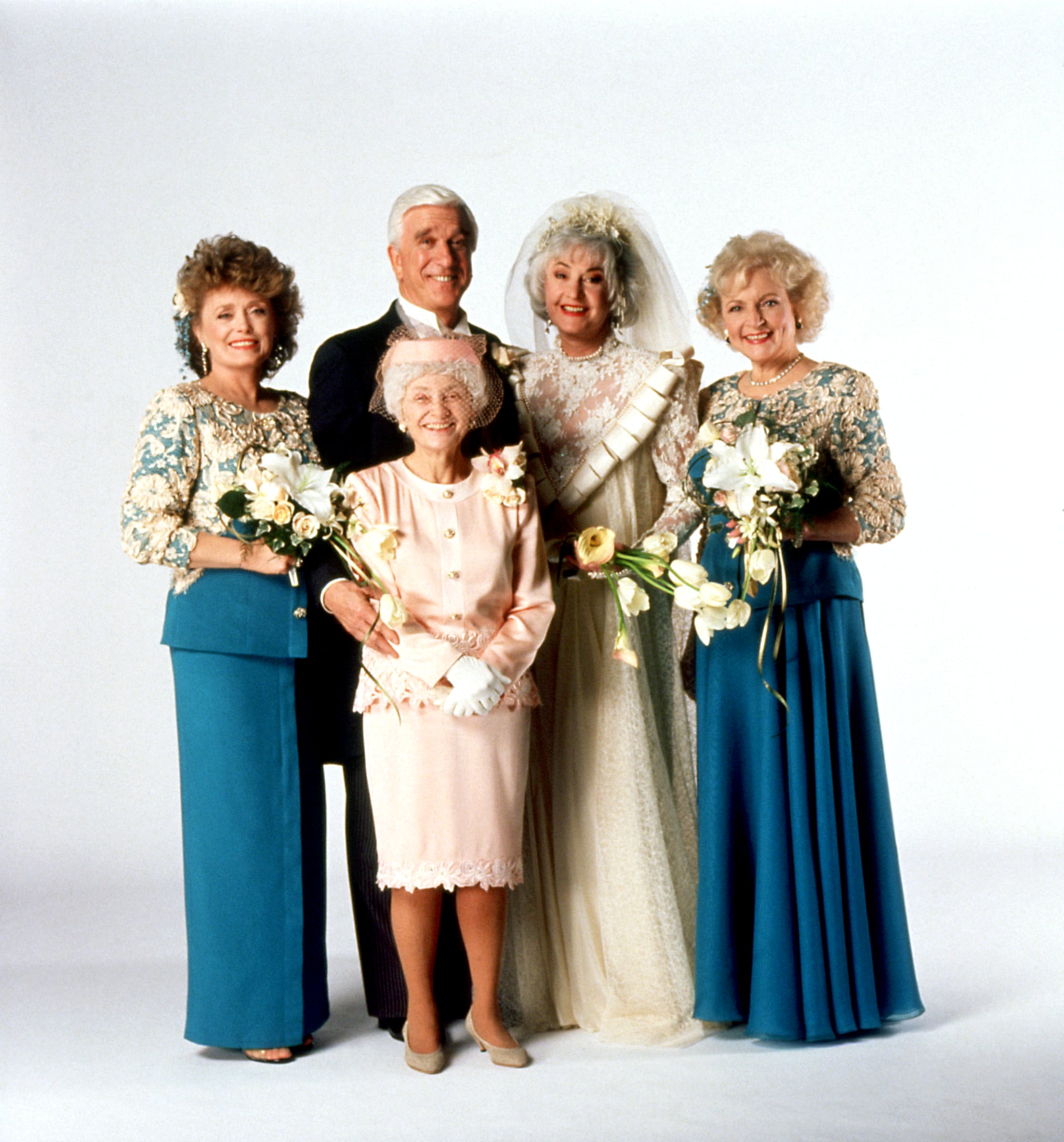 There's something about watching a television program along with millions of other people. Live, in one highly anticipated viewing experience. And the 1992 Golden Girls finale, "One Flew Out of the Cuckoo's Nest," was one of those rare moments. It drew in 27.2 million viewers and stands as the 16th most-watched TV finale of all time.
So, why did it end? Well, by season 7, Bea Arthur made it no secret she was ready to move on. On top of that, she believed the quality of the show was taking a dip, and she did not want to trickle off the air, hoping to end on a high note. And it certainly did. Along with 177 episodes of fun, friendship, and laughter.
The Golden Girls showed us that getting older isn't so scary. I mean, look at the antics of these four aging women – I mean I want to hang out with them and have a slice of cheesecake. Truly a wonderfully scripted, beautifully acted series. So, let's discuss it. What's an outrageous episode of The Golden Girls that you recall? Did you have a favorite character? Get in those comments and share some memories of this fantastic show, we wanna hear from all of you.