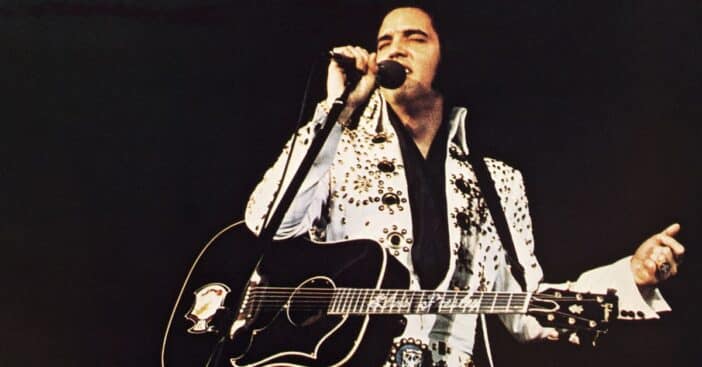 His shimmering suits dazzled, his swinging hips scandalized. Elvis Presley was a strong personality destined for the spotlight and pop culture immortality, still imitated and recited to this day for his music that married R&B with country, mixed with gospel and pop. His use of these styles put them front and center for white audiences that might have overlooked the genres in those decades of segregation. For this, Presley is considered an irrevocable part of the music genres and helping race relations.
Presley himself cited giants like Nat King Cole and Chuck Berry as major influences and throughout his life and work, he expressed reverence for African American musical traditions. But some feel he essentially grabbed the successful musical stylings of people whose work would not be so readily promoted and leveraged success from himself with it. So, what is Elvis Presley's place in this complicated evolution and enjoyment of music?
Elvis Presley credited African American artists for his successful work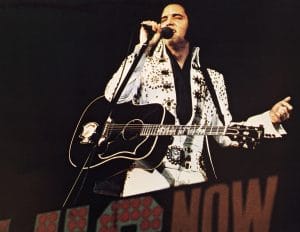 Growing up in '50s meant Presley lived in a world that was still segregated, but with enough access for him to listen at jukeboxes and witness the thriving blues scene within Memphis. Even when his work was derived from white artists, such as white gospel singers, took their own inspiration from African American spiritual music. Presley considered Sister Rosetta Tharpe one of his favorite singers of all time. He reportedly did not shy away from mentioning his idols by name or attributing his work to theirs before him. Presley was even quoted saying, "The colored folks been singing it and playing it just like I'm doin' now, man, for more years than I know. They played it like that in their shanties and in their juke joints and nobody paid it no mind 'til I goosed it up. I got it from them. Down in Tupelo, Mississippi, I used to hear old Arthur Crudup bang his box the way I do now and I said if I ever got to a place I could feel all old Arthur felt, I'd be a music man like nobody ever saw."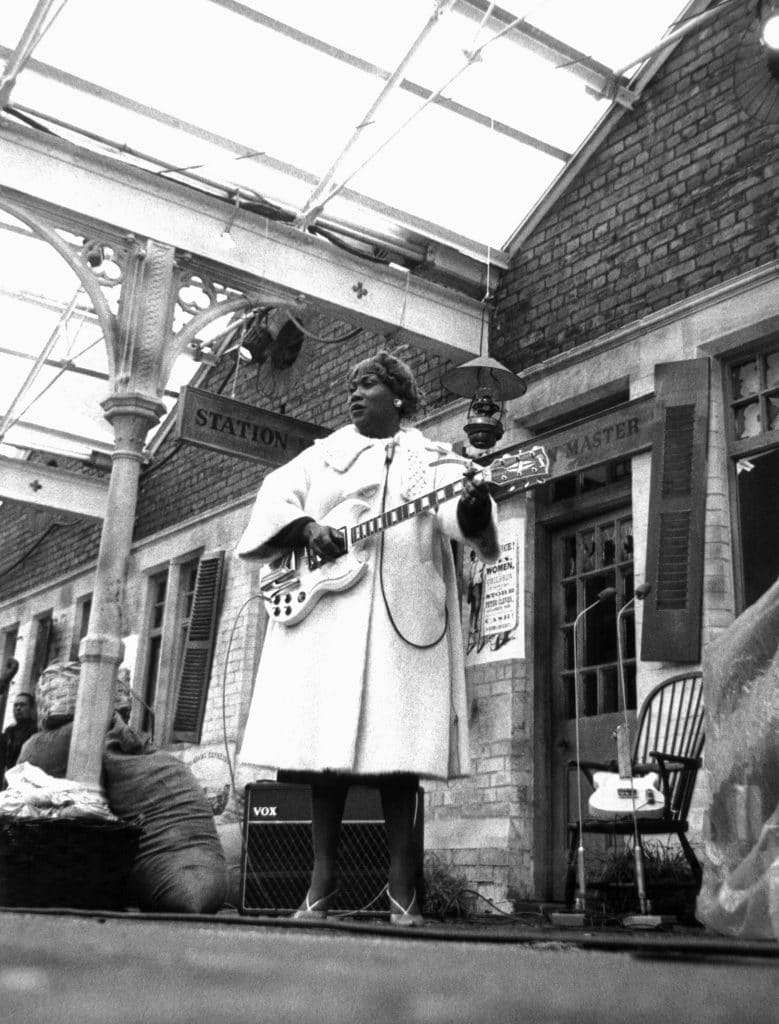 Presley's music came to be defined by rhythm and blues and spirituality. So, styles did not remain segregated by race, and Presley did seem to give credit where credit was due to those who cultivated these genres in the first place, genres that would be essential to the development of rock and roll decades later. There are times when Presley also did not allow segregation to continue between people. Presley invited R&B singer, songwriter, and pianist Ivory Joe Hunter to the palatial Graceland and the two sang songs together, including "I Almost Lost My Mind." Hunter later said that Presley "showed me every courtesy, and I think he's one of the greatest."
A full picture of Elvis Presley, art, and race relations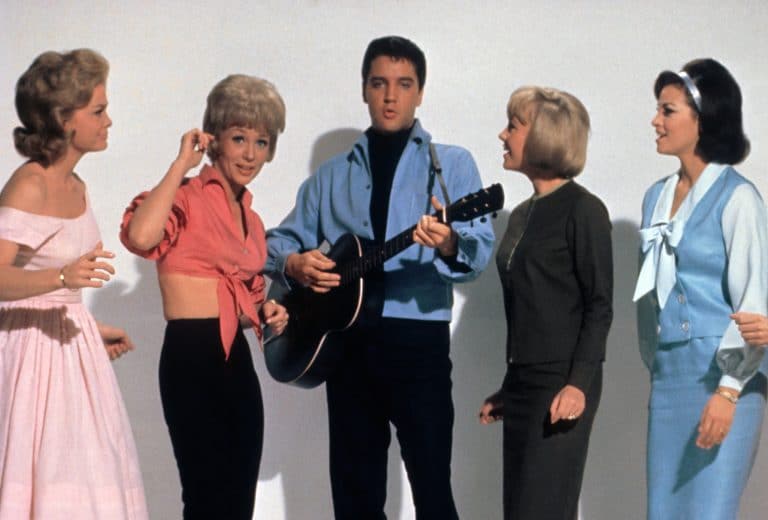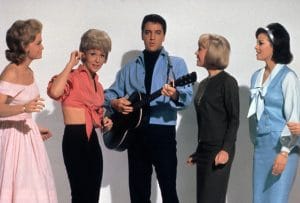 Known today for pulsing rhythms, bobbing heads of long hair, a gripping backbeat, and probably a powerful guitar solo, rock and roll has a history steeped in R&B, gospel, and boogie-woogie. If music had a family tree, rock would be a direct descendant of that. But it is Presley who is stylized as the King of Rock and Roll, without a nod to Sister Rosetta Tharpe who deeply influenced the King. There is some grievances voiced to credit Presley as an inventor when his work was rooted in work that existed before him. Though, as Little Richard said in 2001, "There wasn't nobody playing it at the time but black people — myself, Fats Domino, Chuck Berry. White kids started paying more attention to this music, white girls were going over to this music, they needed somebody to come in there — like Elvis." He definitely put an unprecedented spotlight on the music when segregation could have had entire demographics ignoring these great tunes. That's not even to say Presley utilized African American music and dance moves without scandal. Just as hateful people might critique the moves of a Black artist, Presley's gyrating hips inspired plenty of condemnation and dismay at the time, though the reasons for disapproval had different motivations. But it's also said that Presley, who was friends with B. B. King, also helped the artist land gigs when he became a household name.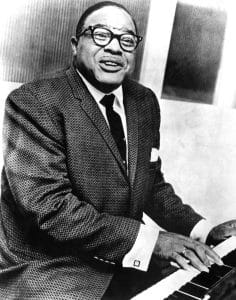 There have been accusations against his character that contradict Hunter's accounts of Presley. For one thing, Quincy Jones once called Presley a racist. Additionally, popular tale is that Presley once said "The only thing Negroes can do for me is buy my records and shine my shoes," though Snopes has declared this false. Sun Records producer Sam Phillips suggests other demographics might have taken their cues from the integrated microcosm Presley created, saying, "The lack of prejudice on the part of Elvis Presley had to be one of the biggest things that happened to us." Baz Luhrmann, the brain behind the recent Elvis biopic, has stated, "I can't overstate enough: You can't tell the story of Elvis Presley without telling the story of Black American rhythm and blues, Pentecostal gospel."
So, discussing race relations, music history, and proper crediting, Elvis Presley is an interesting, complex case. Someone so sensationalized such as him attracts all sorts of stories in favor of and against painting him in a favorable light. He was important in knocking down barriers and granting further exposure to genres of music developed by African Americans that might have been dismissed decades ago, but it is important to not let "spotlighting" become synonymous with "creating," and remember music history in full.