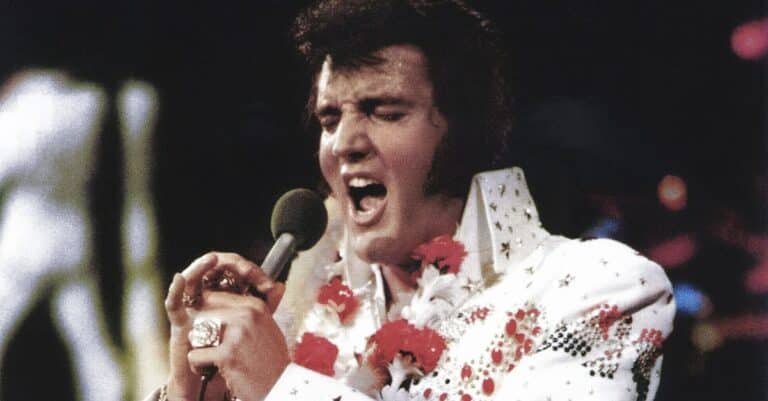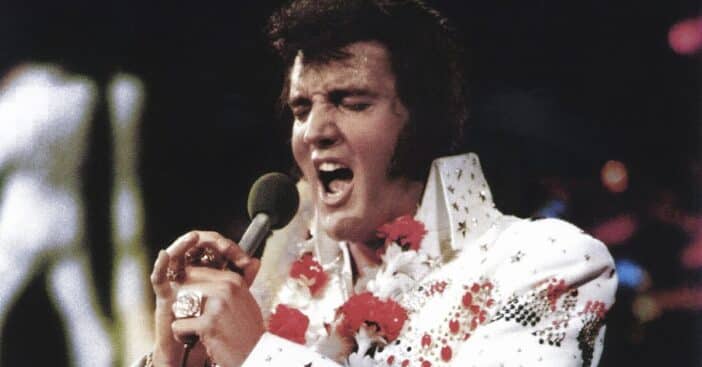 In one fateful performance, Elvis Presley made TV history, along with inspiring a new wave of fashion trends, thanks in no small part to his characteristic white jumpsuit. The event in question was his 1973 concert "Aloha from Hawaii," based in Honolulu, and broadcast to the entire country.
That means that 1.5 billion people were watching when Presley performed. Just as importantly, that was over a billion people who saw his unique attire: a white jumpsuit with bell-bottom pants, emblazoned with gold, red, and blue studs and an eagle. Everything about his ostentatious presentation blew the lid open on the quiet, formal fashion of that era.
Elvis Presley defied multiple norms with his white jumpsuit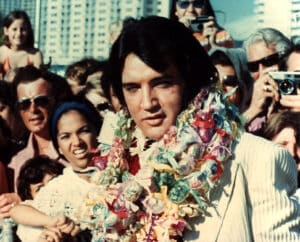 Across time, fashion and music remain cultural barometers across societies. They can be responses to new values, in support of or defiance against political moves, or ways for anyone to express themselves. Zoey Gotto, author of Elvis: From Zoot Suits to Jumpsuits, outlines some of what fashion looked like in the '70s. She outlined, "The style template at that time was teaming loose, sack suits from Brooks Brothers with button-down Oxford shirts, crisp club ties, cuffed pants and penny loafers." In short, "heritage and respectability" inspired outfits that were a bit more subdued than what the '80s would bring.
Enter Elvis Presley, stage right, whose outfits were designed to catch attention and hold it for a long time. The shoulders even made him look bigger. As for the colors, trim, and glitz and glam, Gotto reveals, "[His wardrobe] was seen as highly effeminate and suspicious by conservative society, although his fans lapped it up."
Reaching a wide audience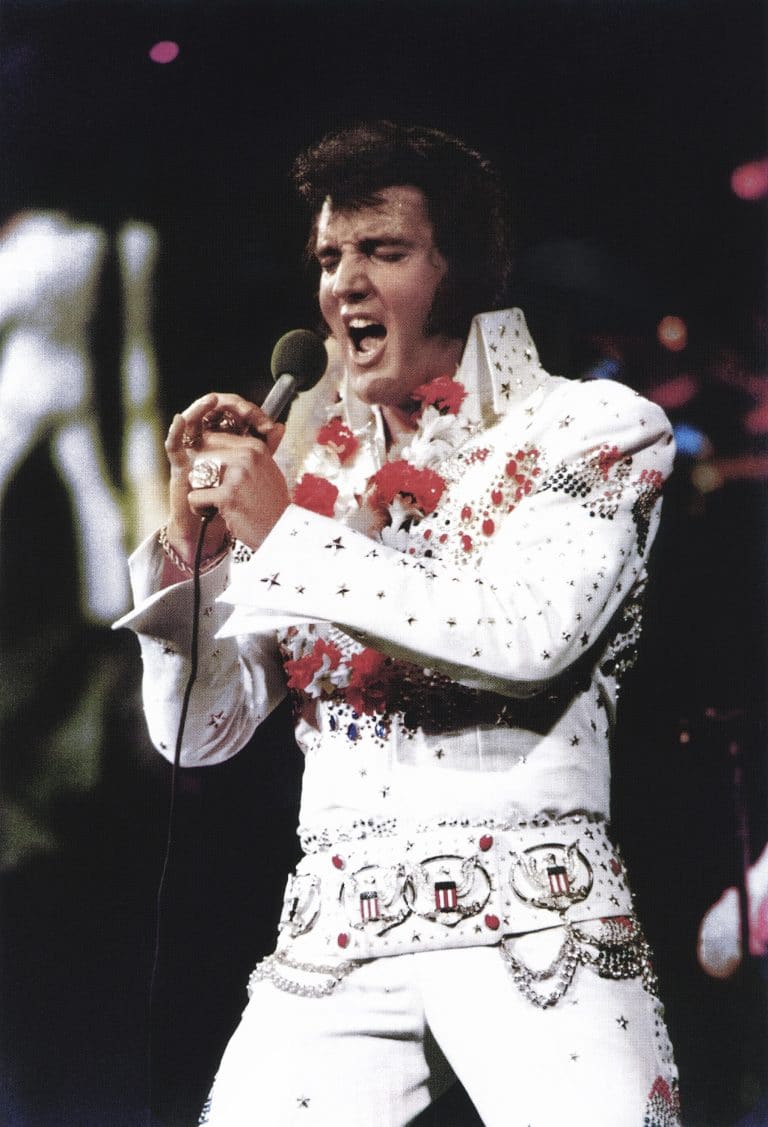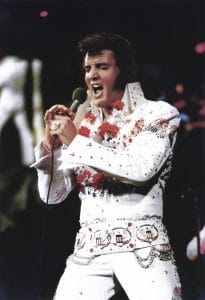 Presley and his jumpsuits, swagger, hair, and spangles reached prominence at just the right time to appeal to Americans who wanted a shakeup of things. Called the Peacock Revolution, the movement saw the usual, almost cookie-cutter attire turn into something to be experimented with. Presley, with a jumpsuit starring a glittering peacock on a white background, gave this trend a national platform. He also made TV history along the way, as his '73 performance was the first satellite concert for any solo artist. There is plenty of footage for admirers and impersonators to learn his style.
Just as Presley helped uplift a new fashion trend for people excited by this fashionable rebellion, so too was the movement perfect for Presley; the British Invasion made his prominence falter, but there was no way of missing such a spangled, gyrating performer when he got all his clothing and makeup on, with sharp angles and bold contrasts. The outfit itself did not even have to be a loud color; in fact, it was best if it was not. He chose white for a reason. A lot of Presley's tunes took directly from established African American musical practices, and that recreation extends to fashion as well. Blues musicians wore white while the supporting vocalists wore muted colors; this trick let the artists tell the viewer's eye where to look. Presley saw this and used that same technique. Then, a nation saw Presley and let their own wardrobes break out of that tailored mold, develop flared bottoms and wide shoulders, sparkling sleeves and splashes of unpredictable color.