Today, recording the diversity of the food items we eat has become extremely easy with various networking apps and food blogs. A few decades down the line, a whole new generation of people will look at them and pass judgement and opinions on the kind of food that is popular and most liked today. So, why not take a leap back in time and do the same for the 50s, 60s and 70s food items? Beware – some of them are super weird!
1950s
Monterey Souffle Salad
Fast Frosted? But isn't a souffle supposed to be baked? This eye-of-a-dragon looking salad has lemon gelatin, tuna, mayonnaise and vegetables. Definitely a frightening combination!
Souper Sandwiches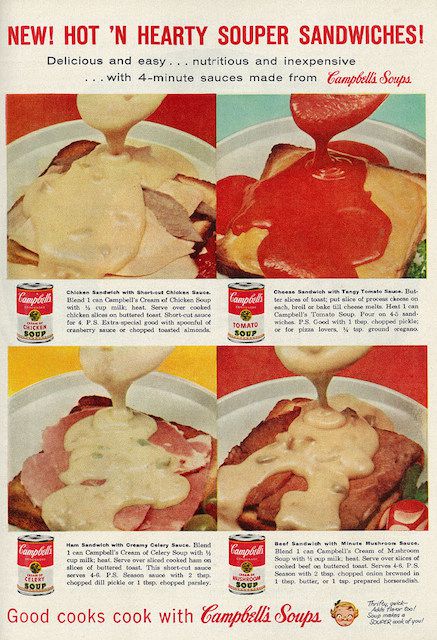 Anyone up for a soggy sandwich drowning in soup? They are supposedly "delicious and EASY." Of course, tearing apart the sandwich and then dousing it in soup is such a difficult task.
1960s
Peppermint Popcorn Tree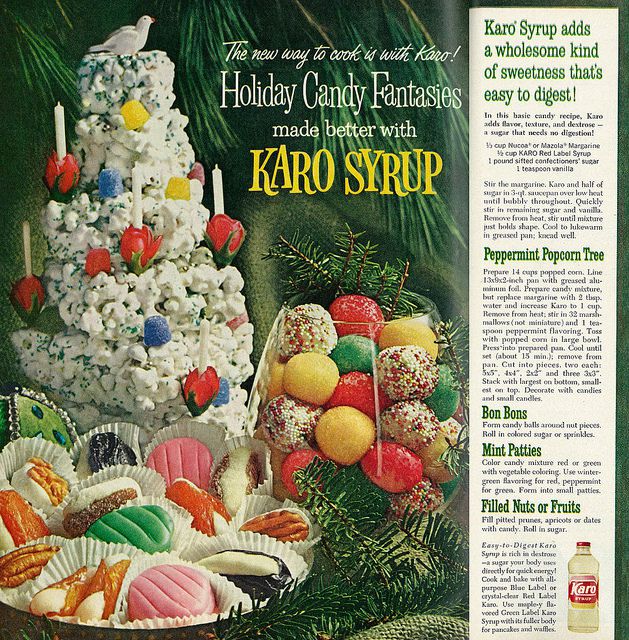 This advertisement actually makes sugar sound very healthy with "sugar your body uses directly for quick energy!" But hey, we must at least credit them for an effort at making the Holiday candy fantasies come alive with Karo syrup!
Mazola Corn Oil Patio Partners
All I can think of while looking at this picture is, "what happens when one of the drumsticks that holds up the bowl of cole slaw with jellied cranberry sauce and mayo, is lifted?"
Glace Fish Mold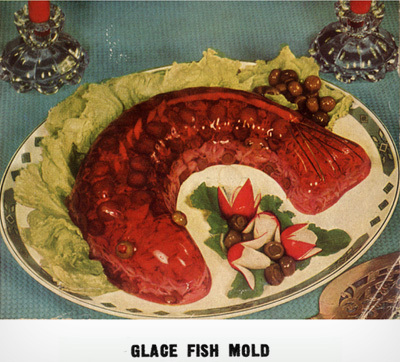 The poor Jell-Oed fish is actually freakishly smiling! And what's up with those olive eyes? They seem to look right at you, and with nothing but hatred.
Perfection Salad
Guess, people back then were real fans of Jell-O. Although, this one does not really seem all that outlandish. At least, it doesn't stare right back at you! But it's definitely a whole weird mixture of apple juice, lemon juice, vinegar, carrots, celery, cabbage, green pepper, and pimentos.