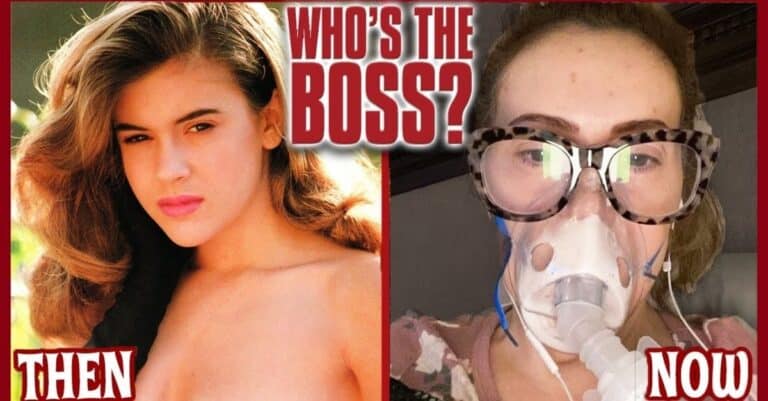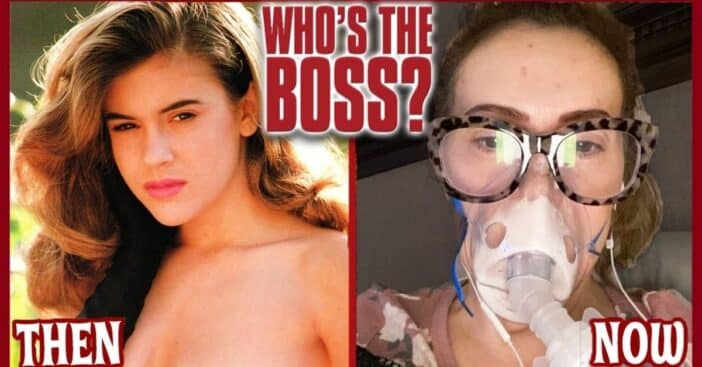 Who's the Boss? A question asked by an innocent, pre-internet, ode to the classic family sitcoms of earlier TV generations. Following Tony Micelli, a former professional baseball player who relocates to Fairfield, Connecticut, for a new career as a live-in housekeeper. the show truly expands on what it means to start a "Brand New Life." After being nominated for more than 40 awards, including ten Primetime Emmys, as well as consistently ranking in the top 10 of final primetime ratings of its time, it's no secret why the show and cast of Who's the Boss is still beloved to this day. It's a comedy that wonderfully explores dramatic scenes and topics as well. Tony's ode to his father is touching and powerful. It was a peak '80s series even against steep competition, premiering the same night as The Cosby Show, and ending the same as Growing Pains and MacGyver. A holy assembly of sitcoms.
It's time to head back to Connecticut to check out the cast of Who's the Boss? and see what they're up to today. Which series regular still enjoys watching old reruns of the show? What '90s sitcom basically duplicated this formula for even more success? Those answers and more await. Now, let's go check out Tony's brand new life around the bend.
Tony Danza (Tony Micelli)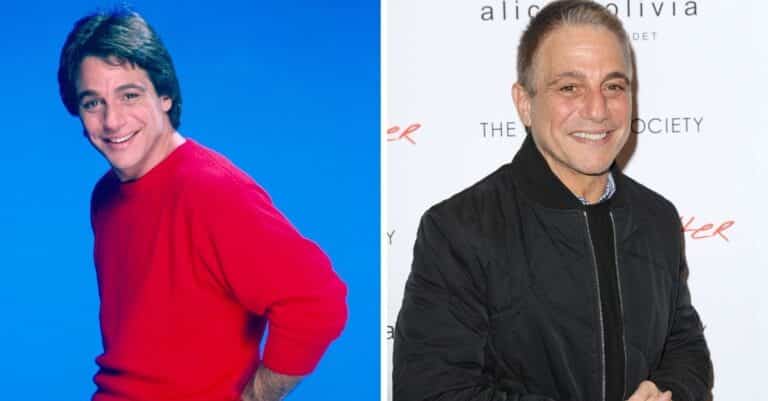 Tony Micelli is a New York jock through and through, who decides to relocate to Connecticut, leaving the bustling Big Apple where his young daughter receives an occasional black eye. And he decides to take a comfortable job with picket fences working as a live-in housekeeper, known also as Mr. Goodmop. Fans enjoyed watching this hunk of an ex-ball player handle the merging of two families for an impressive eight seasons.
Tony Danza began acting in 1978, rising to stardom with over 100 episodes of the acclaimed James Brooks-created Taxi, so Danza quickly got accustomed to the frantic life of television acting. However, before mentioning his success in acting, it's worth noting his roots: boxing. "The Brooklyn Brawler" grew up in Long Island and received a wrestling scholarship to the University of Dubuque in Iowa. He began professional boxing in 1975, first as a joke egged on by his friends. Quickly, "Dangerous Tony" fighting as a middleweight, became a crowd favorite for his walk-in slugging style and compiled a 9-3 record with nine KOs, seven in the first round. Which is indeed quite dangerous.
During a gym workout one day, he was spotted for his role on Taxi, but Tony didn't give up his title dreams right away and was a dual-threat, boxing and acting for two years before concentrating on his lines a bit more. By the time the '80s were properly underway, he exited the ring and focused on acting. Fresh from working in the taxi profession, he was entering Who's the Boss? just a year later. Danza's Tony Micelli was ranked as the #23 Alltime Greatest TV Dad in TV Guide's 2004 Listing.
Then in 1994 we got the angelic baseball flick with a young Joseph Gordon Levitt, Angels in the Outfield. Also starring Christopher Llyod and Danny Glover, it's a standout example of having a truly great cast. Then, in 1997, we had a brief Tony Danza Show, titled that, and then Family Law in 2002 which would enjoy a bit more success. In 2013, Danza reunited with Joseph Gordon Levitt, in Don Jon.
Today Danza is 71 years old, and still going strong. Fans last saw him in a 2022 episode of Blue Bloods prominently featuring Tom Selleck, but if youre hungry for more Danza check out his cookbook that he and his son Marc co-authored called Don't Fill Up on the Antipasto: Tony Danza's Father-Son Cookbook.
Katherine Helmond (Mona Robinson)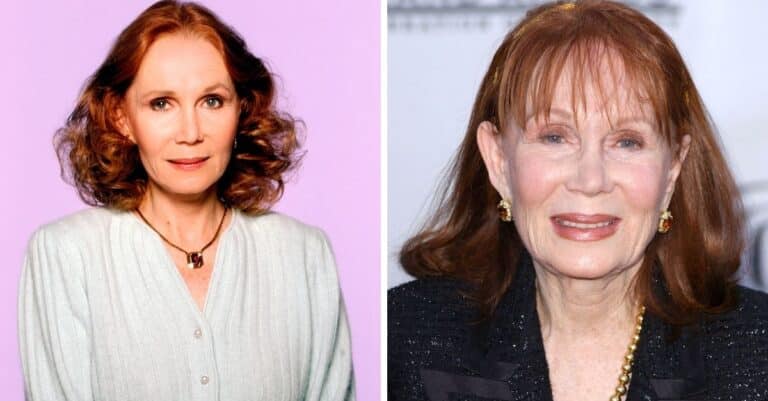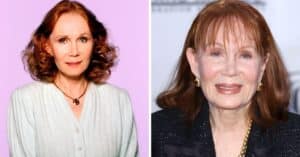 Mona Robinson is Angela's man-crazy mother, who eventually moves into an apartment over the garage and delivered some of the best one-liners I've ever heard in a sitcom.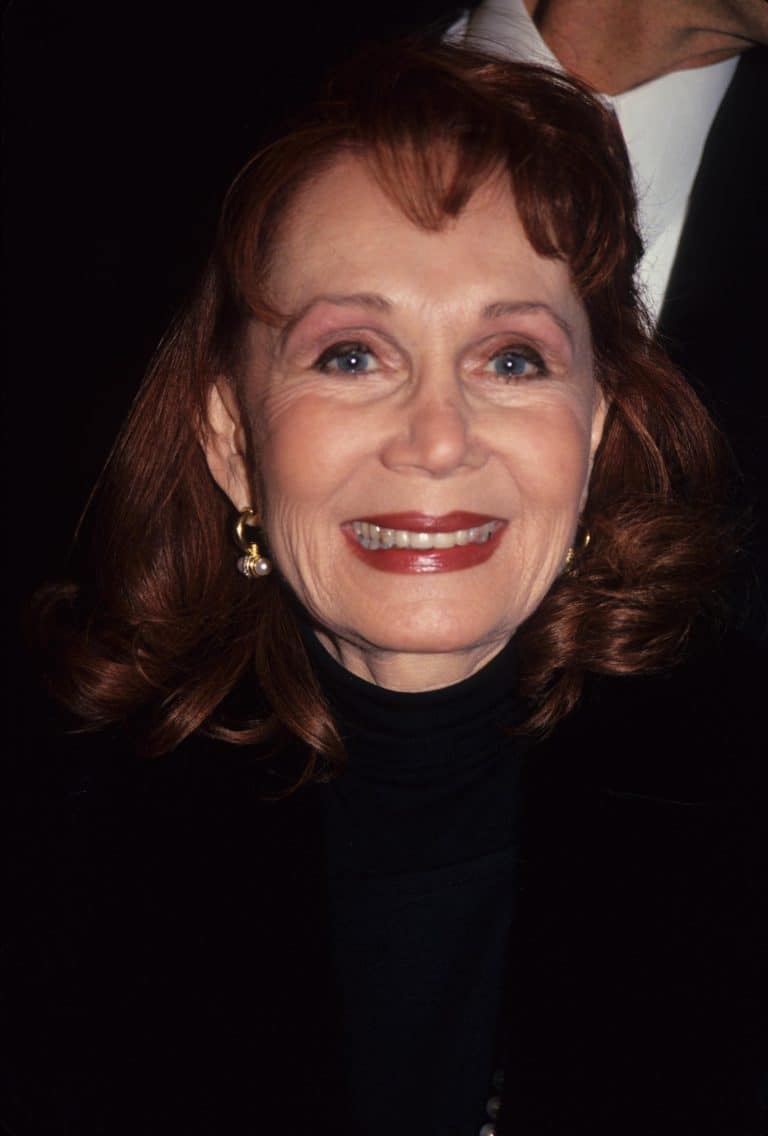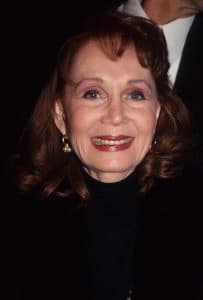 Katherine Helmond began acting in Hollywood in 1962 with one episode of season two of Car 54, Where Are You? But her career didn't really begin rolling until 1971, beginning with a small role in the star-studded comedy The Hospital.
She graced many hit shows throughout the '70s, including two episodes of Mannix in 1974 followed by a two-parter of The Bionic Woman, playing Dr. Harkens in 1977. But the following year she was cast for her first regular series role, the ditzy matriarch Jessica Tate on the popular soap-operish… Soap. Confused? You won't be.
She followed that successful Connecticut-based series with another, Who's the Boss? Helmond stands out as this quick-witted vixen mother. She enjoyed ample success on TV, continuing with Coach in the '90s, and Everybody Loves Raymond in the 2000s. She also found time for a movie here and there, highlighted by 1976's Hitchcock-directed Family Plot, 1985's Terry Gilliam directed Brazil, and 1987's Garry Marshall-led Overboard. Terrific films with terrific directors.
Katherine was married twice yet had no children. She turned to Buddhism in later years while living between her home in Los Angeles, New York, and London. But sadly, this charming actress passed away in 2019 from complications of Alzheimer's. She was 89 years old.
Judith Light (Angela Robinson Bower)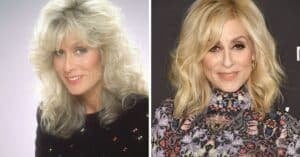 Angela Bower is a divorced advertising executive, playing the role perfectly as more conservative and uptight, especially compared to Tony's warm demeanor as a loving father figure.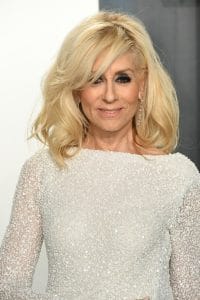 Judith Light stepped into the limelight in 1977 and her breakout role came the same year in the soap opera One Life to Live, earning her two consecutive Daytime Emmys for Lead Actress. When her soap arc ended in '83, she began her love affair with television movies, highlighted by the 1989 biographical drama The Ryan White Story.
The 2000s brought more TV success, playing Judge Elizabeth Donnelly on Law and Order SVU, starring Mariska Hargitay, as well as being part of the popular comedy, Ugly Betty. Her most recent role is part of the HBO series Julia about Julia Child, and today she is 73 years old and still rolling in success.
Aside from acting, Judith is heavily involved in advocating for the LGBTQ+ community and those with HIV and AIDs. Judith remains very close with Tony Danza and has been married to Robert Desiderio since 1989, meeting on the set of One Life to Live.
Alyssa Milano (Samantha Micelli)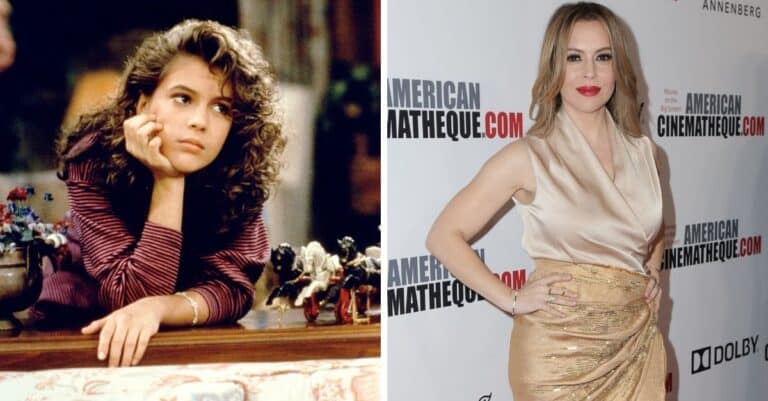 Samantha is the daughter of Tony MIcelli, playing the part of the gutsy New York teenager.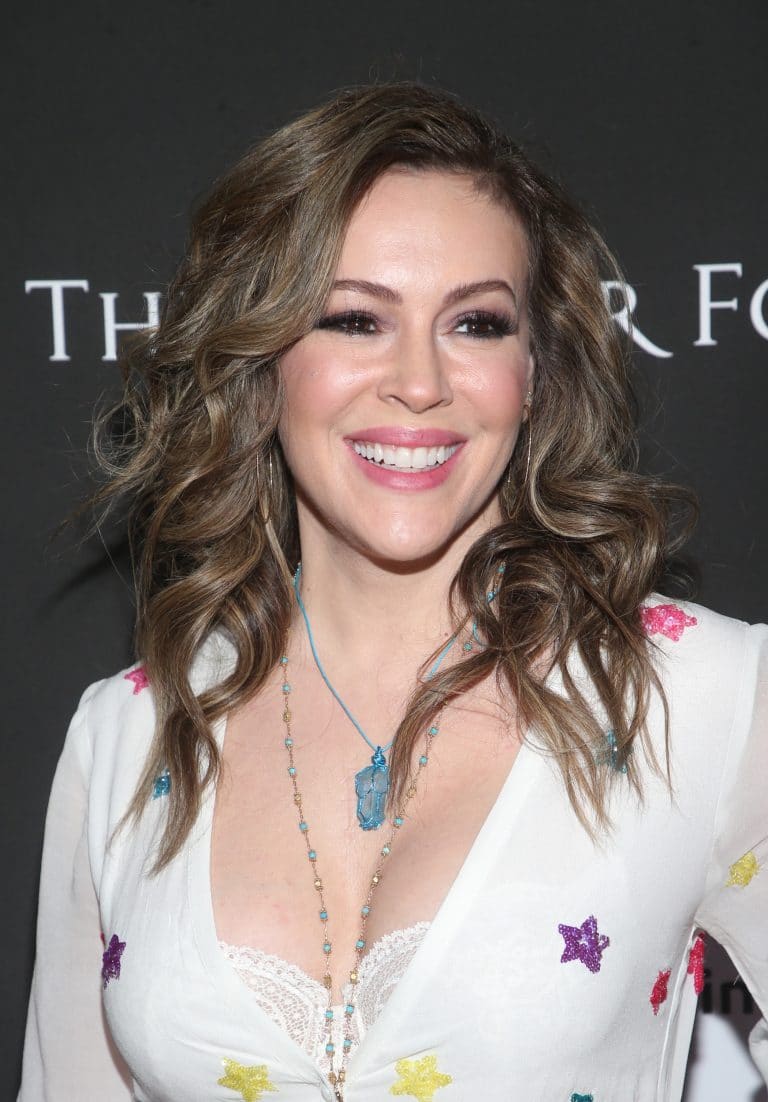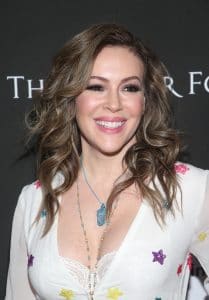 Alyssa Milano began acting in 1984, breaking into the industry with a killer of a film as Jenny Matrix in Commando. Then Who's the Boss? was life-changing, giving Milano a role she competitively beat out 1500 girls who auditioned to play Samantha Micelli. The price of winning the job? The Milano family had to uproot their lives and move 3,000 miles to Hollywood. Through the years, Milano has held a number of memorable roles , from Jennifer Mancini in Melrose Place to Phoebe Halliwell in Charmed, created by the one and only Aaron Spelling, also responsible for Charlie's Angels, The Love Boat, and many more.
She wasn't just acting on a top 10 series at the time; she also broke into music, releasing her first album called Look in My Heart in 1989 at just 16. She had to deal some controversy though. In 1998 she was Awarded $230,000 in a default judgment against a web designer who allegedly posted nude photos of her.
Milano has done just about it all, from commercials to appearing in music videos, and even launching her own line of team apparel for female baseball fans. On top of all of that, she's still acting at 49. Fans last saw her in 2022's Brazen as well as the Netflix show Insatiable. She enjoys playing piano and flute and is just a princess – literally. Disney used her image to partially create Ariel for 1989's The Little Mermaid.
Danny Pintauro (Jonathan Bower)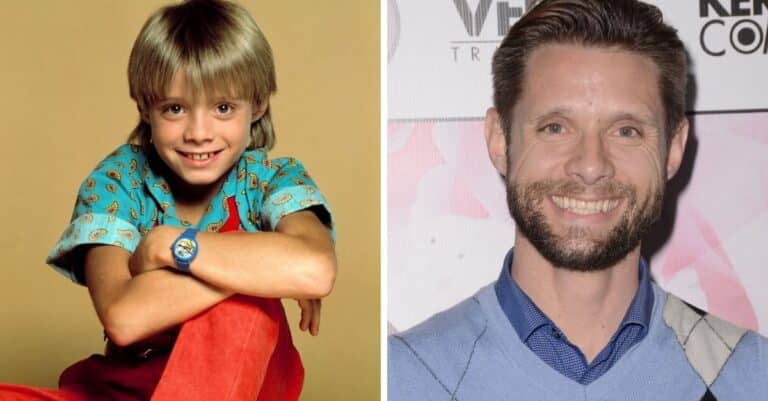 Jonathan Bower is the son of Angela, a happy-go-lucky little boy who fills the "annoying little brother" role of his new older sister.
Danny Pinatauro got his start in 1983, appearing in the horror film Cujo, from the mind of Stephen King himself. He also appeared in a couple of episodes of As the World Turns before heading into his breakout role as Jonathan Bower. However, once the show ended, he was less frequently cast and made a transition over to stage acting. He later became a contestant on a special episode of The Weakest Link in 2001 centered around child stars. Later on, he ventured from Hollywood completely and worked as a Tupperware sales representative and a restaurant manager in Las Vegas.
Pinatauro has been married to Wil Tabares since 2014. The former child star also revealed in 2015 that he was HIV positive. Despite his health condition, he's still dabbling in acting, like a future TV movie titled A Country Christmas Harmony. Today he's 46 years old, and when he's looking to revisit those glory days, he'll pop on an episode of Who's the Boss? He says it's like looking through an old yearbook. What a storied, hysterical, wonderful eight-season long year book.
Who's the Boss? was such a successful show, that a '90s program basically copied the exact formula, Anyone who has watched this show and Fran Drescher's The Nanny might notice some strong similarities. It's possible this one isn't done either, as in August of 2020, plans to revive the series were announced, but nothing has come of the excitement yet.
Who was your favorite from the cast of Who's the Boss? What was an episode that you remember being really solid?