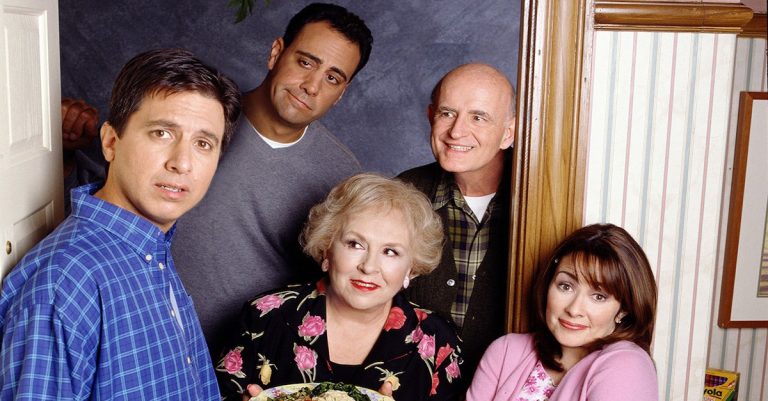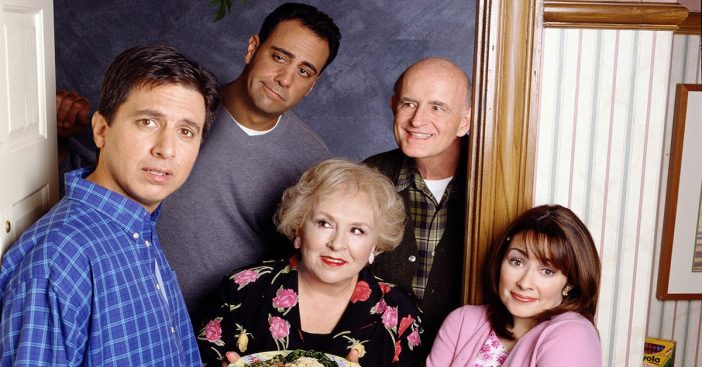 UPDATED 3/9/2023
Catch a rerun or two of Everybody Loves Raymond and you'll instantly be reminded that the show has one of the best ensembles ever put together for a TV sitcom. Starting at the top with Ray Romano, whose life initially served as the inspiration for his stand-up routine and then — with the guidance of series co-creator Phil Rosenthal — this 1996 to 2005 series. But he's far from the only one with such comic talent.
Patricia Heaton plays his wife, Debra, who loves him, but is constantly tormented by his overbearing family who have zero problems dropping by whenever they feel like (though Debra is seldom at a loss for words in response). Which leads, of course, to that family: Doris Roberts as his mother, Marie, who has an opinion on everything and strikes fear in everyone around her; Peter Boyle as her husband, Frank, whose picture should be in the dictionary next to the word cantankerous; and Brad Garrett as Raymond's brother, Robert — extremely tall, insecure and threatened by anything Raymond has in life, and who also happens to be a cop.
Enjoy the following look back at all of them, then and now. Let's check in and see what they've been up to!
Ray Romano (Ray Barone)
Phil Rosenthal may be credited as the creator of Everybody Loves Raymond, but there's no denying that much of it starts with real-life comedian Ray Romano, whose stand-up act based on his own interactions with his family served as fodder for the series. He was born Raymond Albert Romano on December 21, 1957, in New York City. He actually studied accounting while briefly attending Queens College in Flushing, New York, but that simply didn't add up (sorry).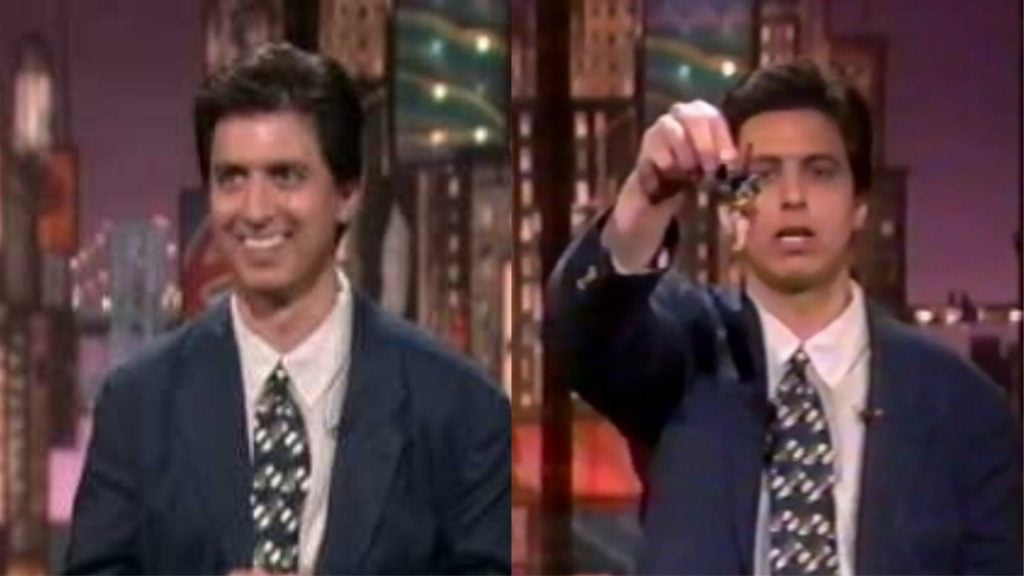 Experience from his early years includes competing in the 1989 Johnnie Walker Comedy Search, which saw him shooting a short that aired on The Comedy Channel. He created a stand-up routine that he brought to different clubs, competed In the stand-up comedy category of the television series Star Search, had a recurring voice role on the animated show Dr. Katz, Professional Therapist, was originally cast on the sitcom NewsRadio, but was ultimately let go, and then did his routine on Late Show with David Letterman. CBS took note of the latter and it wasn't long before the elements of Everybody Loves Raymond came together.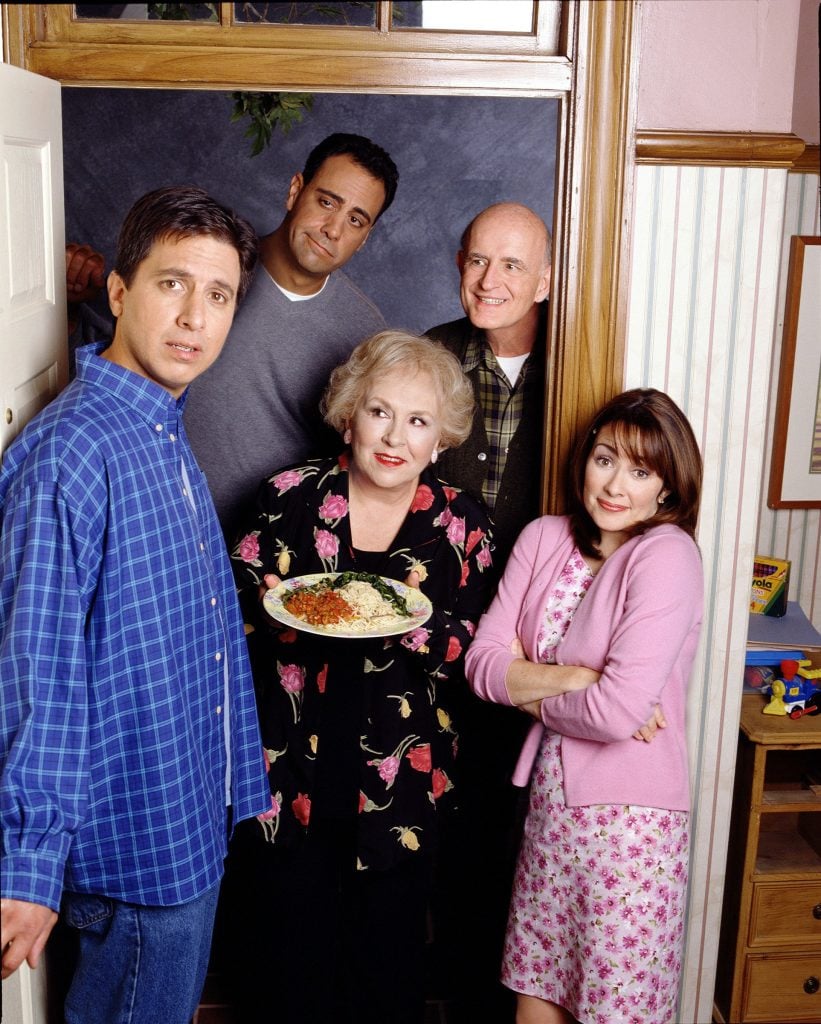 This was a time when America really seemed to be embracing the idea of stand-up comedians at the center of sitcoms, like Tim Allen (Home Improvement), Roseanne Barr (Roseanne), Brett Butler (Grace Under Fire) and Jerry Seinfeld (Seinfeld). Needless to say, Ray fit right in and would ultimately be nominated for six Primetime Emmy Awards in the category of Outstanding Lead Actor in a Comedy Series, taking home the gold in 2002. In 1998, he opened the White House Correspondents' Association dinner.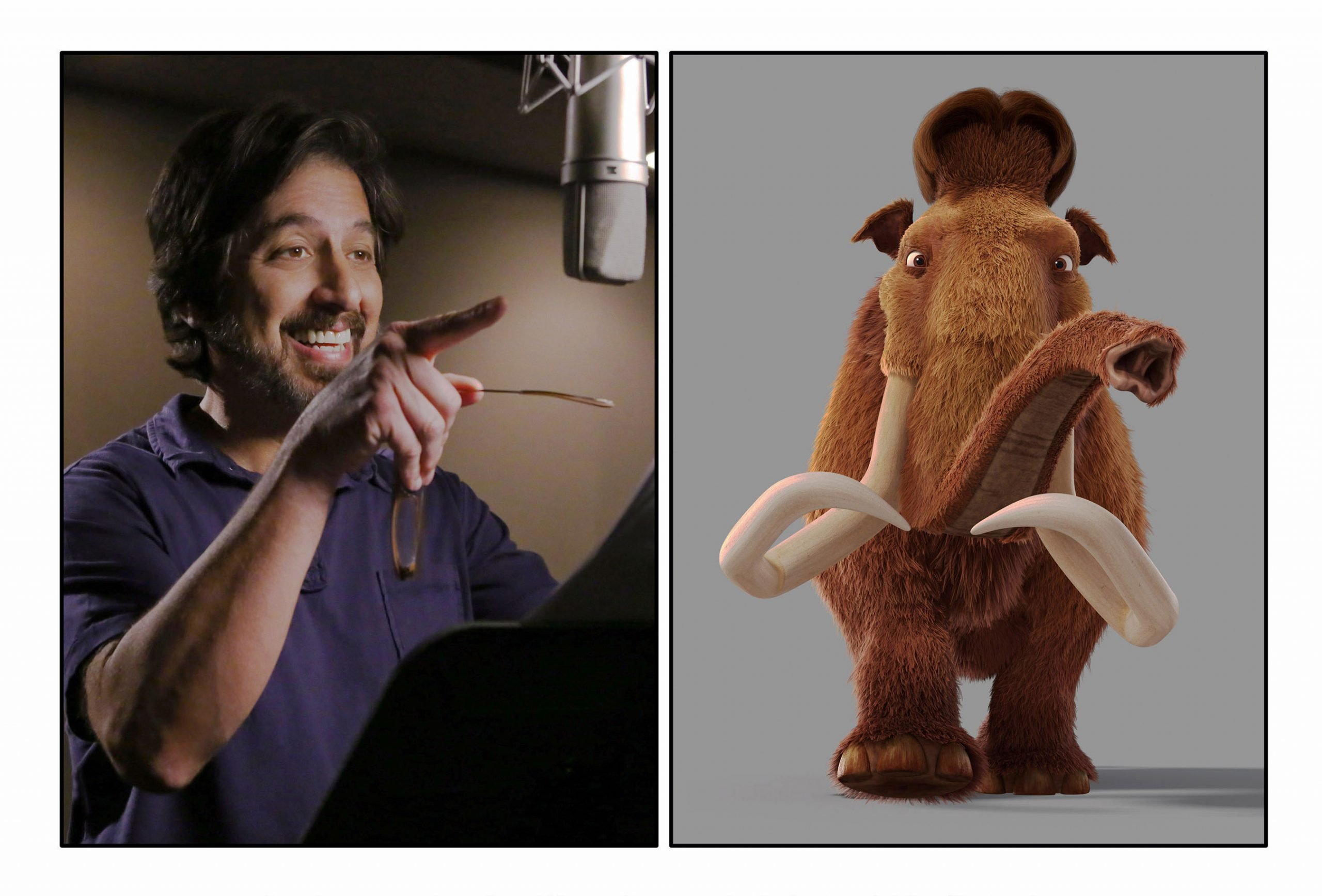 During and after his years on Everybody Loves Raymond, Ray voiced the character of wooly mammoth Manny in a total of five Ice Age feature films, a pair of TV specials and three video games; as well as Eulogy (2004), Rob the Mob (2014), The Big Sick (2017), Bad Education and Martin Scorsese's The Irishman (both 2019).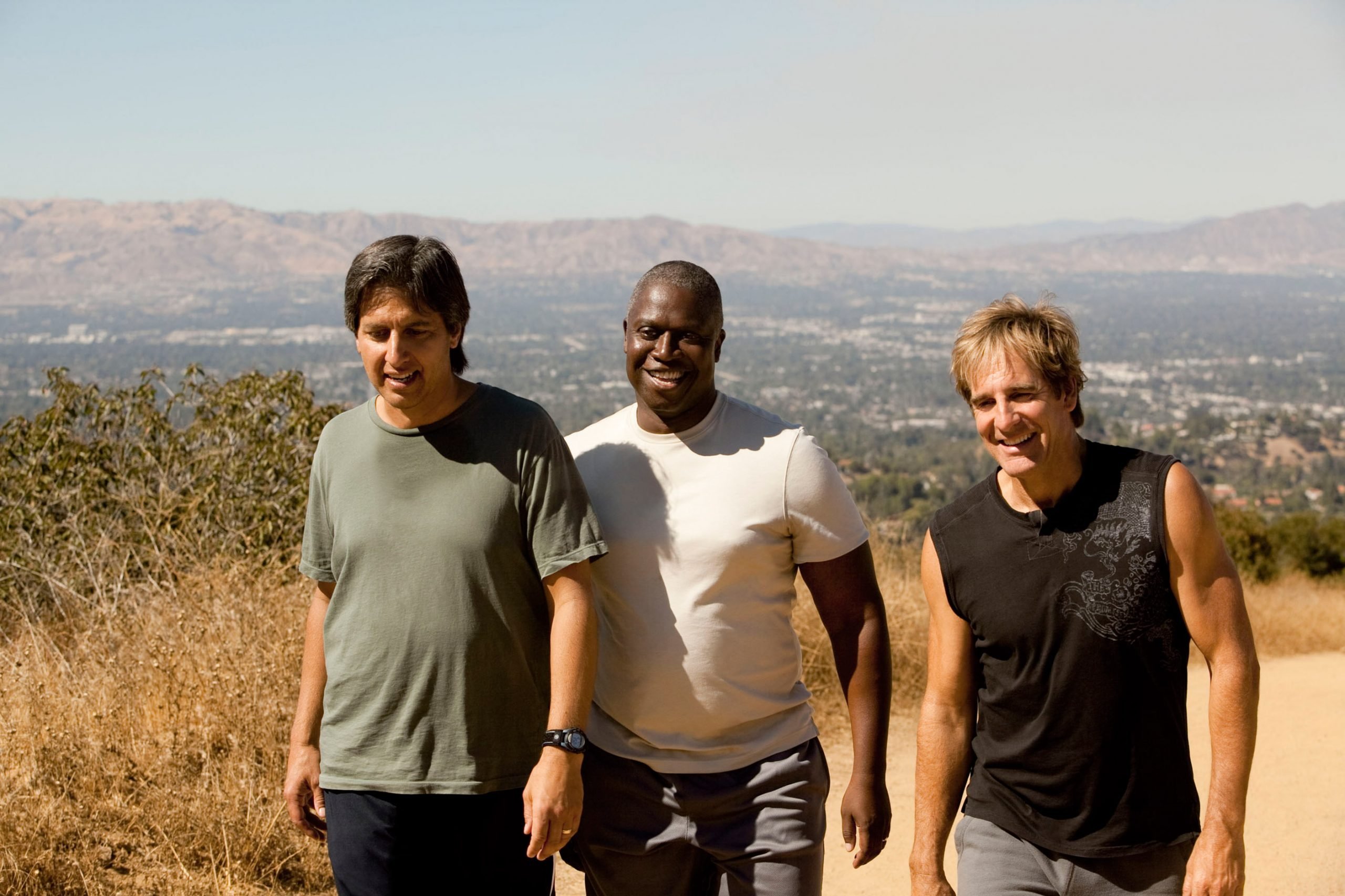 On television, he brought the character of Ray Barone to Cosby (1997), four episodes of The King of Queens between 1998 and 2005, The Nanny (reuniting with former classmate Fran Drescher) and Becker (1999). There were a number of guest appearances on different shows, and he created and was a star of Men of a Certain Age (2009 to 2011), playing opposite Andre Braugher and Scott Bakula; 44 episodes of Parenthood between 2012 and 2015; HBO's Vinyl (2016), Get Shorty (2017 to 2018), and the dark comedy Made for Love (2021 to 2022). In 2023 he stars in, writes and makes his directorial debut on the film Somewhere in Queens.
Ray has been married to wife Anna Scarpulia since 1987. Like Ray Barone, they have a daughter, Alexandra "Ally" Romano; and twin sons Gregory and Matthew, who were given the names Geoffrey and Michael on the show. Robert Barone is a composite of Ray's two brothers, Robert (a teacher) and Richard (a member of the NYPD). Ray is 65.
Patricia Heaton (Debra Barone)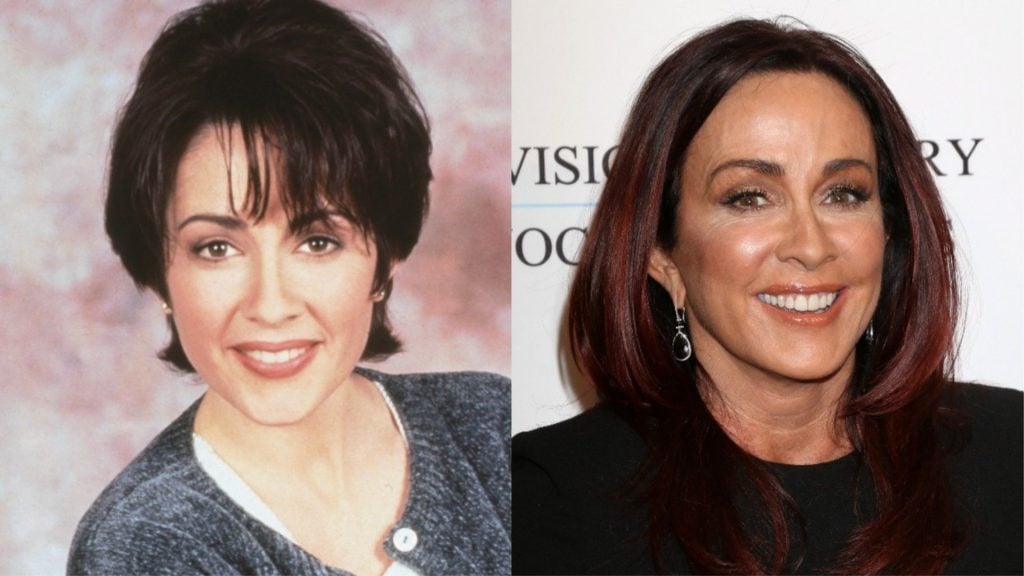 Patricia Helen Heaton was born March 4, 1958, in Bay Village, Ohio. She graduated from Ohio Wesleyan University with a bachelor of arts in drama. Moving to New York City in 1980, she began studying with drama teacher William Esper and, seven years later, made her Broadway debut in the chorus of Don't Get God Started. This led her and other students to create the off-Broadway acting troupe, Stage Three.
One of the group's productions was mounted in Los Angeles, which is where the casting director for the drama thirtysomething saw Patricia acting, resulting in her playing oncologist Dr. Silverman in six episodes of the show between 1989 and 1991. Some other guest-starring roles followed, as did a gig as series regular on Room for Two (1992 to 1993), which saw her playing opposite Linda Lavin.
Prior to Everybody Loves Raymond, she was a regular on the short-lived Someone Like Me (1994) and co-starred with Delta Burke in Women of the House (1995). There were also the films Memoirs of an Invisible Man (1992), Beethoven (1992), The New Age (1994), and Space Jam (1996).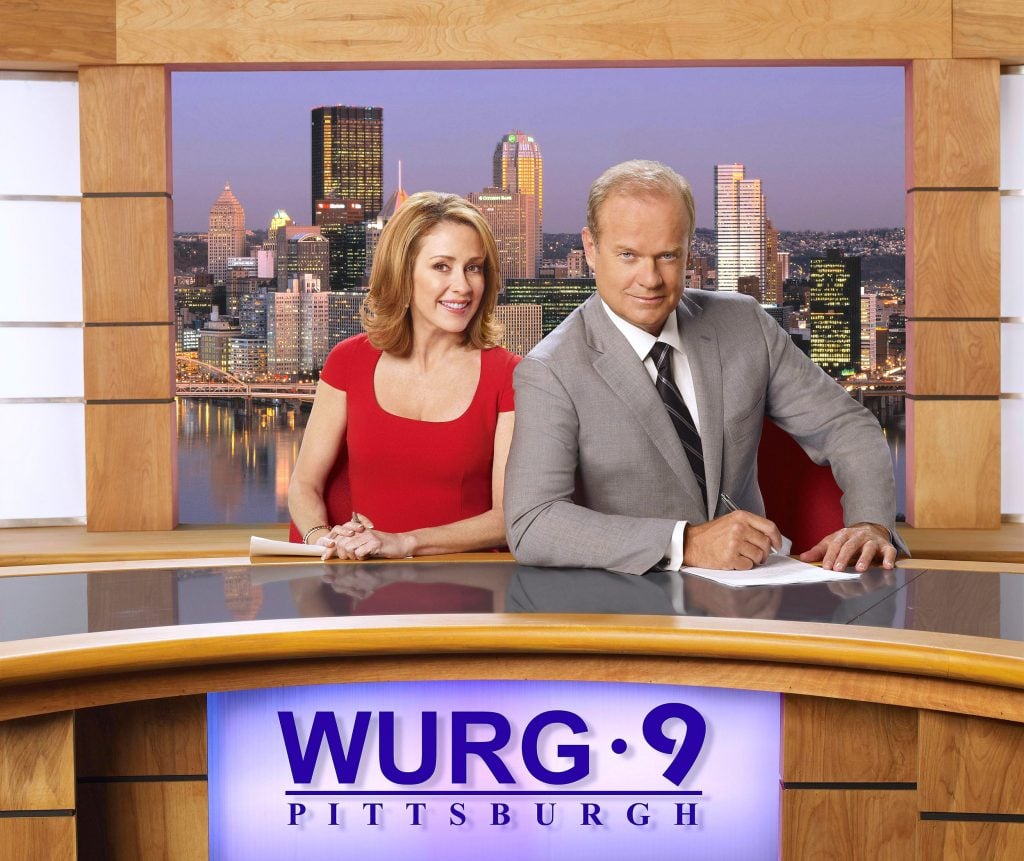 Over the years, Patricia has starred in a number of TV movies, the miniseries The Path to 9/11 (2006) and starred in the series Back to You (2007 to 2008) with Dr. Frasier Crane himself, Kelsey Grammer; as Frankie Heck in the long-running The Middle (2009 to 2018), the cooking show Patricia Heaton Parties (2015 to 2016) and, most recently, Carol's Second Act (2019 to 2020). On the big screen, she most recently appeared in The Unbreakable Boy.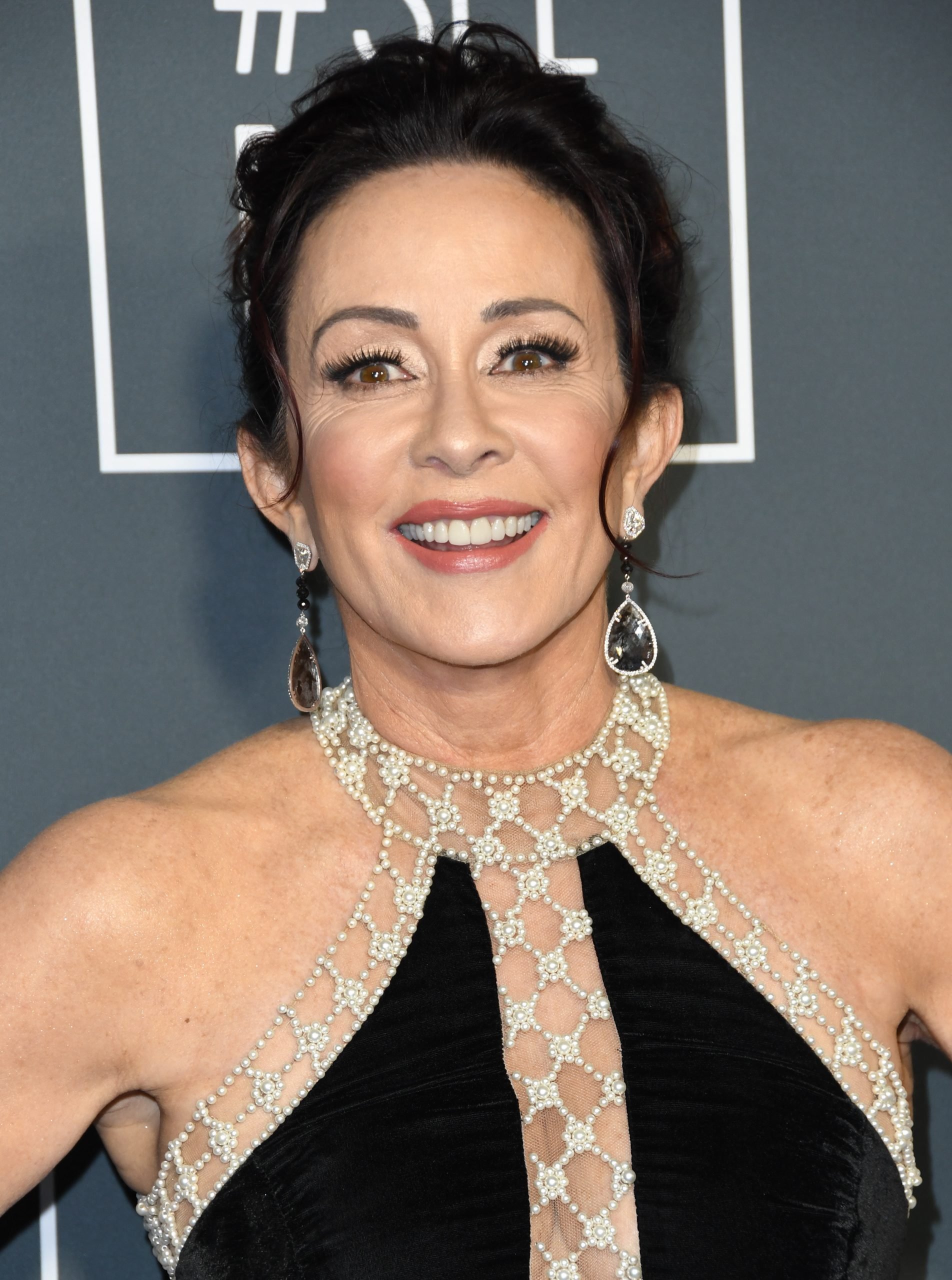 Winner of three Emmy Awards (two for Raymond, one for Patricia Heaton Parties), her first marriage was annulled by the Catholic Church and in 1990 she married English actor and director David Hunt, the two of them dividing their time between Los Angeles and England. She is the mother of four. Patricia is 65.
Brad Garrett (Robert Barone)
While it's true everybody loves Raymond, there are a lot of people who love Robert Barone, too. The man who plays him, actor Brad Garrett, was born Bradley Henry Gerstenfeld on April 4, 1960, in Woodlawn Hills, California. He only attended UCLA for two months before deciding to drop out and pursue a career in standup comedy. He began by playing comedy clubs in Hollywood and ended up being the first person to win $100,000 on Star Search. This in turn led to an appearance on The Tonight Show Starring Johnny Carson, which then turned into him becoming an opening act for performers like Liza Minnelli, Diana Ross, Frank Sinatra, the Beach Boys, and many others.
Expanding his horizons, he turned to acting and provided the voice of Hulk Hogan for the animated show Hulk Hogan's Rock 'n Wrestling before guest-starring on Roseanne, The Fresh Prince of Bel-Air, Lois & Clark: The New Adventures of Superman, and Mad About You. He starred in the short-lived 1995 series The Pursuit of Happiness and scored some notice for his role in the film Suicide Kings (1997).
Naturally, Everybody Loves Raymond launched him to a whole new kind of stardom, and his role as Robert nabbed him two Emmy Awards. After the show ended its run, he appeared in a variety of TV movies (including playing Jackie Gleason in 2002's Gleason) and has been a series regular on 'Til Death (2006 to 2010), How to Live with Your Parents (For the Rest of Your Life) (2013), The Crazy Ones (2013 to 2014), Fargo (2015), I'm Dying Up Here (2018), Single Parents (2018 to 2020) and three episodes of Penny Dreadful: City of Angels (2020). On top of all of that, he's voiced dozens of animated characters in feature films (including Eeyore in Christopher Robin), TV shows, and video games. In 2021 he created and executive produced the series Big Shot, and his next film, and in 2022 was seen in the films Cha Cha Real Smooth and Wildflower.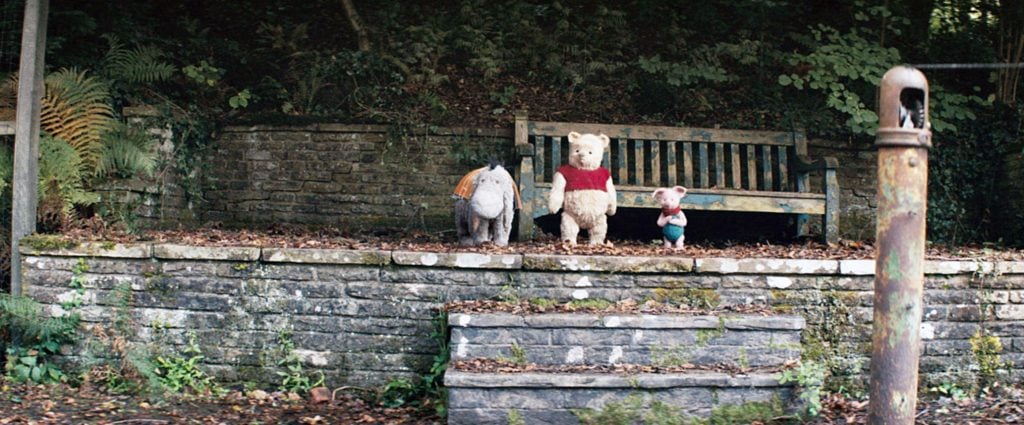 Brad was married to Jill Diven from 1999 until their divorce in 2007; they're parents to two children. He married IsaBeall Quella in 2021. Brad is 62.
Doris Roberts (Marie Barone)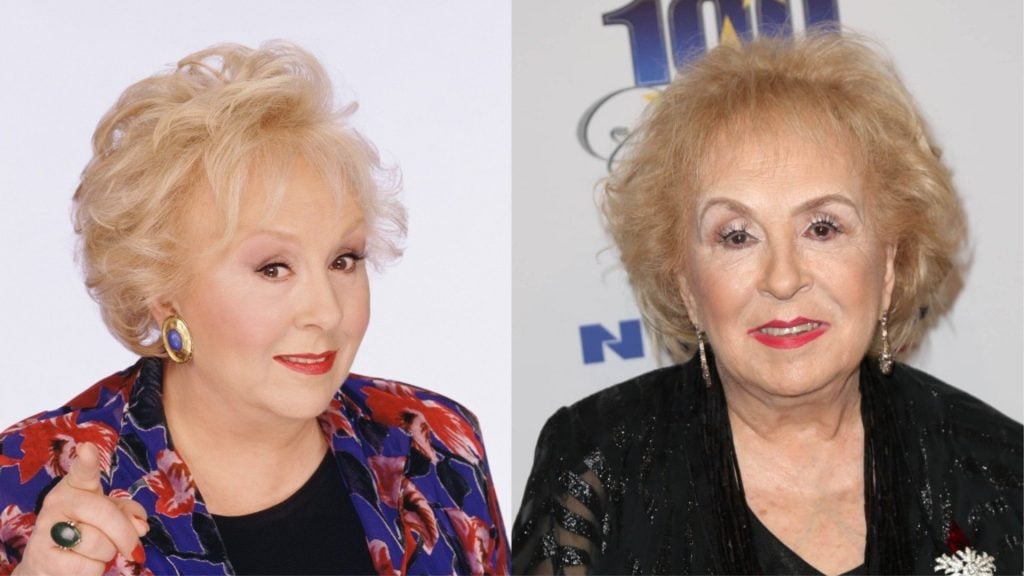 Although she had enjoyed a long successful career as an actress before Everybody Loves Raymond, it was her role as Marie Barone that would ensure Doris Roberts would live on as a part of TV history. Just a perfect blending of performer and character. She was born November 4, 1925, in St. Louis, Missouri, and began her career on a 1951 episode of the anthology television series Studio One. This was followed by episodes of Studio One in Hollywood, Suspense, and Look Up and Live.
She made her Broadway debut in 1955's The Time of Your Life, which would be followed over the years by The Desk Set (1955 to 1956), Marathon '33 (1963 to 1964), the closed-before-it-opened The Office (1966), Under the Weather (1966), The Natural Look (1967), Last of the Red Hot Lovers (1969 to 1971), The Secret Affairs of Mildred Wild (1972), Bad Habits (1974) and Cheaters (1978). The big screen beckoned in 1961 with Something Wild, and she would appear in nearly 50 movies between that and 2016's Job's Daughter.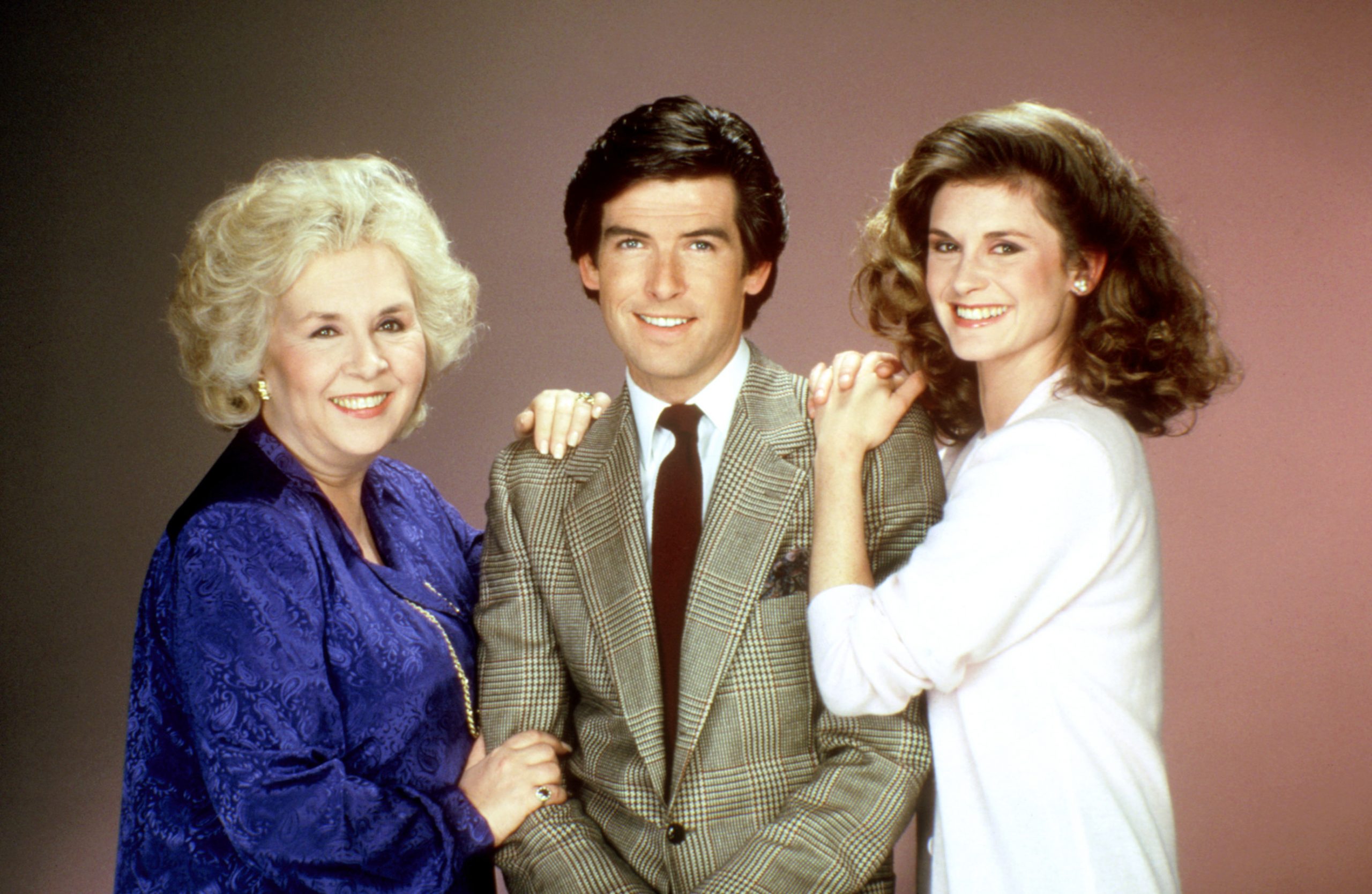 But it was really through television that Doris became best known, making dozens of guest appearances and starring in a variety of TV movies. She had recurring or starring roles on a number of series, including Norman Lear's Mary Hartman, Mary Hartman (three episodes in 1976), Barney Miller (four episodes between 1978 and 1980), Soap (four episodes in 1978), as Theresa Falco on Angie (1979 to 1980), Maggie (1981), as Mildred Krebs on the Pierce Brosnan series Remington Steele (1983 to 1987), The Boys (1993), six episodes of Dream On as Angie Pedalbee (1993 to 1995) and then, of course, Everybody Loves Raymond.
In an interview with the Television Academy Foundation, Doris related her approach to Marie Barone: "If you play her as written, she is a control freak. She's a pain in the neck — and I've raised the area of the anatomy above that — and a buttinski. I mean, she's so many things that are annoying, but I make you laugh. The smart thing that I've done as the character is making her a cross between Ray Romano's mother, who was an Italian American, and Phil Rosenthal's, who was a German Jew. Now, from my point of view, the German Jew is cerebral and the Italian American is visceral. So I've combined those two and that's why you laugh at me. If you didn't, if you found her to be too much, you wouldn't find her funny."
Needless to say, we did.
After the show came to an end in 2005, Doris continued moving from show to show and TV movie to TV movie. The point is, she continued to act, her last TV series being three episodes of Melissa & Joey (2013 to 2014) and her final TV movie 2016's Adam Astra Casting. In between, she reunited with Patricia Heaton in three episodes of The Middle.
Doris won an Emmy Award and a Screen Actors Guild award. An animal rights advocate, she also testified before congress regarding age discrimination in Hollywood. In 2003 she co-wrote a combination memoir and cookbook, Are You Hungry, Dear? Life, Laugh and Lasagna. She was married to Michael E. Cannata from 1956 to 1962, and William Goyen from 1963 until his death in 1983. The mother of one, Doris herself died April 17, 2016, at the age of 90 following years of struggling with pulmonary hypertension.
Peter Boyle (Frank Barone)
While the entire main cast of Everybody Loves Raymond was stellar, the true scene-stealer was Peter Boyle who always had something funny to say in virtually every circumstance. He was born on October 18, 1935, in Norristown, Pennsylvania. He was commissioned as an ensign in the United States Navy in 1959 but suffered a nervous breakdown that resulted in his being discharged.
Moving to New York City, he began to pursue acting and scored the role of Murray the Cop in the national tour of Neil Simon's The Odd Couple from 1965 to 1967. He would appear on Broadway as part of Paul Sills' Story Theatre (1970 to 1971) and The Roast (1980). He first achieved acclaim for 1970's Joe, in which he played Joe Curran and a violent bigot. Turned off by the way people seemed to enjoy him in the part, he actually turned down the lead in the following year's The French Connection, believing it was too violent (the part would ultimately go to Gene Hackman). Around this time, Boyle would team up with good friend Jane Fonda for protests against the Vietnam War.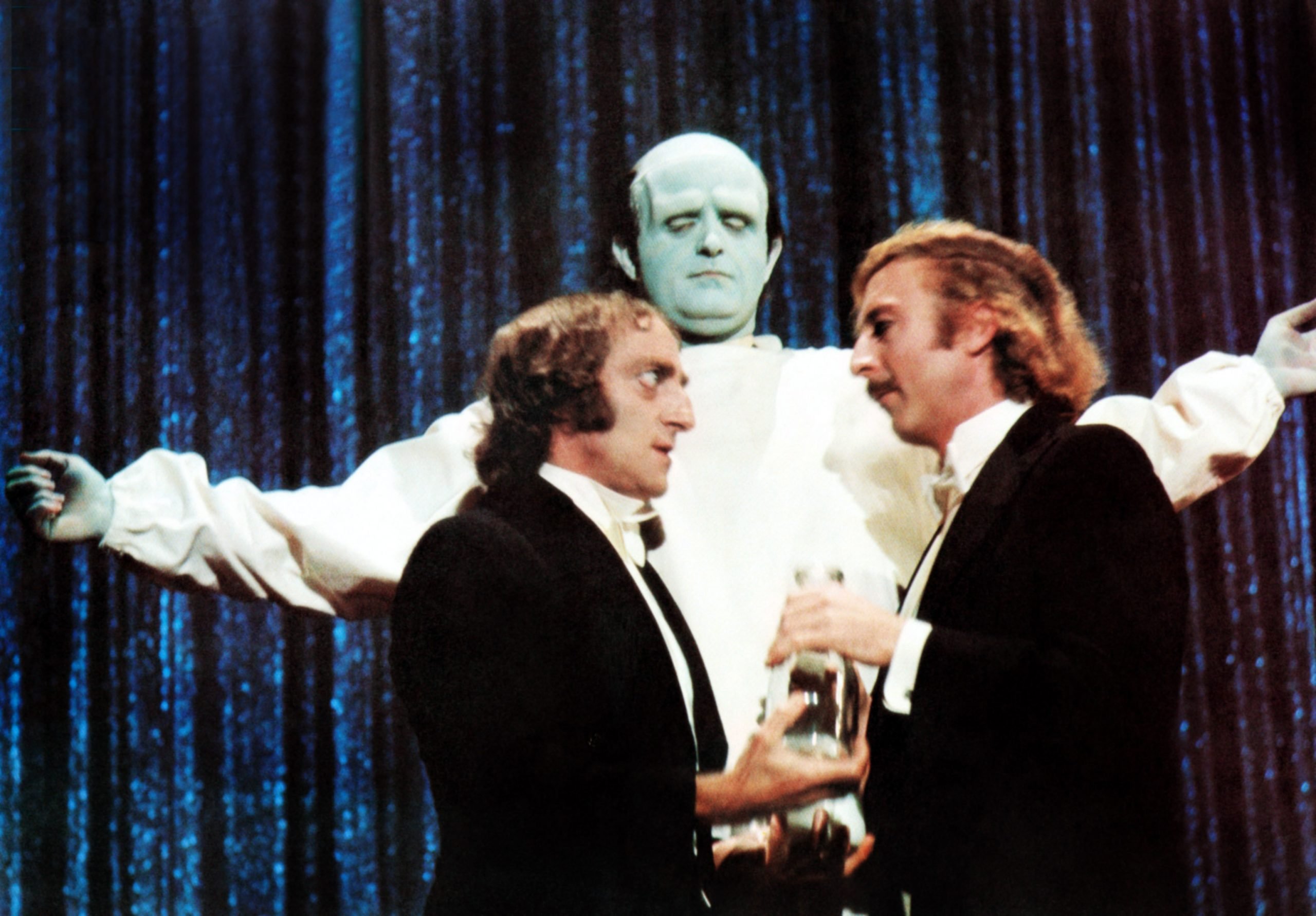 He would go on to star in over 60 films between Joe and 2008's All Roads Lead Home, including The Candidate (1972), Steelyard Blues (1973), playing Frankenstein's Monster in Mel Brooks' Young Frankenstein (1974), Taxi Driver (1976), Outland (1986), The Dream Team (1989), Macolm X (1992), Dr. Dolittle (1998), and Tim Allen's The Santa Clause trilogy.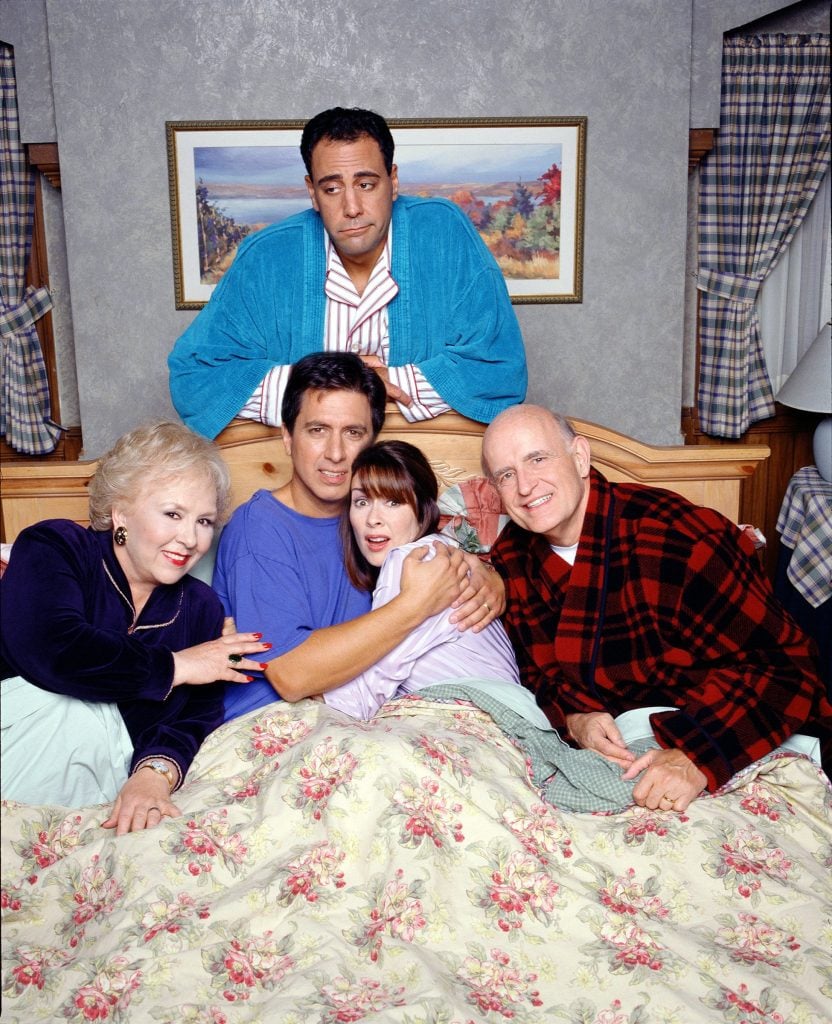 He counts among his television credits prior to Everybody Loves Raymond  Cagney & Lacey, three episodes of Midnight Caller, two episodes of Flying Blind, five episodes of NYPD Blue, and two episodes each of Lois & Clark: The New Adventures of Superman and The Single Guy. He also played the character of Frank Barone on Cosby (1997) and The King of Queens (1998). His last TV credit was in an episode of Tripping the Rift (2005). He won an Emmy Award for Guest Actor in a Drama Series in The X-Files and was nominated seven times for Raymond.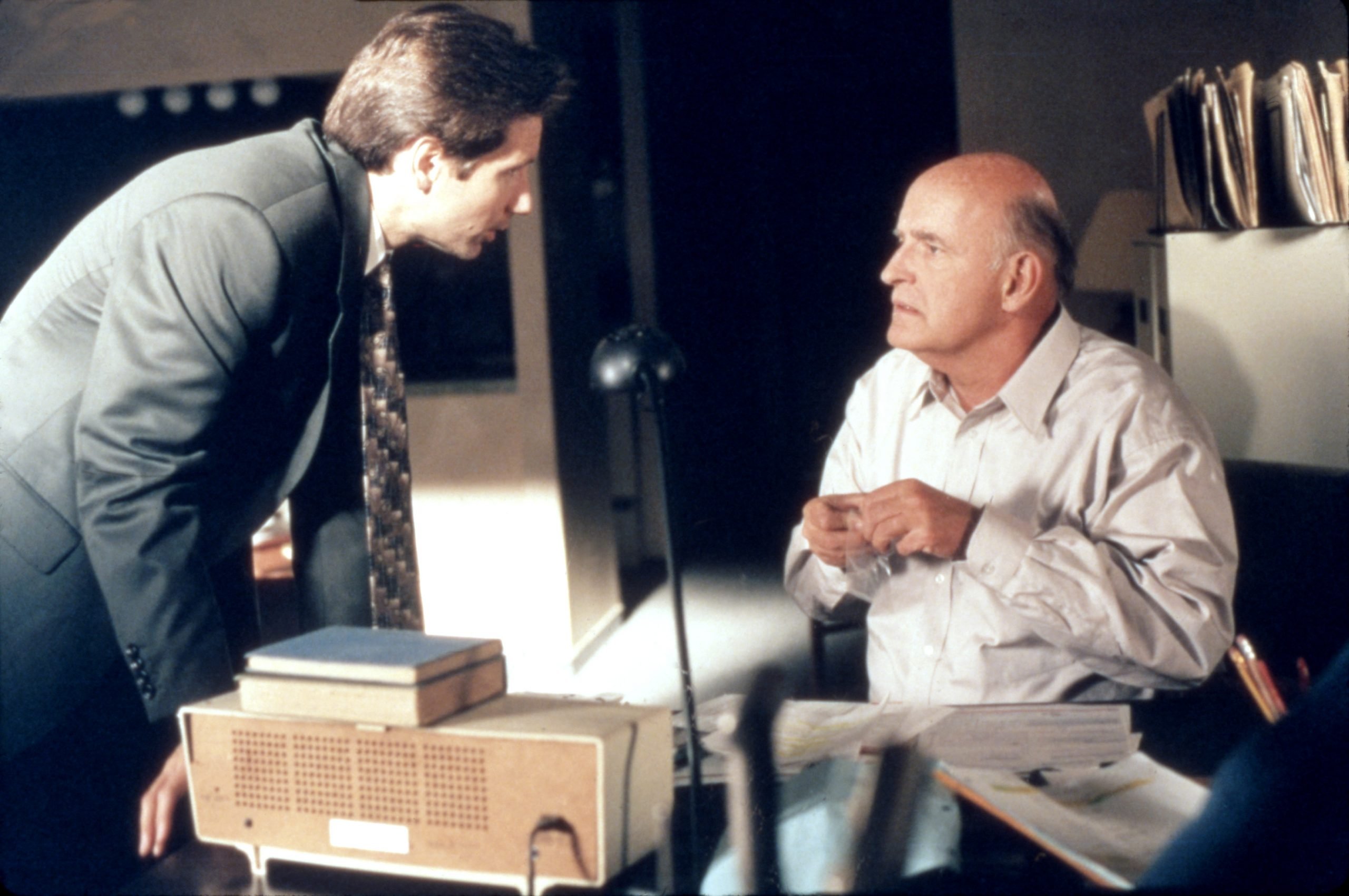 Peter married Loraine Alterman in 1977 and had two children. Suffering from multiple myeloma and heart disease, he died on December 12, 2006, at the age of 71.
What do you think of this stacked cast? Who was your favorite character? Let us know in the comments – we read them all!