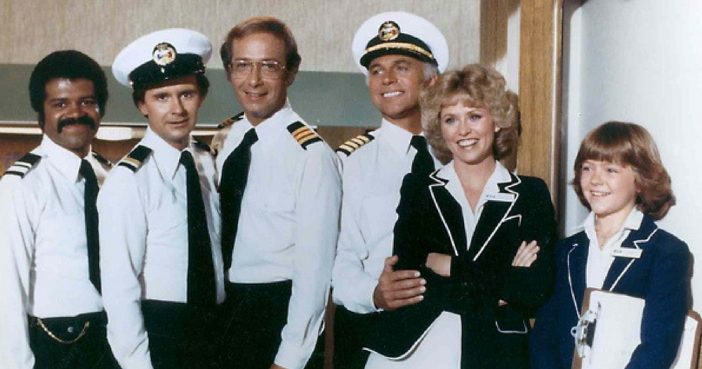 Gavin MacLeod, Jill Whelan, Bernie Kopell, Ted Lange, Cynthia Lauren Tewes, Fred Grandy and Ted McGinley, the stars of the classic series "The Love Boat," gather live on TODAY for the beloved show's 40th anniversary.
The Love Boat was an American television series set on a cruise ship which aired on the ABC Television Network from May 5, 1977, until May 24, 1986; three-hour specials aired in 1986–87 and 1990. The show revolves around the ship's captain (played by Gavin MacLeod) and a handful of its crew, with several passengers – played by different guest actors for each episode – having romantic and humorous adventures. It was part of ABC's popular Saturday night lineup that included Fantasy Island until that show ended in 1984.
And they get a big surprise live on air: the news that they're getting a star on the Hollywood Walk of Fame.
(Sources: Today & Wikipedia)
RELATED STORIES: