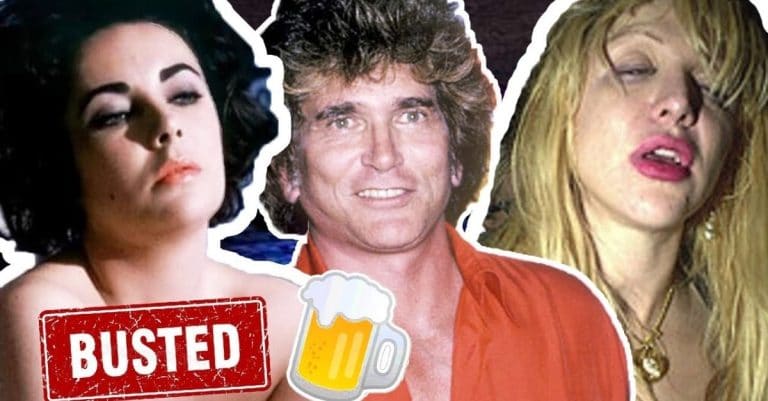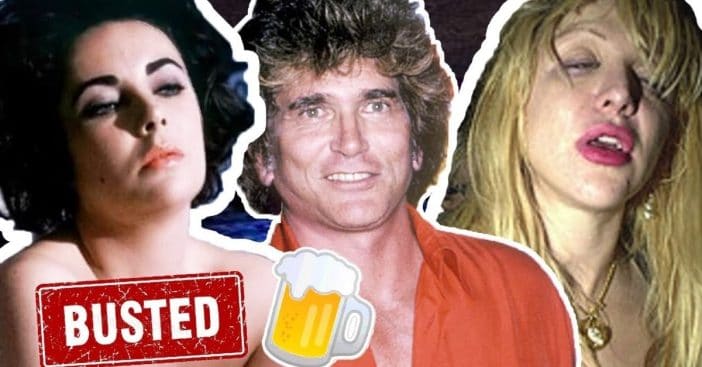 Beautiful people, lavish parties, long work schedules – it's no wonder that many of Hollywood's leading women and men fell victim to addictive behaviors. Today we're talking about the biggest stars who were notoriously drunk in and around Hollywood. Sometimes tripping over the sign.
Now let's go find out how Michael Landon or should I say "Pa" dealt with his alcohol-fueled troubles…
Elizabeth Taylor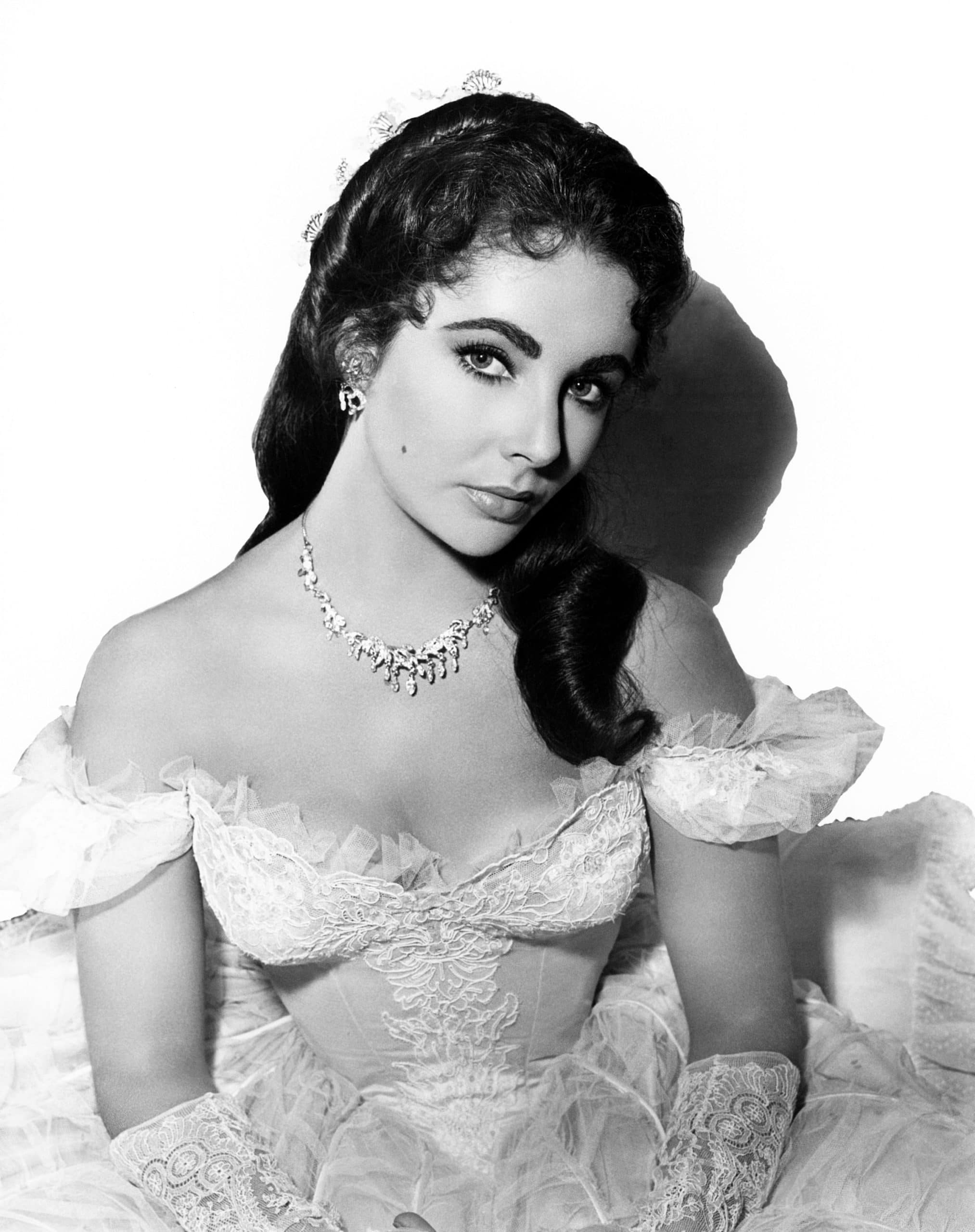 Liz Taylor was known for her beauty and talent on the silver screen, but she struggled with alcoholism for decades, as well as getting addicted to painkillers. Taylor was the first celebrity to admit herself to the Betty Ford Center in 1983. Betty Ford, the wife of US President Gerald Ford had struggled with the same addictions before getting the help she needed in 1978 and later opened the rehabilitation center to help others. Elizabeth more than likely had no idea the profound effect her willingness to face her addiction had on others suffering in silence. 
RELATED: A Drunken Cruise Helped Debbie Reynolds And Elizabeth Taylor Mend Their Friendship
Elizabeth Taylor brought residential treatment out of the shadows of negativity, towards hope and recovery for millions of Americans. And free from the bonds of addiction, Taylor finally had the breath to realize an even more important calling than acting, as a champion for AIDS awareness, prevention, and cures. 
Richard Burton
Naturally moving from Taylor to ex-husband Burton makes sense. And imagine drinking two to three bottles of vodka a day! That's what Richard Burton did at the height of his alcoholism in the seventies. He had a reputation in Hollywood for hardcore drinking and didn't care who knew about it. He once told a director: "I am not drinking on your film," Only problem was that meant one bottle of vodka for the day. Burton stated that he's sober even while on two bottles, but when he's drinking, it is three or more.
One of his most iconic roles was 1966's Who's Afraid of Virginia Woolf?, playing the hard-drinking college professor. Wouldn't ya know if he was phenomenal, and was nominated for an Oscar! Burton continued boozing and while filming The Klansman in '74, he had to film many of his scenes sitting or lying down because he couldn't keep his balance.
After filming the movie he checked himself into lockdown rehab to dry out. He had been in the midst of a nasty divorce with Elizabeth Taylor and was finally ready to sober up. Sadly the damage was done. Richard suffered from cirrhosis of the liver and kidney disease, he died in 1984 at just 58 years old.
Leonard Nimoy
Leonard Nimoy or should I say Mr. Spock battled an alcohol addiction while filming the iconic Star Trek. Nimoy later stated that he began drinking to cope with the long days on the Star Trek set. William Shatner stated that Nimoy drank to numb the sheer disappointment of stardom" And one drink turned into two, and before Leonard knew it, his addictive personality kicked in and he couldn't stop. He entered rehab once filming for the show had ended. Nimoy lived until his other habit of smoking took his life at the age of 83.
Cary Grant
Cary Grant had a problem with alcohol and decided to get help in the fifties to cure his problem. To cure Grant's alcoholism his doctor prescribed a new drug at the time – LSD.
Grant loved the trips he took on the drug and introduced some of his friends to it. Judy Balaban, the daughter of Paramount president stated quote, "I figured if it was good enough for Cary Grant, it was good enough for me!" Grant is believed to have taken LSD about 100 times while being treated. But it changed his outlook on life and he lived happily until passing away at the age of 82.
Joan Crawford
Joan Crawford was married to the CEO of PepsiCo and she was given a position as the official ambassador for Pepsi. Her husband figured that this would be a smart business move, being a very famous actress. Joan toured the world as Pepsi's ambassador and at each stop of the tour, she requested to be provided with two-fifths of Smirnoff, one-fifth of Old Forester bourbon, one-fifth of Scotch, one-fifth of Beefeater gin, two bottles of champagne, and, of course, a case of Pepsi. 
I'm glad it was Pepsi, and we didn't have to add Coke to the party.
Peter O'Toole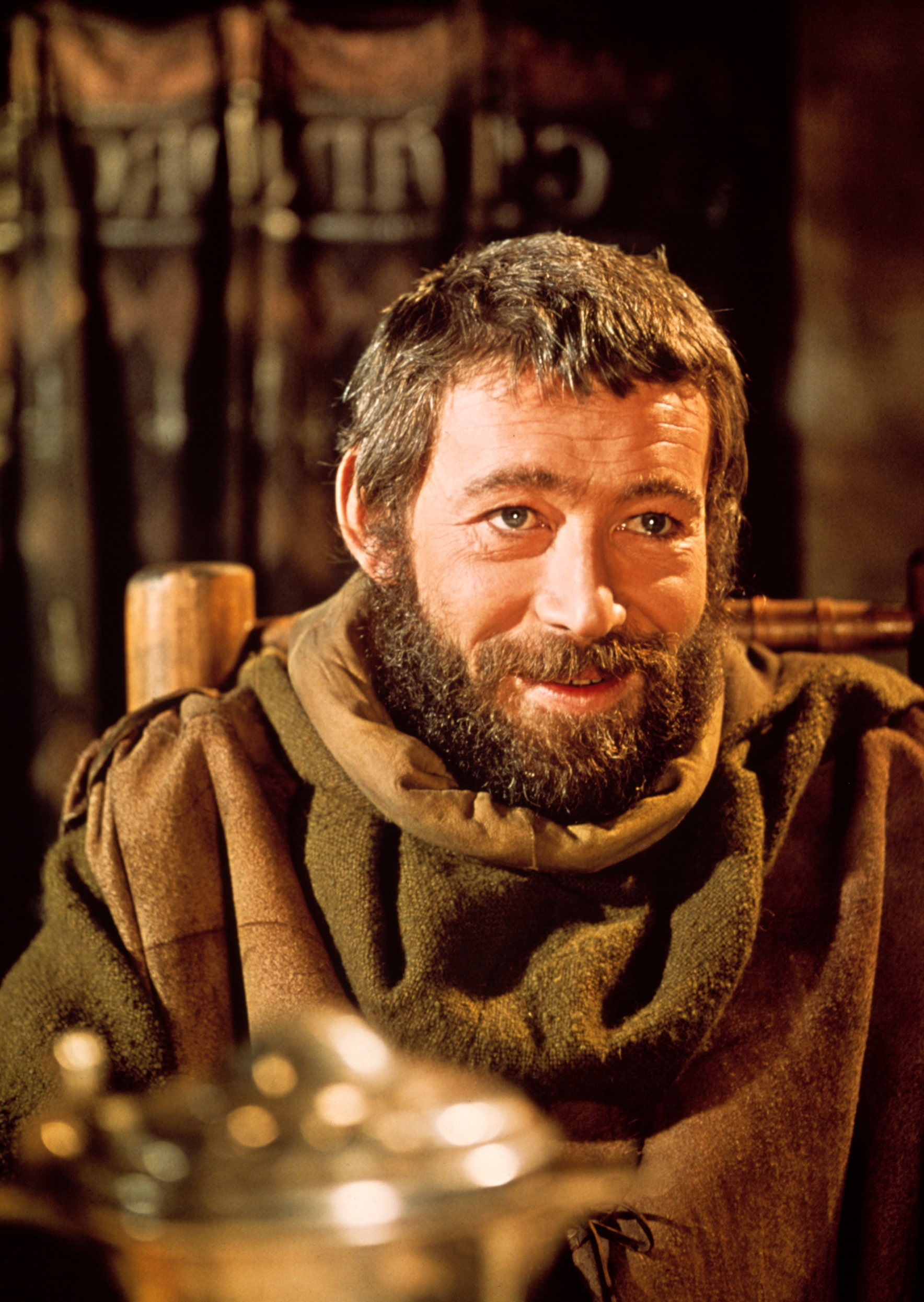 It's hard to imagine that someone with bright, shining blue eyes like Peter O'Toole would have been one of Hollywood's leading alcoholics. He once told David Letterman that drinking was something that his generation just did. Regardless, whether they had things to do that day or not. O'Toole claimed that alcohol enhanced his performances on the big screen. 
Do you remember the scene where Lawrence of Arabia completed a camel raid? Well, apparently, O'Toole and his co-star, Omar Sharif were both afraid of camels, so decided to be completely drunk for the entire scene. They don't call it Liquid Courage for nothing. O'Toole laughs when people ask him about the scene because he doesn't remember it. 
Frank Sinatra
Frank Sinatra was what many people considered a functioning alcoholic. He claimed that Jack Daniel's was his favorite. His signature drink was four ice cubes, two fingers of Jack, and a splash of water in a traditional rocks glass. It is rumored that he drank an entire bottle of Jack Daniels by himself daily. His doctor was shocked! 
Sinatra lived in the spotlight wherever he went. I guess you could say that he lived by the mantra: "The best is yet to come." But this was not always the case – Sinatra could turn mean when he was drunk. Sometimes he picked fights with journalists or fellow actors. You had to be careful. One of his wives said that she locked herself in their room when she saw him drinking gin because that's when he became mean. Frank, his buddies, and a few other Hollywood Elites were dubbed the American Olympic Drinking Team. Sinatra passed away in 1998 at the age of 82. He was buried with a bottle of Jack Daniels in his casket. 
Dean Martin
The King of Cool once stated quote: "I feel sorry for people who don't drink. When they wake up in the morning, that's as good as they're going to feel all day." Much of Martin's performing persona was based on being a lovable drunk. Although his daughter, and other close friends, have claimed that it was all an act and Deano just had apple juice in his glass. It was just the drink and cigarette in his hand that made him more revered. Men wanted to be him and the women wanted to be with him. But he was a kind father, always home for dinner, and only had one cocktail with his wife during the evening. 
So although Dean Martin's career is alcohol-related, he seems to have danced with the devil but knew the right time to call it quits. Dean passed away in 1995 at the age of 78.
Robert Shaw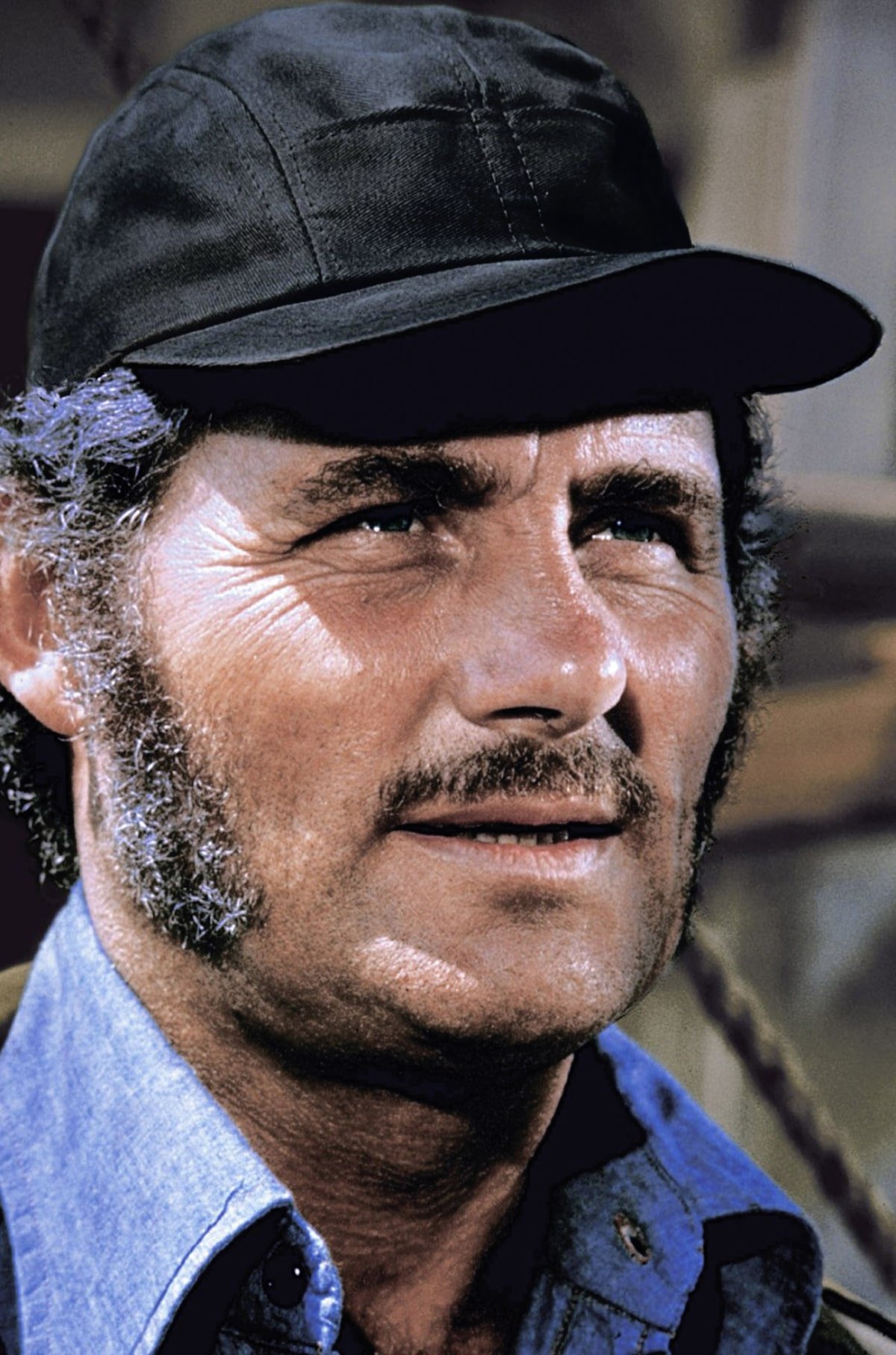 Big sharks, choppy water, and testy coworkers made the filming of 1975's Jaws an absolute nightmare for most of the people involved. Robert Shaw sipped on scotch during long filming days causing tension between him and his co-star, Richard Dreyfuss. 
Shaw was drunk in most of the film with the exception of one scene… the scene where his character actually gets drunk!  Richard Dreyfuss later stated that he liked Shaw when he was sober, but couldn't stand the man drunk. Once, Dreyfuss actually took a glass of booze out of Shaw's hand and dumped it overboard into the ocean!
Michael Landon
Michael Landon – known for his roles on Bonanza and Little House on the Prairie – was the pinnacle of the clean, well-respected man on television. He did it for decades. But he had an addiction to alcohol and Valium that constantly clouded the perfect picture. His co-stars knew that he drank some, but they had no idea just how much he was drinking onset. Landon would spike his coffee with whiskey and other soft drinks with vodka. After filming was completed for the day, they would head out to the bar to continue drinking more. 
Landon's Little House daughter Melissa Gilbert stated that as a kid, she didn't know he sipped vodka from his coffee mug … but quote: "I'm sure he's one reason why I almost always picked men who smelled like alcohol." Along with drinking and pain killers, he smoked four packs of unfiltered cigarettes a day, which likely influenced the onset of pancreatic cancer that eventually killed him. He was just 54 years old. 
It's sad and, no pun intended, sobering to learn of the vast negative effects that alcohol has on so many of us. Fame possibly makes the liquid courage seem even more normalized. So from all of us here at DoYouRemember, if you are feeling out of control with your own needs for alcohol, please get help, talk to someone, and continue to take one day at a time. Today's list is just a short sampling of all the stars who were known to have an alcohol problem. Some of them got the help they needed to become sober, while others sadly did not… 
Please add any more notable celebrities that have famously struggled with addiction. Certainly, you all know some more that I could have mentioned today. For instance, I heard Craig T. Nelson speak about his performance in Poltergeist, saying he doesn't firmly recall the entire thing. And if sees a clip of himself during the film, he can tell he's not there. So get in the comments and let us know.