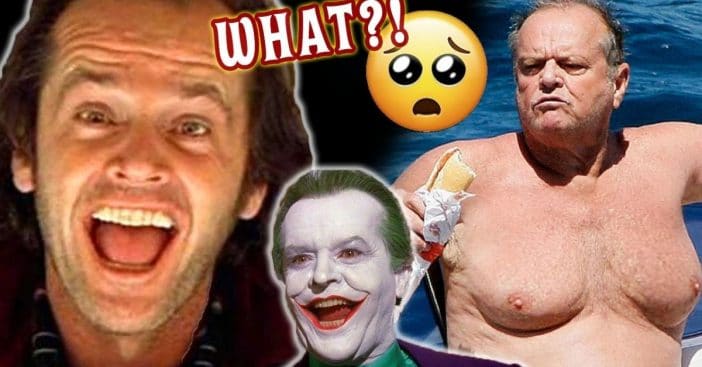 With a career spanning more than six decades, Jack Nicholson illustrates the epitome of Hollywood machismo. Known for his unhinged characters and charm, who doesn't love him?  Once one of Hollywood's leading sexy men, Nicholson makes character acting look easy.
The actor made a career out of playing edgy, even sinister folks, which paired well with his reputation for his off-screen temper. He's been fired from jobs, and even once smashed up a guy's windshield with a golf club. All of this said, the question of where Jack Nicholson is today still haunts fans. Why hasn't he appeared in films in over a decade?
Where did Jack Nicholson come from?
John Joseph Nicholson was born and raised in Neptune City, New Jersey. Unlike many young actors, Nicholson's home life was far from "normal."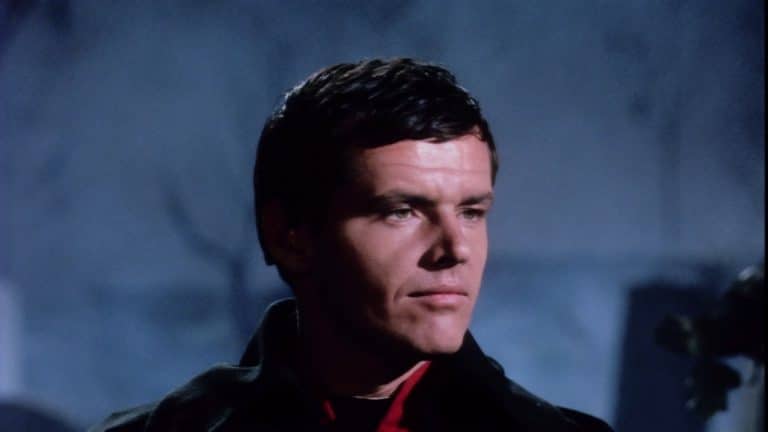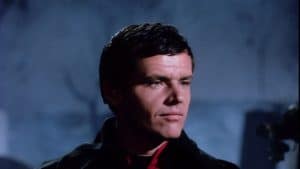 In 1974, Time magazine uncovered a large Nicholson family secret: One of Jack's sisters was actually his mother. While researching Jack Nicholson for a story, writers discovered the secret that his true mother and grandmother took to their graves. At 37-years-old at the time of the reveal, Jack Nicholson had little to publicly say on the matter. "It wasn't what I'd call traumatizing," the actor said. "I was pretty well psychologically formed." 
RELATED: Jack Nicholson's Grandson Shares An Update On His Grandpa's Health
Nicholson's birth mother's name was June Frances Nicholson, but the actual identity of his father is not known. June was only 17-years-old when she gave birth to Jack. June's parents considered the pregnancy scandalous, so they agreed to raise her baby as their own. The family never told Jack Nicholson about his true relationship with each family member. Nevertheless, the actor grew up in a home surrounded by the people who loved him.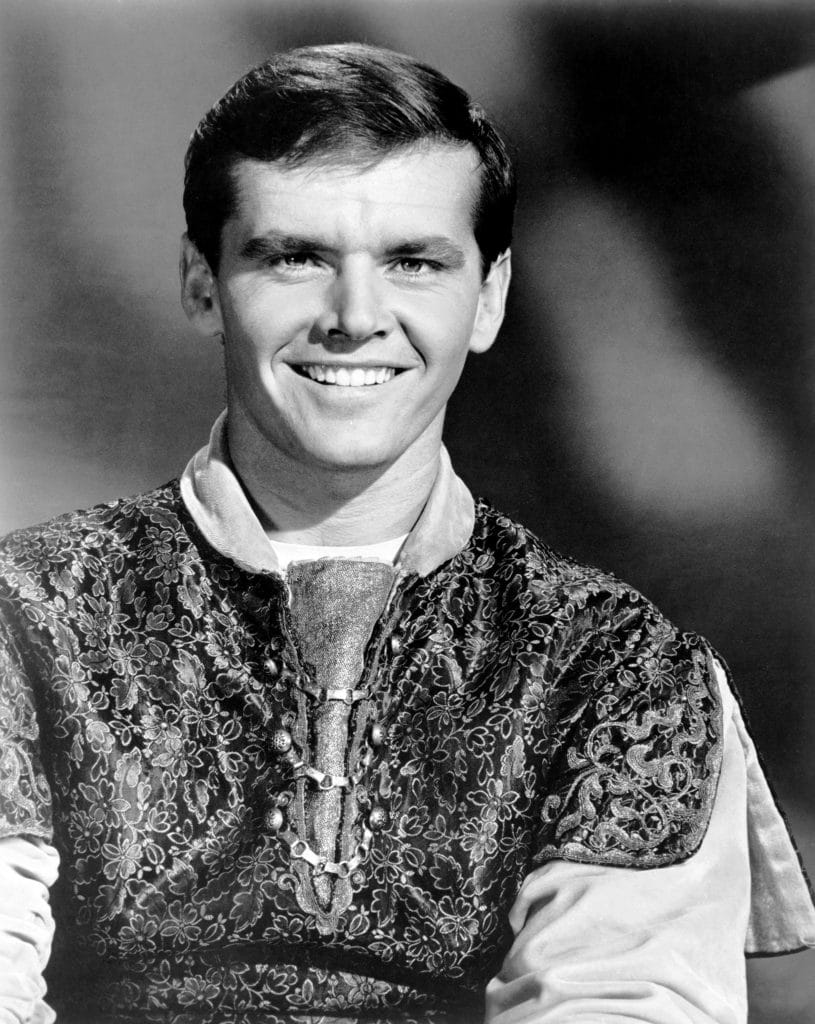 Despite his warm upbringing, Nicholson managed problems with his temper. He was once fired from his job in New Jersey as a short-order cook when he told a lady who complained about the pancakes that she could cook her own. Luckily he didn't need that job.
Early Career
The prospects of finding an acting job in New Jersey were nonexistent, so Jack Nicholson packed his things and headed to Los Angeles. Nicholson's first job in Hollywood lied in the animators' office for Tom and Jerry. His role around the office included mundane tasks, however, the animators were so pleased with his work that they offered Nicholson an entry-level animation job. Despite enjoying the team, the soon-to-be actor declined, claiming that he intended to be an actor instead.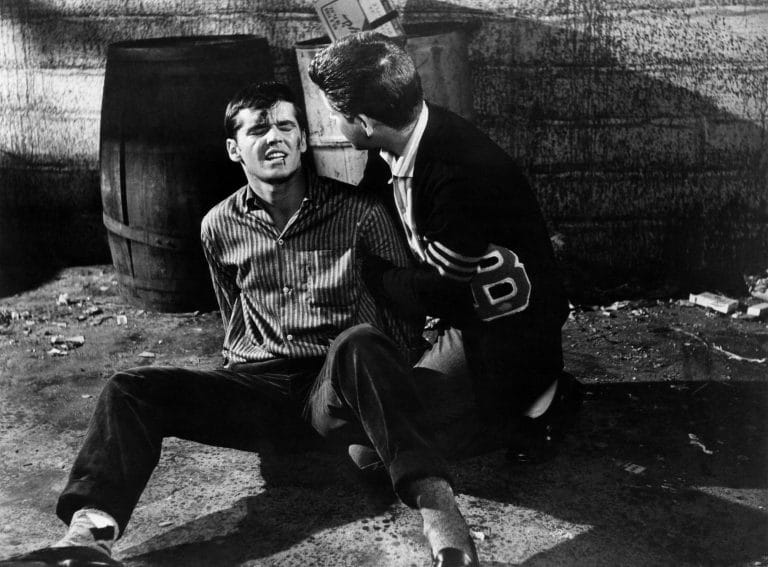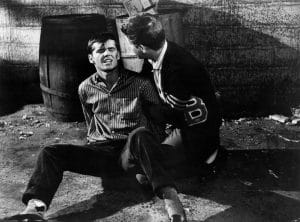 In one of his award acceptance speeches, Nicholson cited May 5, 1955, as the first day as a working actor. He considered the number 5 lucky number because along with that date, he always admired Yankees Center Fielder, #5, Joe Dimaggio.
Nicholson's first acting credit occurred in the tv series Matinee Theater, playing a musician's son. Within the next few years, Nicholson would make his film debut in the 1958 teen drama The Cry Baby Killer. He then spent many of the next several years working on dead-end projects or behind the scenes of movies.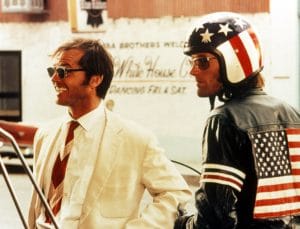 However, Nicholson's major acting break came in Easy Rider— a film about two hippie motorcycle riders traveling from L.A. to New Orleans after a drug deal. Do you remember the beautiful scenery and their quest for finding the truth? Jack Nicholson received an Oscar nomination for his role as George Hanson, the alcoholic lawyer.
The film was considered a blockbuster hit, grossing over $40 million. Ironically, it has been said that Nicholson only earned around $329 a week for this film because he was so unknown at this point in his career.
Jack Nicholson was heavily into drugs throughout different points of his career. The drugs in Easy Rider weren't just for show— he spent most of his time fairly stoned. The actor has also done his share of cocaine, as well as experimented with LSD. One biographer claims that Nicholson wrote his 1967 film The Trip while under the influence. This Roger Corman-directed counterculture psychedelic film took trippy to another level. 
Breakout Roles in The '70s and Beyond
As his career took off, fans noticed just how brilliant the actor truly was. Jack Nicholson took acting to a whole other level in One Flew Over the Cuckoo's Nest. After being nominated for an Oscar basically every year of the '70s, Nicholson's role as R.P. McMurphy finally helped him win his trophy. 
Then, based on his work in Easy Rider, Nicholson gained the role of Jack Torrance in Stanley Kubick's The Shining in 1980. Although the actor garnered no award for his portrayal of Jack Torrance, it remains one of his more significant roles to date.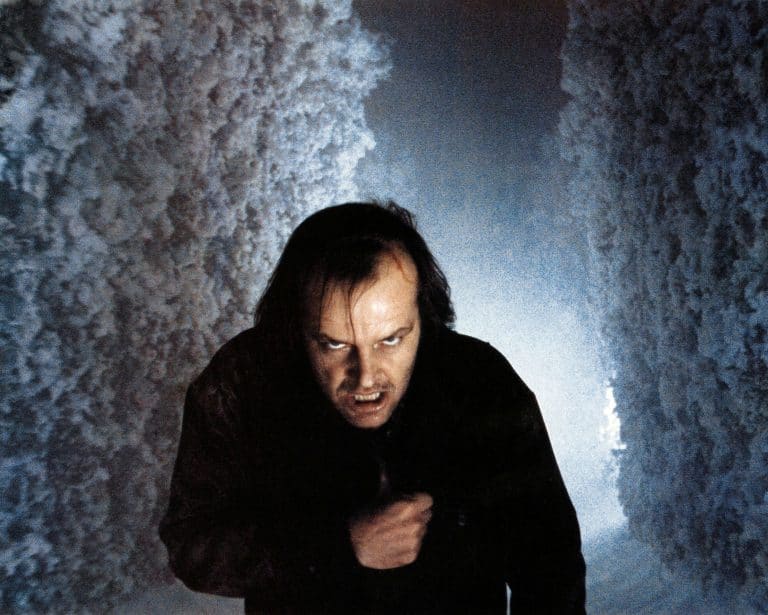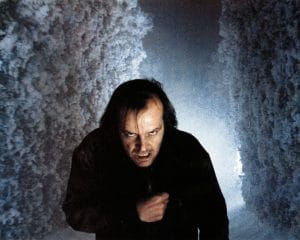 Additionally, Kubrick as a director described Nicholson's acting quality as being "on a par with the greatest stars of the past, like Spencer Tracy and Jimmy Cagney."
Later, Jack Nicholson portrayed Garrett Breedlove— the ex-astronaut neighbor— in 1983's Terms of Endearment. This role earned the star another Oscar for Best Supporting Actor.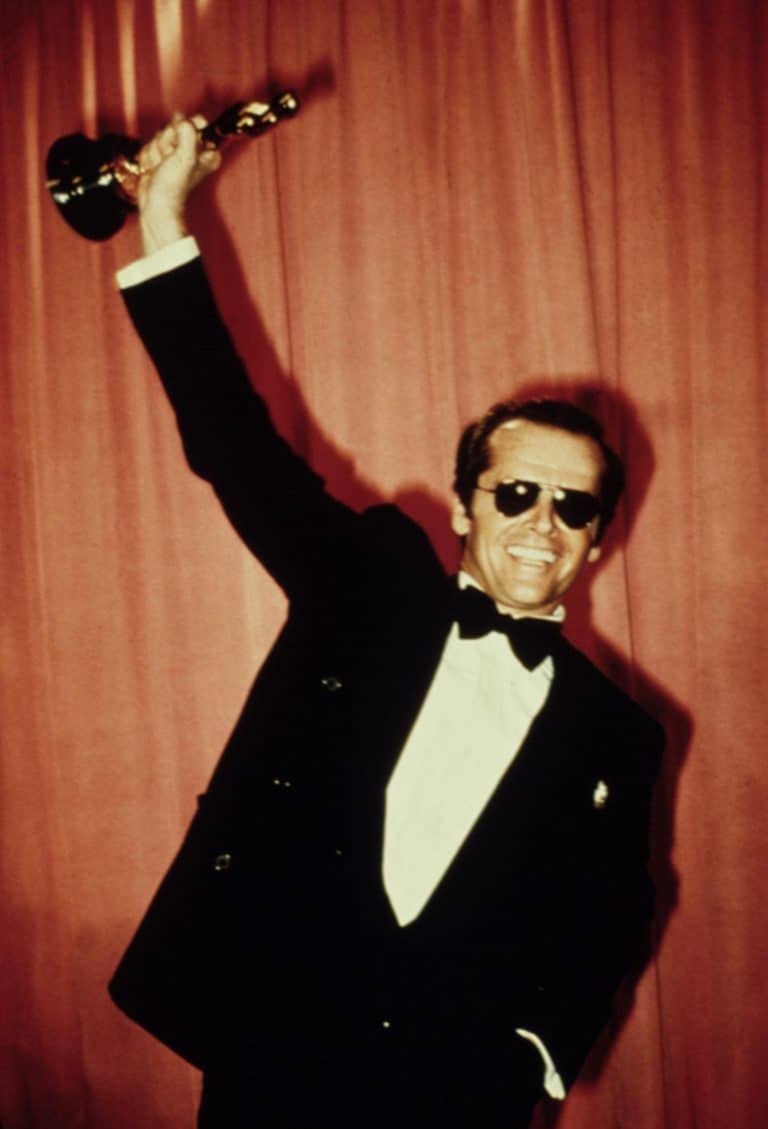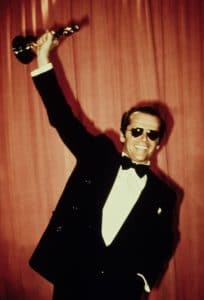 What about that purple suit dance to Prince while defacing priceless art in Tim Burton's Batman? Nicholson took on the challenge of matching Cesar Romero's '60s version of The Joker—a special role for Jack, as he grew up reading the Batman comics.
Today, Jack Nicholson still considers this to be one of his favorite roles, so much so that he purchased the costume for $70,000.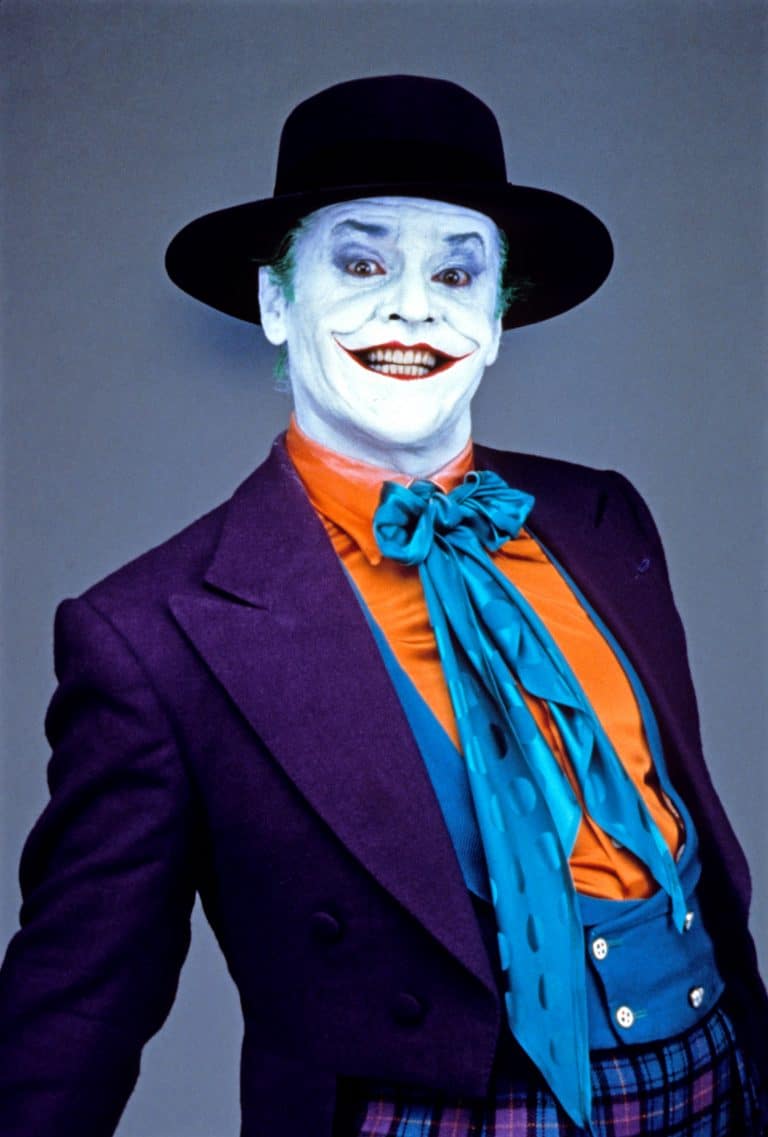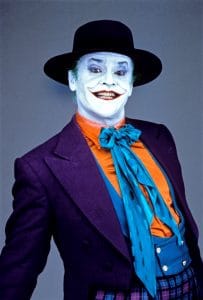 Then, fans saw Nicholson as his stern Colonel Jessep in '92's A Few Good Men, which was a box office triumph. Those courtroom scenes were intense, and the crazy part is, Nicholson was paid $5 million for just three scenes. He was only on set for 10 days. 
Recent Work and Life
Nicholson's third Oscar win came co-starring with Helen Hunt in As Good As It Gets. His most recent prominent role was Frank Costello in 2006's Scorese directed Boston Drama, The Departed. Cue the cocaine toss like he's Lebron James.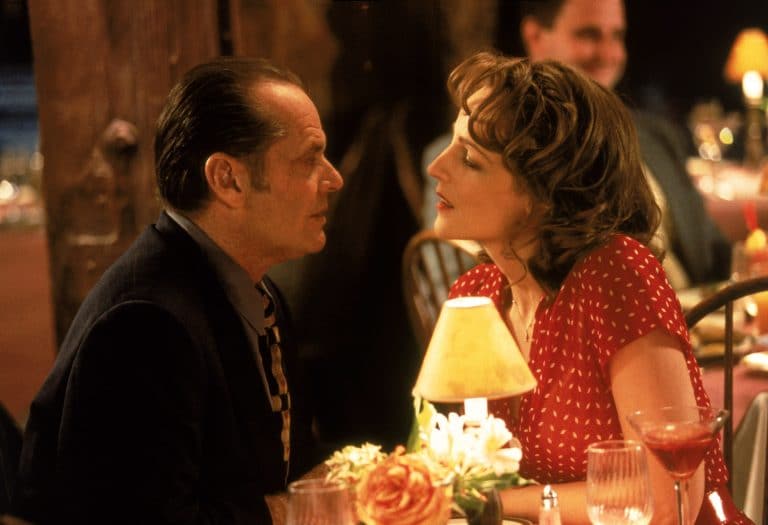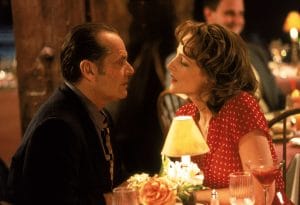 Speaking of Lebron. Did you know that Jack is an avid sports fan? With season tickets for the Lakers since the 1970s, it's always fun to spot Jack courtside. Temper flare again, the actor was almost ejected from a playoff game in 2003 after yelling at the refs.
Jack Nicholson also has a passion for golf. His clubs are worth $75,000, which makes what he did with one club even more costly.  In 1994, after being reportedly cut off in traffic, Nicholson took to a driver's windshield with his driver in North Hollywood. Charges were dropped after Nicholson apologized to the man and paid him $500,000.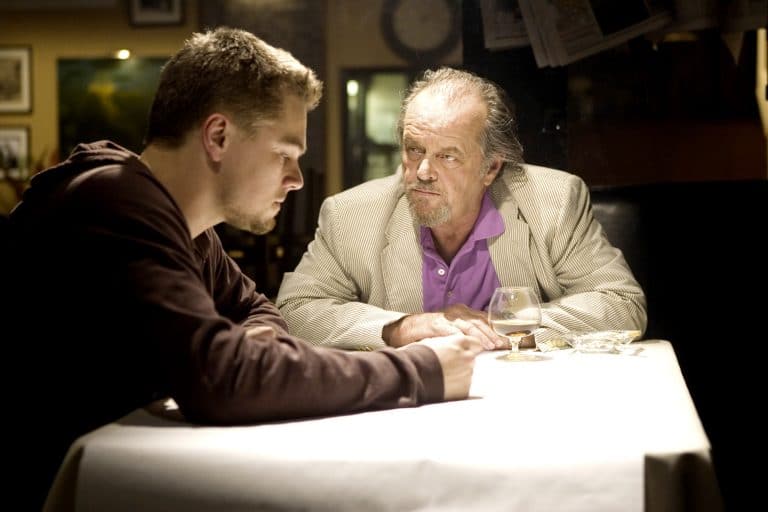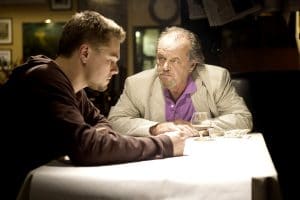 Additionally, Jack Nicholson is a huge art collector with an impressive collection valued at over $100 million with pieces by Picasso and Andy Warhol among many. 
As part of being the bad boy, People never questioned Jack, even if he did something crazy, they'd just say "that's Jack" and move on. He took a trip to Cuba and hung out with Fidel Castro in 1998. This was a time when the US and Cuba did not have a good relationship. But, that's Jack.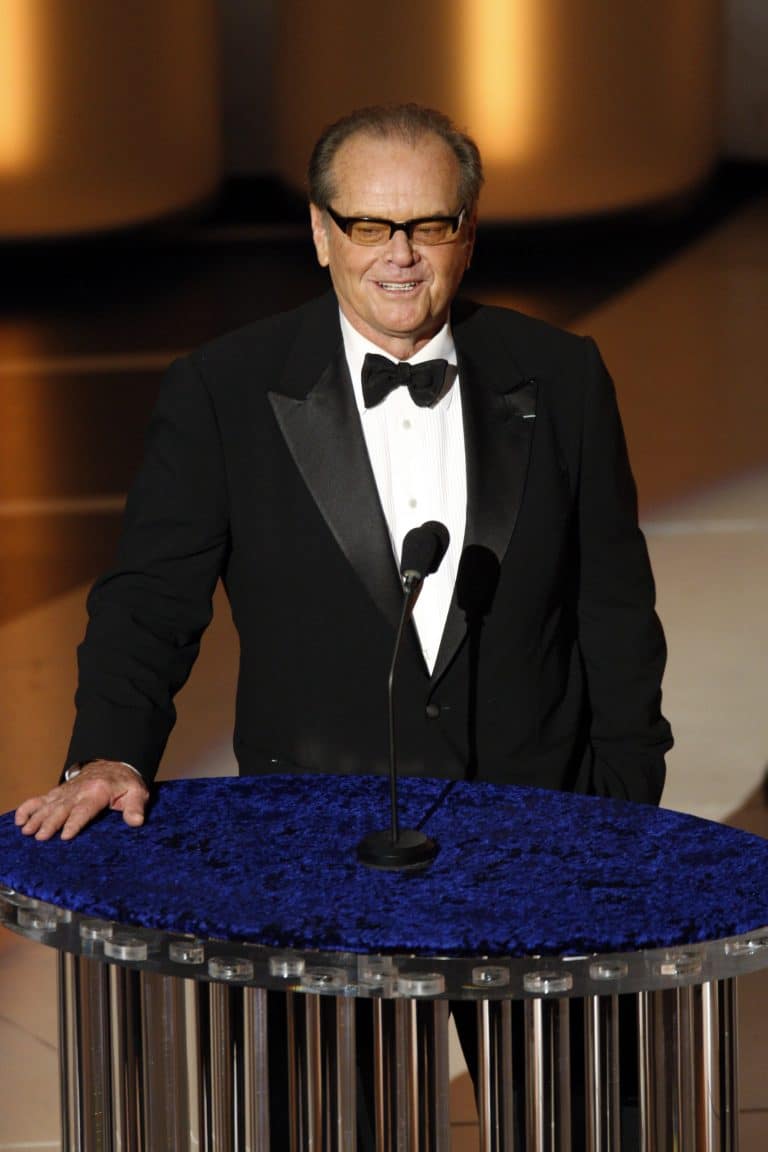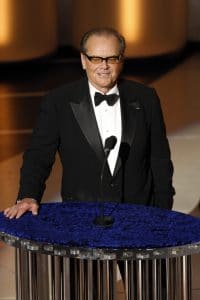 The other side of the coin is his professionalism on set, it made him well-respected in the industry. Yet, In his prime, he had a reputation for being a womanizer, with some media outlets calling him "The Great Seducer" and "Jack the Jumper".
One Playboy model Karen Mayo-Chandler stated: "He's a nonstop sex-machine. He's into fun and games." Speaking of Playboy, supposedly Nicholson's house was connected by a tunnel to the mansion at one point. But the actor refuses to confirm or deny if it really was true. Do you think that maybe he would appear out of the tunnel and yell, "Here's Johnny!"
Nicholson only married once in his lifetime. His marriage to Sandra Knight in 1962 would later end in divorce in 1968. The couple had one daughter named Jennifer who also became an actress. After this divorce, Jack Nicholson never married again. He preferred to be in long-term relationships and actually had several more children with different women. 
The actor notably had a twenty-year on and off relationship with actress Anjelica Huston which ended when he had an affair with his next partner, Rebecca Broussard.
Where is he today?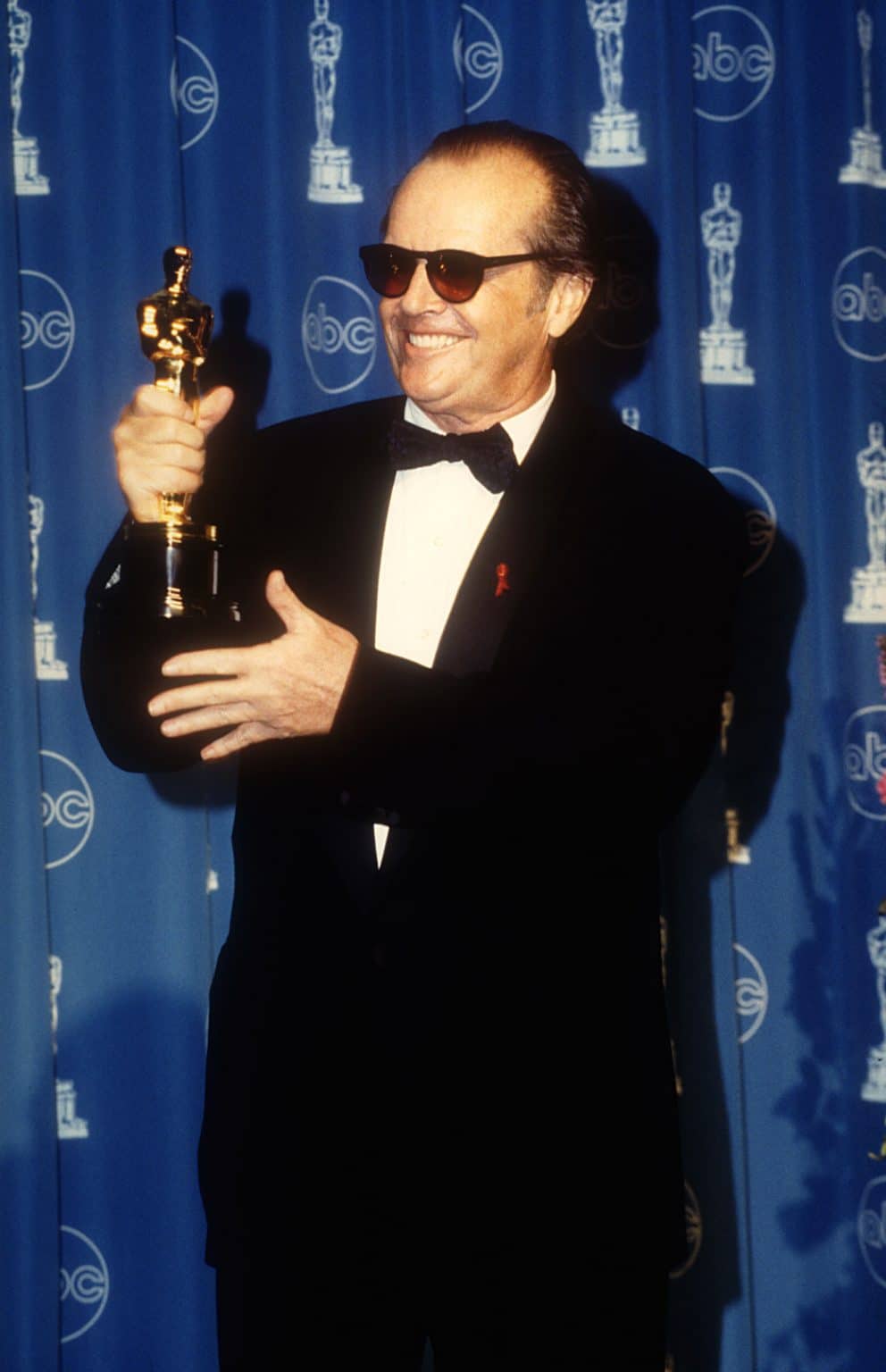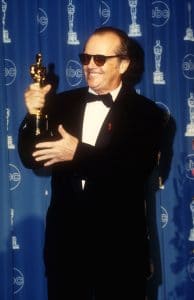 So what is this three-time Oscar winner up to, besides enjoying life and spending it with his five, or 6 children? Well, Jack Nicholson has done quite a lot. He is the only male actor nominated for an Acting Oscar in every decade from the 1960s to 2010. In total, twelve separate nominations make him the most Oscar-nominated male actor in history. 
Nicholson has also been inducted into 2 state halls of fame. With his California entry in 2008 and home state of New Jersey in 2010. But why haven't we seen Jack on the silver screen since his last project, the 2010 romantic comedy How Do You Know? Which despite a strong cast and written and directed by TV King, Taxi's and Mary Tyler Moores' creator, James L Brooks, the movie flopped.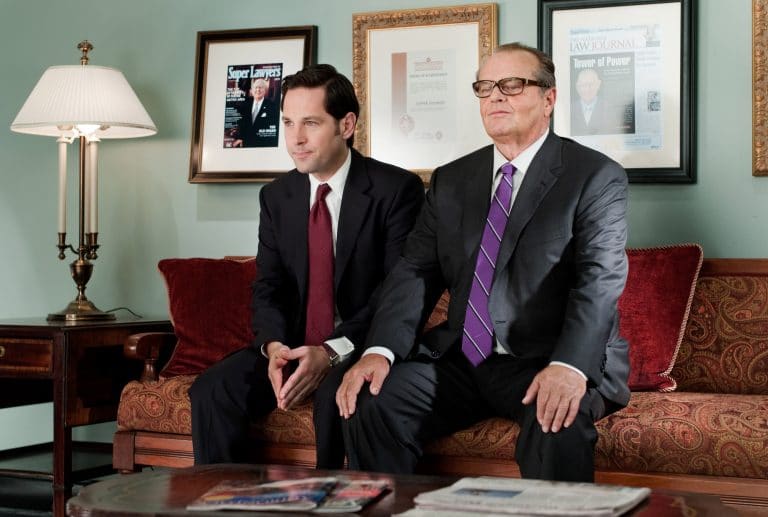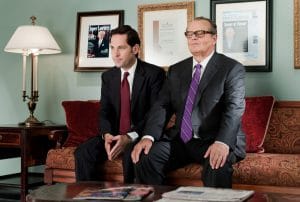 Nicholson had the option to start being a little pickier about his projects. The actor felt as though films needed to speak to him in order to partake in their creation. In contrast, some others chime in that Nicholson's decade-long absence is more tied to memory loss. However, the actor stated that this is false, and he's simply bored with the movie life and enjoying retirement. 
There were stirrings of a Jack-project in 2017, but it was scrapped before it could get off the ground. Not many people have seen or heard from Jack Nicholson since his last public appearance at a 2019 Lakers game. Despite this, his grandson Duke— also an actor— stated grandpa is doing well.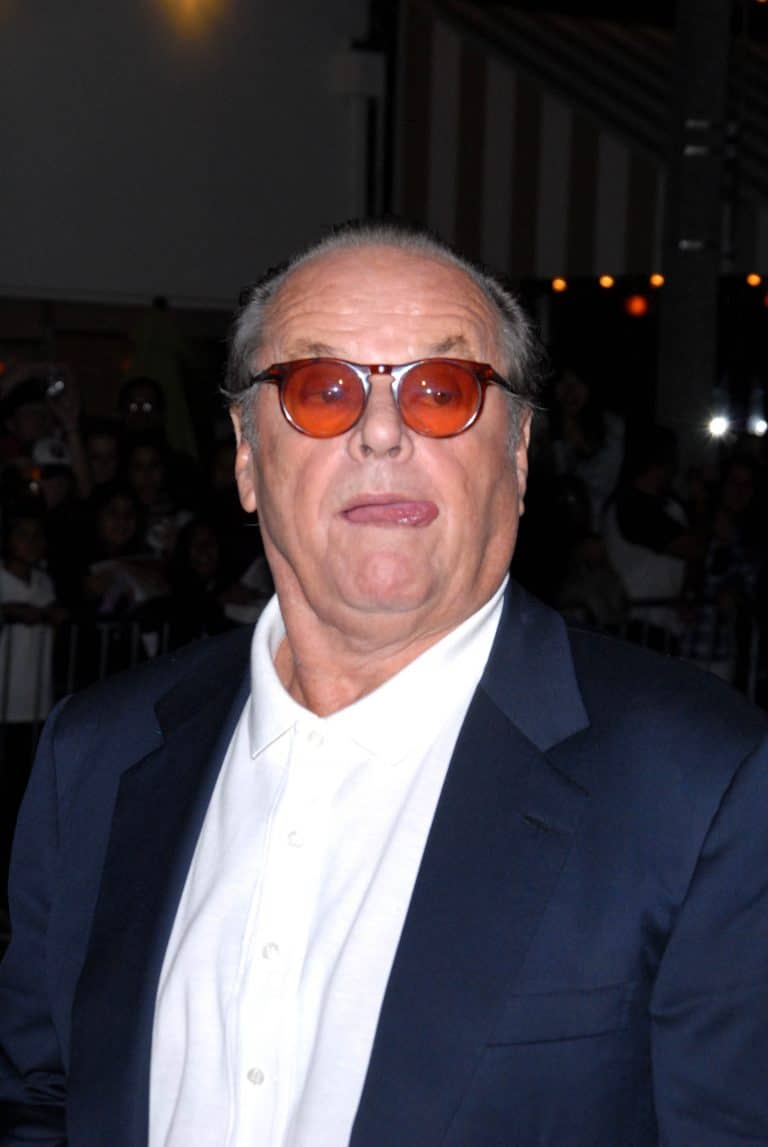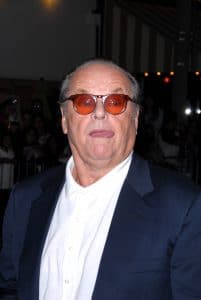 Nowadays, Nicholson spends most of his time at home, alone. In a 2015 interview, he claimed that he would love to have one more romance, but doesn't think it will happen. He refuses to hit on women in public anymore because he feels it isn't right at his age.  
The actor claims that he didn't want to work until the day he died. He never enjoyed the movie star life, the red carpets, the press. He did it for the craft. And now, Jack Nicholson just wants to kick back and relax. 
After all, "All work and no play makes Jack a dull boy." We wish him the best and are eternally grateful for the roles he brought to life. So let's toast to Jack.
What is your personal favorite character that Jack Nicholson portrayed? Does that match your favorite movie that he's in?