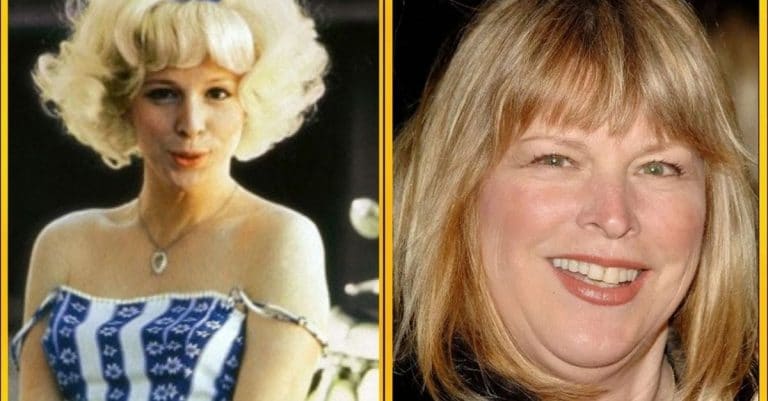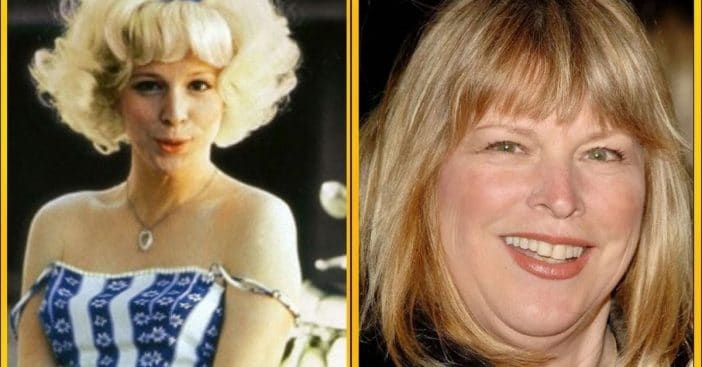 UPDATED 3/29/2023
American Graffiti may be one of the best coming-of-age films of all time. Directed by George Lucas, this 1973 classic is filled with cruising-for-a-bruising teens, young love, and all of the feels of the last summer before college. 
The atmosphere, the cars, the music. All of this contributes to fans feeling connected with each character. Didn't you feel like you were sitting next to Richard Dreyfus as his newfound and unmet love drives away? This American film, released in 1973, was first rejected by executives at just about every major film studio before it was finally successful with Universal Pictures. American Graffiti has since become one of the most profitable films ever made.
1. Richard Dreyfuss (Curt Henderson)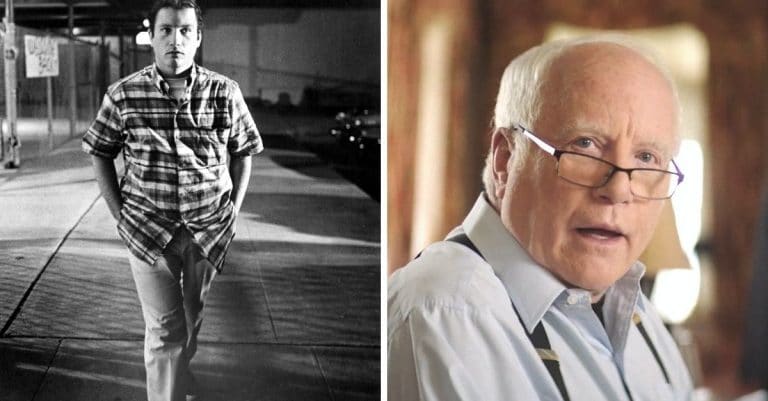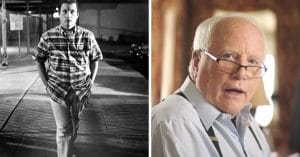 Curt Henderson has to figure out what he wants out of life — is college the answer? Henderson is a bit anxious and innocent and finds comfort with his best friends. Curt's relatable and has an eventful night. With a brief side-by-side encounter with a blonde that shook him to getting involved with a street gang, Dreyfuss is alive in this role. 
Richard Dreyfuss began acting in 1964. He first worked the television circuit for about a decade until George Lucas noticed his talent. After Dreyfuss's audition for American Graffiti, George Lucas gave him the choice of either Curt or Terry.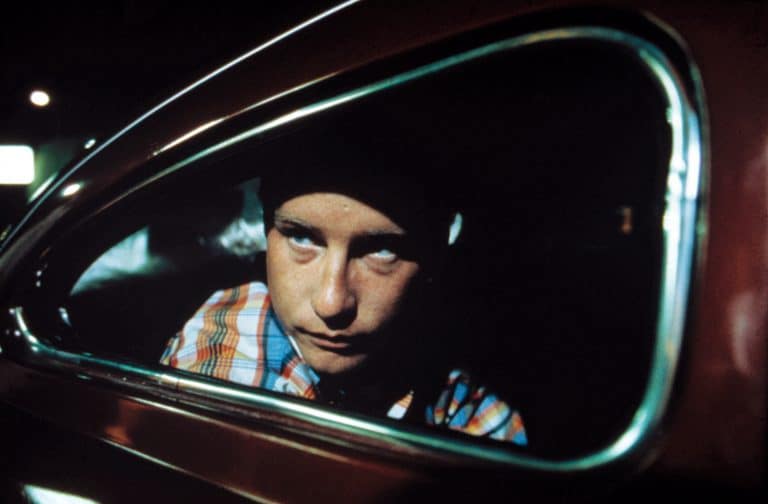 The following year in 1974, Dreyfuss played the leading role in The Apprenticeship of Duddy Kravitz. The '80s brought fans the timeless Stand by Me and in the '90s, Mr. Holland's Opus. Despite being one of the many greats in acting, Richard Dreyfuss has been known to clash with others. The actor battled with Robert Shaw on the set of 1975's Jaws and actor Bill Murray while filming What About Bob?. Yet, Dreyfuss has a different account saying Murray was "an Irish drunken bully," getting in his face and screaming, "Everyone hates you! You are tolerated."
Today, Dreyfuss is 75 years old, and currently has several projects in the works. He was most recently seen in 2022's Saving Christmas as the one and only Santa Claus. 
2. Ron Howard (Steve)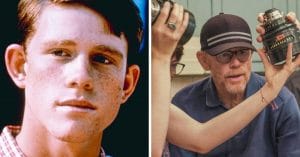 Steve is your average kid. He delicately tries to tell his girlfriend, Laurie, that they should date other people when he leaves for college. Steve is trying to find himself and Laurie doesn't think he needs to go 3,000 miles away to do that.
This role is Ron Howard's precursor to Richie Cunningham in Happy Days. And if you're a fan of Happy Days or even younger Ron as Opie on The Andy Griffith Show, we have great deep dives for both legendary TV shows for you to check out next.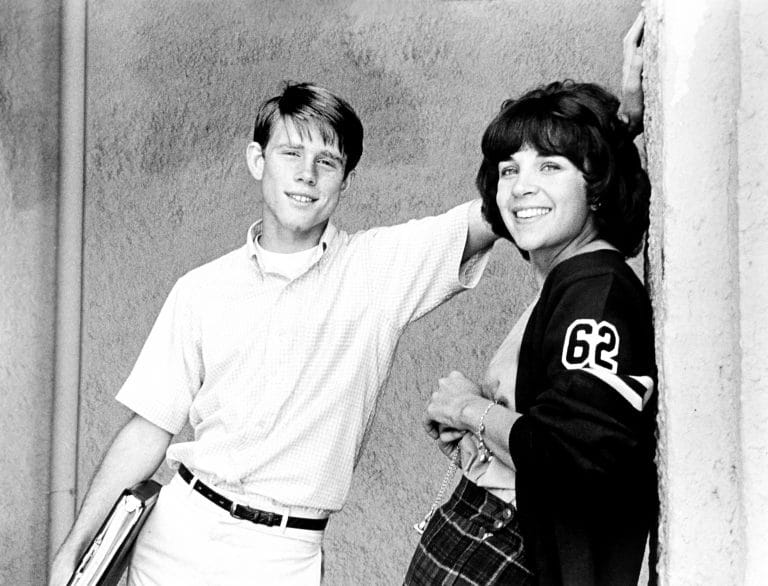 As we all know, Ron became one of the best directors in the biz, leading such greats as Apollo 13 in '95 and Frost/Nixon in 2009. The actor is currently developing his 1988-directed film Willow into a Disney+ series, still starring the great Warwick Davis as Willow, with several other projects in the works that he is executive produing. 
3. Cindy Williams (Laurie Henderson)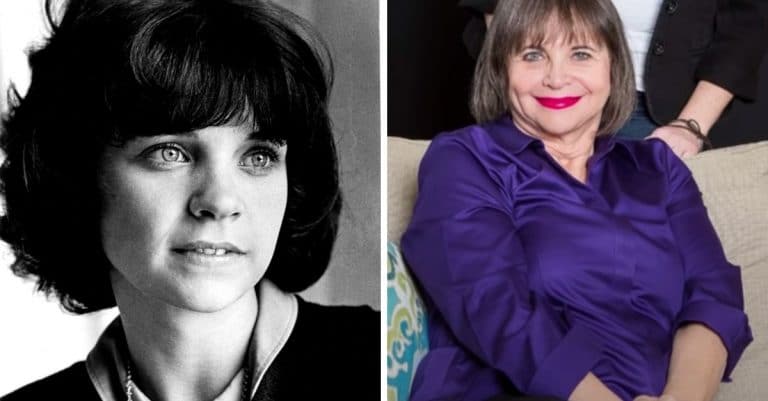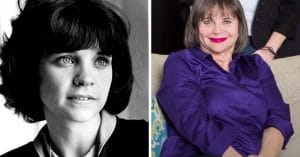 Laurie is Curt's little sister and the current girlfriend of Ron's character. In real life, Ron Howard is actually seven years younger than Cindy Williams. 
Cindy Williams and Ron Howard together journeyed to Happy Days. Williams guest-starred as Shirley Feeney transforming her character's success into eight seasons of Laverne and Shirley.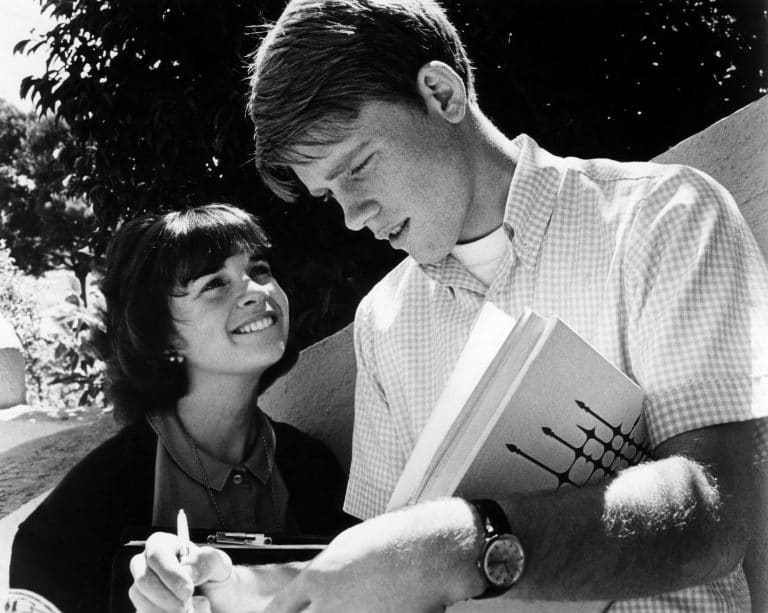 She's been quiet in TV and film in recent years, only holding minor roles. However, she had been very much into theater. Cindy Williams made her Broadway debut in 2007's The Drowsy Chaperone, succeeding in a role originated by the late Georgia Engel. Sadly, she died in January 2023 at the age of 75 after a brief illness. 
4. Charles Martin Smith (Terry Fields)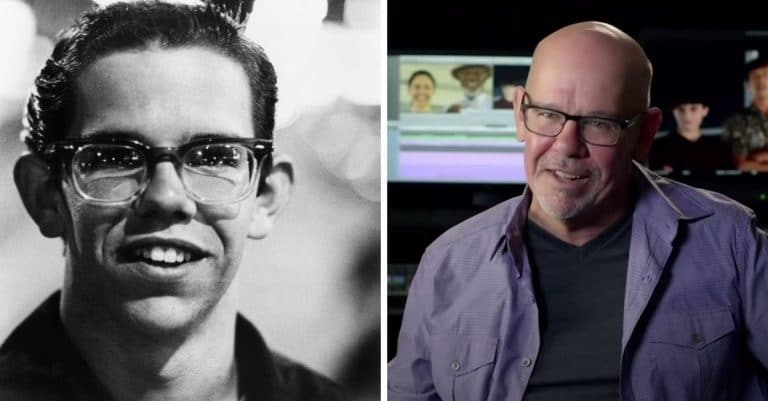 Terry "The Toad" Fields, is pretty nerdy and socially awkward. Terry is the one driving Steve's slick ride around town when he spots Debbie walking all alone. After a flirty conversation, Debbie and Terry spend the night cruising until the sun comes up.
Charles Martin Smith began acting in 1971 with a role in The Brady Bunch during season 3. American Graffiti was the first of two films in which Smith and Ron Howard appear together. They also star in the western The Spikes Gang opposite Lee Marvin in '74.
Beginning in 1979, Smith devoted almost three years to filming Never Cry Wolf. The actor stated, "I was much more closely involved in that picture than I had been in any other film. Not only acting, but writing and the whole creative process." This led him to direct films of his own. Smith went on to direct the initial episode that launched the hit TV series, Buffy the Vampire Slayer in 1997. That same year, he directed the hugely successful Disney film, Air Bud.
Today Smith is 69 years old and has continued to work steadily in huge films, writing and directing Dolphin Tale 1 & 2. 
5. Mackenzie Phillips (Carol Morrison)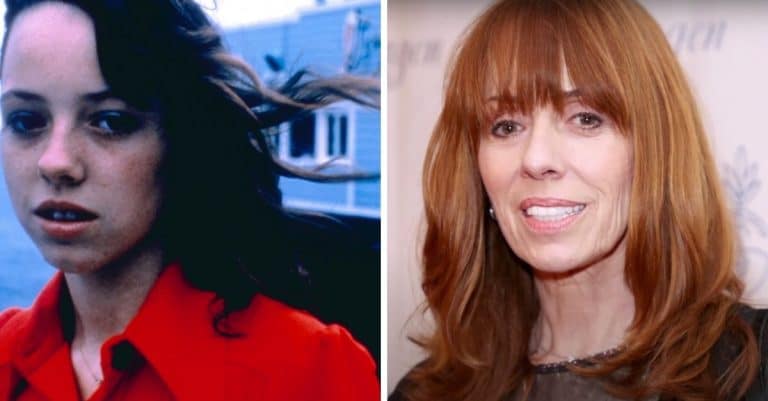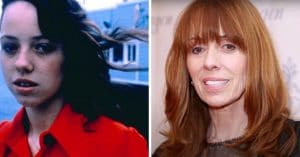 Carol Morrison is a pretty advanced-for-her-age pre-teen who hops in that gorgeous yellow coupe and unexpectedly turns John Milner's night from cruising around the town to babysitting. It's great fun to watch. When the group of girls pulls up next to them, the water balloon they chuck at Carol was scripted to hit the car and splash Phillips, however, it smacked her square in the face. The laughing ad-libbed scene that follows was kept in the final cut by George Lucas. He really directed and edited this film beautifully.
Mackenzie Phillips began acting in 1952. Her role in American Graffiti helped gain her attention in the entertainment biz. She later appeared alongside Valerie Bertinelli in the smash hit show One Day At A Time. Fans then caught her on the Disney Channel supernatural series So Weird in 1999.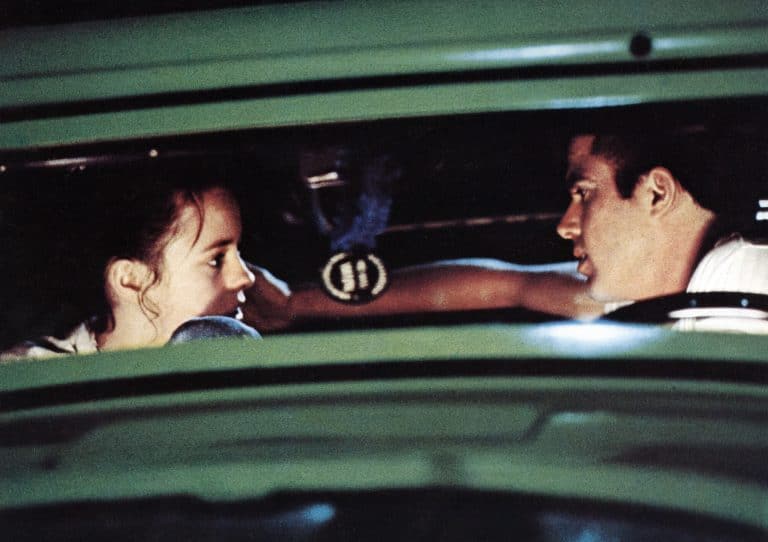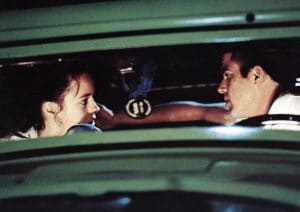 If you recognize her name, that's because Phillips is the daughter of Mamas and the Papas singer, John Phillips. Her life hasn't been easy though, growing up fully enveloped in the lifestyle of fame. For more on the troublesome relationship between Mackenzie and her father, which would become drug-fueled and even sexual, you'll need to watch our Forgotten Child Stars of the 1970s episode. She has made extraordinary strides in her adult life to become the successful woman she is today.
6. Candy Clark (Debbie Dunham)
Debbie Dunham was the blonde who hopped alongside Toad for a night they'd both remember fondly. Candy actually received a Supporting Actress Oscar Nom for the role but lost out to a 10-year-old Tatum O'Neal for Paper Moon. 
Many will remember Candy starring alongside David Bowie in 1976's The Man Who Fell to Earth.
Today she's 75 and still acting. Clark last appeared in an episode of Twin Peaks in 2017, and the film 5 Weddings in 2018. She was also in a couple of episodes of Criminal Minds, including one in 2019. 
7. Harrison Ford (Bob Falfa)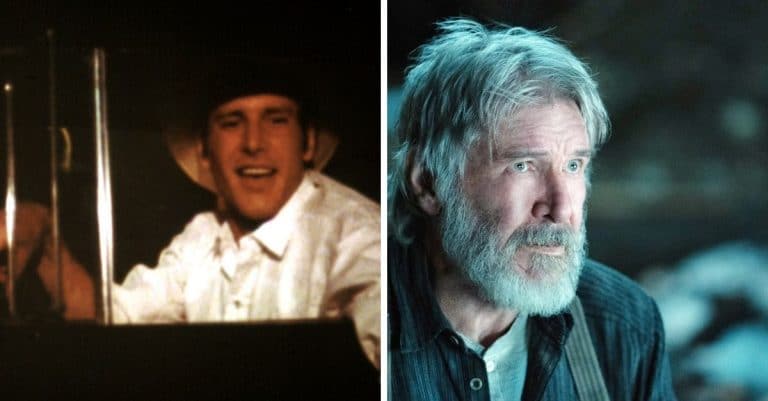 Bob Falfa is a bold out-of-towner looking to race John and his famous Ford coupe. Harrison was asked to cut his hair for the film, but he refused and offered to wear a hat instead.  He was reportedly arrested one night after a bar fight and kicked out of his motel room during filming. Interesting fact: his scenes were cut from the original theatrical release, but re-inserted for a rerelease following the success of Star Wars.
Most fans know Ford best as part of the bigger rebellion, like Han Solo in George Lucas' far-out sci-fi epic Star Wars. Set designer Roger Christian claims he added the pair of dice hanging in the Millennium Falcon due to American Graffiti. Ford's character had a skull hanging from his rear-view mirror while Ron Howard had the fluffy dice.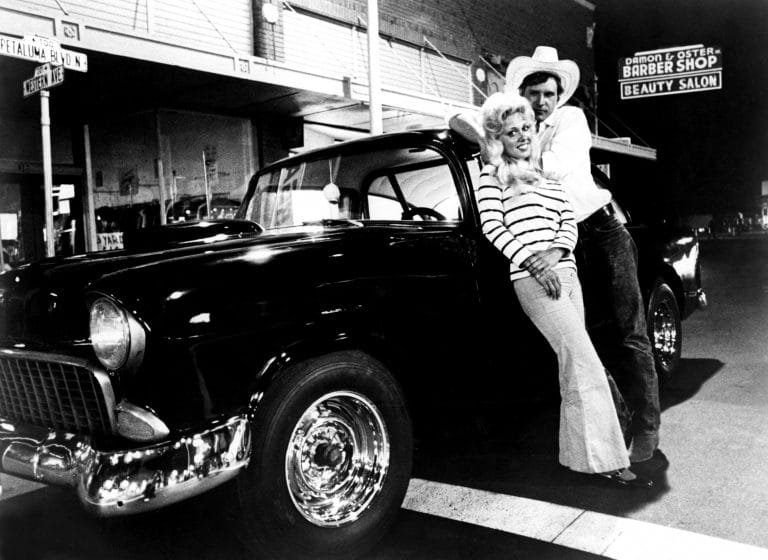 Harrison is one of the greats for sure, also championing the Indiana Jones franchise. Fans can expect a new Indiana Jones film (the fifth in the series that started in 1981) slated for a June 30, 2023 release. He's also starring in the series Shrinking alongside famous actor Jason Segel currently. 
8. Wolfman Jack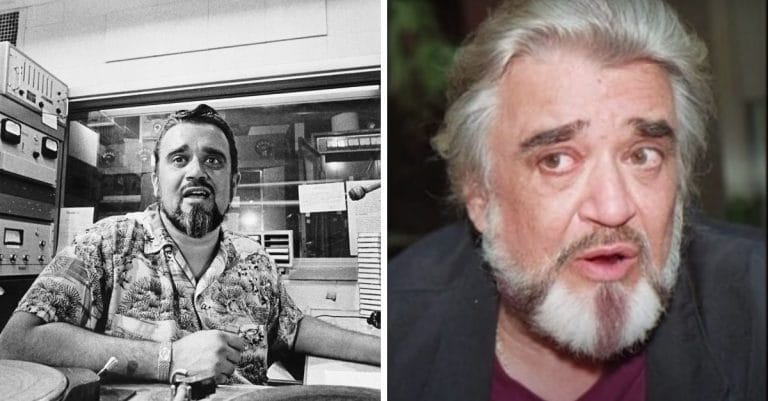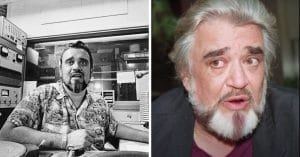 The legendary real-life DJ, Wolfman Jack, with his iconic gravely, raspy voice, added authenticity to this wonderfully sculpted film. In gratitude for his performance, George Lucas gave Wolfman Jack a fraction of the net profits. This payment ended up being enough to provide a comfortable income for the rest of his life. 
Wolfman Jack appeared in cameos starting in 1971, with American Graffiti being just his second. He continued to use his voice to land side gigs like on the cartoon spinoff The Fonz and The Happy Days Gang.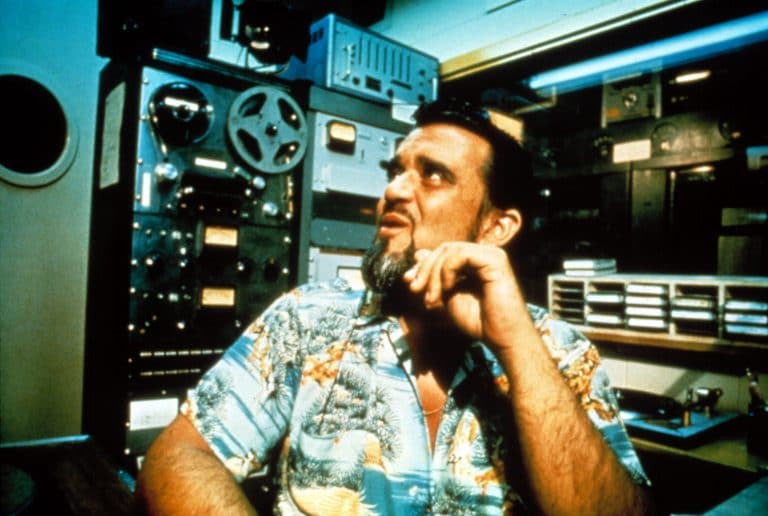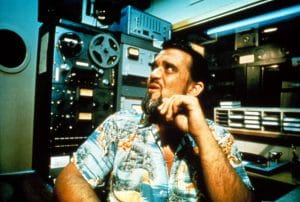 The final time Wolfman Jack featured on film was in 1995 on Married With Children. That very year, the Wolfman sadly passed away at the age of 57 from a heart attack. In regards to his iconic and distinct voice, he says, "It's kept meat and potatoes on the table for years for Wolfman and Wolfwoman. A couple of shots of whiskey helps it. I've got that nice raspy sound." Definitely a voice we'll always remember.
9. Paul Le Mat (John Milner)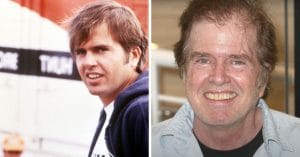 John Milner is a different kind of youth. Much older than the rest of the bunch, John refuses to grow up. He spends most of his time fixing cars or cruising in his pristine yellow deuce coupe. The storyline between him and the young Carol who hops in his car for a ride is charming and multilayered. They both put in great performances. 
Paul Le Mat was completely raw before this film. Willard Huyck, who co-wrote the screenplay, stopped to pick up a hitchhiking Le Mat when he remembered him from his American Graffiti audition. He got to tell him the good news of his inclusion as Milner, and the rest is history.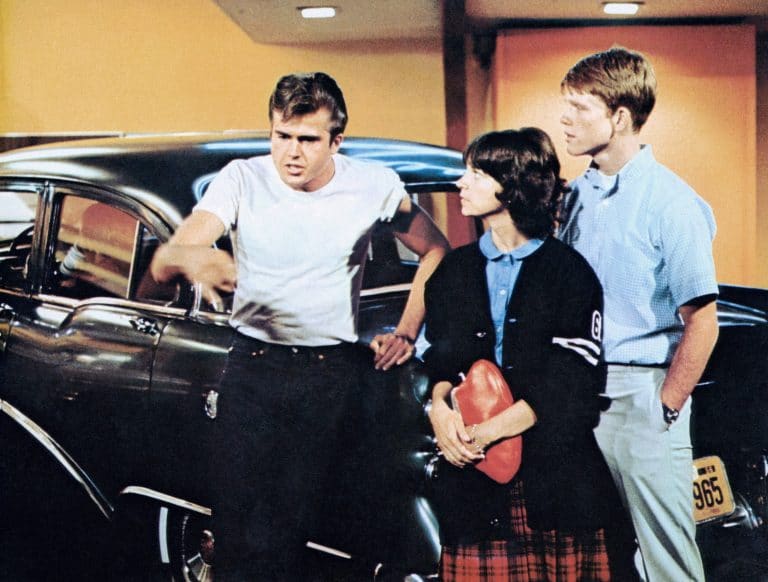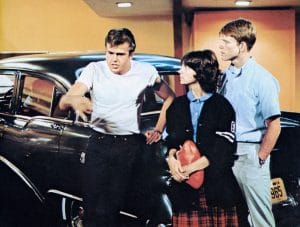 After filming, Paul was able to continue his success by working with famed director Jonathan Demme. His next few films were the 1977's comedy Citizens Band and Melvin and Howard in 1980. In the '90s, fans saw Le Mat take on the role of Josiah Peale in the great western franchise, Lonesome Dove. Le Mat hasn't acted since 2009, but he currently has a film in production titled Eli Elder, where he plays the leading role.
Today Paul Le Mat is 77 and also posts videos on YouTube.
With a stacked cast of at the time much-untapped potential, American Graffiti is a forever classic. Can anyone really get enough of young Harrison Ford? Was he your favorite character from this flick? Is this George Lucas' greatest film? Who out there enjoyed the sequel, More American Graffiti, released in 1979? 
FAQs
How old was Harrison Ford in American Graffiti?
Harrison Ford was 30 years old when he appeared in American Graffiti. He played the role of a white-cowboy-hat-wearing drag racer while making a living as a part-time carpenter living in LA.
Where did they film American Graffiti?
Director George Lucas chose Petaluma for the set of American Graffiti. Petaluma Boulevard and Western Street in downtown Petaluma were used for some of the film's most memorable scenes.
Why did Harrison Ford wear a cowboy hat in American Graffiti?
Harrison Ford's character always wore his signature hat, most notably while challenging John Milner (Paul Le Mat) to race. Ford decided on a cowboy hat only after Lucas requested that Ford cut his hair.