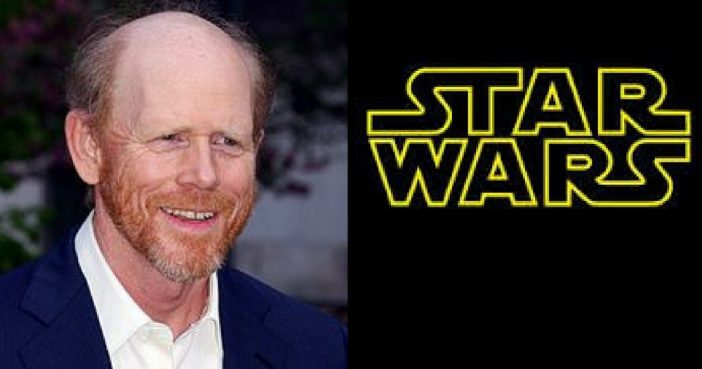 After days of speculation, the Oscar-winning filmmaker Ron Howard has signed on to take over as director of Disney and Lucasfilm's untitled standalone Han Solo movie.
The announcement was posted on StarWars.com on Thursday.
The movie's original directors, Phil Lord and Chris Miller ("The Lego Movie"), were reportedly fired this week by Lucasfilm President Kathleen Kennedy over creative differences on the "Star Wars" film.
"At Lucasfilm, we believe the highest goal of each film is to delight, carrying forward the spirit of the saga that George Lucas began forty years ago," Kennedy said in a statement. "With that in mind, we're thrilled to announce that Ron Howard will step in to direct the untitled Han Solo film. We have a wonderful script, an incredible cast and crew, and the absolute commitment to make a great movie. Filming will resume the 10th of July."
Sources say that Howard would soon meet with the actors — Alden Ehrenreich as Han Solo and Donald Glover as Lando Calrissian, alongside Woody Harrelson, Emilia Clarke, Thandie Newton, and Michael K. Williams — to settle everyone's nerves and see the rough edit.
The movie was scheduled to shoot for three and a half more weeks, and there will be five weeks of reshoots. Supposedly, the latter is common for most large franchise movies.
Howard has over 40 director credits to his name, including 1995's "Apollo 13" and 2001's "A Beautiful Mind," which earned him an Oscar for best director.
https://www.youtube.com/watch?v=iwcqyTZ2cJU
What's next for the two former directors? Click "Next" to find out.