Happy Days was an iconic show that ended in 1984 but fans still enjoy it to this day. This begs the question, what do you think the characters would be up to in the years following? In 1992, there was some interest in filming a reunion movie to catch up with the characters.
However, not all of the actors were on board with the idea and it never happened. They did, however, film a cast reunion special. One writer decided to share her thoughts about what the characters would have been doing in 1992 and wrote her own reunion.
One writer imagined 'Happy Days' gang's futures
Gannet News Service writer Valerie Helmbreck wrote a column called "Where would Happy Days be now?" and predicted what would have happened to the characters. She ended up being able to interview Henry Winkler, who played Fonzie, and he admitted that he thinks Fonzie would own a chain of Mr. Goodwrenches.
She then shared her ideas about what would have happened to the rest of the gang. She said, "When the series ended, Richie was headed to Hollywood to become a script writer. After a few unsuccessful sitcom pilots, Richie might have fallen back on his college journalism degree and gone to work in studio public relations."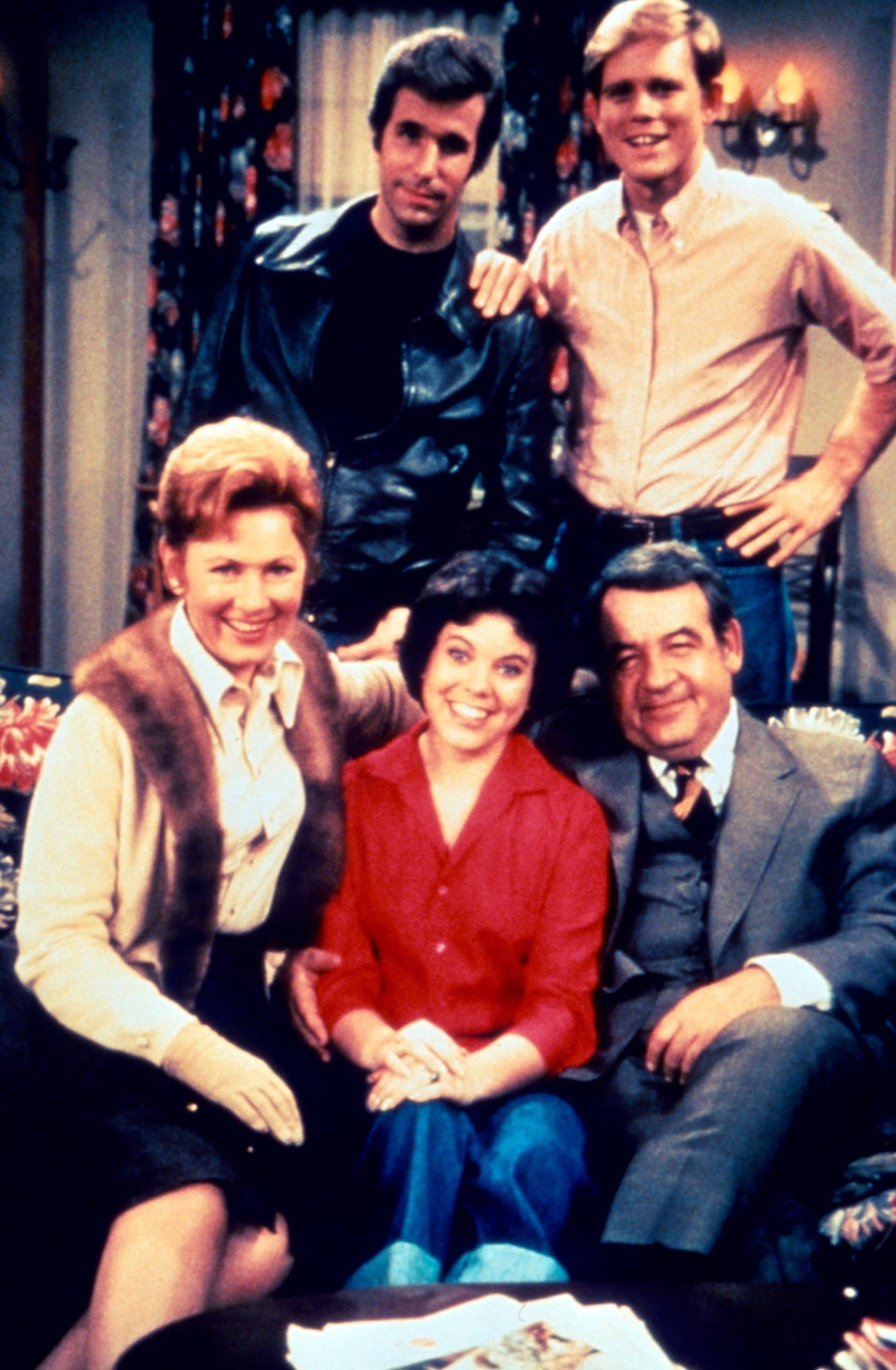 Valerie added that she thinks Richie's wife, Lori Beth would have an interior decorating business and would take care of their two kids. She predicted that Joanie still loved Chachi and thought Joanie would become a teacher at the high school while Chachi would open a music store after having a failed music career.
She also said that she believes Mr. and Mrs. Cunningham would retire in Florida and hand over the keys to the hardware store to Potsie. Do you agree with any of her predictions?