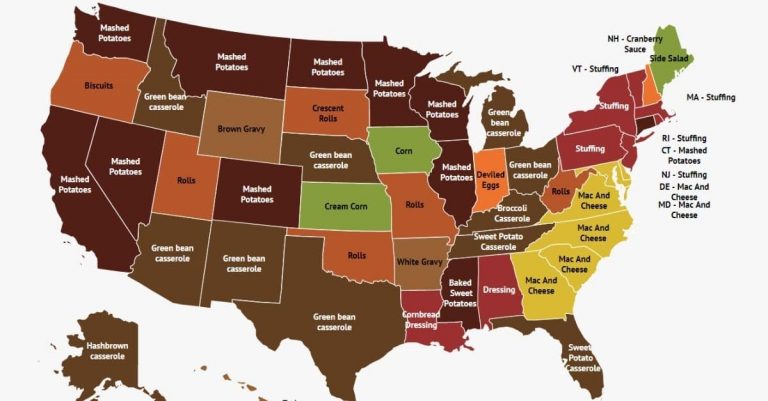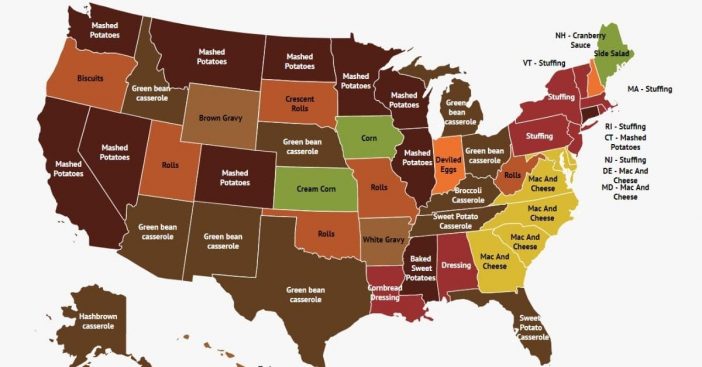 As Thanksgiving approaches people across the country must answer one important question – what's for dinner? While turkey is the traditional main course of this national holiday, there are many different preferences in American's favorite side dish. A person's side of choice may have a bit to do with the region of the country they live in. Or it could be a unique aspect of the state itself.
Recently the website Zippia created a map of the most popular side dishes in every state in America. They used Google trends to examine over 20 classic Thanksgiving dishes. Upon breaking down their findings, we discovered some interesting results and even a little bit of skepticism.
Mashed Potatoes – Washington, Montana, North Dakota, California, Nevada, Colorado, Minnesota, Wisconsin, Illinois, Connecticut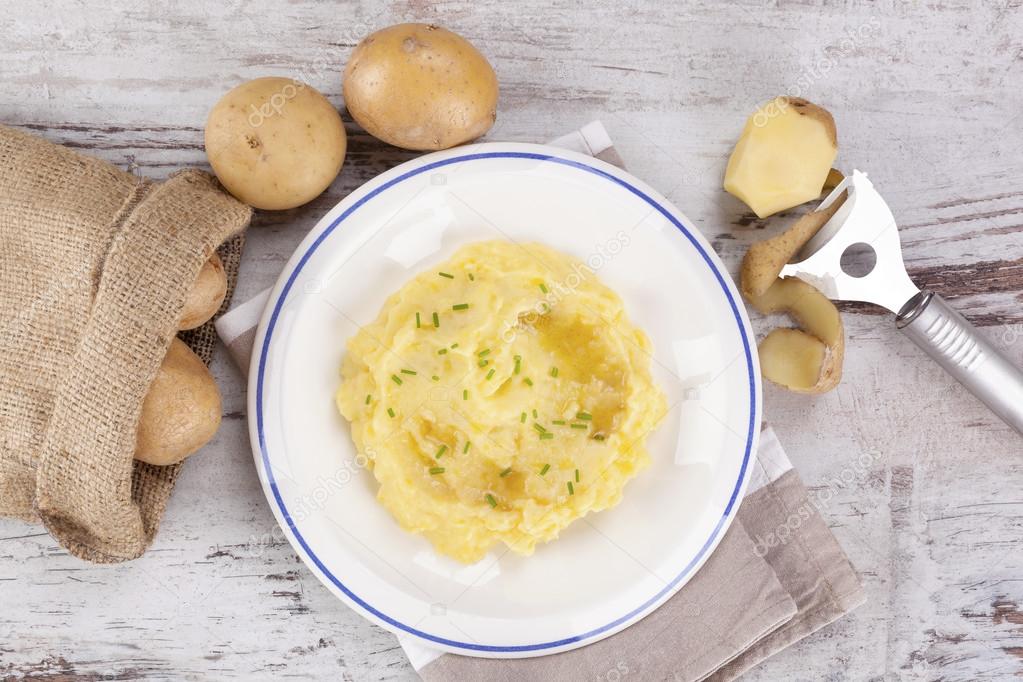 Overwhelmingly, Zippia found that mashed potatoes were the most popular Thanksgiving side dish. Ten states in total prefer this side, and who could blame them? Mashed potatoes are a classic. They pair perfectly with turkey and can be slathered in gravy along with everything else on your plate.
RELATED: These Popular Thanksgiving Brands Still Invoke Nostalgia Today 
Green Bean Casserole – Arizona, New Mexico, Texas, Idaho, Michigan, Ohio, Nebraska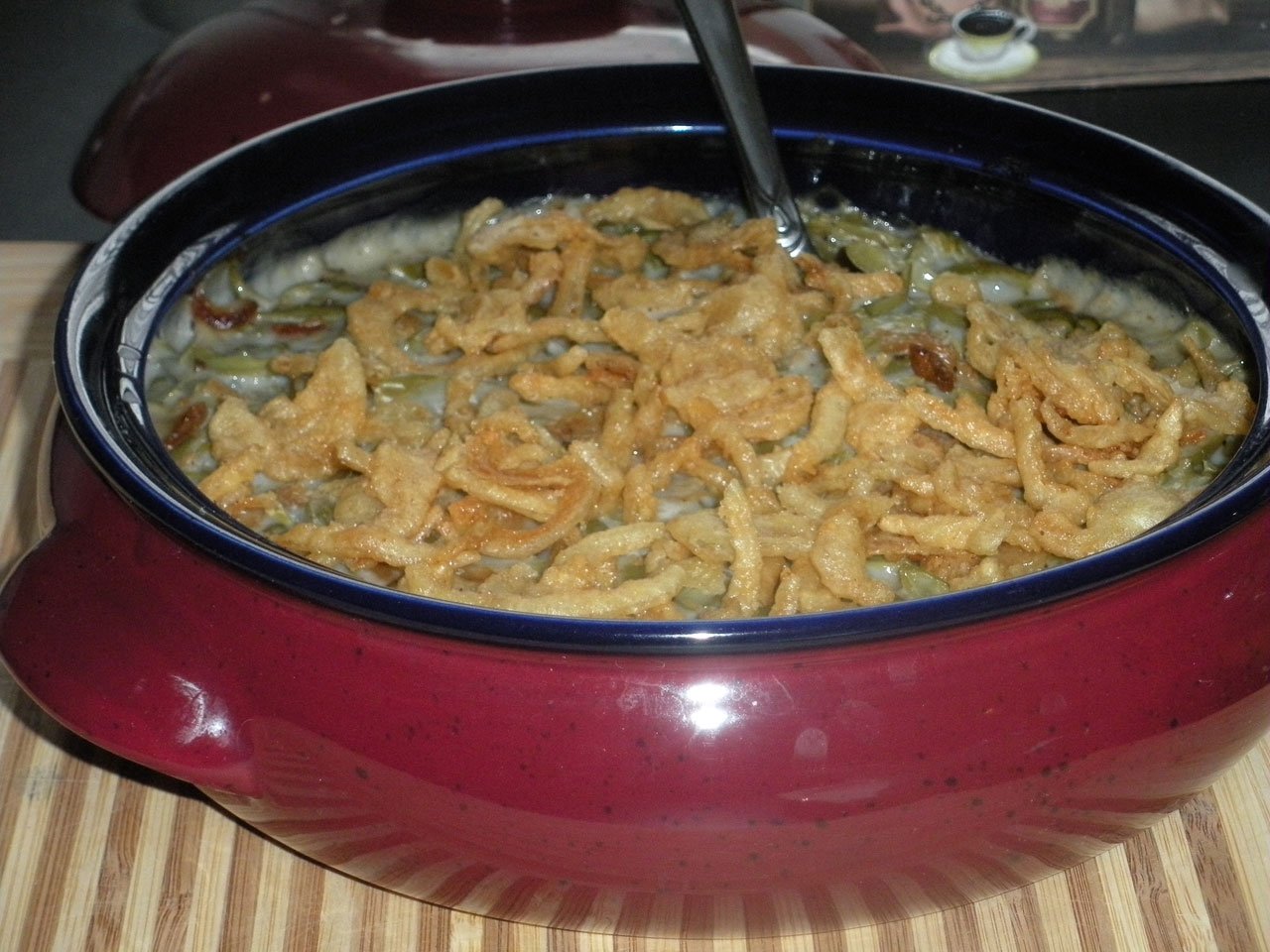 People love green bean casserole!  It's an underrated dish and a surprising seven whole states have this side as their favorite on Thanksgiving. Green bean casserole is delicious, inexpensive, and pretty easy to make. It's no wonder it has become a holiday staple.
Mac and Cheese – Georgia, South Carolina, North Carolina, Virginia, Delaware, Maryland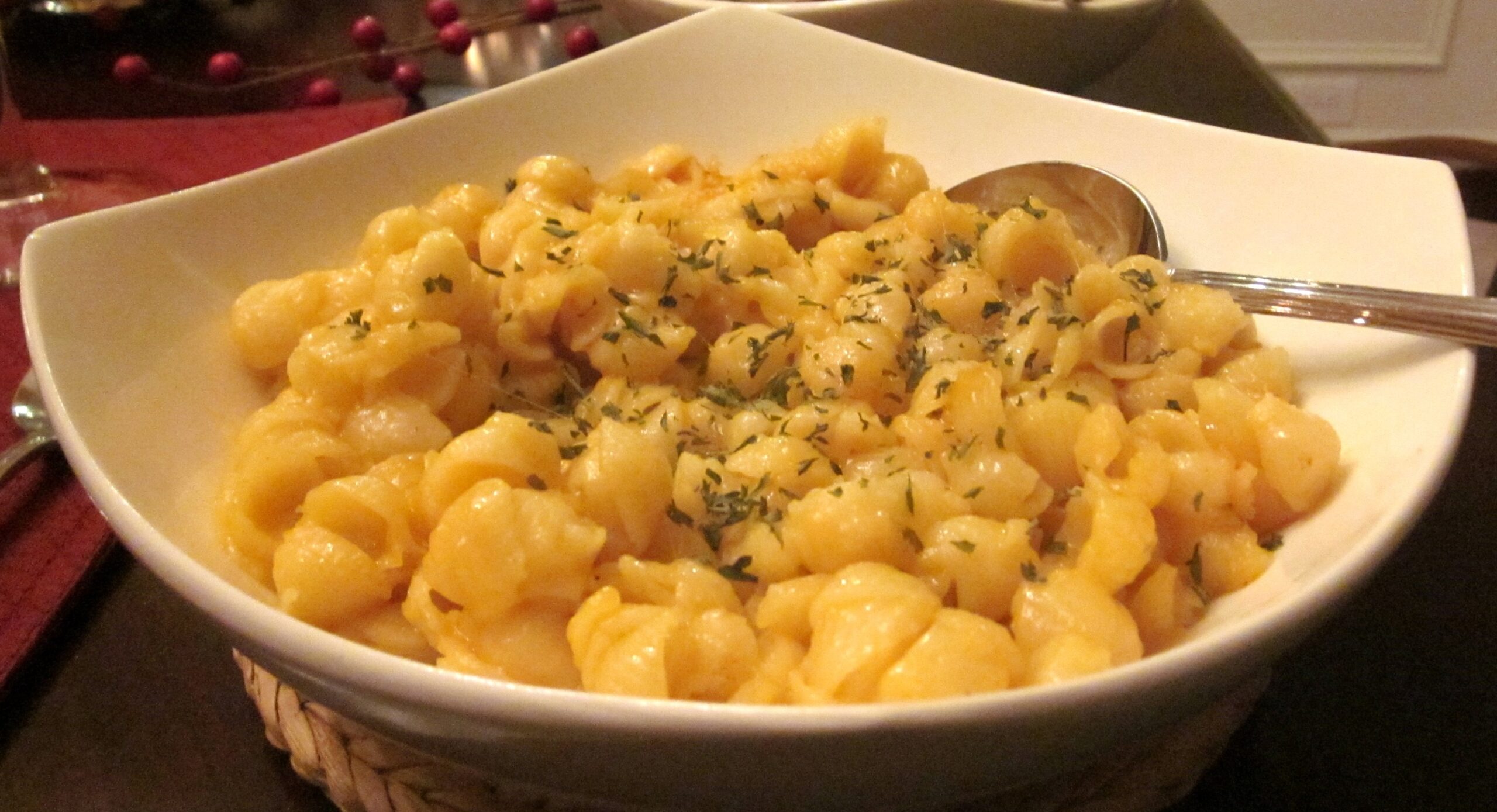 Mac and cheese might not be the most traditional Thanksgiving side dish, but it's hard not to love its creamy, cheesy goodness. Thanksgiving is definitely a day not to worry about carbs, so this side might as well be on the table. Mac and cheese is actually tied for third place on this list, along with stuffing. Interestingly it appears to be the side of choice in six states, all of which sit on the east coast.
Stuffing – New York, Pennsylvania, New Jersey, Rhode Island, Massachusetts, Vermont
It's not surprising that stuffing is also high on this list. Although it isn't something we think about every day, stuffing is usually equated with Thanksgiving. It appears to be an especially popular side in the northeast, according to Zippia.
Rolls – Utah, Missouri, Oklahoma, West Virginia, South Dakota
Simple and delicious, rolls are something you might forget about until you see them at Thanksgiving. But whether you're slathering them in butter or sponging up excess gravy, rolls are essential. South Dakota more specifically has crescent rolls as their favorite side dish.
Gravy – Wyoming, Arkansas, Hawaii
Gravy is without a doubt essential to Thanksgiving. It elevates turkey, mashed potatoes, rolls, or anything else you could possibly have on your plate. Although all three of the above states favor gravy for their Thanksgiving side dish, there were some discrepancies involved. Wyoming chose brown gravy while Arkansas chose white gravy. And Hawaii's favorite side dish is specifically "turkey gravy"
Sweet Potato Casserole – Tennessee, Florida / Broccoli Casserole – Kentucky / Hashbrown Casserole – Alaska
Although green bean casserole is by far the most popular of the casseroles, Tennessee and Florida apparently prefer sweet potato casserole. Conversely, broccoli casserole ranked the highest in Kentucky and hashbrown casserole in Alaska. 
Corn – Kansas, Iowa
Considering Iowa is the state that produces the most corn, we're not super surprised that it's the preferred Thanksgiving side. Kansas, another Midwestern state, more specifically has creamed corn as the favorite.
Dressing – Alabama, Louisana
The old dressing vs. stuffing debate really seems to be a matter of regional differences. Many southerners refer to dressing as a mixture of things (cornbread, turkey drippings, peppers, onions) browned in the oven. Other states may argue the type of bread used, whether it's cooked inside the turkey or not, whether it's called stuffing or dressing, etc. Louisiana specifically cited cornbread dressing as it's favorite Thanksgiving side.
Cranberry Sauce – New Hampshire
It's a bit surprising that only one state, New Hampshire, has cranberry sauce as its favorite side dish. Granted, cranberry sauce probably isn't the star of Thanksgiving dinner, but it is a side dish that is almost synonymous with the holiday.
Biscuits – Oregon
We've already seen that a handful of states prefer rolls as their Thanksgiving side, but Oregon more specifically likes biscuits. We're not really sure of the reason for this variation. Could the Google trends in Oregon have something to do with Portland's Pine State Biscuits? Maybe that's reaching.
Deviled Eggs – Indiana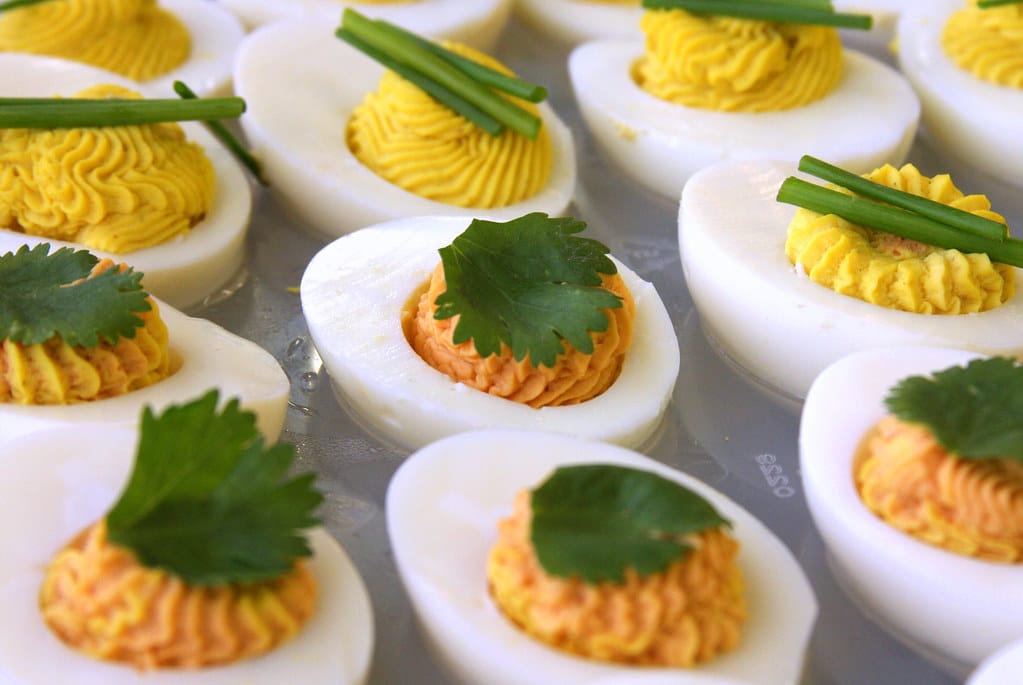 Who doesn't love a good deviled egg? They're a side that you really only see at parties and holiday events, so it's understandable that some people might especially look forward to them.  Indiana might be on to something.
Baked Sweet Potatoes – Mississippi
Sweet potatoes are a classic element of Thanksgiving. As we've already seen, a few states prefer sweet potato casserole as their side dish. But interestingly, Mississippi's favorite side is simply baked sweet potatoes.
Side Salad – Maine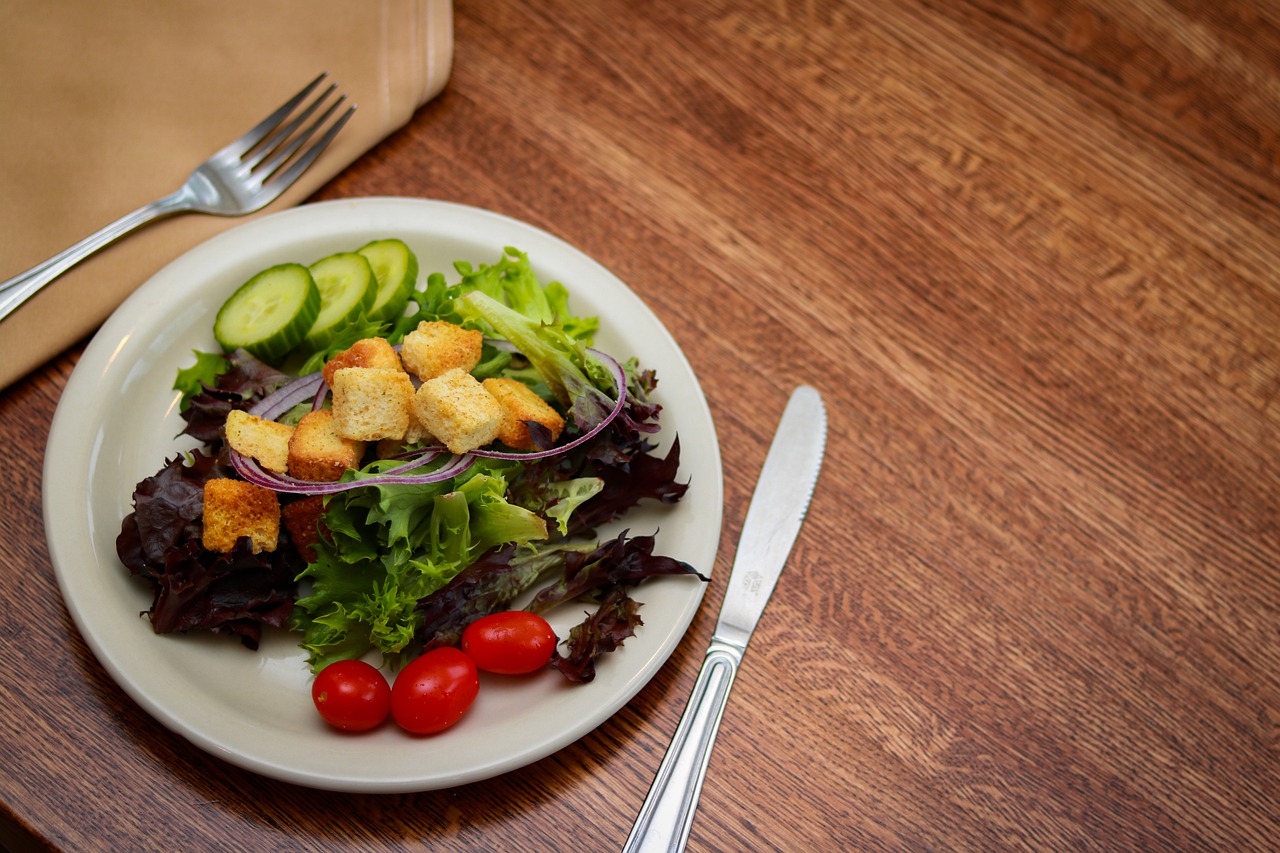 Google analytics can only be so accurate. While the article on Zippia attests that the Google search interest in salads is higher than anywhere else in the states, it's still hard to believe that Maine's favorite side dish is salad. Sure having a crisp salad on your plate is a nice break from shoveling down turkey and mashed potatoes, but it seems unlikely it's what everyone in Maine looks forward to the most.
This story may contain affiliate links from which we may earn a small commission.