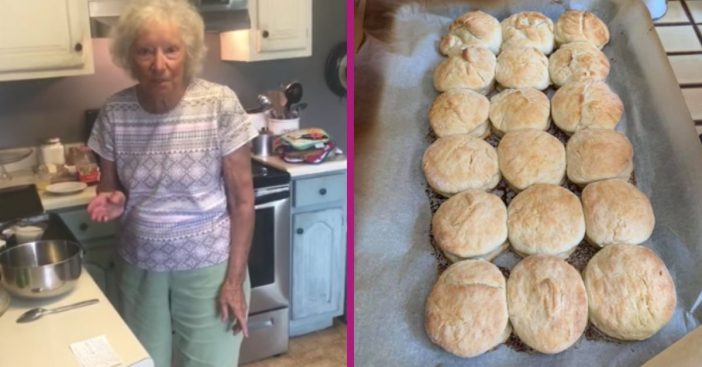 Pat Wilbanks, a grandmother from LaFayette, Georgia, has been making her famous 4-ingredient biscuits for decades. She recently shared her family's recipe to social media and has become an Internet sensation! Grandma Pat first posted a three-part tutorial to her Facebook account, originally shot as a favor for the granddaughter of the Wilbanks' best friend.
"My friend is down in the nursing home and when she was home living at her apartment, I would go up and fix biscuits for her and her husband," Pat tells TODAY Food. "My daughter-in-law is a nurse and for National Nurses Day, I'd fix hundreds of biscuits for the nurses. Last time I talked to my friend, she asked me to mail the recipe to her granddaughter."
Grandma Pat really knows how to bake!
https://www.facebook.com/pat.wilbanks.9/videos/2686496781674665/?t=0
However, there was only one problem standing in Grandma Pat's way. "I've never used a recipe," she admits. She's been making these biscuits for several years by just eyeballing the ingredients and how much to use. So, to make this video, she called in her grandson Chris to help her out. He helped her measure all the ingredients for this special video and made sure to write down the recipe.
RELATED: This Is How You Can Make Depression-Era Peanut Butter Bread
In the video, which her grandson also helped film, she can be seen preparing the fluffy, buttery biscuits to perfection. The video has since garnered over 62,000 views across the globe with some very endearing comments from people watching at home.
She went viral pretty quickly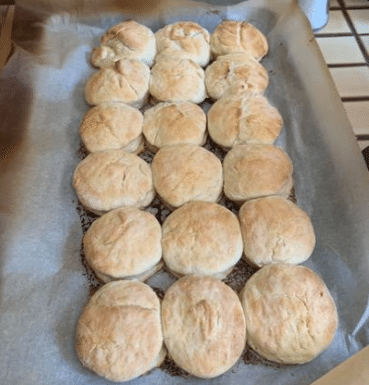 "Miss Pat you are a treasure!!"  one person says. Another says, "Thank you for sharing the recipe with all of us! I felt as if I was right at home with you while you made them. I think you are a wonderful teacher and I will be making your biscuits tonight!"
Originally, Pat didn't know what "going viral" meant so Chris had to explain it to her. "Chris called me the next day and said, 'Nana your biscuit recipe has gone viral.' And I said, 'What is that?' I'm honored and very thankful," she says.
Where the recipe originates from
Pat says she learned this way of baking biscuits from her husband's grandmother, a woman named Rose Hawkins. She was born in 1886. Pat was 12 years old when she started learning how to bake biscuits. Pat's mother passed away when she was just 11, so she had to take on cooking and baking skills to help feed her family. She remembers that her childhood home in Tennessee had no running water and did their cooking on a wood stove.
Back in the day, their recipe consisted of lard, flour, and home-churned buttermilk from the family's cow. Fast forward to today, the recipe has been modernized a bit. This includes using Crisco instead of lard and using White Lily self-rising flour. Pat also prefers to use a specific type of buttermilk now that grocery stores are packed with so many different options.
How to follow her recipe and make her famous biscuits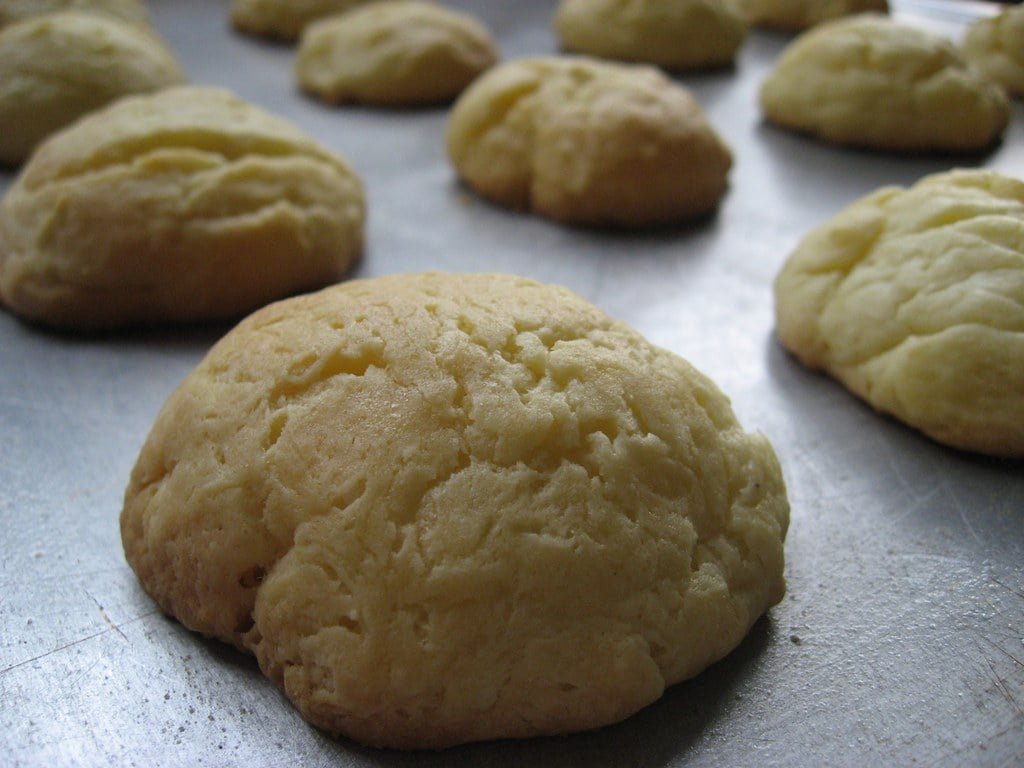 Want to learn how to make Grandma Pat's delicious biscuits? Read on!
Ingredients
1 1/2 cups self-rising flour, plus 1/3 cup for dusting
1/3 cup Crisco
1 cup buttermilk (a little less is OK, according to Wilbanks)
2 1/2 tablespoons butter, melted (don't use margarine)
Steps
Preheat oven to 425 F.
Combine flour, Crisco and buttermilk in a large mixing bowl. Stir until well combined, mashing the shortening into the flour and buttermilk.
Flour a baking pan, then dump the dough into the pan and knead together. Pat it out to about 3/4-inch thick.
With a biscuit cutter, make 8 uniform biscuit rounds and add them to a separate baking sheet. Spoon melted butter over the top of each biscuit.
Bake biscuits for about 13 minutes. If you prefer a more golden-brown top, broil the biscuits for an additional 2-3 minutes.
Remove biscuits from the oven and enjoy while still hot … with more butter, of course!
What about these MEMORABLE dishes that grandma used to make?