*FAQs at bottom of the article*
UPDATED 2/9/2023
Do you remember watching ALF? The show ran from 1986 to 1990 and featured an alien named ALF from planet Melmac, though, sometimes he went by the name Gordon Shumway. After crash-landing in their garage, he lived with the Tanner family. The puppet and family generated lots of laughs over the years.
Ever wonder what happened to the cast of actors after ALF ended? Reportedly, the cast didn't have a big goodbye party and aren't close since they went their separate ways. Let's find out what they have been up to since the show went off the air.
Andrea Elson (Lynn)
When someone's stranded and homesick, the best thing is a friend. And that's what Lynn Tanner was for ALF, for better or worse — worse being when she enabled his more ridiculous schemes. It's the thought that counts, though, and it was always a two-way street, with ALF being a pretty big help for the shy young girl's self-esteem.
Andrea played the teen daughter Lynn after entering the industry as a print model and commercial actor. Her first big break came when she was just 14 and acted in Whiz Kid alongside the future Detective Wojo himself, Max Gail. The show didn't run all that long, but it was enough for Andrea to be featured in the magazine Teen Beat. After another guest star spot on Silver Spoons, she was all set for a life-changing role on ALF. Even after that sitcom, more guest-star roles kept coming in, including on Married with Children.
She ended up dating and marrying a production assistant named Scott Hopper who worked on ALF. She had a guest appearance on Mad About You, but these days the 53-year-old focuses on being a wife, mother, and yoga teacher.
Paul Fusco (ALF)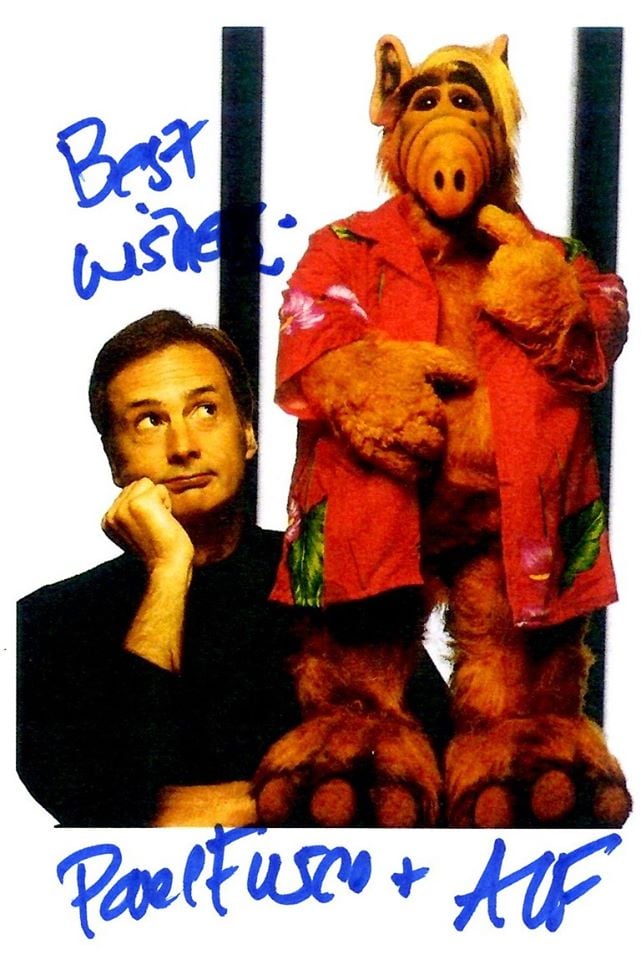 When former Melmackian space guard ALF crashed into the Tanner family home, everyone experienced culture shock. The Tanners had to contend with the existence of aliens — and very troublesome ones at that — and ALF had to learn about Earth's customs. Through all the grief he sometimes caused the family, though, ALF proved to be a very caring guest. He'd help school some stubborn teachers for the kids and he tried to boost Mrs. Tanner's self-esteem. Oh, he also got Mr. Tanner arrested, but he had good enough intentions.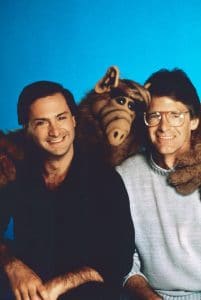 Paul Fusco brought ALF to life while balancing a whole lot of other commitments before the show even started. He could stay in-character while doing puppetry and magic, which was how his career started, beginning on children's shows. Naturally, he took up ventriloquism and that's when he met other up-and-coming puppeteers Bob Fappiano and Lisa Buckley. They brainstormed and became a powerful trio for HBO and Showtime with programs like The Crown of Bogg in '81. All the while, he nurtured the roots for the future ALF, who existed as a character before the show. Fusco took to bugging his family with a bizarre-looking puppet he'd use around the house. This silly concept became the show we enjoy to this day. ALF actually grew so popular it got not one but two cartoons: ALF: The Animated Series and ALF Tales, the two actually airing concurrently in 1989.
Paul Fusco was the only cast member to reprise his role from the live-action series He admitted that the puppet wasn't easy to move around, but we think he did a great job! He still does ads and other projects as ALF and made appearances on Young Sheldon, Mr. Robot and Duncanville. The show also endured a dispute in ownership rights, so NBC ended up trading in an alien for an alien fighter with Will Smith's Fresh Prince of Bel-Air.
Today at 70, Fusco enjoys family time with his wife and son. But he still honors the puppet that made him such a big name and as of 2019 he announced plans for a reboot. All the while, fans still celebrate ALF, too, with a potential statue right in Fusco's hometown.
Max Wright (Willie)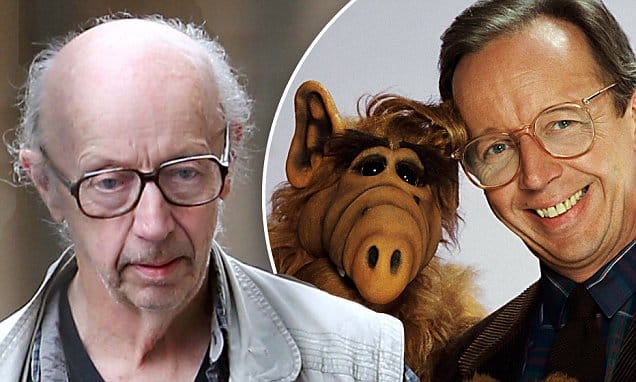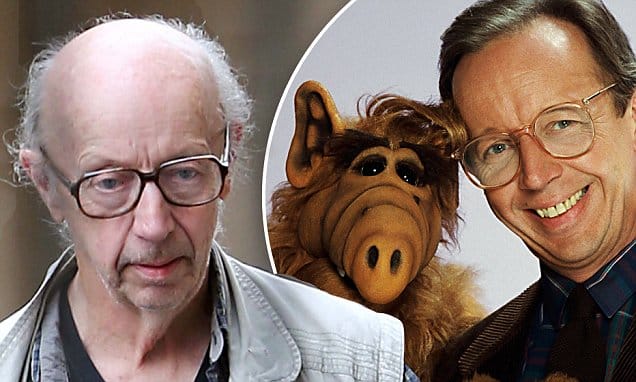 As the head of the Tanner family, Willie had a lot on his plate. That happens when an alien crash-lands into your home and life, upending everything. However, he got something out of all this: he could feed his inquisitive nature and conduct research with ALF's help. That made up somewhat for Willie needing to be the straight man to ALF's antics.
MAX WRIGHT who appeared in films such as Reds , Soul Man and Alf has died aged 75 – RIP pic.twitter.com/WFVTE4tP02

— We Love Movies !!! 🎬 (@MoviePolls4U) June 27, 2019
Max Wright's rise in the industry began in the '70s and he immediately landed a strong supporting role in Jaws. He could also be seen in All That Jazz in 1979. Nineteen-eighty-three marked Wright's involvement in the short-lived series Buffalo Bill. Jump ahead three years, and Wright became the one and only Will Tanner, though he did endure some grievances throughout the show. Reportedly, ALF ended because Max was ready for it to be over; he disliked playing second fiddle to a puppet. Additionally, a lot of the cast grew tired from the dangerous working conditions. For Fusco to operate ALF, the set needed trap doors, so the actors had to block their moves very carefully — one episode could take days to film because of this need for caution.
It has been said that he walked away without even saying goodbye to the cast. However, later in life, he admitted that the show was a joy. He went on to focus on theater and other shows like Dudley. Additionally, he helped bring Stephen King's The Stand from book-to-screen and then worked on Norm MacDonald's show, Norm, in 1999. He sadly died in 2019 from lymphoma, two years after his wife died from breast cancer.
Anne Schedeen (Kate)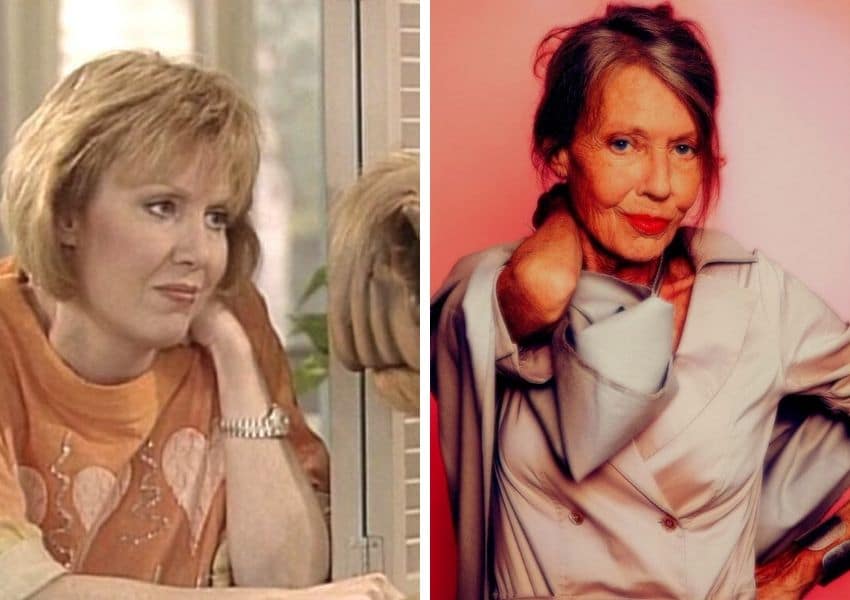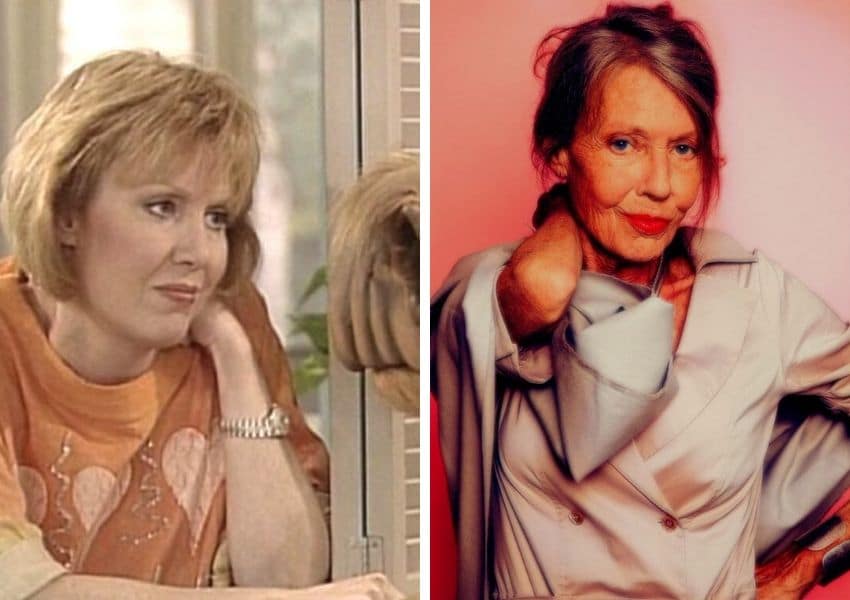 ALF caused a lot of trouble, but he taught Kate Tanner that a woman of such radiant beauty could only blossom with time. But then he also had her give a massage to a brooding homesick alien, so it balances out. At least she could appreciate when he waxed poetic.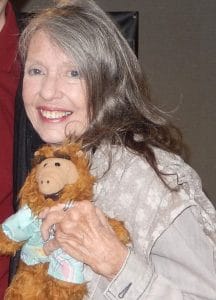 Anne Schedeen brought the Tanner mother to life and set herself up for a lot of success in the industry. She had to. As a child, Schedeen was almost chronically shy and hid from guests. Her mother decided acting classes might help her with stage fright of a different kind and it seemed to have worked. In fact, it paid off in 1974 when she booked a recurring role as Carol in the hit show, Emergency. At the same time, she played Dr. Welby's daughter Sandy Porter on Marcus Welby, MD. What a start! She also guest-starred over the years on Three's Company and was one of the stars of Paper Dolls. On ALF, she provided a voice of reason while also hiding an alien from law enforcement. That turned around when she helped uphold the law as Detective Peggy Fraser in Judging Amy in 2001.
After the show, she became a comedy coach and an interior designer. She actually did some interior design for celebrities like George Clooney! Schedeen, 74, is also an ambassador for Holiday Heroes, a charity that focuses on bringing joy to hospitalized children.
Benji Gregory (Brian)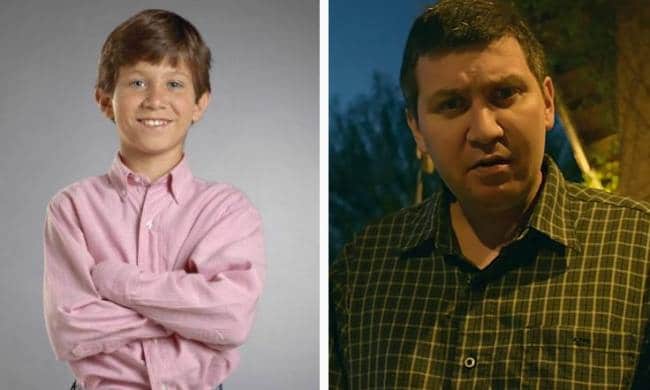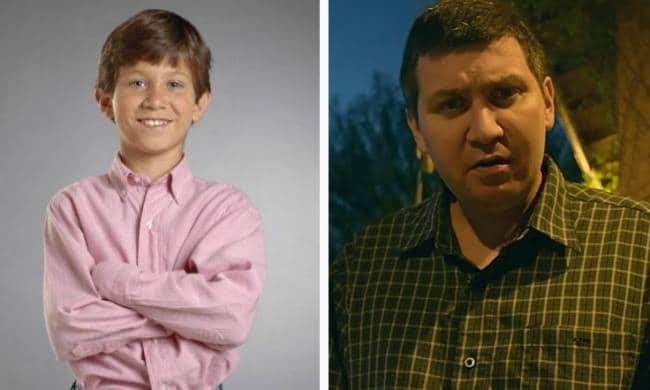 Just about any kid would find it exciting to have a years-long sleepover with an actual alien. So, even though Brian Tanner couldn't have friends over — lest they discover ALF — he made the best of it. The two ended up close friends through the series.
Benji Gregory actually grew up in showbiz, living in LA with his dad, uncles, and sister — all actors, too. This put Benji as a young child commercial actor. Benji's first gig came as the orphaned 'Dash' in a two-parter of Punky Brewster in 1985.
The young actor, who is now 44, continued working in the industry for a bit after the show ended. Primarily, he provided voice work in 13 episodes of the animated spin-off, Back to the Future in 1992. That would be his final big role, since Benji didn't want to continue acting much longer after ALF. He studied film and joined the Navy in 2003, being honorably discharged two years later.
In conclusion, reminisce by watching this clip from ALF:
Why was the show ALF Cancelled?
A policy change occurred in 1990 that allowed the network to own the copyright to shows airing on the network. Thus, ALF was canceled thereafter.
What did ALF stand for?
ALF stands for "Alien Life Form." The title character is also named ALF, who crash-lands in the garage of the Tanner family.
Is ALF a kids show?
ALF was not meant to be a kid's show. Children may enjoy the show, but much of ALF's humor is crass and sarcastic, more meant for older audiences.