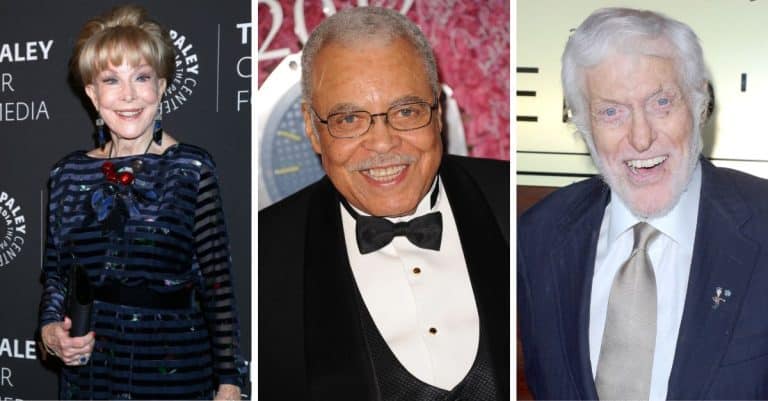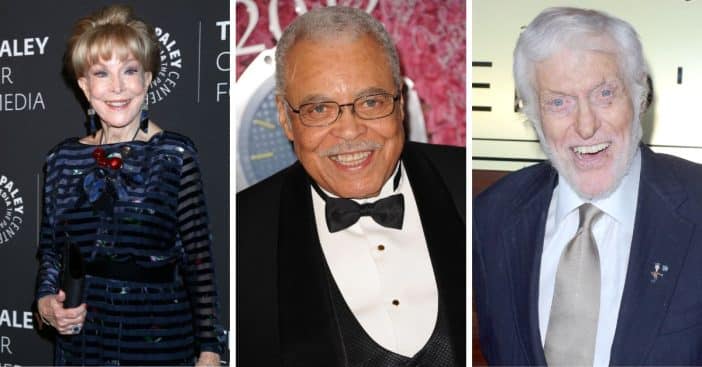 UPDATED 10/2/2022

Time and again many people prove that age is just a number. More and more icons from various areas of entertainment are reaching – or have reached – their 90s. Some have even reached triple digits. Considering all the work they have accomplished at the height of their careers, to see them still marching on is awe-inspiring. Indeed, for some, their career is still enjoying momentum. Others, though, might find themselves pursuing a quieter life. No matter what, though, these celebrities in their 90s and above are still wowing fans.
From Mel Brooks to Dick Van Dyke, several key points in entertainment history are touched upon by the celebrities who helped bring them to fruition. Years and years later, they are still here to witness the impact of their legacies.
Clint Eastwood, 93
Our first star on this list of celebrities in their 90s is also one of the youngest. Clint Eastwood entered his 90s a few short years ago, but his accomplishments are long and varied. He initially became a familiar face on television by landing a role in the long-running TV show Rawhide. However, Eastwood eventually became a major box office attraction for his role as The Man With No Name in spaghetti westerns A Fistful of Dollars, A Few Dollars More, and The Good, the Bad and the Ugly.
Eastwood has had a long, illustrious career in acting and directing over the decades. He has shown that he can take on more sensitive roles by co-starring with Meryl Streep in The Bridges of Madison County and has continued to top the A-list in the 21st century with films such as Million Dollar Baby and Gran Torino. Most recently, he's been focused on what is supposed to be his final film, Juror No. 2.
Eastwood has even fathered eight children.
Mel Brooks,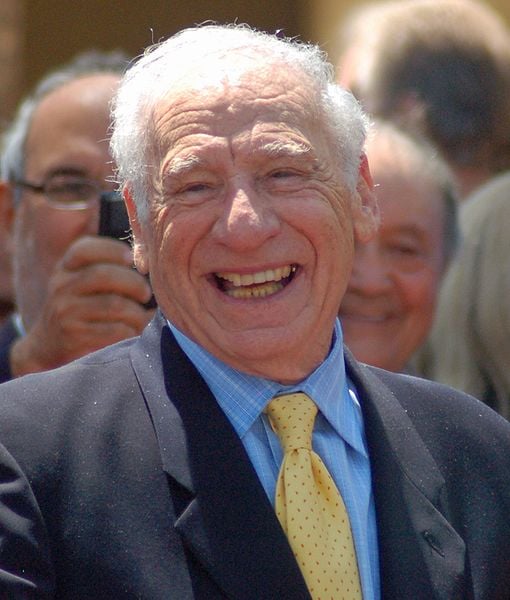 Known as an actor, comedian, filmmaker, and composer, Mel Brooks has contributed much to the entertainment and film industries. One of his most enduring legacies involves writing the television comedy series Get Smart with Buck Henry. The show was known as a comedic spin on the seductive James Bond approach to espionage and spycraft. Maxwell Smart (Don Adam) would become an icon in his own right.
Brooks' life and career spanned long enough to win him Emmy, Grammy, Oscar, and Tony Awards. Such an accomplishment makes him one of a few EGOT winners; the small population who can claim the same is very telling. And through most of it, he shared a loving relationship with Anne Bancroft until her death in 2005. In 2021 he wrote his autobiography, All About Me: My Remarkable Life in Show Business.
Dick Van Dyke, 97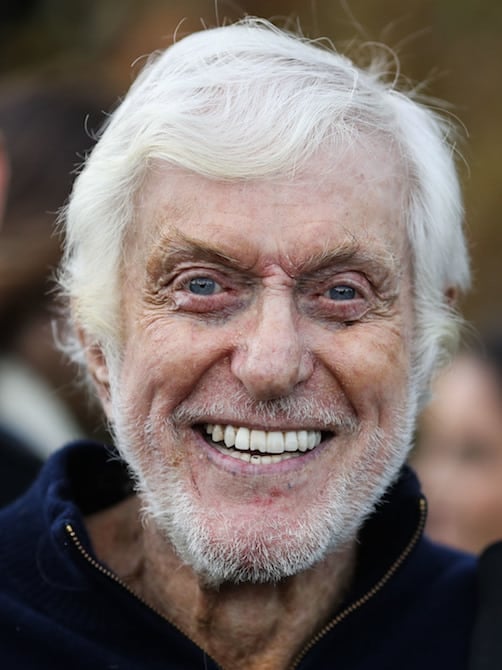 Though he may not bear the elusive title of EGOT Winner, Dick Van Dyke still sports an impressive resume. His career spans seven decades and in that time he earned an Emmy, Tony, and Grammy Award. Devoted fans will recognize him as Bert from Mary Poppins, an iconic role that stands the test of time. Not to mention his own sitcom, The Dick Van Dyke Show (1961 to 1966), causing his audience to wear a smile to match his own timeless grin.
Mary Poppins was not his only experience with music, as he also starred in Bye Bye Birdie (1963) and Chitty Chitty Bang Bang (1968). The 2000s did not drive Van Dyke to rein in his career yet, however. He also starred alongside Ben Stiller, Owen Wilson, and more in Night at the Museum (2006) and Night at the Museum: Secret of the Tomb (2014). Fittingly, he was also present in the 2018 Mary Poppins Returns and the same year's Buttons: A New Musical Film. Currently, he is in pre-production on Capture the Flag.
Eva Marie Saint, 99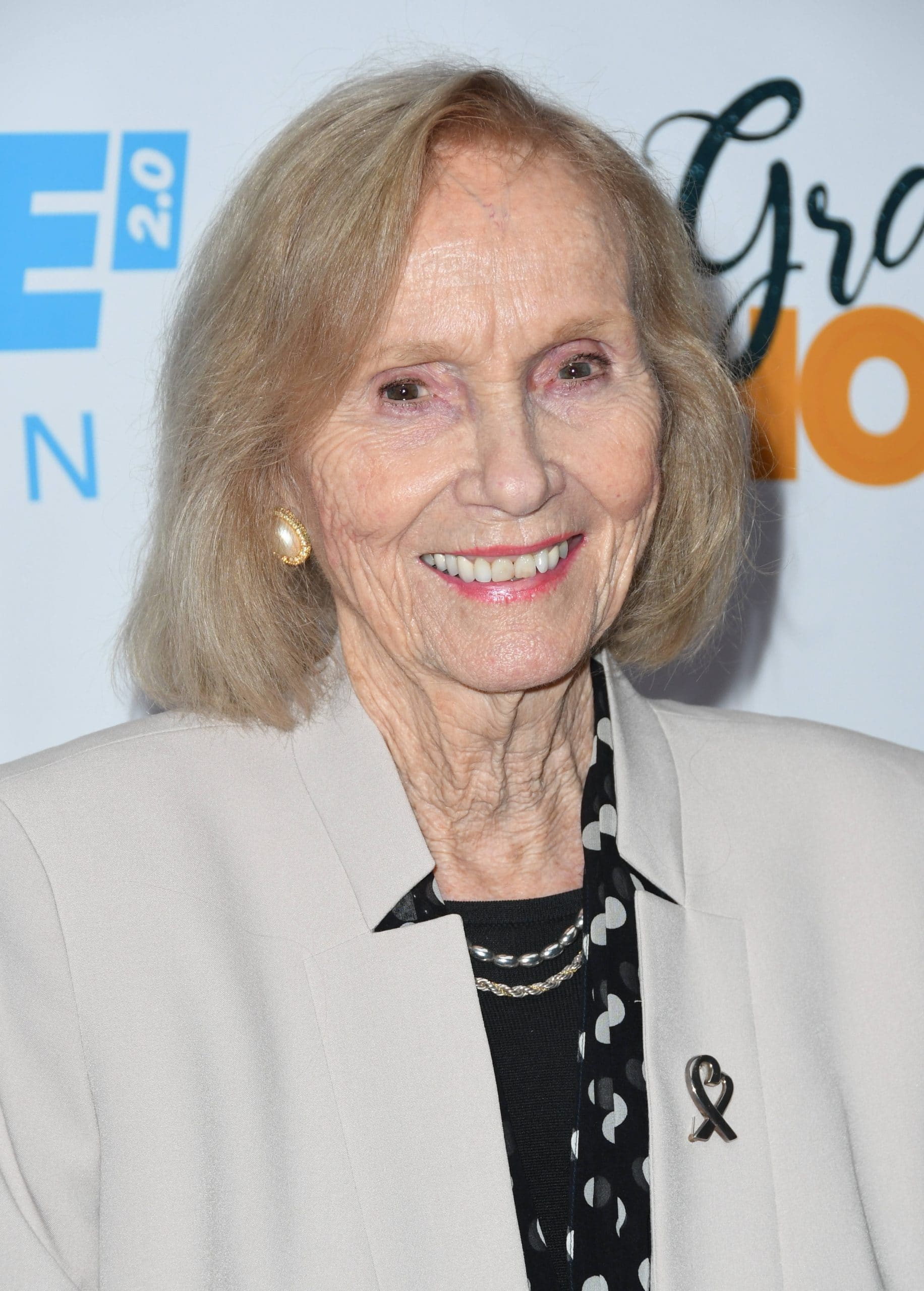 Born in 1924, Eva Marie Saint would give Hollywood 70 years of her illustrious career. During that time, she worked on some incredibly big projects that would themselves redefine filmmaking. Among such titles are Elia Kazan's On the Waterfront (opposite Marlon Brando) and Alfred Hitchcock's North by Northwest. For this, she earned an Oscar for Best Supporting Actress. By 1957 she had already received Golden Globe and BAFTA Award nominations for A Hatful of Rain.
Even well into the 2000s, Saint continued demonstrating her acting talent, starring in Winter's Tale (2014) and Mariette in Ecstasy (2018). It is clear, judging by her and other actors in their 90s, that age poses no reason to start slowing down. Before becoming an established actress, the New Jersey native studied acting at Bowling Green University. Since then, she became known for her role opposite Cary Grant as a woman of seduction and mystery in the Hitchcock film. Both character and viewers alike were left transfixed and at Saint's mercy. She, like other celebrities in their 90s, left a mark on all who saw her work.
Marla Gibbs,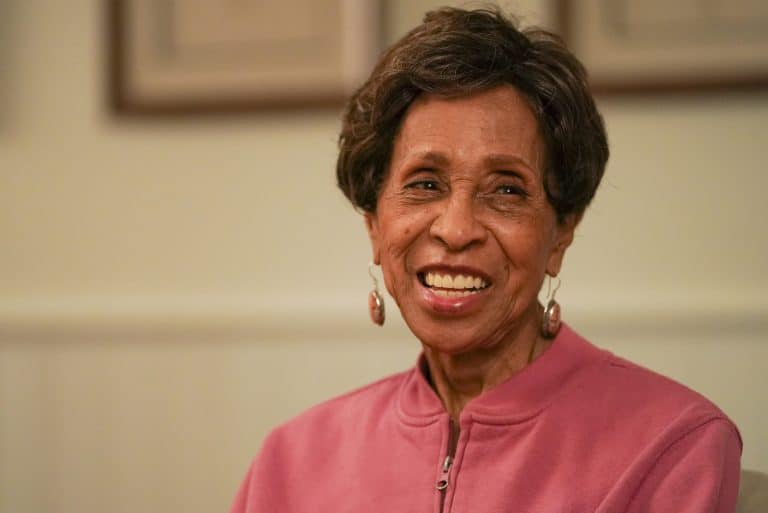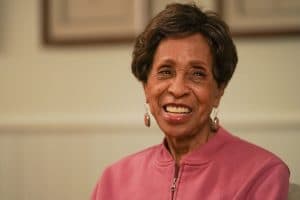 Born on June 14, 1931, Marla Gibbs joined the ranks of celebrities in their 90s in 2021. Still working to this day, her career spans five decades and counting, beginning as Florence Johnston, the maid to George Jefferson on The Jeffersons. Her performance not only earned her five award nominations, but also a place in the spinoff, Checking In.
Gibbs, a mother of three, later transitioned to films, taking on supporting roles, and even co-production and singing. Fans of Days of Our Lives saw her in the recurring role of Olivia Price. Soon, Gibbs' remarkable life story will get unprecedented attention with her upcoming memoir, It's Never Too Late, due out in fall 2024.
William Shatner, 92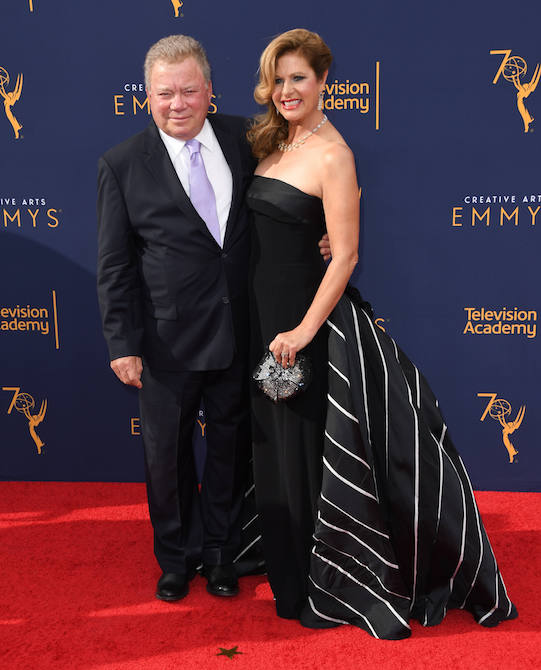 As of March, William Shatner, the original Captain James T. Kirk of Star Trek, reached age 90. Aboard the USS Enterprise, he both created a cultural icon in Kirk and became one. Though he continues to live long and prosper, Shatner was initially embarrassed to reach such an age, thinking there was nothing glorious about it.
However, he's immortalized his legacy by composing a holographic interview of sorts, in which fans can interact with a digital version of him as he walks them through his life and career. But that's not the most mysterious aspect of his work, as he is the narrator for The UnXplained, a History channel series that explores some of humanity's most elusive questions. Most recently, he went to space for real as part of the crew of Jeff Bezos' Blue Origin, a sub-orbital capsule. That voyage made Shatner the oldest living person to head into space. Live long and prosper, Captain!
Lisa Lu,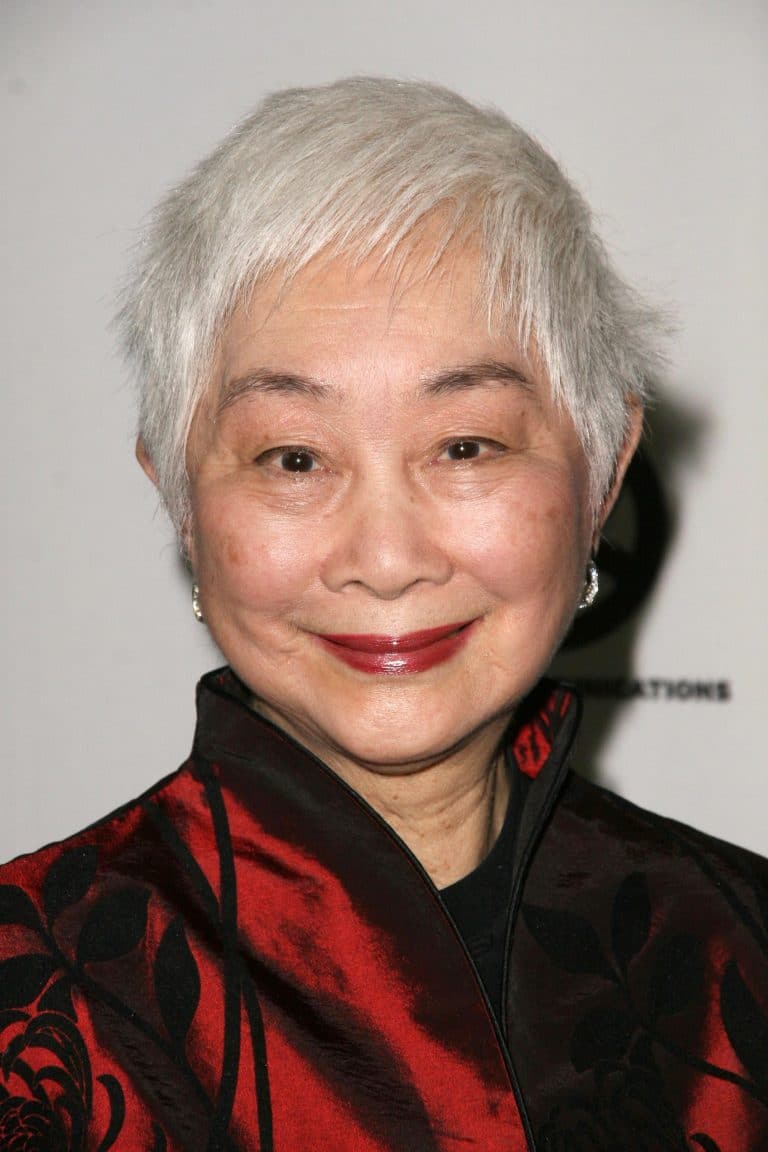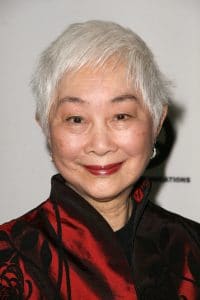 96 as of last July 8, Lisa Lu broke out onto the scene in the 1950s with the series Have Gun — Will Travel. From there, she populated classics like The Big Valley, Bonanza, The Man from U.N.C.L.E., and more. In 1960, she acted opposite James Stewart in The Mountain Road, based on the novel of the same name.
In 2018, she appeared in Crazy Rich Asians and continued to work into 2021 with The Disappearance of Mrs. Wu. Lu is a parent of three and, after a brief break following a spell on General Hospital, appeared in 2023's American Born Chinese.
Estelle Parsons, 95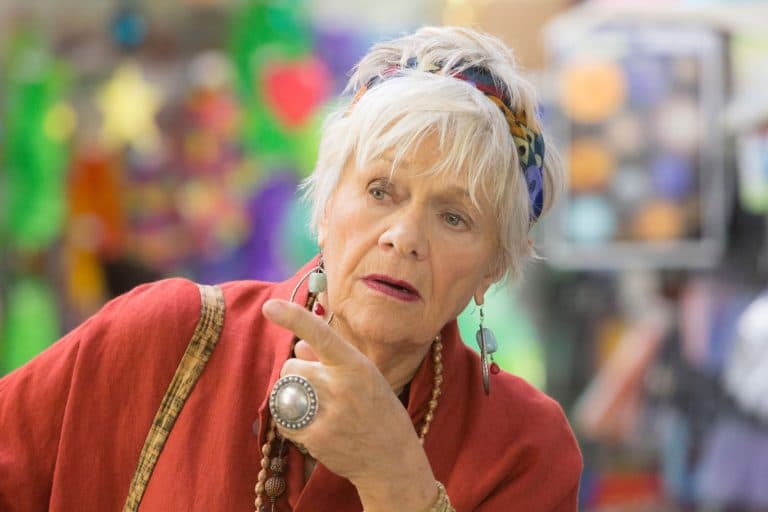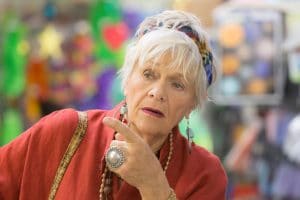 Currently 95, due to turn 96 in November, Estelle Parsons is one of the most decorated celebrities in their 90s. She began working in 1956 and has been at it ever since. At first, she was a writer, commentator, and producer on The Today Show. In the years that followed, she typically inhabited Broadway stages, netting awards and nominations along the way.
Then came an Academy Award for Best Supporting Actress for 1967's Bonnie and Clyde, thanks to Parsons' performance as Blanche Barrow — very well earned! On television, she recurred as Roseanne Conners' mother on Roseanne.
Bob Newhart, 94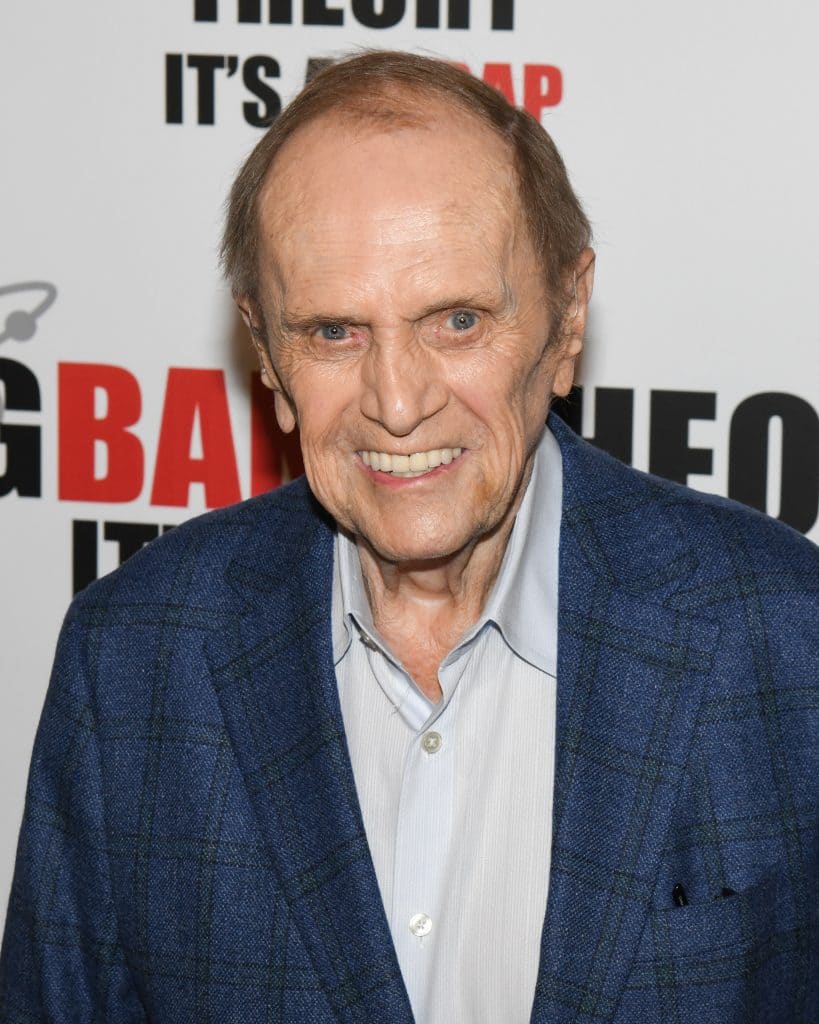 The legendary comedian, who was born George Robert Newhart on September 5, 1929, got his start as a deadpan stand-up comic, who uses pausing and a stammering style to send audiences into hysterics. Appearing in many films and TV shows, he is particularly recognized for his groundbreaking sitcoms The Bob Newhart Show (1972 to 1978) and Newhart (1982 to 1990).
He also reached a new generation of fans by recurring as Professor Proton on The Big Bang Theory (for which he won an Emmy Award in the category of Outstanding Guest Actor). He's reprised the role on three episodes of that show's spin-off, Young Sheldon. Newhart has been married to Virginia Quinn since 1963 and they have four children.
Rita Moreno, 91
Rosa Dolores Alverio Marcano was born December 11, 1931 in Humacao, Puerto Rico. Rosa — better known as Rita Moreno — made her mark in theater, television and on the big screen. Early on she caught people's attention with her supporting roles in such classic musicals as Singin' in the Rain (1952), The King and I (1956) and West Side Story (both the 1961 version and the 2021 remake, winning the Academy Award for Best Supporting Actress for the former).
In 2021, she was featured in the documentary about her, Rita Moreno: Just a Girl Who Decided to Go for It. Her most recent television roles include starring as Lydia Riera in the remake of One Day at a Time and three episodes of Bless This Mess. Ever the workaholic, Moreno can, even at her age, be seen in 2023's 80 for Brady and Fast X, while Family Switch is in post-production.
James Earl Jones, 92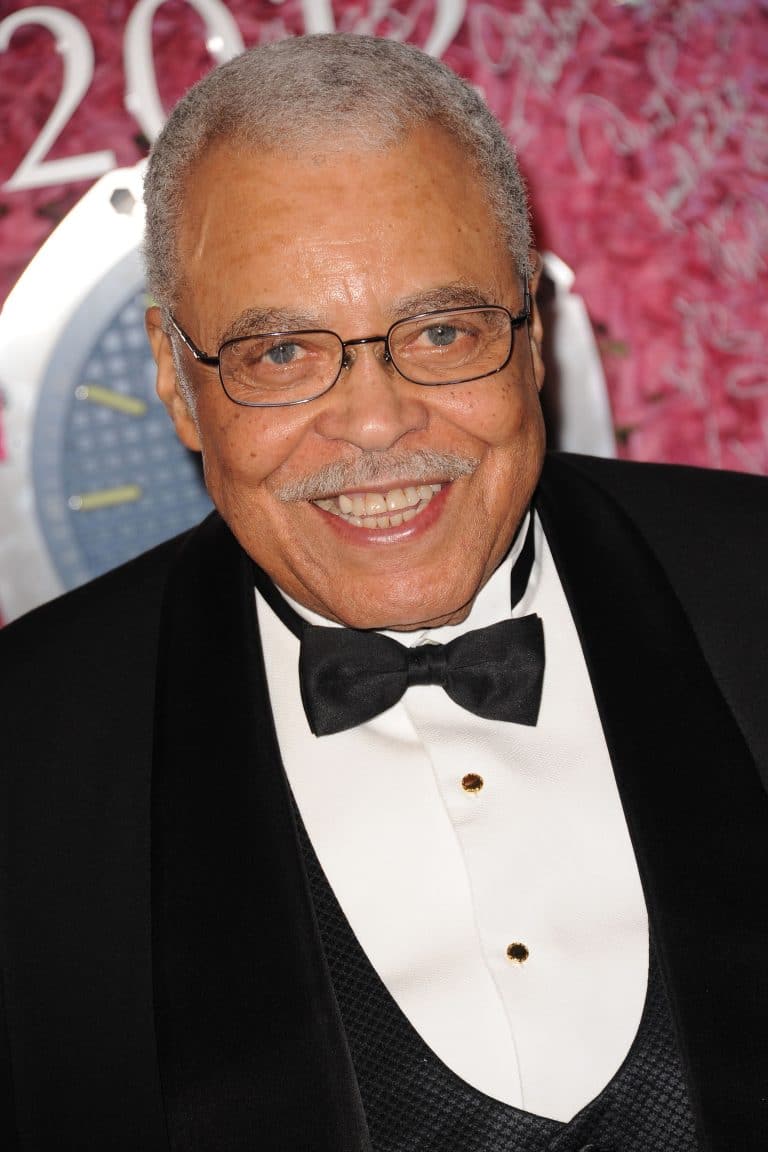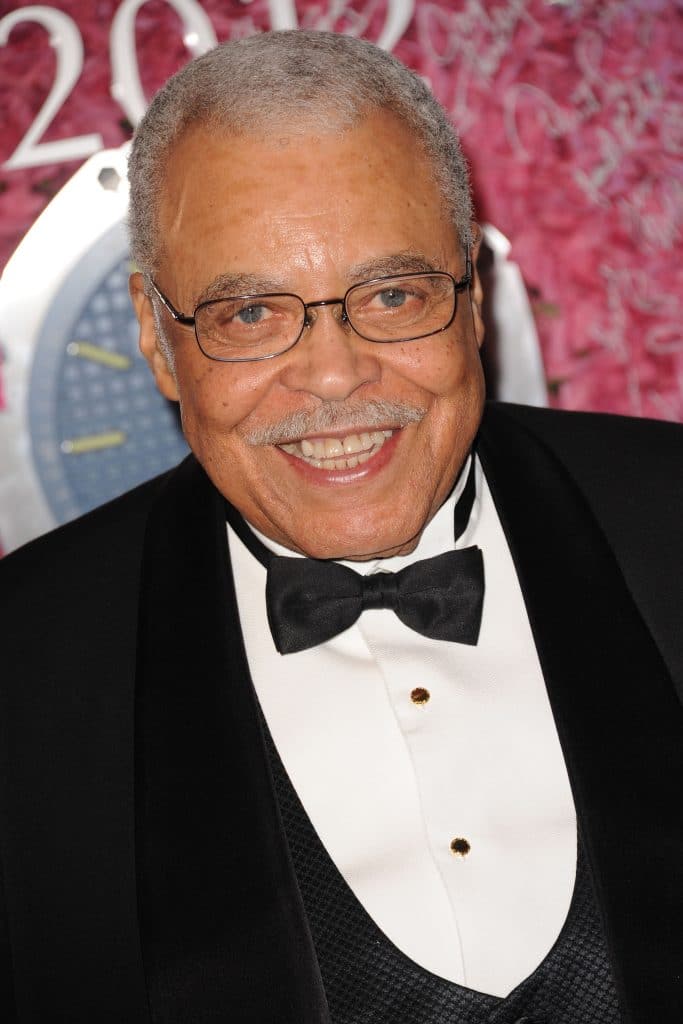 Let's start with that voice: James Earl Jones is the man who brought Darth Vader from the Star Wars saga and Mufasa from Disney's The Lion King to life vocally, and proclaims that you're watching CNN. Just that would warrant a mic drop, but it actually barely touches his lifetime of achievements. He's won three Tony Awards, two for his performances in The Great White Hope (1969) and Fences (1987), and a Lifetime Achievement Award (2017). Jones was the recipient of the same number of Emmy Awards: Outstanding Supporting Actor in a Miniseries for Heat Wave (1991), Outstanding Actor in a Drama Series for Gabriel's Fire (1991), and Outstanding Performer in Children's Special for Summer's End (2000).
The vast majority of his career — whether starring in various Shakespeare productions or having fun alongside Eddie Murphy in Coming to America — has been filled with acclaim, and justifiably so. He's been married twice and has one child.
Barbara Eden, 92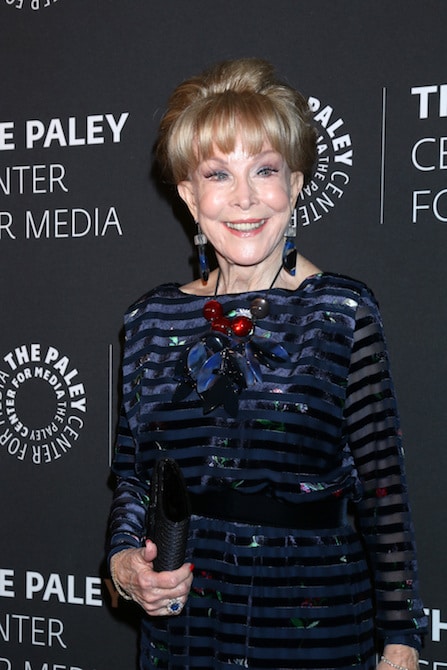 She's enjoyed an astounding 67-year career as an actress and singer, and has credits that have spanned from an uncredited role on the big screen in Back from Eternity (1956) to My Adventures with Santa (2019), and on television from being a semi-regular performer on The Tonight Show beginning in 1956 to Long Island Medium (2018). In between there were two-dozen TV movies and stage roles from The Pajama Game (1964) to Love Letters (2019). Oh, and there was an obscure little television sitcom called I Dream of Jeannie.
Obviously we're talking about Barbara Eden, who became an iconic part of television history in that 1965 to 1970 series. And while the show may have typecast her in many ways, Eden never shied away from it, always embracing her legacy and the generations of fans who have followed her. Now that's magic! But do you know what else is magic? Eden's new children's story, Barbara and the Djinn!
Tippi Hedren, 93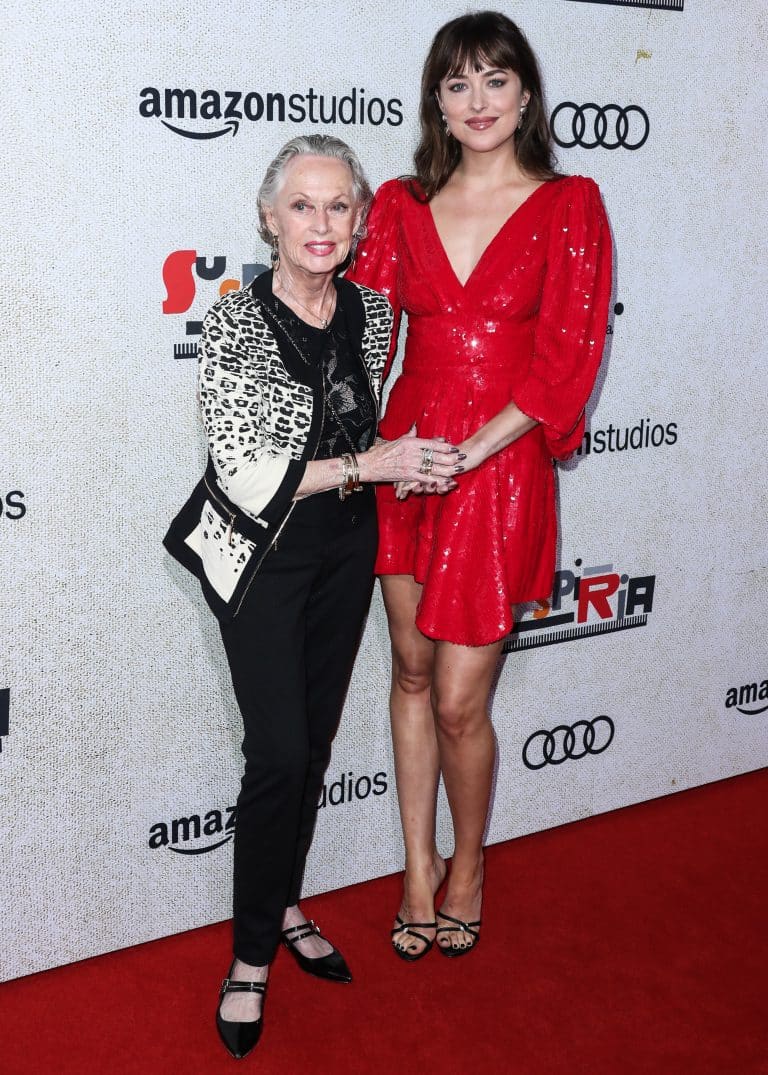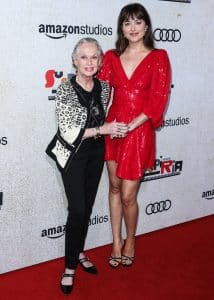 A new year marks a new birthday for 93-year-old Hitchcock star Tippi Hedren, who began her career back in 1950 and did not formally retire until 2018. She comes from a highly celebrated line of Hollywood royalty that includes daughter Melanie Griffith and granddaughter Dakota Johnson.
Robert Wagner,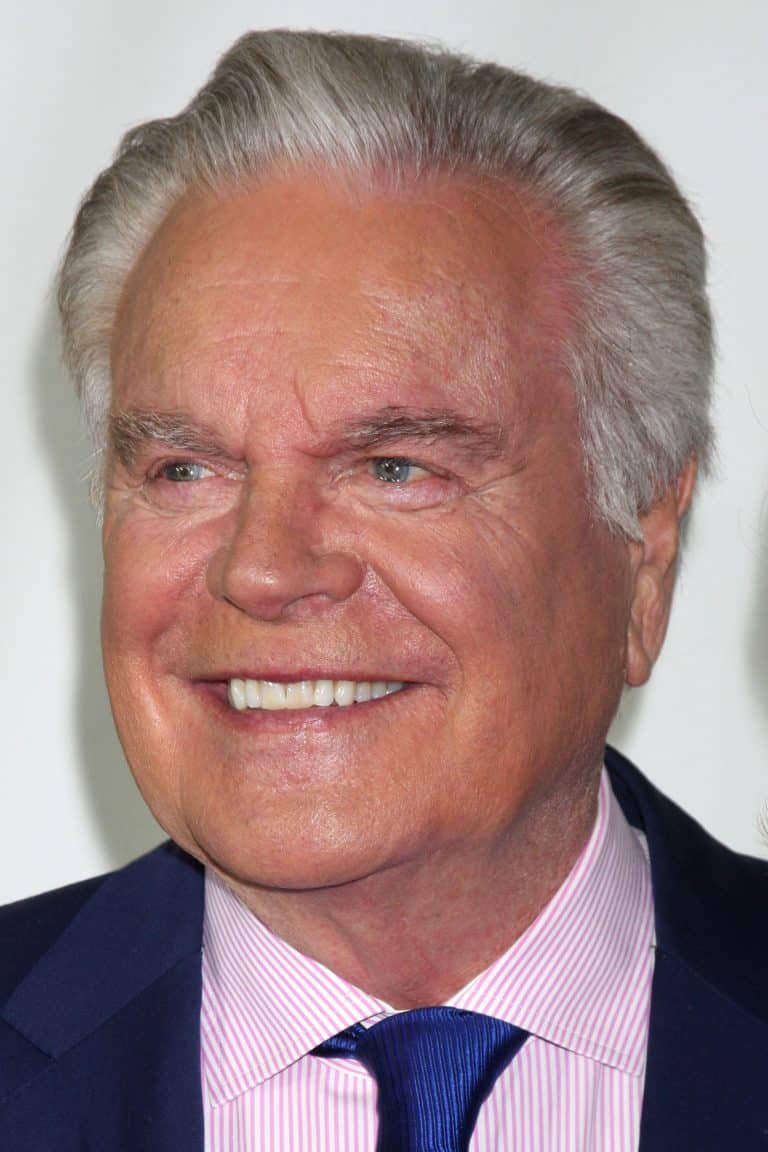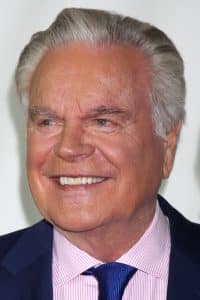 Among this list of celebrities in their 90s and above, not many have a career so balanced between film and television as Wagner, who is a common sight on It Takes a Thief (1968–1970) and Hart to Hart (1979–1984), among many others, as well as the Austin Powers trilogy, where he is known as Number 2.
Wagner was famously in a relationship with the late Natalie Wood, whose demise became a subject of great debate. Beginning his career in 1950, Wagner continues to work to this day, most recently appearing in 2021's Space Jam: A New Legacy.
Gene Hackman,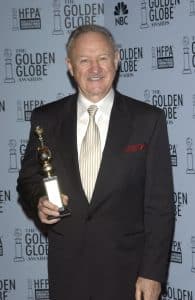 Back in 2020, Gene Hackman joined the 90s club! With a career that spans decades – both as an actor and a novelist – Hackman remains a beloved part of pop culture history. His roles are all iconic and encompass memorable titles like Bonnie and Clyde (1967), Unforgiven (1992), The French Connection (1971), and the Superman franchise, where he played the diabolical Lex Luther.
Hackman's favorite part of his work was always just the act of acting itself, never all the messier, dramatic stuff like fame or lucrative contracts. "I miss the actual acting part of it, as it's what I did for almost 60 years, and I really loved that," he said back in 2008. "But the business for me is very stressful."
Norman Lear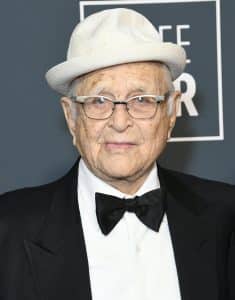 A list of celebrities in their 90s has a few members worth even more special mention. At 101 years of age, as of July 2023, Norman Lear is the behemoth that can't be stopped! He is, in part, the brain behind All in the Family (1971–1979), Maude (1972–1978), Sanford and Son (1972–1977), The Jeffersons (1975–1985), and Good Times (1974–1979), and many more.
What's more, Lear still isn't ready to quit! He began his career back in 1948 and continues to work on various projects to this day. Over the years, he's accumulated six Primetime Emmy Awards, the Golden Globe Carol Burnett Award, and he earned induction into the Television Academy Hall of Fame.