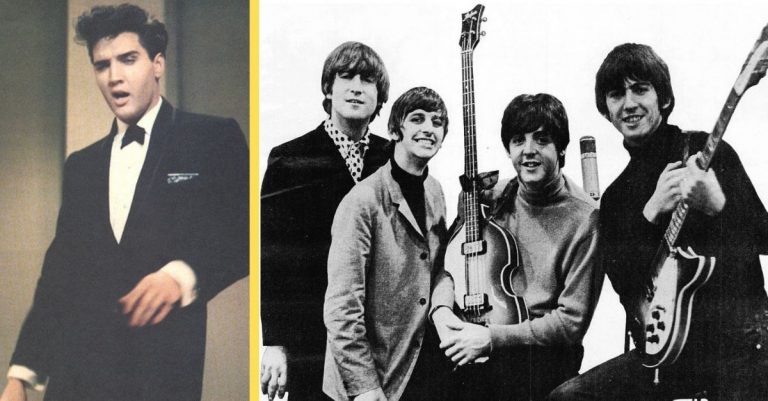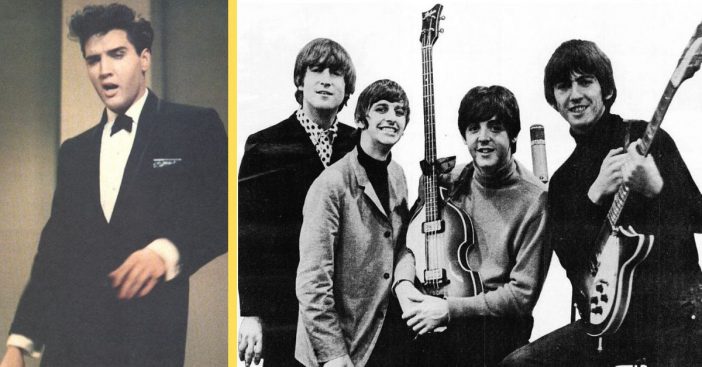 Elvis Presley and the members of The Beatles are some of the most influential musical artists of their era and ours. However, their paths did cross at one point in time on August 27th, 1965 at Elvis's home. All four Beatles and Elvis met within the walls of his home and practically no one knew about it except for a few close insiders.
There were no photographers and no fans or reporters swarming up and down the street outside the home. It was exactly the way they want it!
What they were all up to at the time before meeting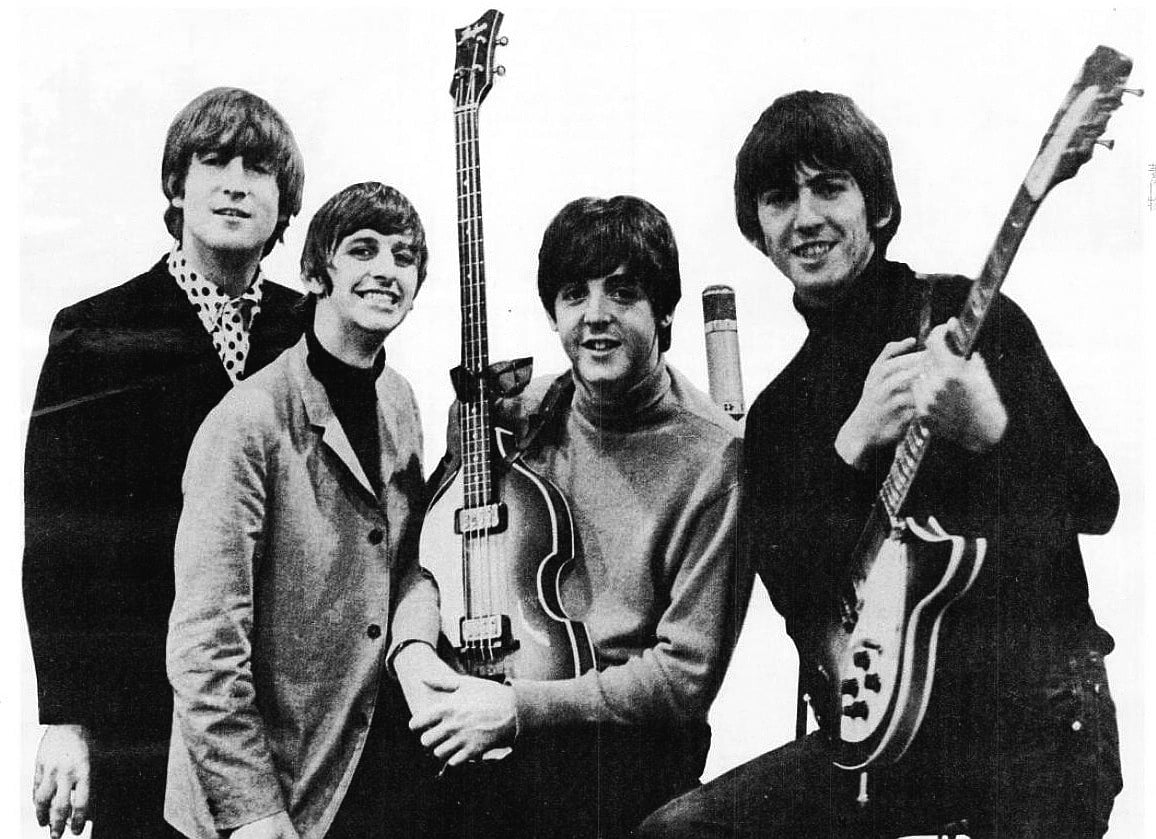 Priscilla Presley was the one to reveal this information in an interview. "Everything was quite secretive," she says. At the time she was just Elvis's girlfriend and living at the Bel Air house with him while he was filming a movie. "Not a big deal was made about it because no one wanted it to get out to the press."
At that point in time, Elvis was filming tons of movies such as Harum Scarum, Frankie and Johnny, and Paradise, Hawaii Style. Not many of them were box office hits, and his only top 10 hit for a song was "Crying in the Chapel." At the same time, The Beatles release their fifth studio album Help! and perform on television.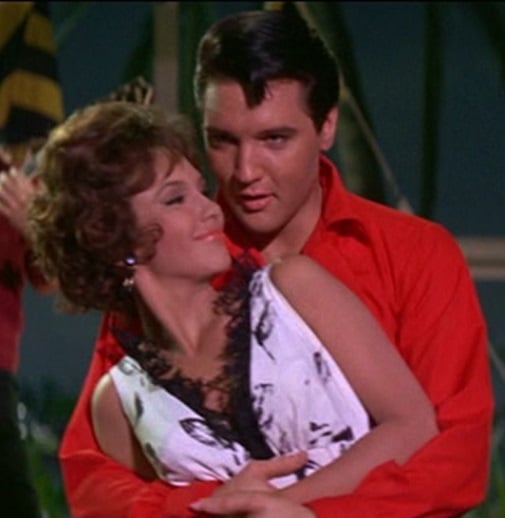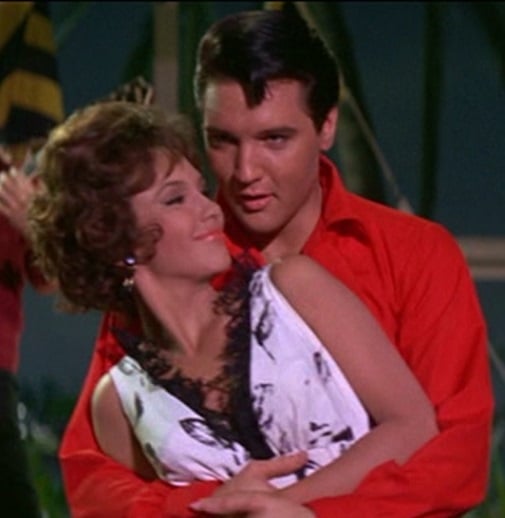 Author of the books The Colonel and Elvis and the Memphis Mafia, Alanna Nash, reveals that Elvis originally felt threatened by The Beatles. "Elvis, who never really understood the Sixties, felt threatened by the Beatles since they were having huge hits at a time he wasn't, when he was making formulaic movies," she says.
However, The Beatles were excited to meet with Elvis! Colonel Parker, Elvis's manager, was so elusive that it was hard for the group to set up a meeting with Elvis. Parker soon insisted that The Beatles come to Elvis, not the other way around.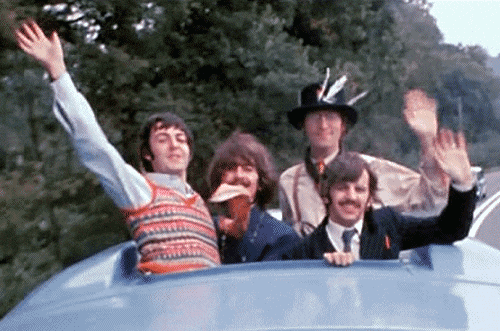 The Beatles are finally meeting Elvis Presley
They didn't care about anything, they just wanted to meet Elvis face-to-face. They were all admirers of Elvis and were largely influenced by his artistry. The actual meeting was a tad awkward though. Elvis was surrounded by his entourage of people, about 20 of them. He was sitting on a couch with the television on with the sound off.
Priscilla recalls The Beatles being so shy. "You could hear a pin drop when they walked in. I was amazed by how shy they were," she says. "It was a little bit awkward because they kept looking at him and not really saying anything."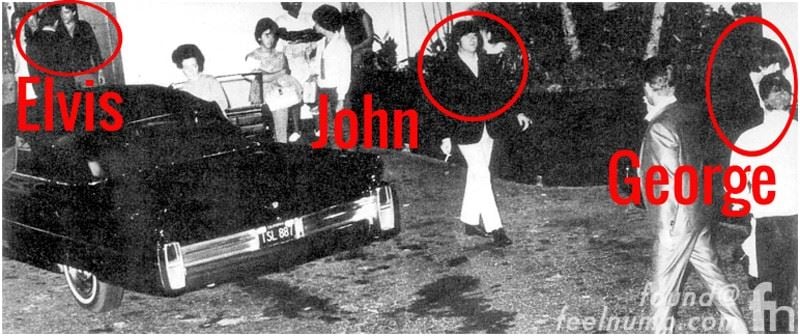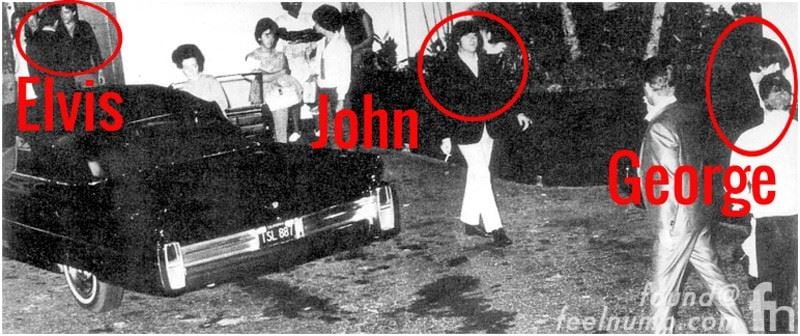 "Well, guys, if you're going to just sit around staring at me, I might as well go to bed," Elvis said to break the silence. Everyone thankfully found it humorous and laughed. In a 1975 interview, John Lennon says that they were "terrified" to meet Elvis.
"He is our idol. I just remember sitting there and him playing the bass. And me thinking, 'It's Elvis! It's Elvis! It's actually Elvis.' He looked great then, no weight on him. He looked good."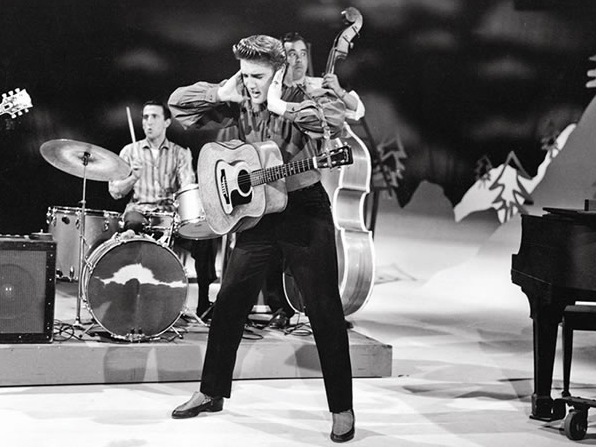 Thankfully, Alanna Nash was able to inform us all that they did get around to jamming a little. It ended up being so worth it for everyone!
"He went to the piano, and somebody came up with some guitars, and they played Chuck Berry songs, Elvis songs, and Beatles songs, with Elvis playing bass on 'I Feel Fine.' As the late Marty Lacker recalled in Elvis and the Memphis Mafia, Paul said something like, 'You're coming along quite promising on the bass there, Elvis.' And then the ice was broken."
What an incredible story! Wish we had footage of that amazing jam session that took place.
Note: DoYouRemember.com is an Amazon Associate so we may earn a small fee from qualifying purchases. Thanks for your support!