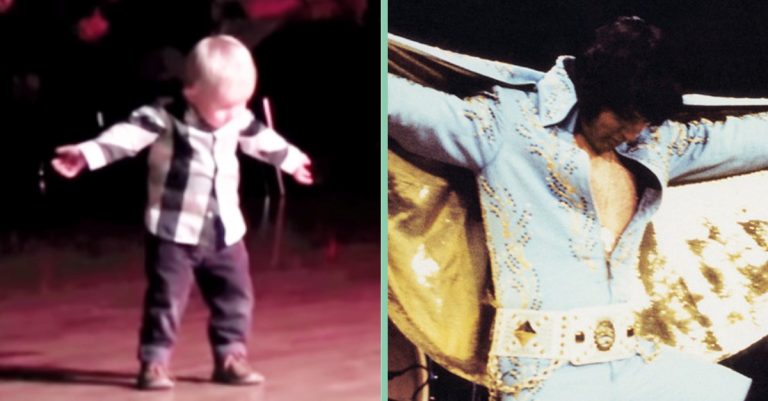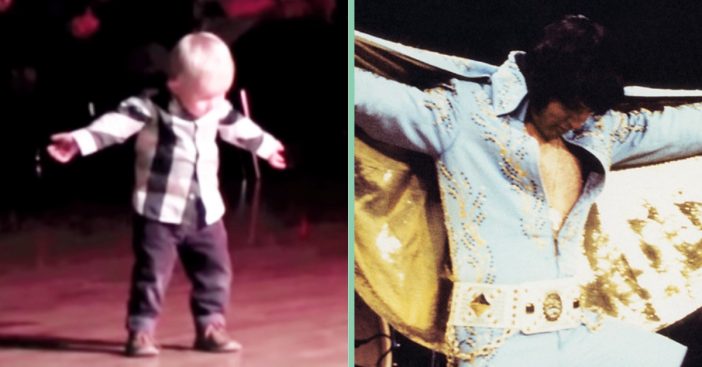 Little 2-year-old William knows how to get down when a classic Elvis tune comes on! When the song "Jailhouse Rock" by Elvis Presley came on, the toddler broke out the dance moves, and the surrounding adults broke out their cell phones to capture the adorable moment on film.
William's family is involved with Studie43, which is a dance studio, so it's no wonder where William gets his love of dance and music from! He's clearly destined for a life in the dancing and entertainment business. He even takes a bow at the end of his impromptu performance!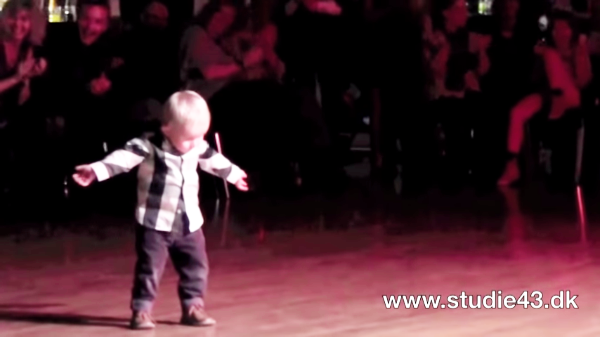 There is seriously nothing more heartwarming or wholesome than seeing a child express themselves through what they love to do. Don't forget to check out the full video below to get the full effect of this little man's moves!
Please SHARE this article if you loved the video as much as we did.
Check out 2-year-old William busting a move to "Jailhouse Rock" by Elvis Presley: