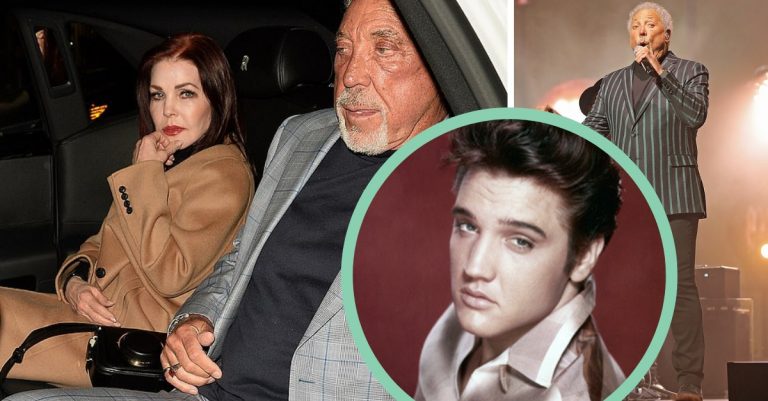 Tom Jones has just kicked off his world tour and what better way to do that than by reminiscing about his glory days with Elvis Presley? The 78-year-old had his first performance of the tour in San Jose, CA. After the show, he was seen dining out with Elvis's ex-wife, Priscilla. Many are assuming that Jones and Presley are establishing some sort of new relationship.
Jones recalled some amazing details about himself and Elvis's time together. He fondly remembered the King of Rock and Roll while on stage at his show, remembering how the two of them would sometimes stay up all night listening to music.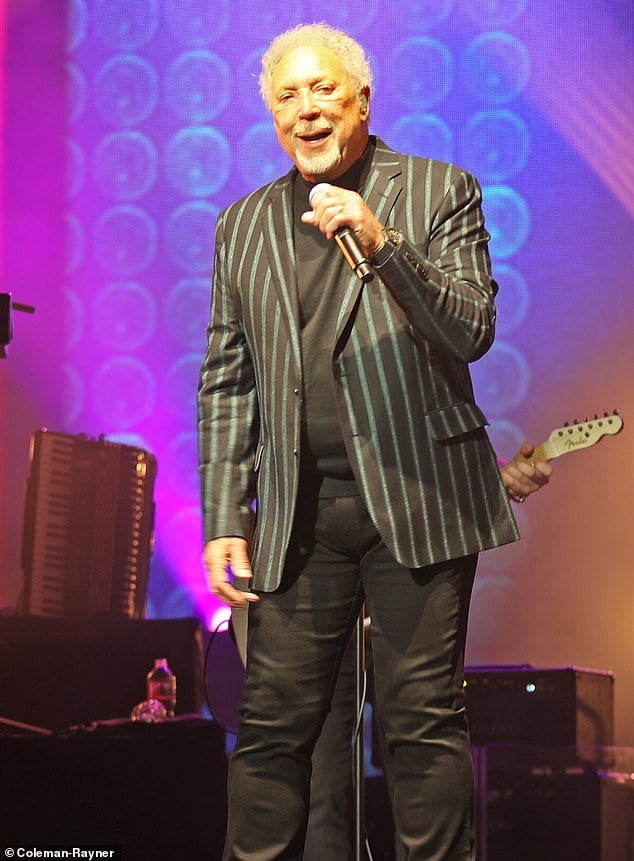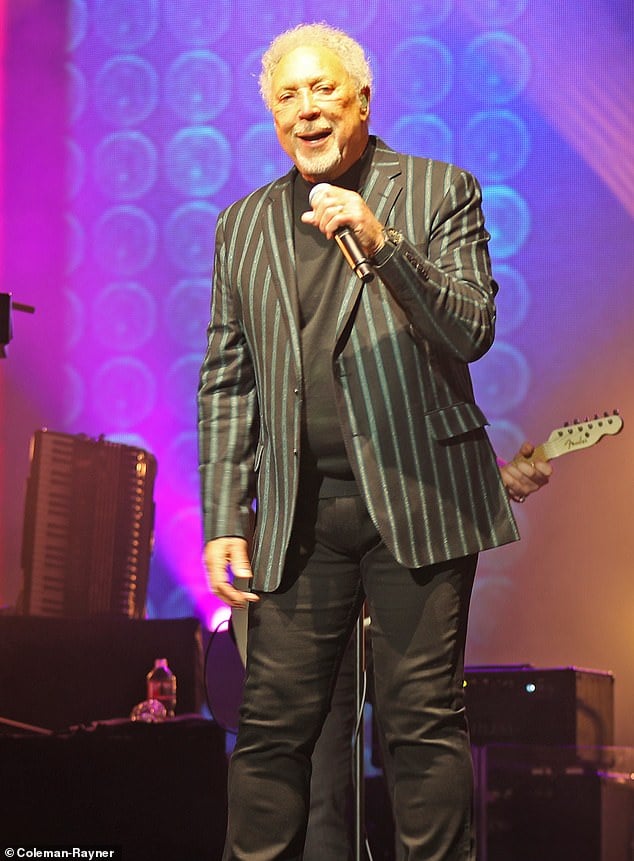 "You know, when I was singing a lot in Las Vegas sometimes I would be there at the same time as Elvis Presley," Jones began, "Sometimes we would stay up all night. Elvis loved to sing gospel songs, I loved to listen to him and learn." The two had first met on the lot of Paramount Studios in 1965 and had been great friends since then! We can definitely tell from how Jones speaks of the King.
Jones lost his wife three years ago and since then, the singer has been spotted taking Priscilla out to intimate dinners. Recently, they were seen at a popular spot called Catch in Los Angeles with Alana Stewart, Alex Hamilton, and weatherman Kyle Hunter.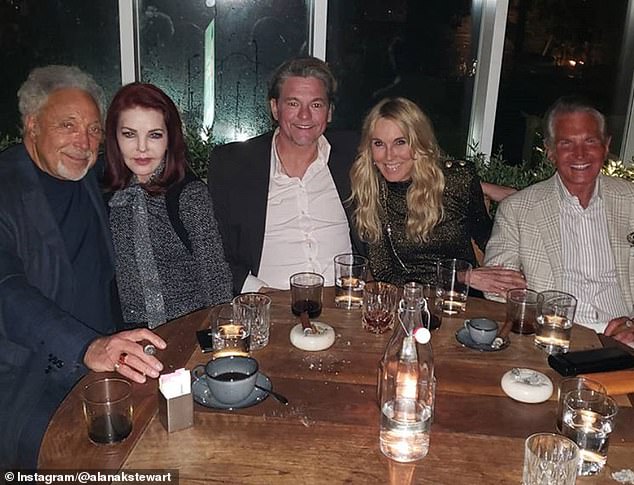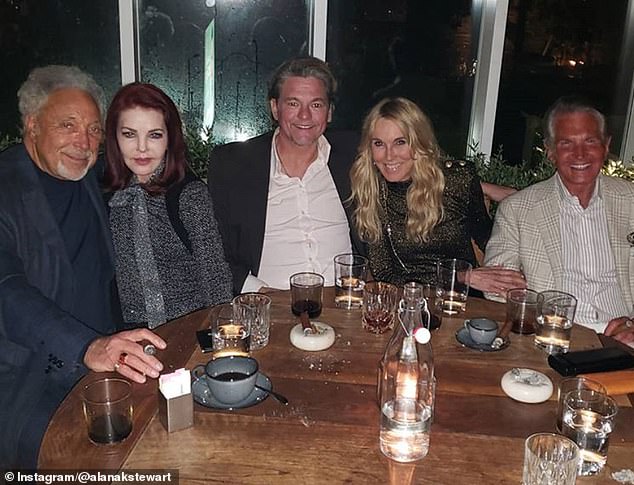 Despite the rumors of Jones' and Priscilla's relationship, Jones allegedly still wears his wedding ring after his wife died from cancer in 2016. It was actually reported a whole two years ago that Jones was "courting" Priscilla, who met Elvis when she was just 14 years old.
Additionally, despite a viral infection last year and undergoing a hip replacement the year before, Jones has shown the crowd that he's still got the energy and desire to be on stage and perform!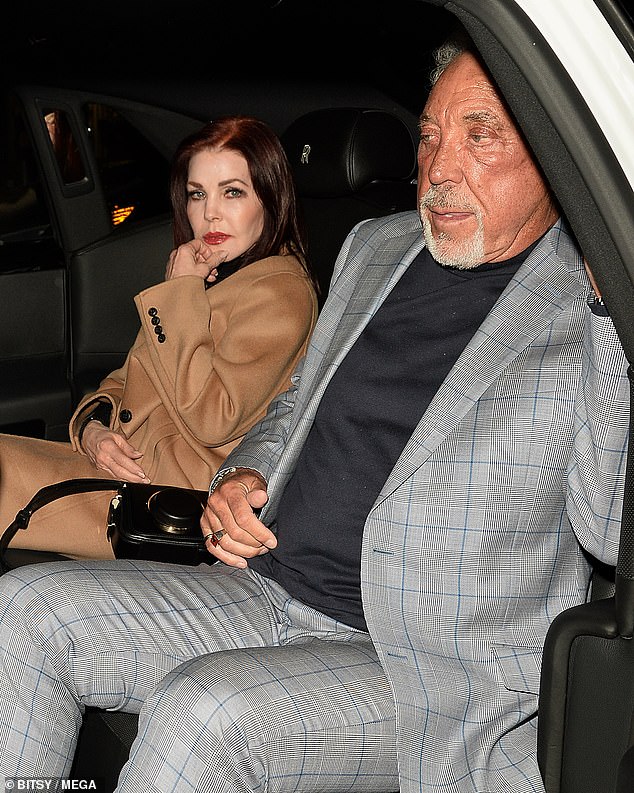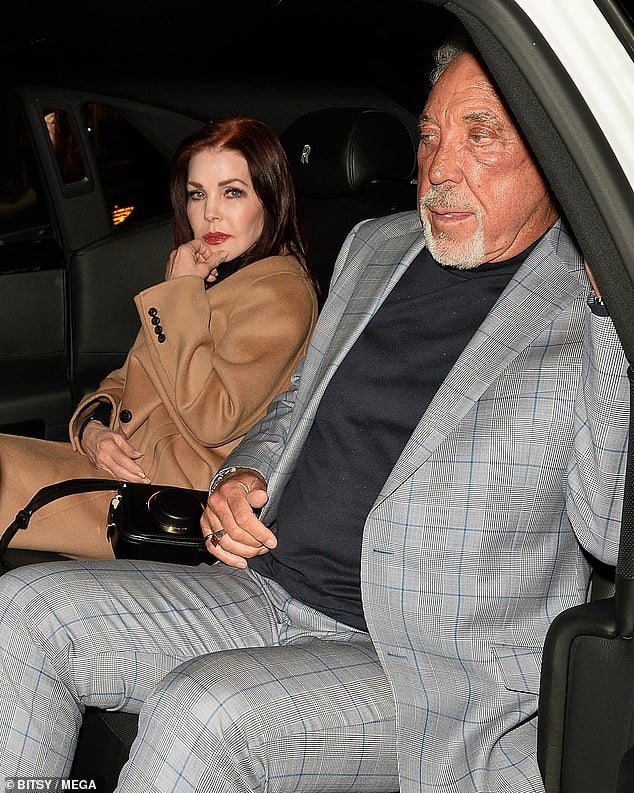 Jones was definitely a ladies man back in the day and by snatching up Priscilla, he's definitely still got it! Back in his prime, women would throw their underwear up on stage at him. On the kick-off night of his tour, no underwear was thrown at home, but rather a pussycat doll was thrown at him instead.
"Hold on, what's this? What's new pussycat? Yeah, we got it. We got it," he said, as he picked it up and examined it. Too funny!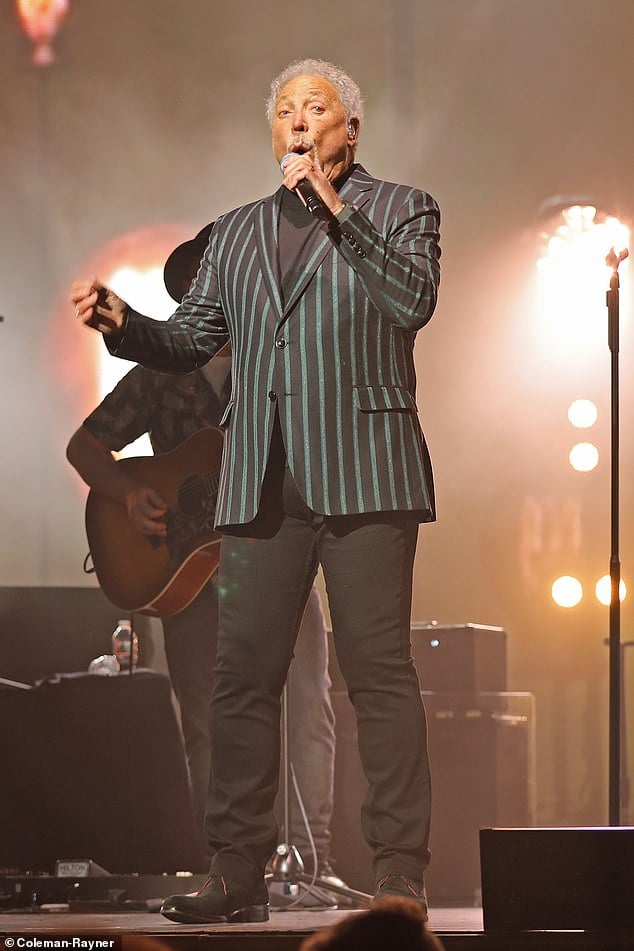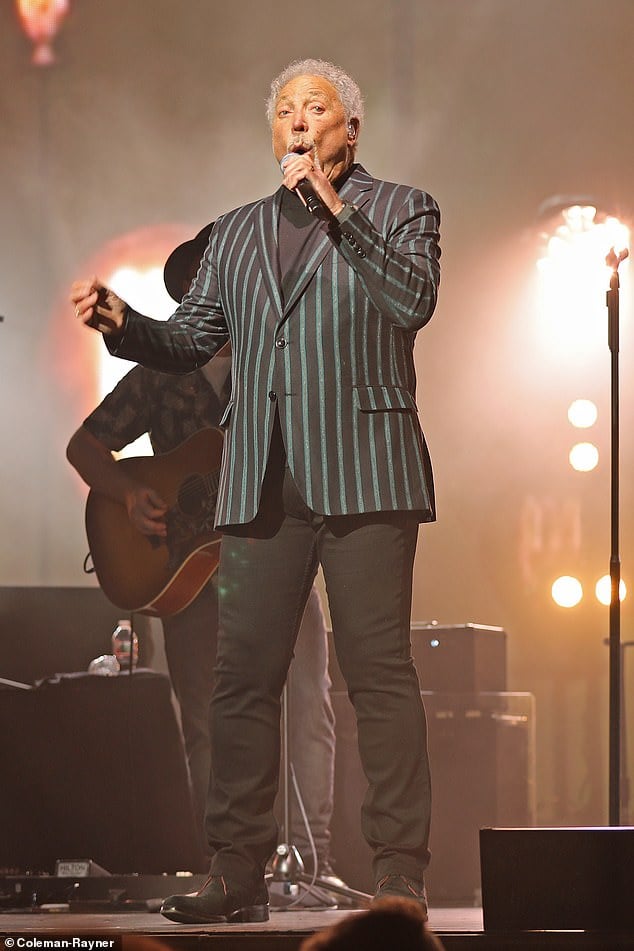 Be sure to SHARE this article with your friends and family if you love Tom Jones!
Check out the video below where Priscilla Presley addresses the rumors about her on Tom Jones allegedly dating: