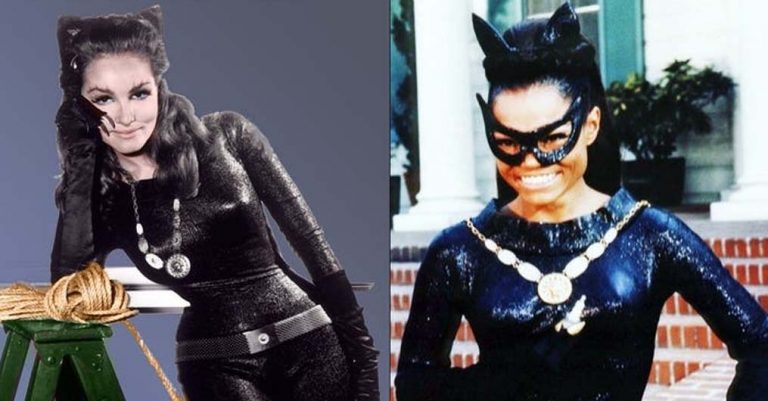 It's pretty common for actors to just flat out leave shows for whatever reason, but it's also fairly common for actors to just be randomy replaced by other actors as well. There are a number of actors who left their TV show at random, whether you noticed it or not!
Think about your favorite TV shows when you were younger. Do you remember one character looking slightly off compared to the last time you saw them? Here are 15 actors who suddenly up and left their TV shows.
1. Becky in Roseanne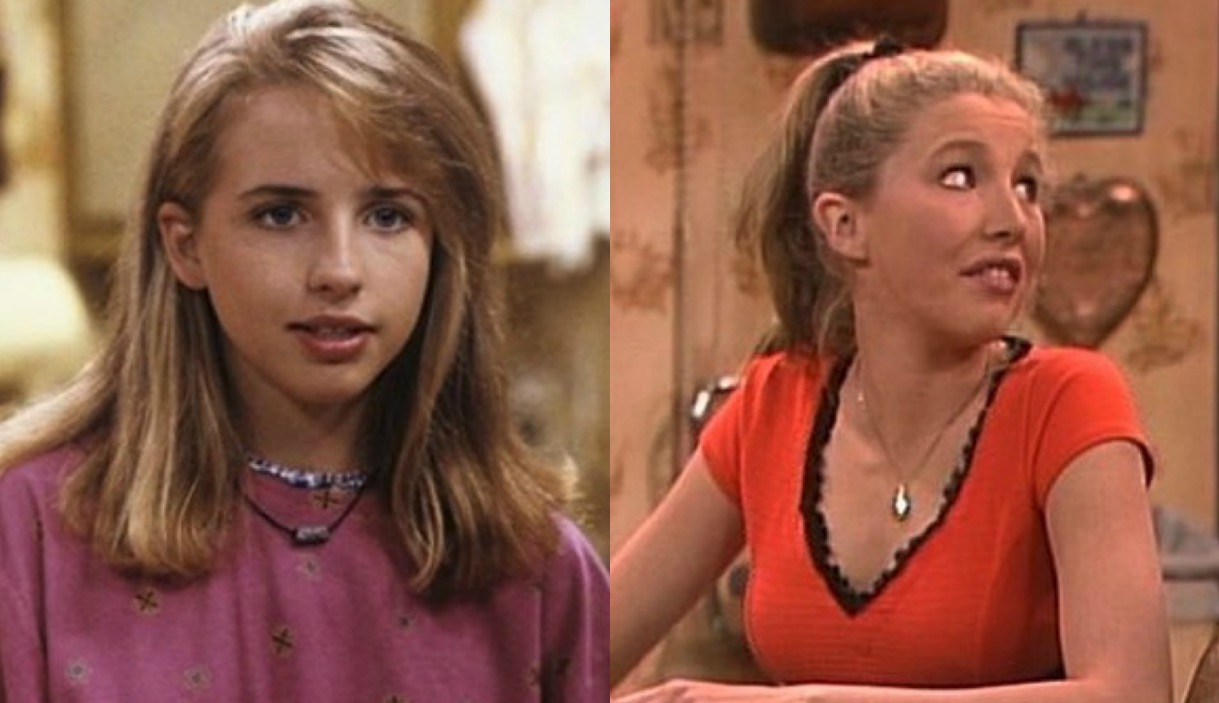 Becky was initially played by Lecy Goranson in the original Roseanne, but when Becky returned home from college in season six, she had been replaced by Sarah Chalke. The producers apparently chose to continuously swap out the actresses for the rest of the show's span, and viewers were unhappy with the inconsistency.
2. Jenna Wade in Dallas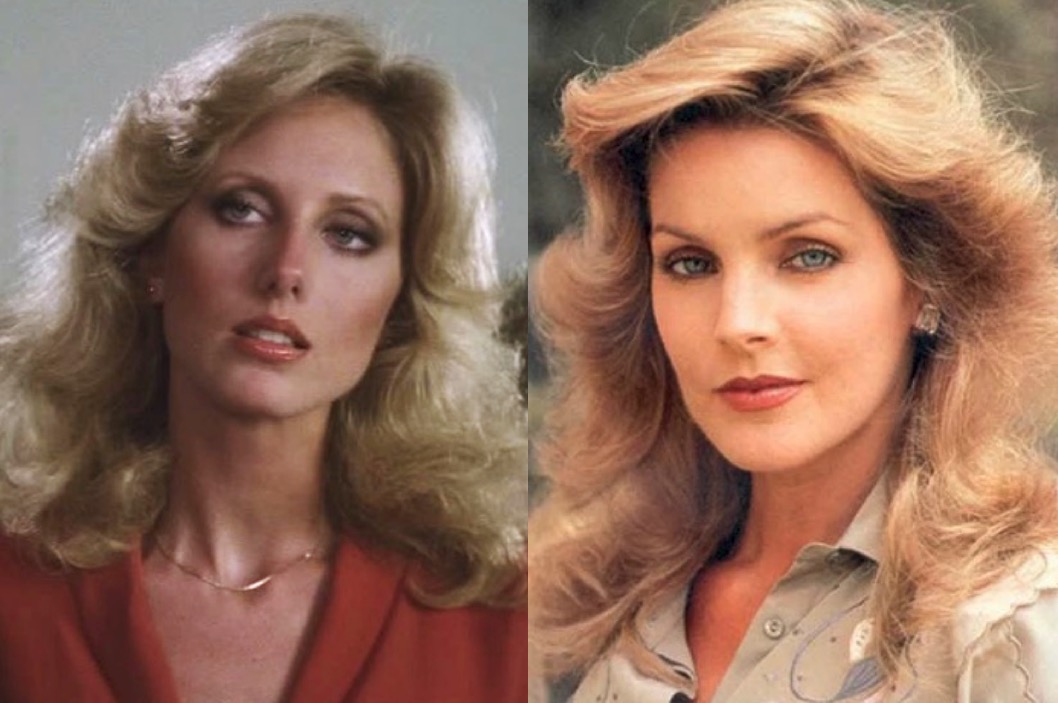 Morgan Fairchild was the first actress to bring the character of Jenna Wade to life in the TV show Dallas. She was then replaced by Francine Tacker. However, Tacker was soon dropped and replaced again with Priscilla Presley, who managed to keep the role afloat for five years.
3. Darrin Stephens in Bewitched
Darrin Stephens was originally played by Dick York, who was then replaced by Dick Sargent with little warning or clue as to why.
4. Chris in The Partridge Family
Chris was first played by Jeremy Gelbwaks, who was then replaced by Brian Forster due to Gelbwaks' father landing a job halfway across the nation. Gelbwaks had to go with him and this put an end to his acting career with The Partridge Family.
5. Catwoman in Batman
Catwoman was originally portrayed by Julie Newmar in the 1960s, who was then replaced by the well-known actress and singer, Eartha Kitt.
6. Lois Lane in Superman
Phyllis Coates played the role of the original Lois Lane in Superman, but was sadly booted and replaced by Noel Neill, which fans seemed to be very satisfied with.
7. John-Boy in The Waltons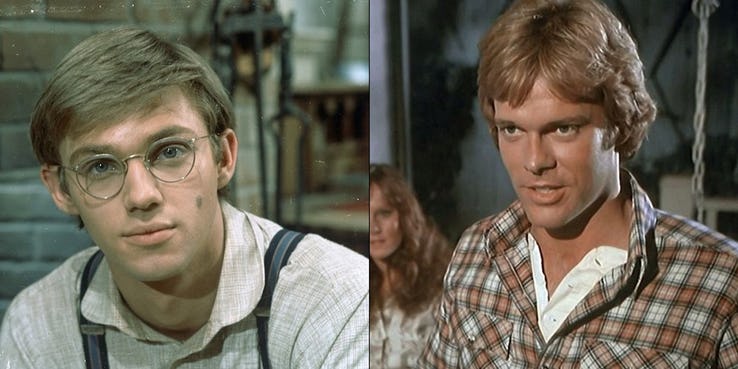 Richard Thomas originally played the role of John-Boy in 70s family drama, The Waltons. He was eventually replaced by Robert Wightman after two seasons of the character being away and fans were quick to notice this actor change in particular (even though the point is to be discreet about it).
8. Ginger Grant in Gilligan's Island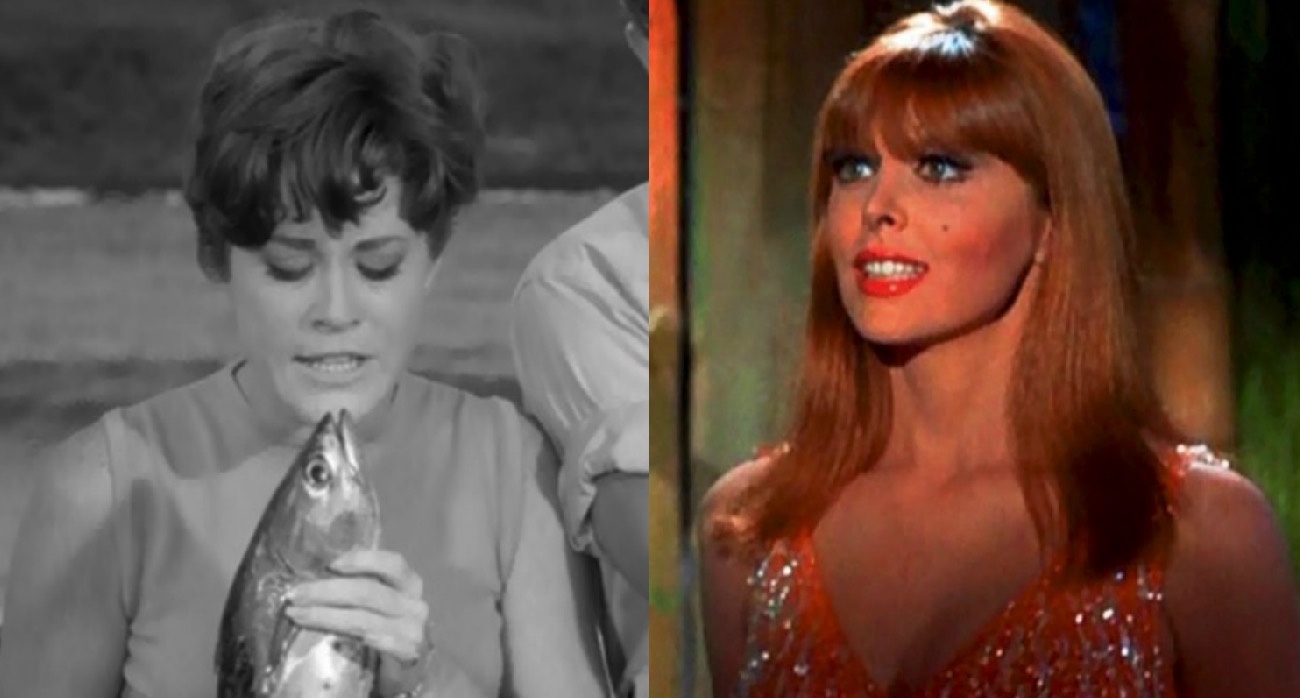 Kit Smythe was the original Ginger Grant on Gilligan's Island, but she wasn't a huge hit with the viewers. This was when Tina Louise was hired to take over the role.
9. Lionel Jefferson in The Jeffersons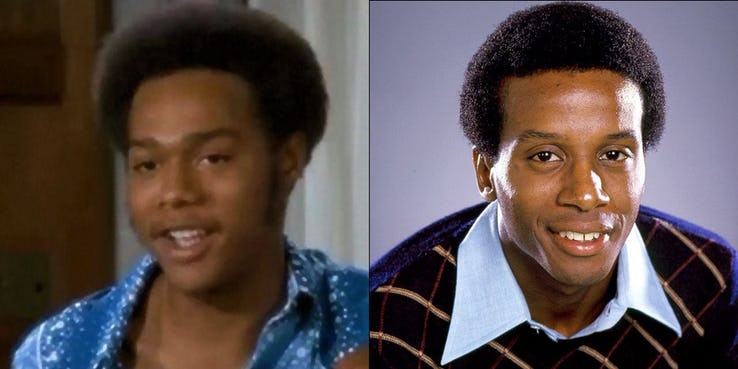 Mike Evans was the first actor to play the role of Lionel Jefferson. Ironically enough, he was replaced by Damon Evans, and the two are not related at all! Mike soon came back as a featured character for the last five seasons of the show.
10. Cousin Marilyn in The Munsters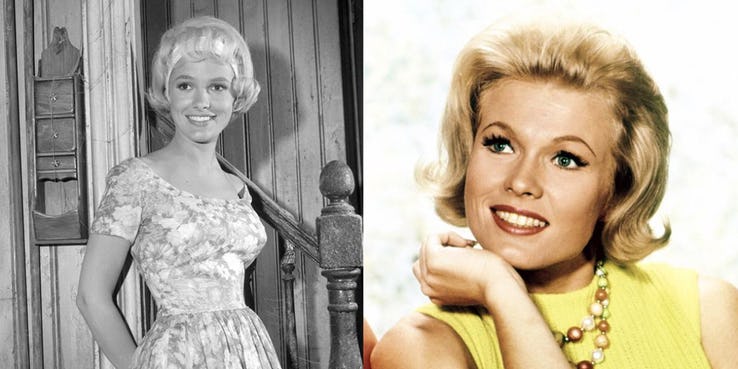 Beverley Owen initially portrayed cousin Marilyn in 60s sitcom The Munsters, but fans noticed the change when they replaced Owen with Pat Priest.
11. Father Mulcahy in M*A*S*H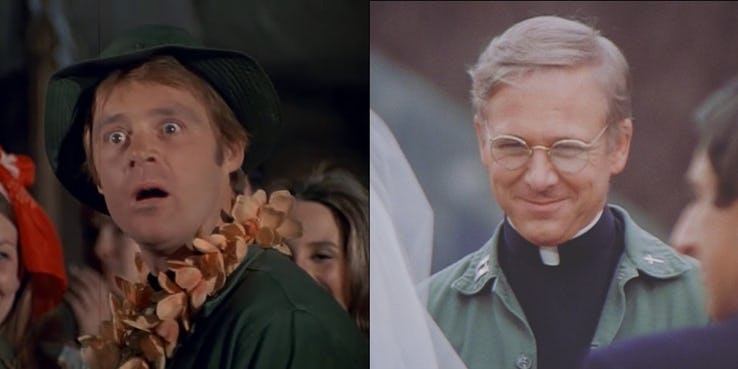 George Morgan was the original Father Mulcahy in M*A*S*H, but was soon replaced by William Christopher who has become known as the true face of Mulcahy after starring in 217 episodes.
12. Chuck Cunningham in Happy Days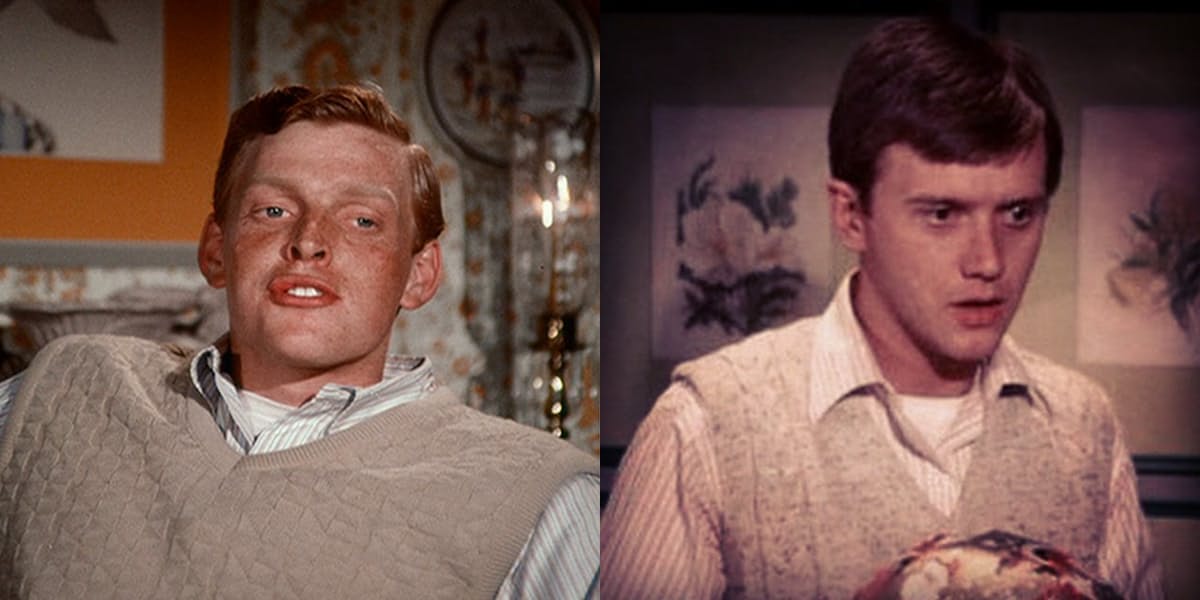 Gavan O'Herlihy was the original Chuck Cunningham on the show Happy Days, and was replaced for an unknown reason by Randolph Roberts.
13. Laurie in That '70s Show
Laurie was originally played by Lisa Robin Kelly for six whole seasons. However, come season seven, Kelly was replaced with Christina Moore, due to Kelly's issues with substance abuse. This would eventually lead to her passing in 2013.
14. The Lone Ranger in The Lone Ranger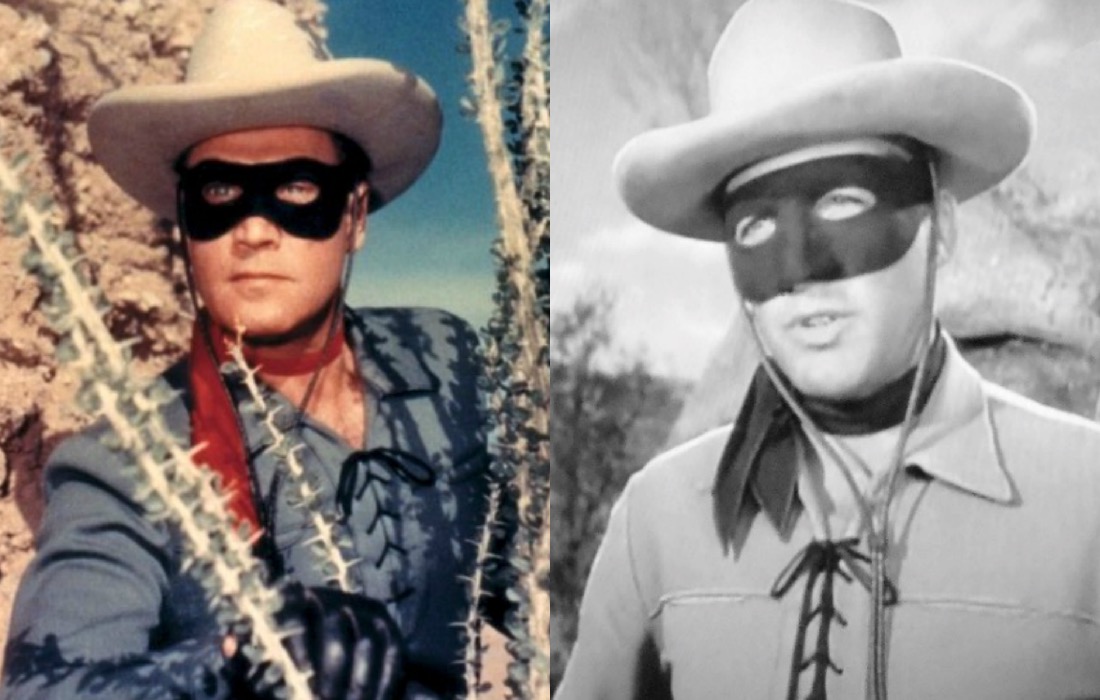 Clayton Moore was the first to portray the original Lone Ranger in the self-titled TV show, The Lone Ranger. He was then replaced by John Hart for only one year before Moore made a comeback for the role.
15. Nearly every actor in Last Man Standing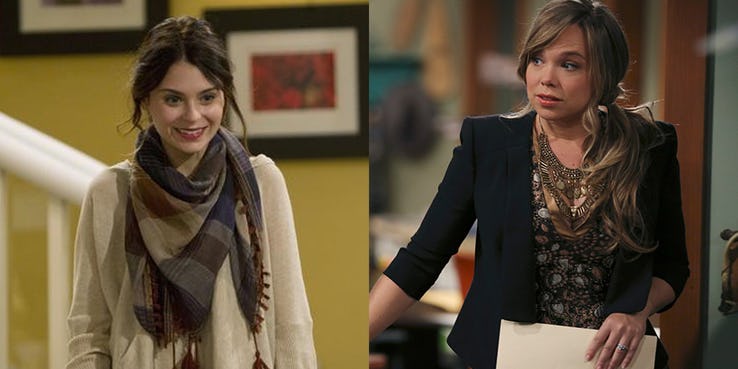 About three charatcers were swapped in the creation of Last Man Standing, which brings new meaning to Tim Allen's character. Jordan Masterson replaced Nick Jonas, Flynn Morrison swapped out with the Kruntchev twins, and Amanda Fuller replaced Alexandra Krosney in the search to find the best actors for the roles.
Did you ever notice these character swap-outs? Be sure to SHARE this article if you did!