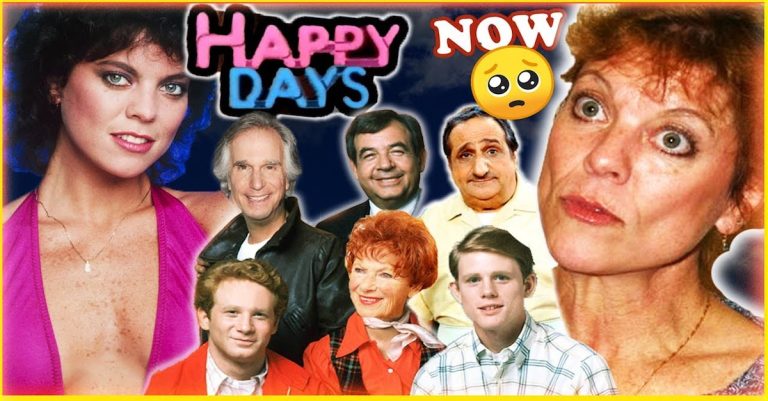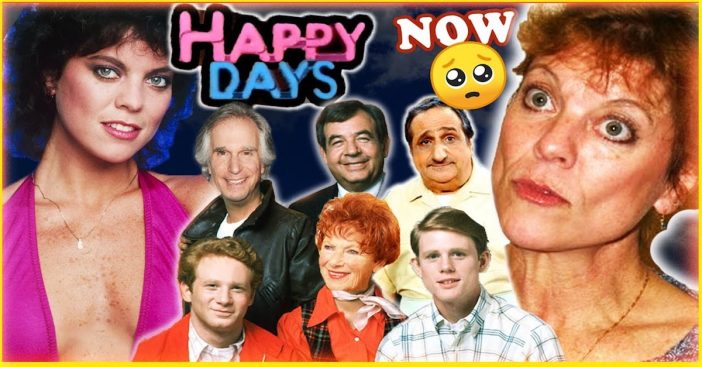 UPDATED 3/1/2023
Happy Days was an American television sitcom that aired from January 15th, 1974, to September 24th, 1984 on ABC. The show spanned 11 full seasons and received high critical acclaim, while also spinning off the live-action shows Laverne & Shirley, Mork & Mindy, Joanie Loves Chachi and Blansky's Beauties; as well as the Saturday morning cartoons The Fonz and the Happy Days Gang, Laverne & Shirley in the Army and a version of Mork & Mindy where the characters are somehow younger and in high school. One of the most popular characters to come out of Happy Days was Arthur Fonzarelli, also known as 'The Fonz' or 'Fonzie'.
The cast of Happy Days has gone on to other TV series and films, while some have even passed on within the last couple of years. Here's what the cast of Happy Days looks like, then and now!
Henry Winkler — Arthur 'Fonzie' Fonzarelli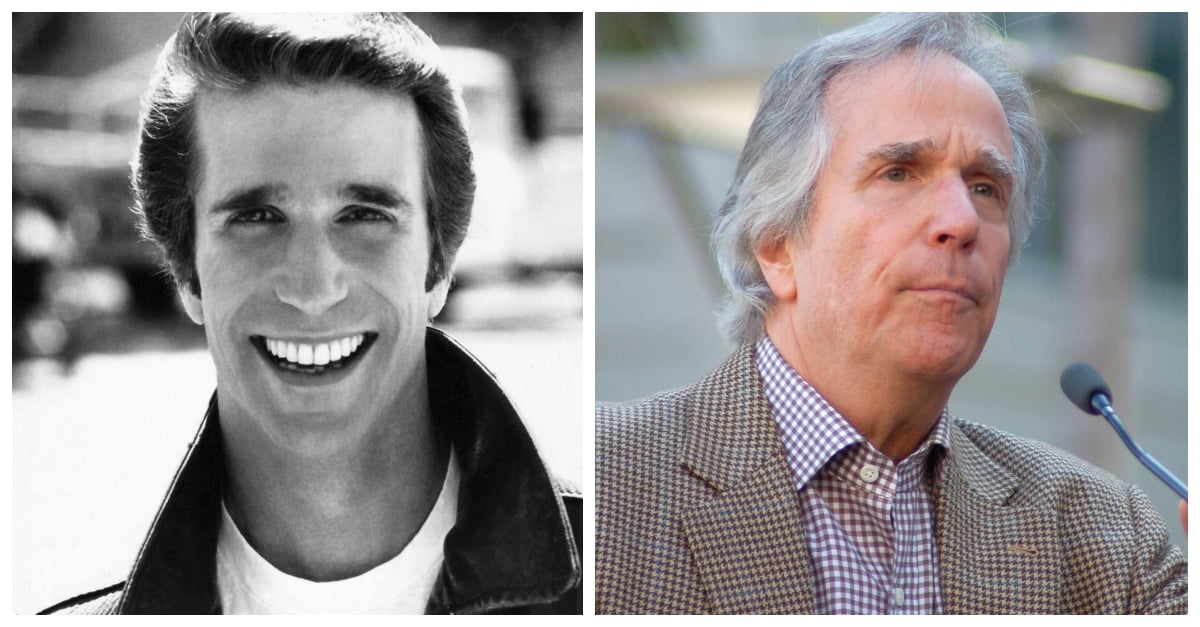 Henry Winkler is the jukebox slappin', pocket comb wielding tough guy that had the ladies in a Fonzie Frenzy. Fonzie was the bad ass with a heart of gold. the anti-hero, a guardian angel to Richie Cunningham and friends,  always sticking up for what was right. Did we mention that the guy could also charm the pants off any of the adults in the show as well? A real kindred spirit.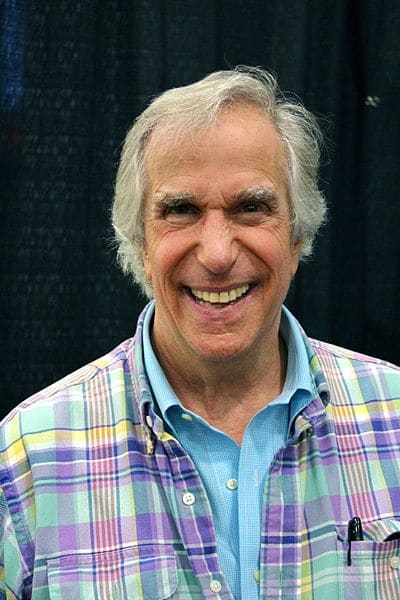 The now-77-year-old Winkler played the role of the hit character, Fonzie. Winkler's training and early experience was in the theater, from his time at Yale to various stage productions, including on Broadway. By the early 1970s he'd made the transition to television commercials and even the indie feature films The Lords of Flatbush (costarring Sylvester Stallone and Perry King), after which, under pressure from his agent, he agreed to move to Los Angeles "for a month" to see what would happen, though his heart remained on stage.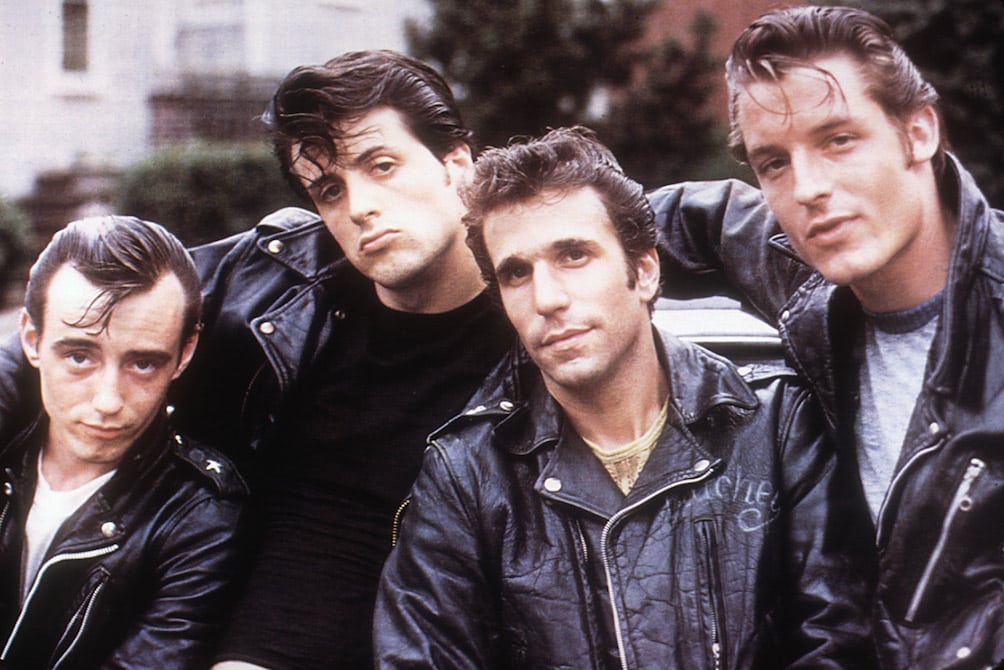 During week one in L.A. he scored a small role on The Mary Tyler Moore Show, in a fourth season episode titled "The Dinner Party." Week two he auditioned for Happy Days, having zero awareness of the impact doing so would have on his life and career, and was hired to play Fonzie. To say he became a pop culture icon would be the ultimate understatement.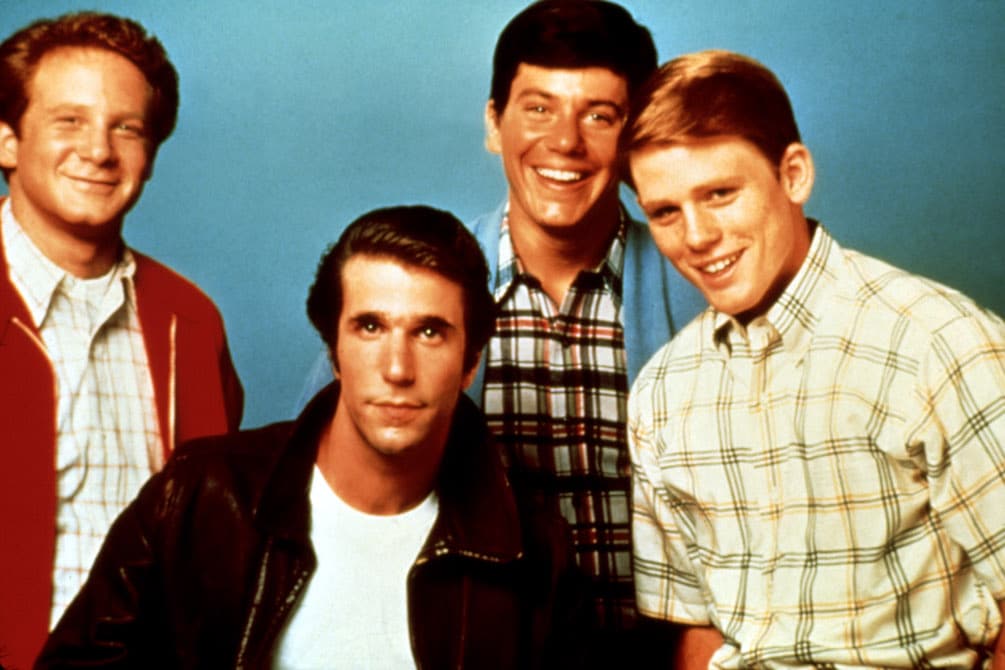 That kind of success, of course, brings with it the very real risk of typecasting, especially back then. For that reason, he tried to expand his horizons in a variety of films, playing a Vietnam Vet alongside Harrison Ford and Sally Field in Heroes (1977), a flamboyant wrestler in The One and Only (1978) and a morgue worker in Night Shift (1982). Following the conclusion of Happy Days, he appeared in more films, guest starred on different television series and starred in TV movies, but he really started making his mark as a producer.
His longest stint producing was on the Richard Dean Anderson television series MacGyver (1985 to 1992), as well as the recent reboot) and on reunion movies for, among others, Dallas, Knots Landing and Dynasty.
As an actor he's had starring or recurring roles on Ryan's Four (1983), Monty (1994), The Practice (1999 to 2000), Arrested Development (32 episodes between 2003 and 2005, and 2013 and 2019), Third Watch (2004), Children's Hospital (2010 to 2016), Royal Pains (2010 to 2016), Parks and Recreation (2013 to 2015), Hank Zipzer (2014 to 2016) and HBO's Barry (2018 and still going).
Winkler suffers from dyslexia and has made great efforts to bring awareness to it in order to help others, which unexpectedly resulted in in the Queen of England awarding him with an Honorary Officer of the Order of the British Empire (OBE) "for services to children with special educational needs and dyslexia in the UK." With that in mind, there's something very cool in the fact that he has co-written several kids book series, among them Hank Zipzer: The World's Greatest Underachiever (18 volumes), Ghost Buddy (four volumes), Here's Hank (12 volumes) and Alien Superstar (three volumes).
Over the course of his career he's won a variety of awards, including two Golden Globes (in 1977 and 1978 for his portrayal of Fonzie on Happy Days), and a primetime Emmy for Outstanding Supporting Actor in recognition of his portrayal of acting teacher Gene Cousineau on Barry. All told, his career — with and without Fonzie — has been very cool!
Ron Howard — Richie Cunningham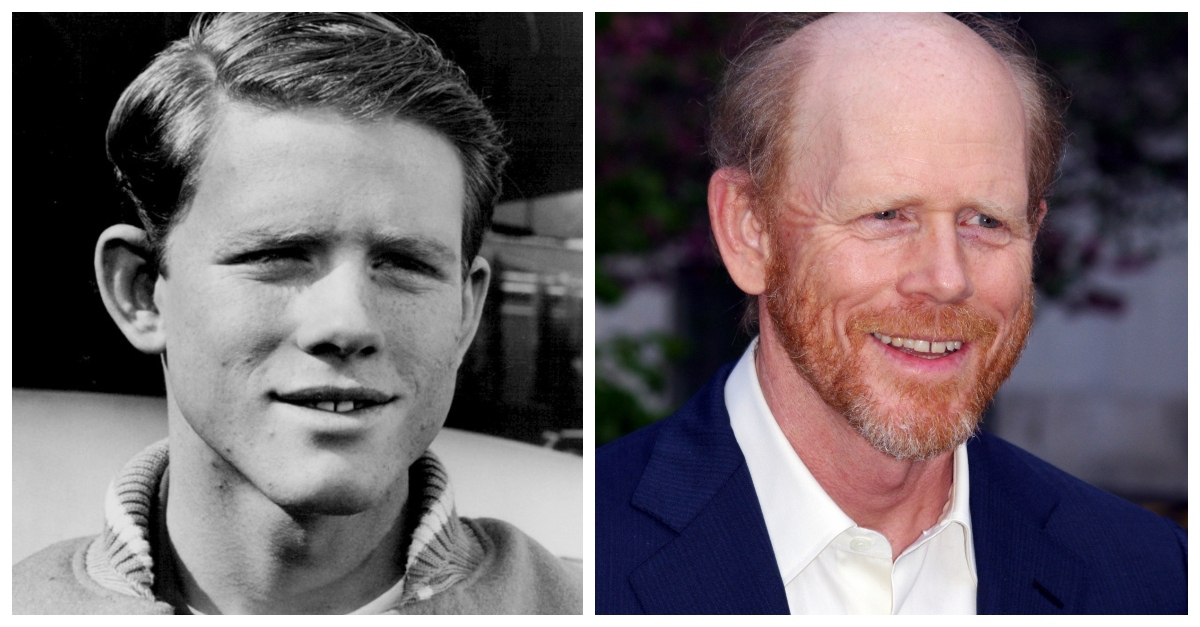 Leading Happy Days as Richie Cunningham was no new feat for little Opie, who along with Andy Griffith, championed one of the best sitcoms of all-time in the form of The Andy Griffith Show a decade earlier. Ron, 69, grew up on sets. Literally. At age two he was uncredited in his father's movie, Frontier Women and, besides becoming Opie in 1960, he's also well-known and well-loved for his lisped-role, Winthrop Paroo, in The Music Man in 1962. The following year he starred as young Eddie in the movie version of The Courtship of Eddie's Father and would appear in Village of the Giants (1965), an episode of Land of the Giants in 1969 and in the film The Wild Country (1970).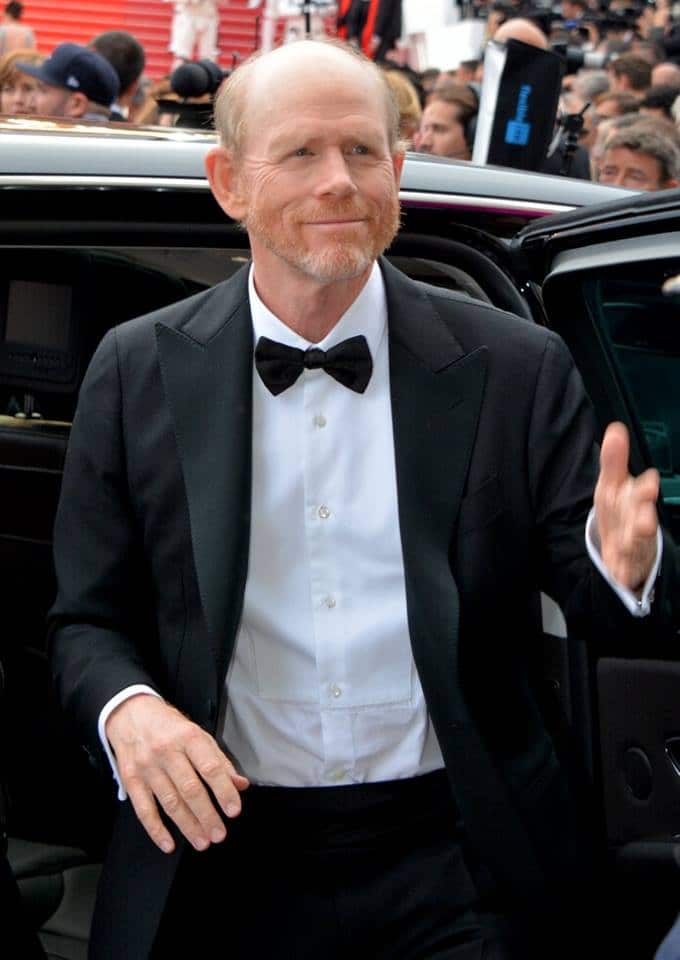 His first exposure to nostalgia on screen was as Steve Bolander in George Lucas' American Graffiti (1973), the success of which played no small part in writer/producer Garry Marshall casting him as Richie in the pilot for Happy Days, which ended up airing as a part of Love, American Style and was, then, spun off into the series.
Despite the great success he enjoyed on Happy Days, Ron, who is 67, decided to leave the series following the 7th season so that he could pursue his dreams of being a filmmaker. He'd gotten a taste for directing in 1977, having helmed the low budget Grand Theft Auto, which he co-wrote with his father. There were also a few TV movies, and then directing Henry Winkler in Night Shift (1982).
After that, there was no stopping him: over the years Ron's directorial credits include Splash (1984), Cocoon (1985), Parenthood (1989), Far and Away (1992), Apollo 13 (1995), A Beautiful Mind (2001), The Da Vinci Code (2006), Solo: A Star Wars Story (2018), Thirteen Lives (2022) and the forthcoming The Shrinking of Treehorn. 
Let's face it, as Andy Taylor might say, "Opie's grown up juuust fine."
Marion Ross — Marion Cunningham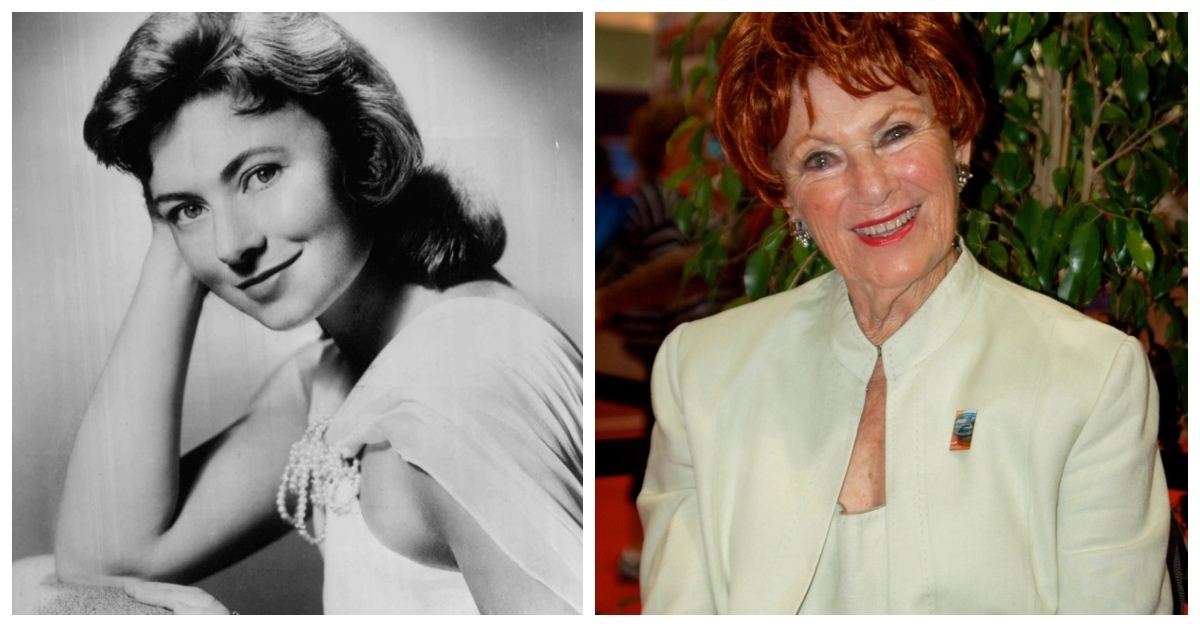 Marion Ross played the role of Marion Cunningham for all 11 seasons, and as such she was a straight-laced, respectable housewife who on occasion sought a taste of life in another lane. She was proper in all manners of life, especially when it came to addressing people by their full names. No nicknames here — unless you were Chachi.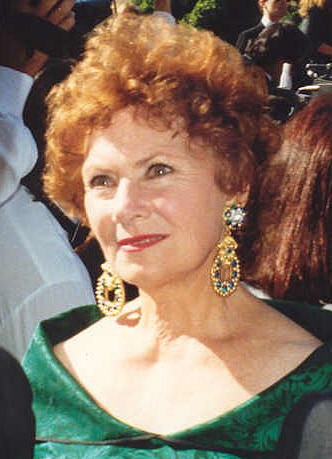 She made her movie debut in Forever Female (1953) and has sporadically appeared on the big screen ever since, most recently in 2018's Angels on Tap and 2021's Senior Entourage. Television, of course, was where we all fell in love with her. Her TV debut was in a 1953 episode of Cavalcade of America, which was followed by hundreds of appearances. One of her most acclaimed was as a series regular on Brooklyn Bridge, from Family Ties creator Gary David Goldberg, which ran from 1991 to 1993 and on which she played Sophie Berger.
After that, appearances includeThe Drew Carey Show and Gilmore Girls. She's even lent her voice to animated children's shows like SpongeBob SquarePants and Handy Manny. Marion is currently 94 years old! Today, she enjoys life in California as the proud mother of two successful entertainers.
Erin Moran — Joanie Cunningham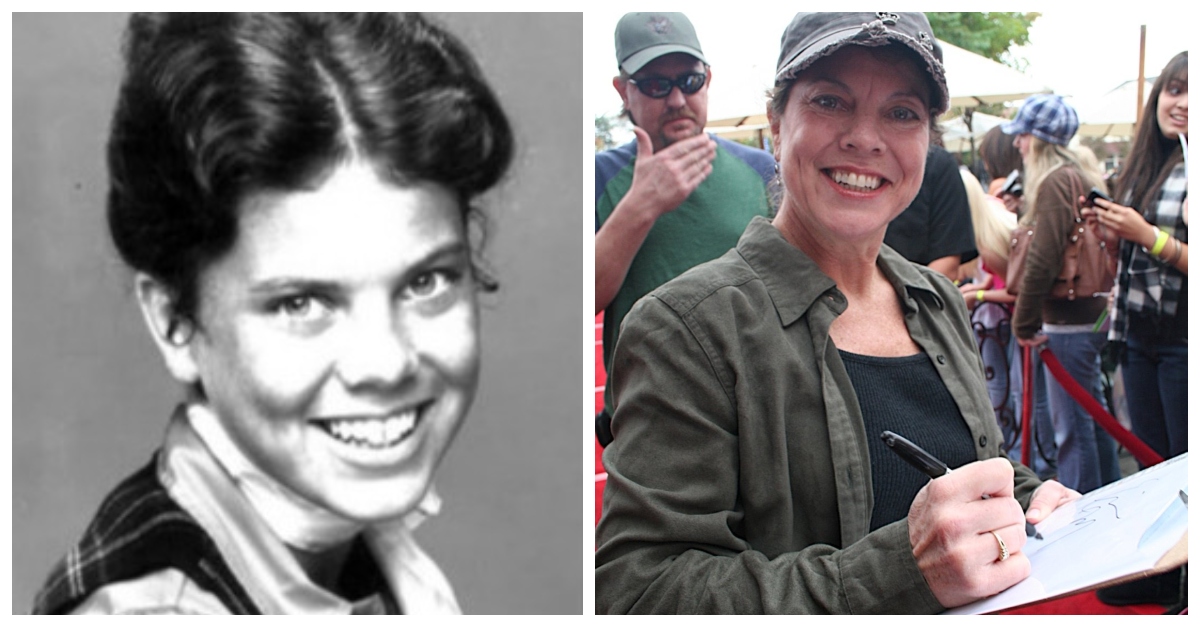 Erin Moran, who played the role of Joanie Cunningham on both Happy Days and, in the middle of its run, the spin-off Joanie Loves Chachi, truly grew up before our eyes. She was only 8 years old when she first worked with show creator Garry Marshall on his movie, How Sweet It Is!. Erin was a busy little child actress, appearing in 18 separate projects before becoming a Cunningham at age 14.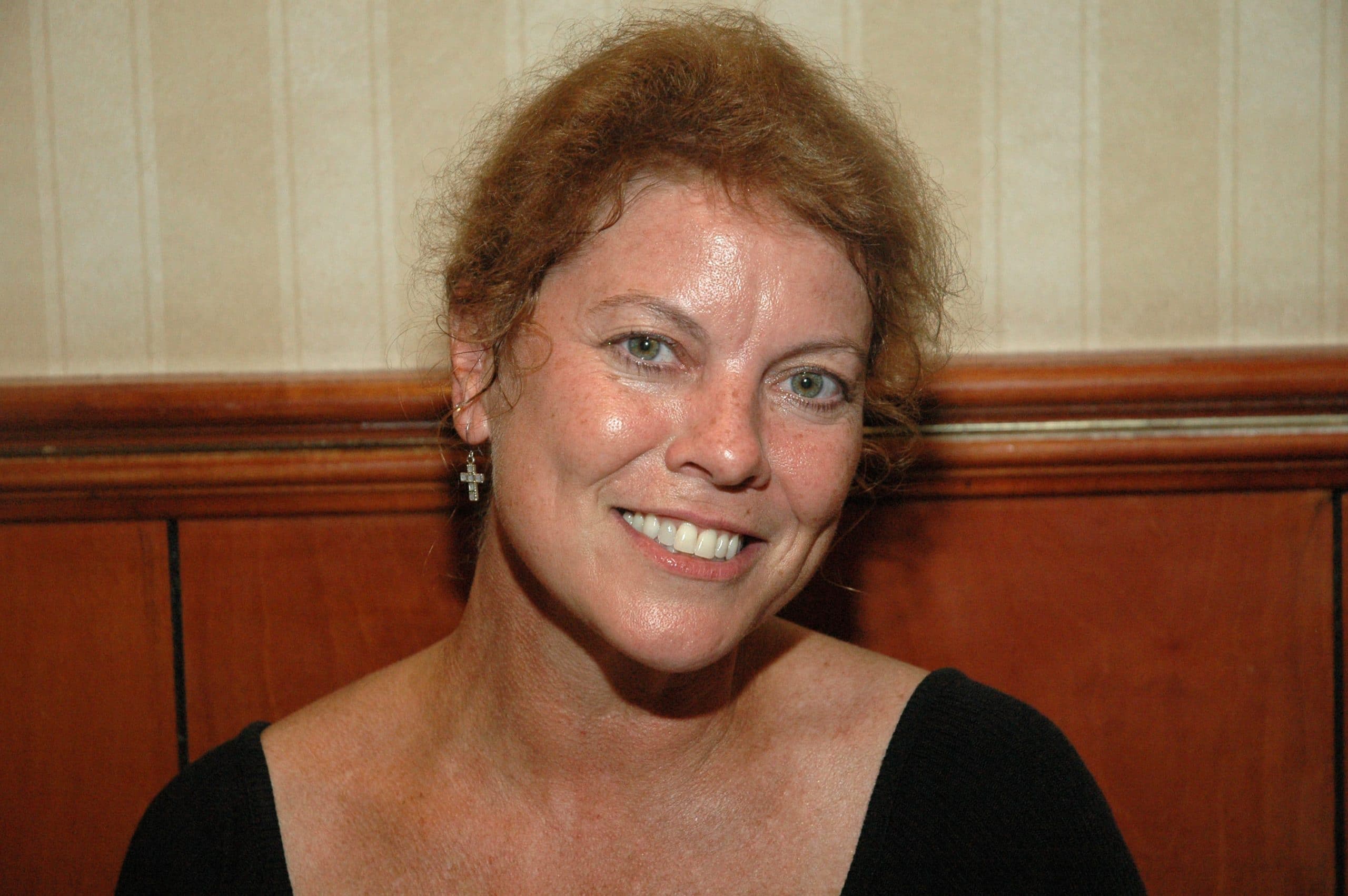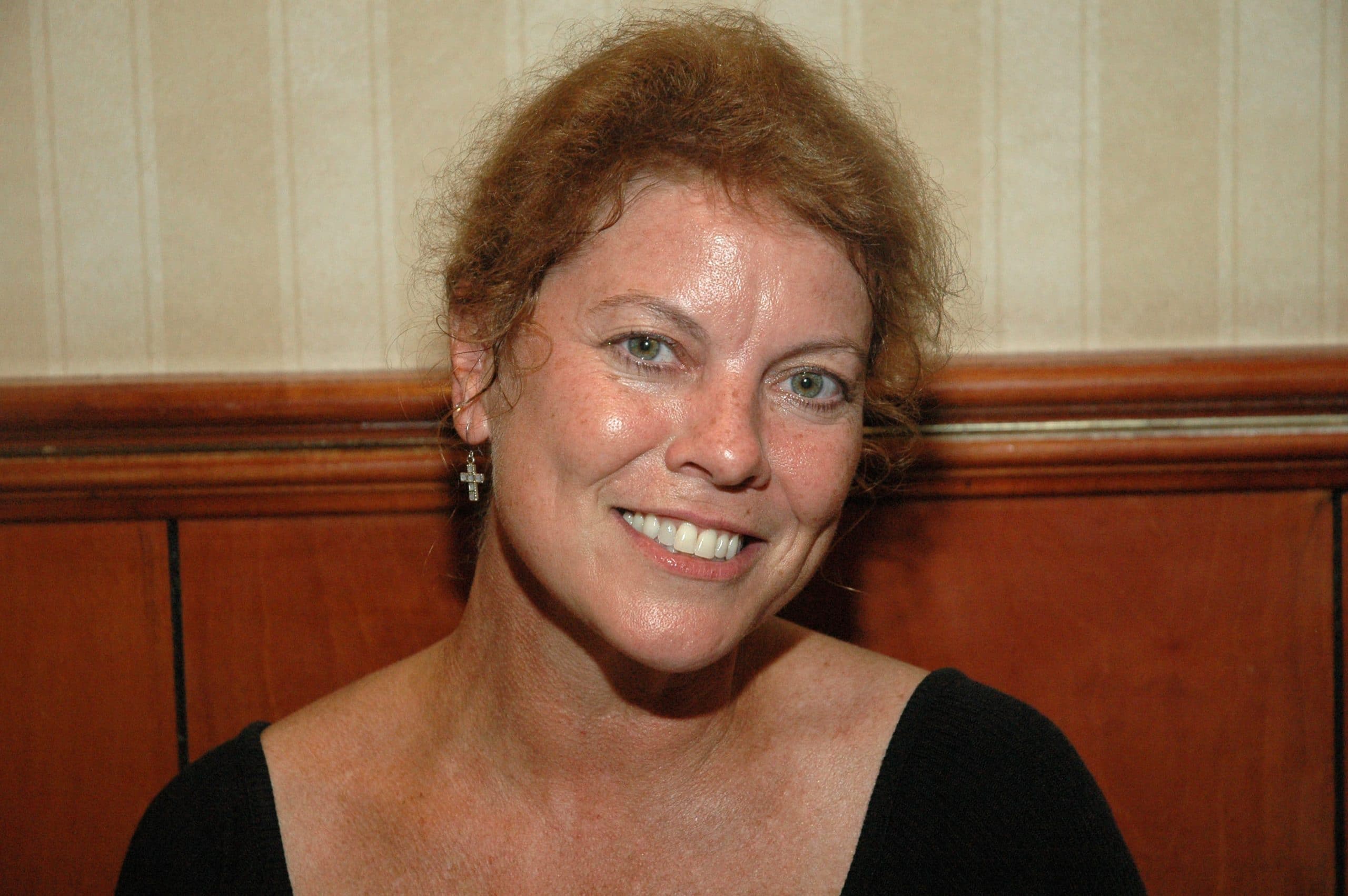 Moran didn't act much after the massive successes of Joanie Cunningham. Her television mother, Marion Ross said in an interview that Erin did not handle fame well and that her parents were unstable and unsupportive. Eventually, Erin succumbed to the pressures and self-destructive instincts that have annihilated so many young actors. Her Later years were spent taking care of her mother-in-law in a trailer park in Indiana, where she lived with her second husband. Sadly, she passed away in April 2017 at age 56 from complications of stage four cancer.
Scott Baio — Chachi Arcola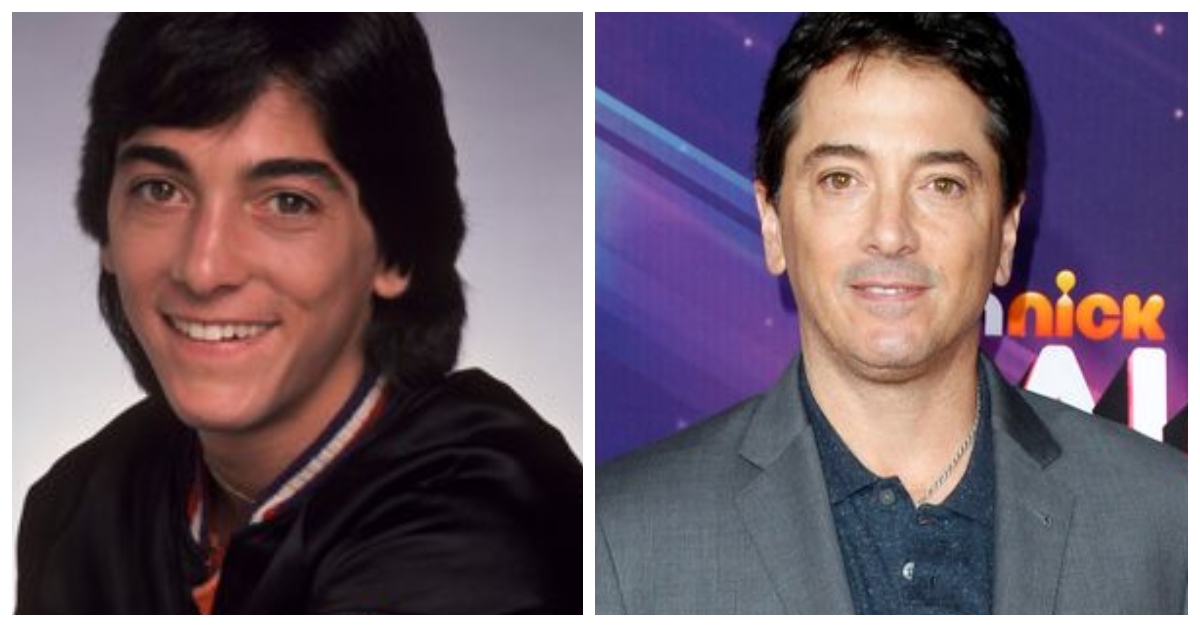 "Wa wa wa!" Erin Moran's love interest on screen (and apparently off as well), Scott was one month older than Erin but didn't have near the credits to his name by the time that Happy Days came along. Scott Baio played the role of Chachi Arcola, Fonzie's nephew who became Joanie's boyfriend and, in the end, husband. His first role was as the lead in the 1976 film Bugsy Malone. If you're not familiar with this one, you should be: it's the classic gangster musical story of Bugsy Malone told with an all-child cast, including Scott and Jodie Foster.
Chachi's trademark phrase, "Wa Wa Wa" came from Scott Baio always asking "What, What, What?". He also co-starred with Erin in the spinoff from the series called Joanie Loves Chachi, after which he went on to star in leading roles in other popular TV shows like Charles in Charge and, alongside Dick Van Dyke, Diagnosis Murder. Today, Scott Baio, 62. lives with his family and daughter and is very politically active with the Republican Party.
Don Most — Ralph Malph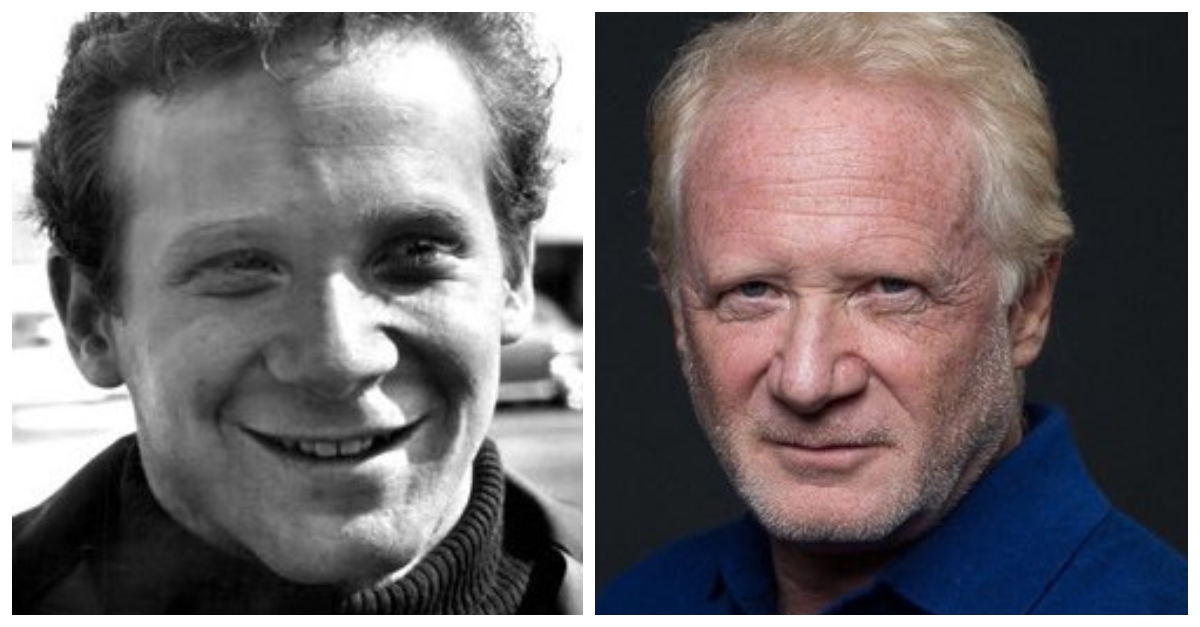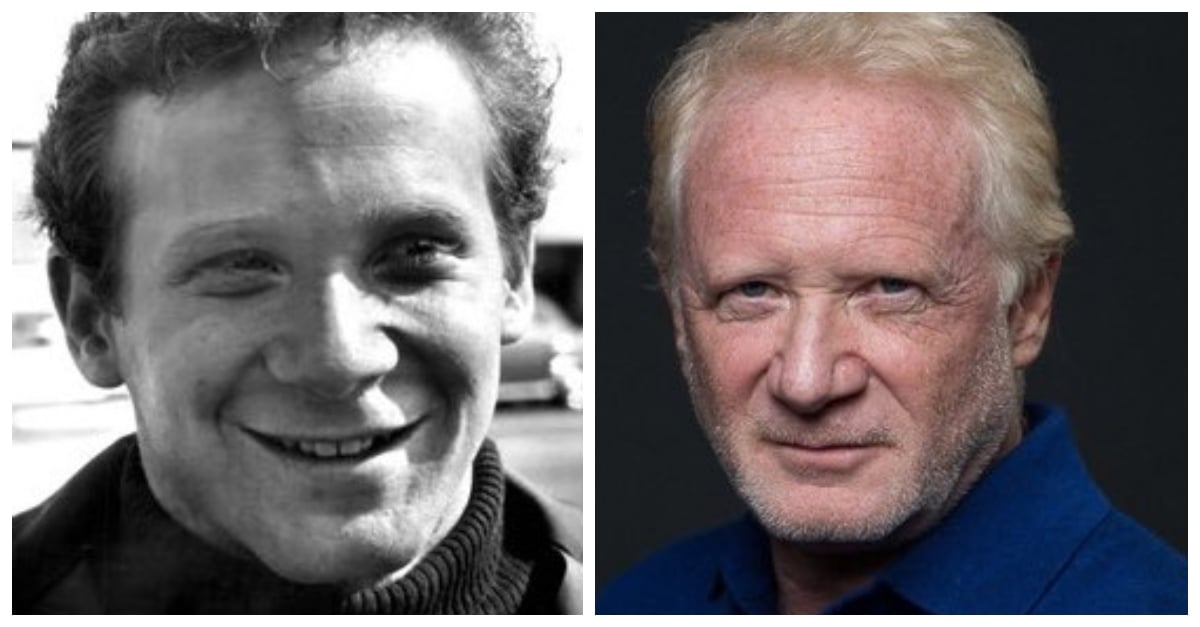 Don Most played the role of Ralph Malph and there's actually something he has in common with John Travolta: Both young actors made their screen debut on the rescue series, Emergency! weeks before the premiere of Happy Days. Don found his big break with the series and much of the audience has a soft spot for his character, a funny guy and foil. Appearing in 167 episodes, Ralph was very much a side character in the first season, but soon became one of the three amigos alongside Richie and Potsie. They'd even go on to be roommates in a later season. We all said goodbye to Ralph after Season 7 when he and Richie left for the army. Not appearing in the finale (although Ron Howard as Richie did), he was mentioned to have been at college.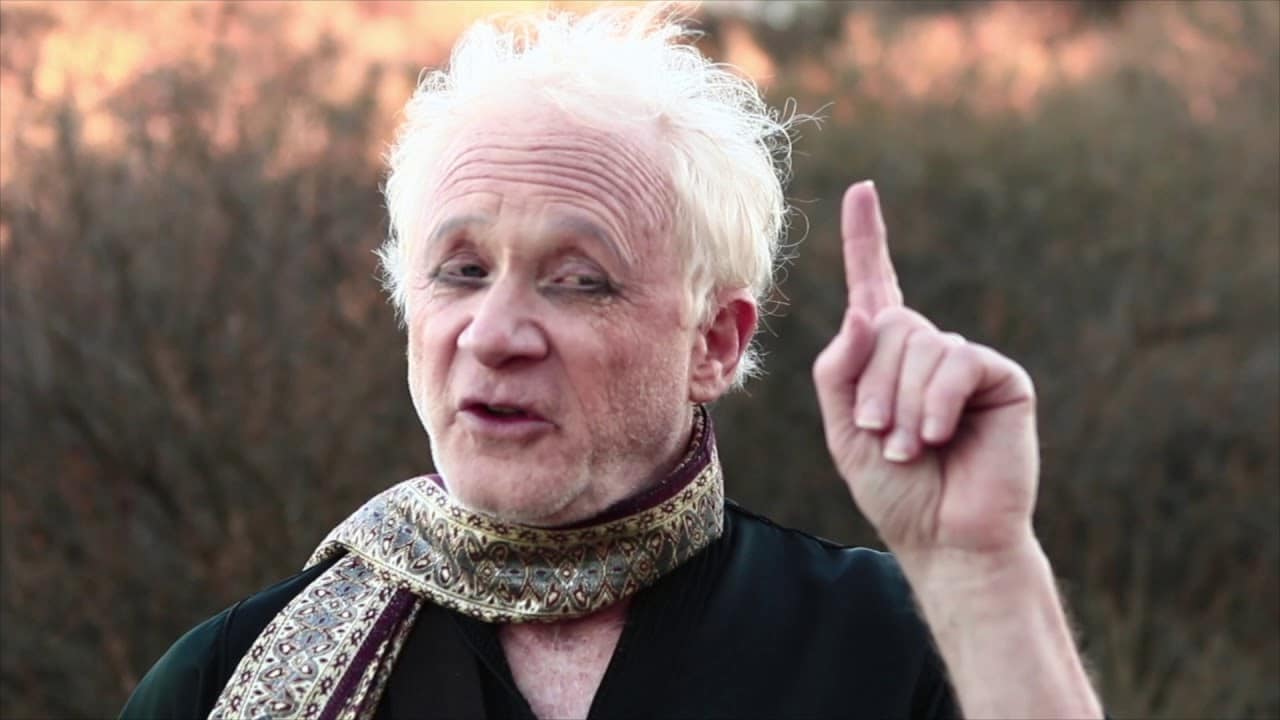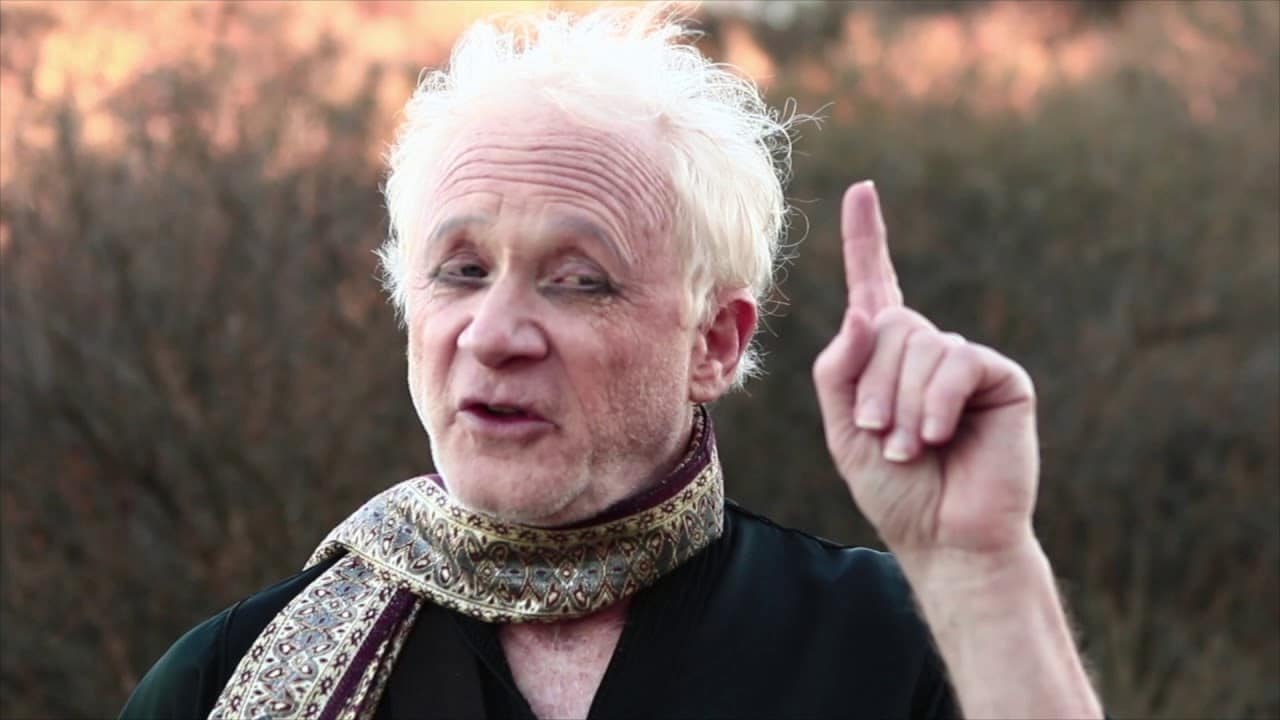 Don made appearances in some shows after the sitcom's end such as Charles in Charles (starring Scott Baio), Star Trek: Voyager, Diagnosis: Murder and Glee. Additionally, he could be seen in such films as  ED TV (directed by Ron Howard), Planting Melvin and The Great Buck Howard. He also revealed himself to be something of a triple threat as an actor, singer (having recorded a few albums over the course of his career), and director. Off-camera, he's been married to actress Morgan Hart since 1982 and the couple has two daughters. Don is 69.
Anson Williams — Warren 'Potsie' Weber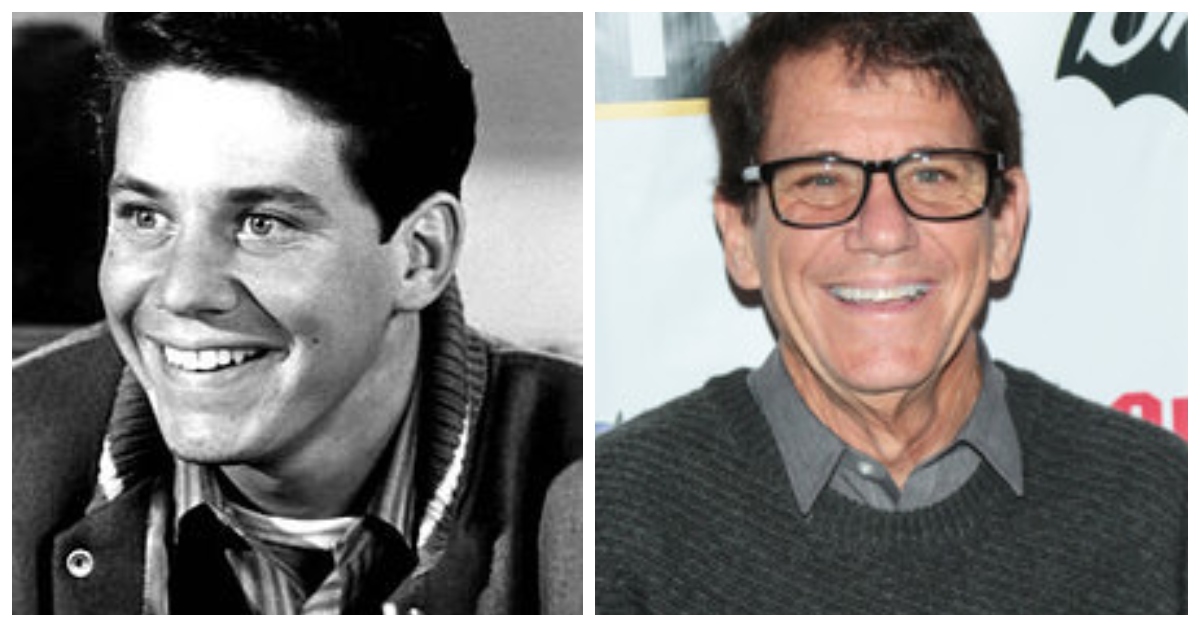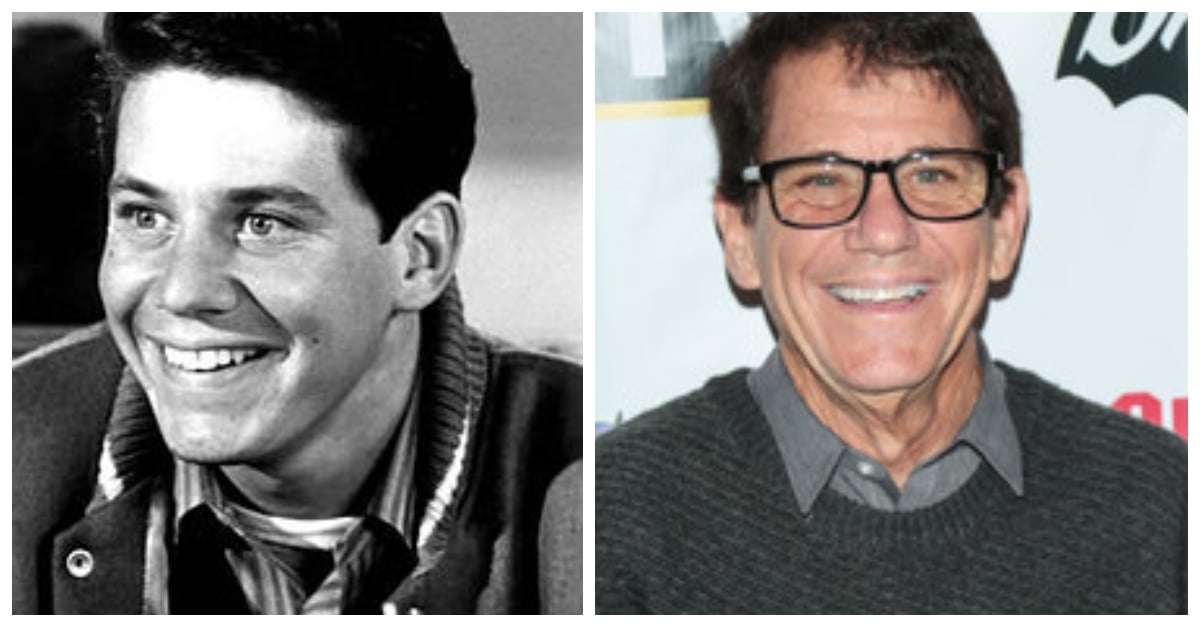 Before Happy Days, Anson Williams was just a student who captained his school's track team in between acting in school productions. Fun fact: his full name is Anson William Heimlich, and his uncle was none other than Dr. Henry Heimlich, the man responsible for helping out in countless restaurant choking emergencies thanks to his procedure.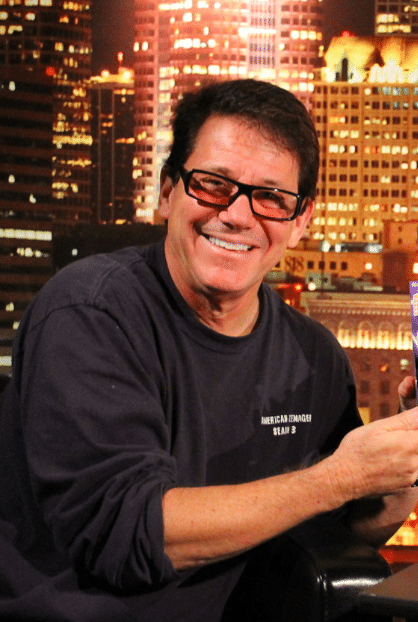 Anson Williams played the role of 'Potsie' on the sitcom. After the conclusion of Happy Days, Williams dove straight into directing. In that position he's taken on dozens of hit TV shows ranging from Melrose Place to Beverly Hills, 90210; Baywatch, Sabrina, the Teenage Witch; Lizzie McGuire and, most recently, 31 episodes of The Secret Life of the American Teenager. He wrote his autobiography, called Singing to a Bulldog: From Happy Days to Hollywood Director, and the Unlikely Mentor Who got Me There. Williams is 73.
Tom Bosley — Howard Cunningham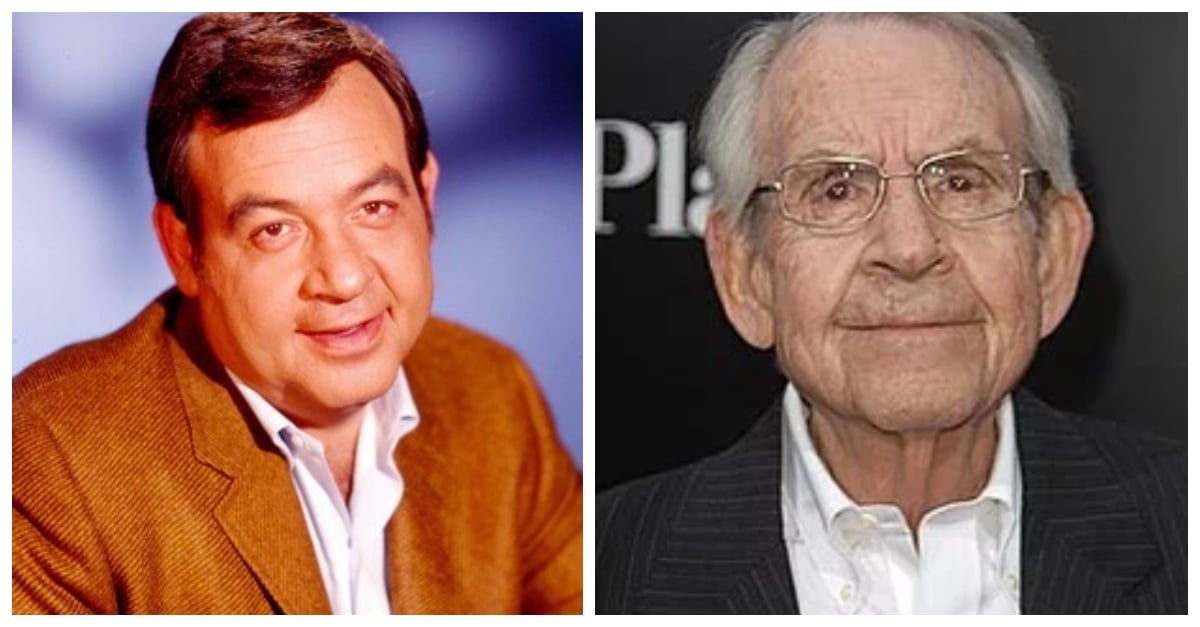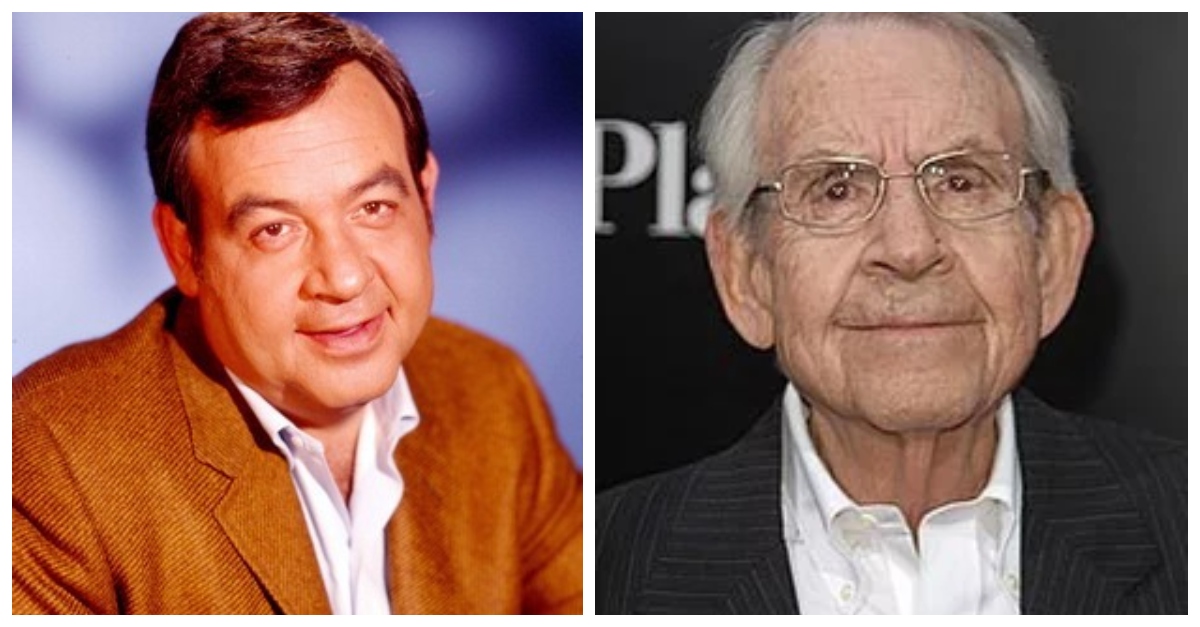 Tom Bosley played the role of Howard Cunningham. He took on the role after actor Harold Gould essayed the part in the Love, American Style pilot, but left to work on another project. Bosley was in all following 255 Happy Days episodes, making his character and that of Fonzie the only ones to do so.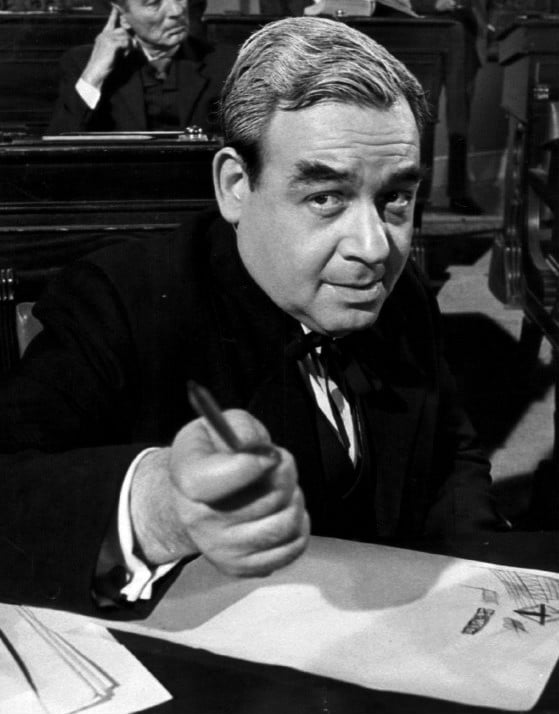 After the sitcom, he starred in Murder, She Wrote and Father Dowling Mysteries, which only represented a small sample of the vast number of credits he amassed over his 55-year career. Actually, his true love as an actor was for the stage, having made his Broadway debut in the 1958 production The Power and the Glory. Other shows include Catch Me If You Can (1965), Beauty and the Beast (1994), Cabaret (2002) and the national tour of On Golden Pond (2006).
His estate and several Happy Days co-stars filed a multi-million dollar breach-of-contract lawsuit against CBS, claiming that they never received  revenue payments owed to them in their contracts. After a lot of back and forth, the parties settled for about $65,000 each. He sadly passed away in 2010 at age 83 from complications brought on by a staph infection.
Al Molinaro — Al Delvecchio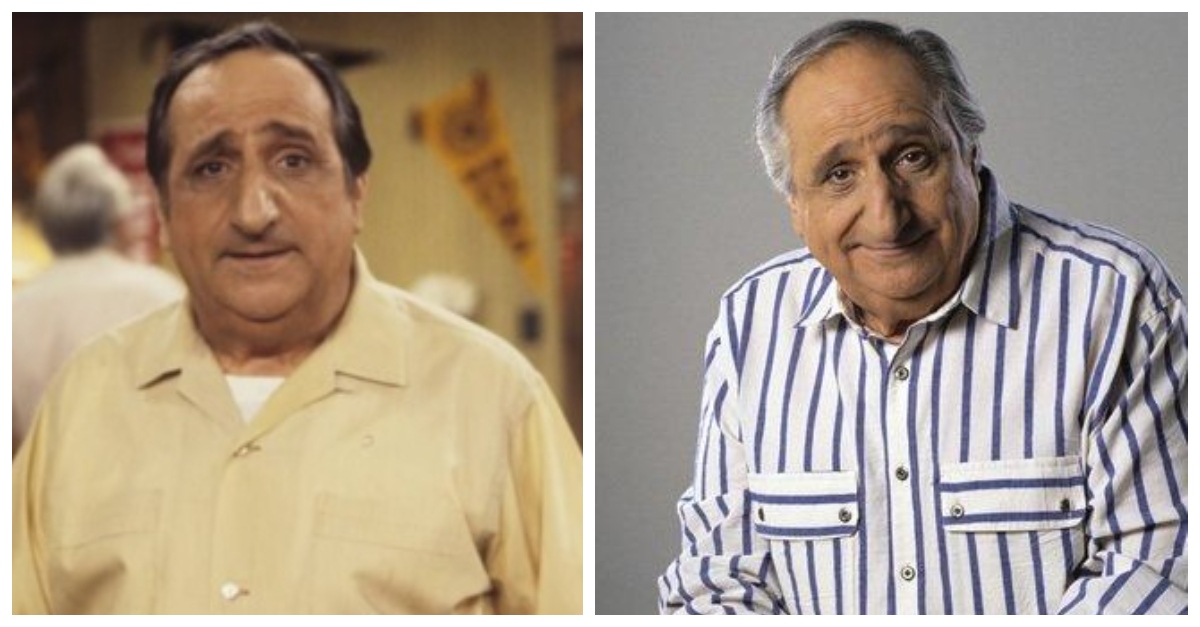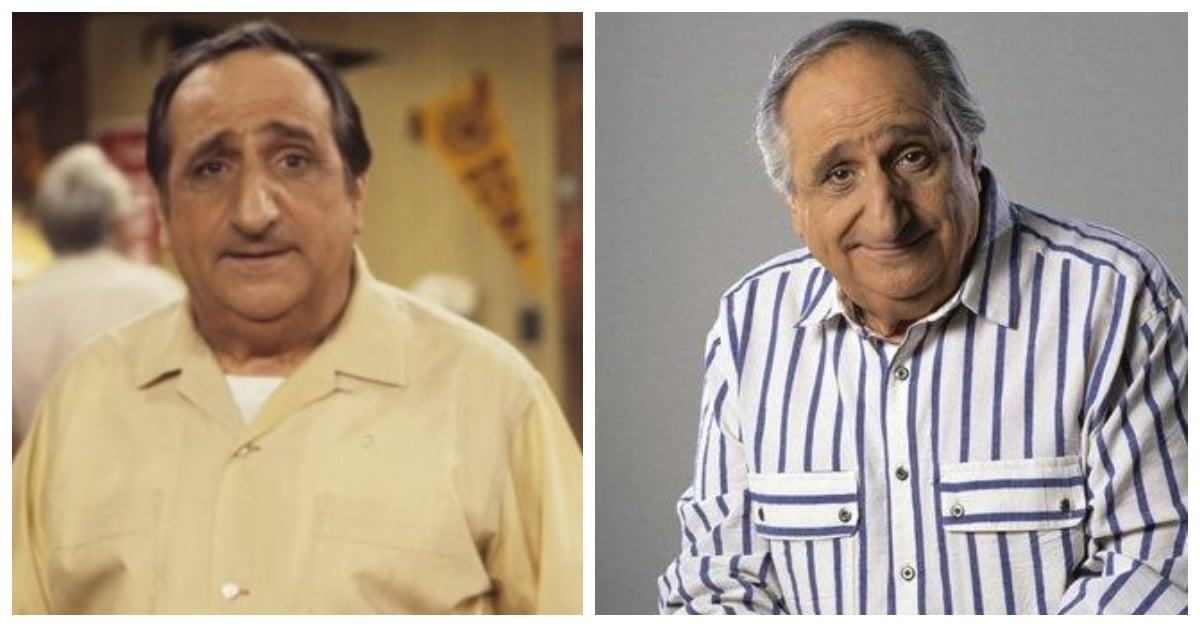 The diner owner who replaced Pat Morita's Arnold after season 3 was Al Delvecchio, as played by Al Molinaro. He got his start in acting later in life, having previously worked in collections and real estate. Once he did decide to pursue acting, he found himself on a 1969 episode of Don Adams' Get Smart, followed by 73 episodes of The Odd Couple, playing Murray the Cop.
It was on that show that he developed a working relationship with producer Garry Marshall, which resulted in his being hired to play Al on Happy Days. After the sitcom ended, Molinaro scored one last big role in the sitcom The Family Man, before he decided to do commercials for the rest of his career. He passed away in 2015 at age 96.