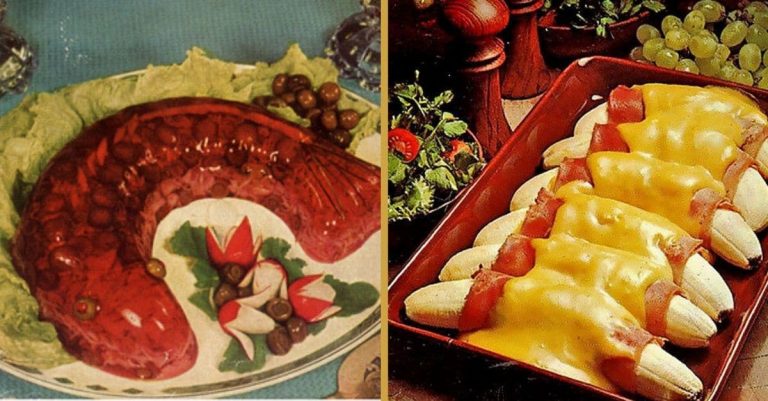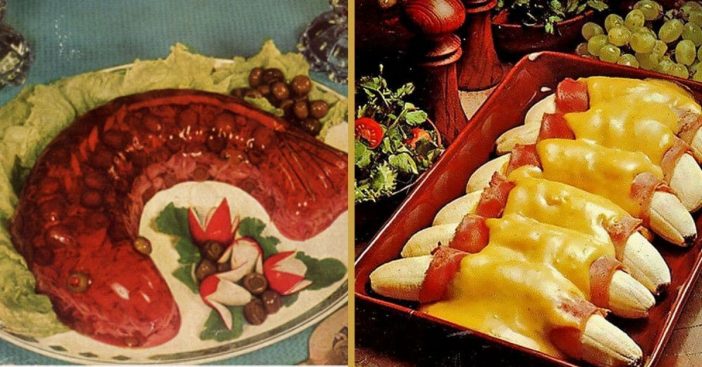 6. Egg Nests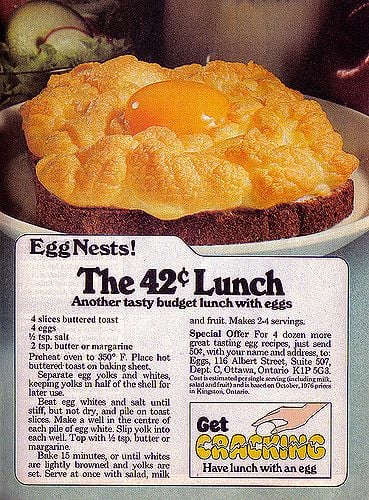 The 42 Cent Lunch. I'll take it. This one is so close to being delicious if it wasn't for that raw egg. Because I know from my father yelling at us to 'stop eating the raw cookie dough or we'll get sick", that raw eggs are a no-go in my household.  Also, poking out the center of the bread and injecting an egg, feels like a last-minute science fair entry. 
Egg Nests, also known as Cloud Eggs, are nearly as popular today as they were back in the day. You'll need some basics, eggs, bread, butter, and salt. That's it! First, toast your bread. Then separate your egg whites from the yolks. Beat the heck out of the egg whites until stiff. It only takes a minute with an electric beater. Now, it's time to assemble. 
Take out your mayo and pimentos — just kidding, butter the toast, dollop the egg white on each slice and make the indention in the middle for your prized yolk. Now you just bake it for 15 minutes and serve with salad, milk, and fruit for an entire lunch display!
7. Mock Apple Pie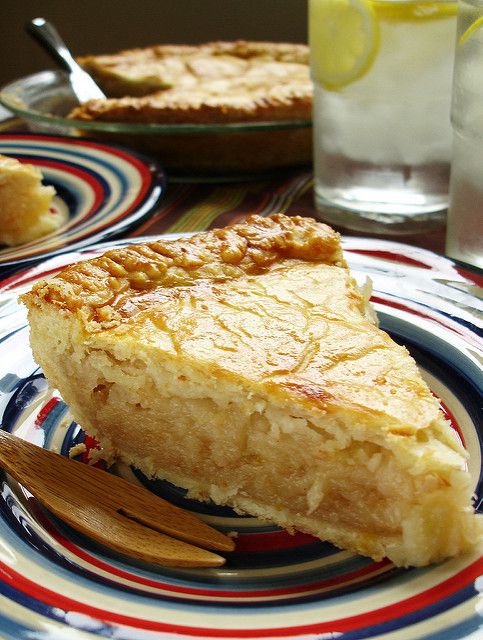 An Apple Pie without the apples, blasphemy!  Hey, it was invented during the depression. And you know what they say: "When life gives you Ritz Crackers, make apple pie." That's the saying, right? While it still looks like a tasty Apple Pie, don't be fooled! It's called a "Mock" Apple Pie for a reason, as it's made with Ritz Crackers instead of real apples.
 However, according to recipes, it tastes just like regular Apple Pie. First off, bring to boil water, sugar, and cream of tartar before dropping gin whole crackers to boil for 5 minutes.  Then pour all into a pie crust and sprinkle with cinnamon and lemon juice. Top with additional crushed crackers, brown sugar, and cinnamon and bingo, an apple pie sans apples. So, if you can get over the fact that it's made with Ritz Crackers on the inside, then this might be a go-to dish for any special occasion. And maybe fool some people while you're at it!
8. Ham and Bananas Hollandaise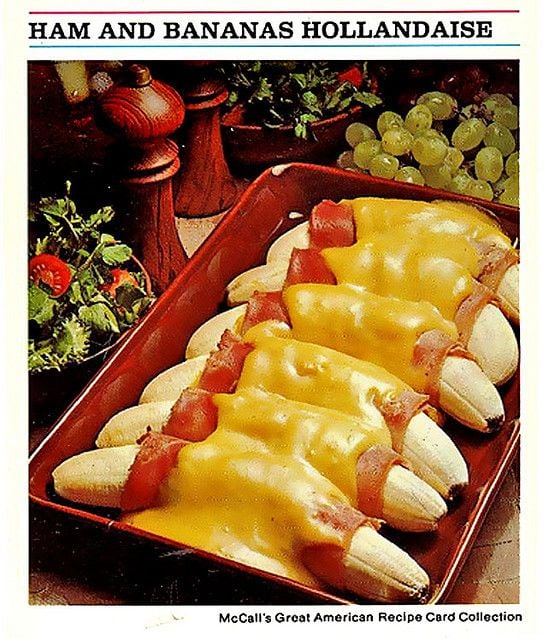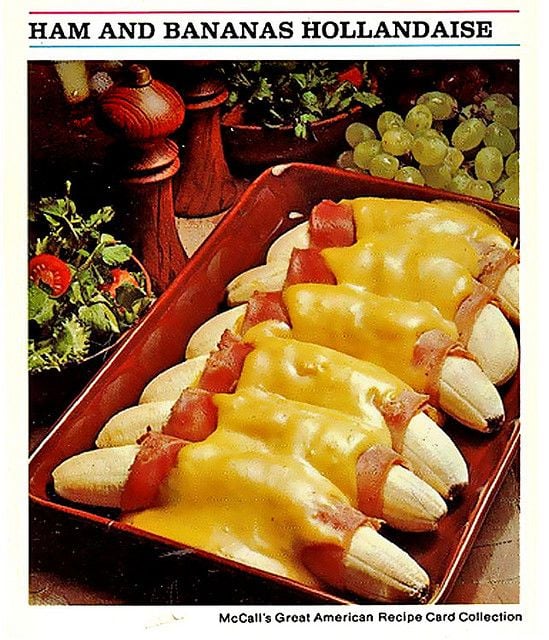 Ugh, this was the one I was dreading to eventually get to on this list. A fun fact about this dish is that it was actually made up by the government to distract people from the oil embargo. Well, it's definitely distracting, Complete with bananas, lemon juice, sliced boiled ham, mustard, hollandaise sauce mix, and light cream, this is probably the weirdest dish on this list!
Banana Hollandaise is perfect for any Brunch occasion, and commenters on these recipes actually say this is delicious. And you can cheat with a jar of hollandaise instead of the mix packets. But just don't leave off the sauce, as it cuts through the sweetness of the banana while the mustard pairs with the ham to add saltiness. Well, I'll be damned… some people actually enjoy this.
9. Frosted Ribbon Sandwich Loaf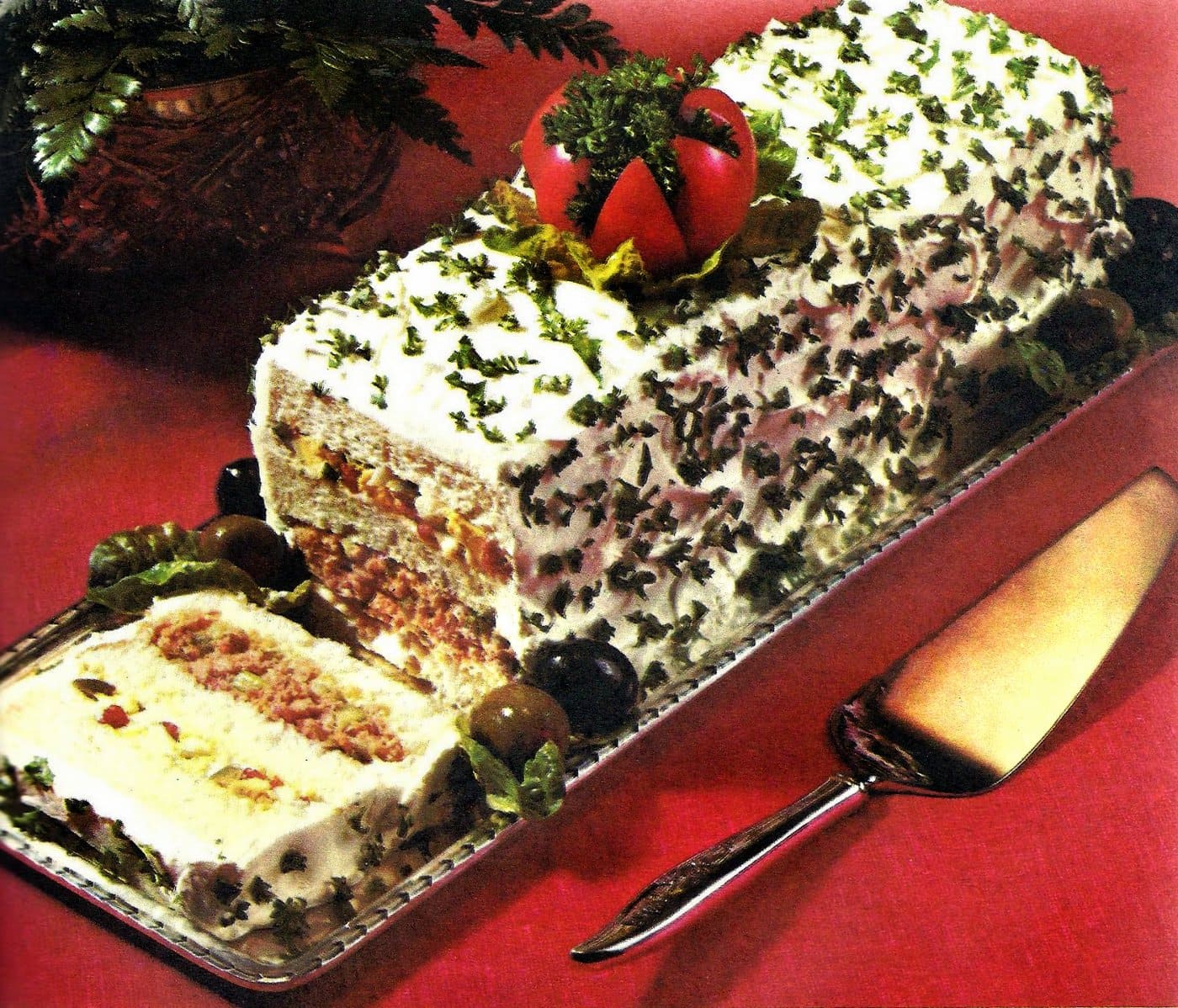 This one was popular in the 1960s and consists of many different layers of filling and ingredients from mayonnaise- of course,  to pickle relish to ground cooked ham and horseradish. While the dish gives a 'frosted' appearance, do not be fooled; this dish surely isn't sweet as you'll be biting into a savory loaf you will never forget..Even old advertisements for the loaf show a cake-cutter being used to slice through it, so the taste may come as a shock to some who are expecting a carrot cake.  
The frosted loaf holds a surprise in every layer so this is technically one of the more advanced dish on our countdown.
10. Frozen Fruitcake Salad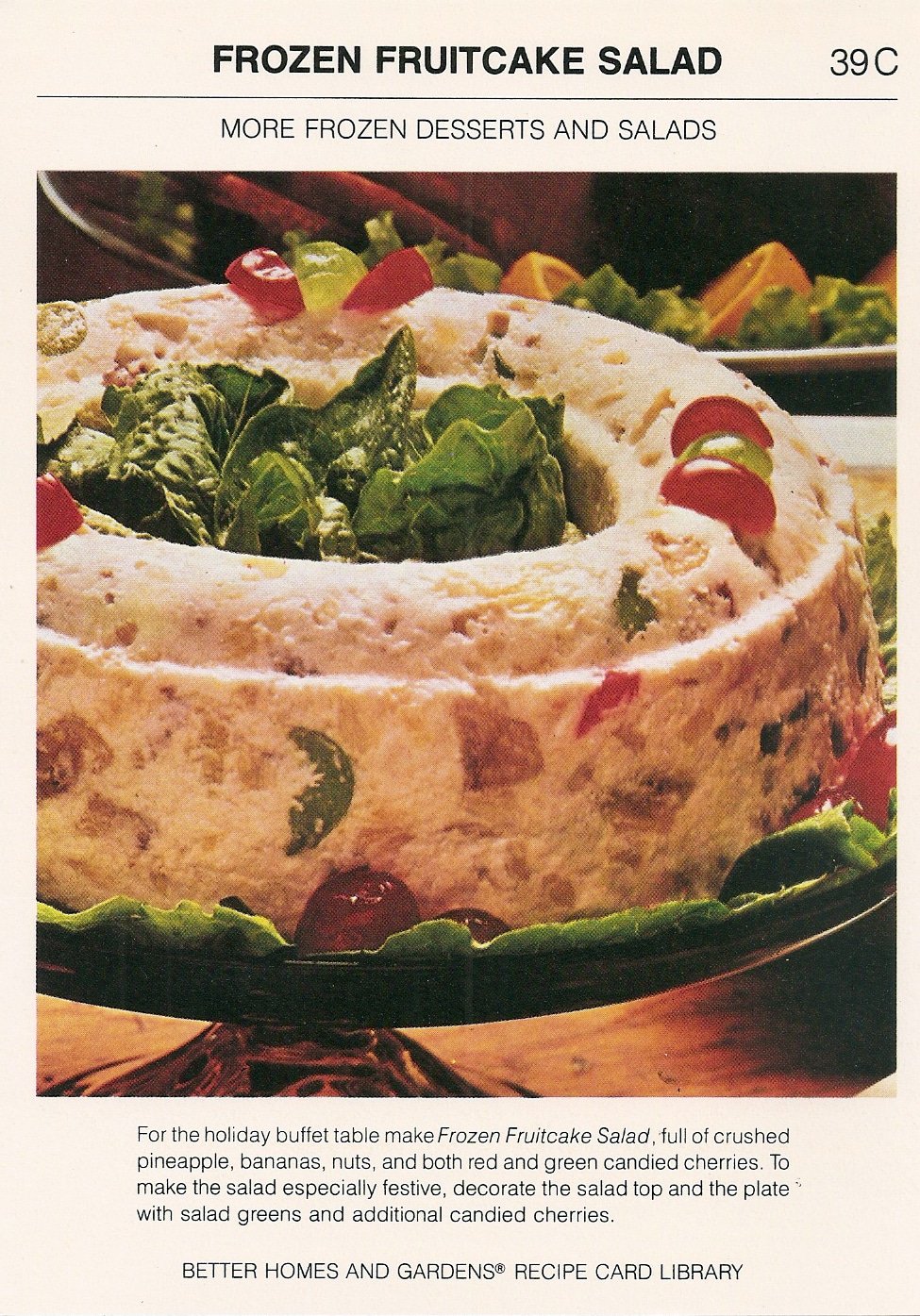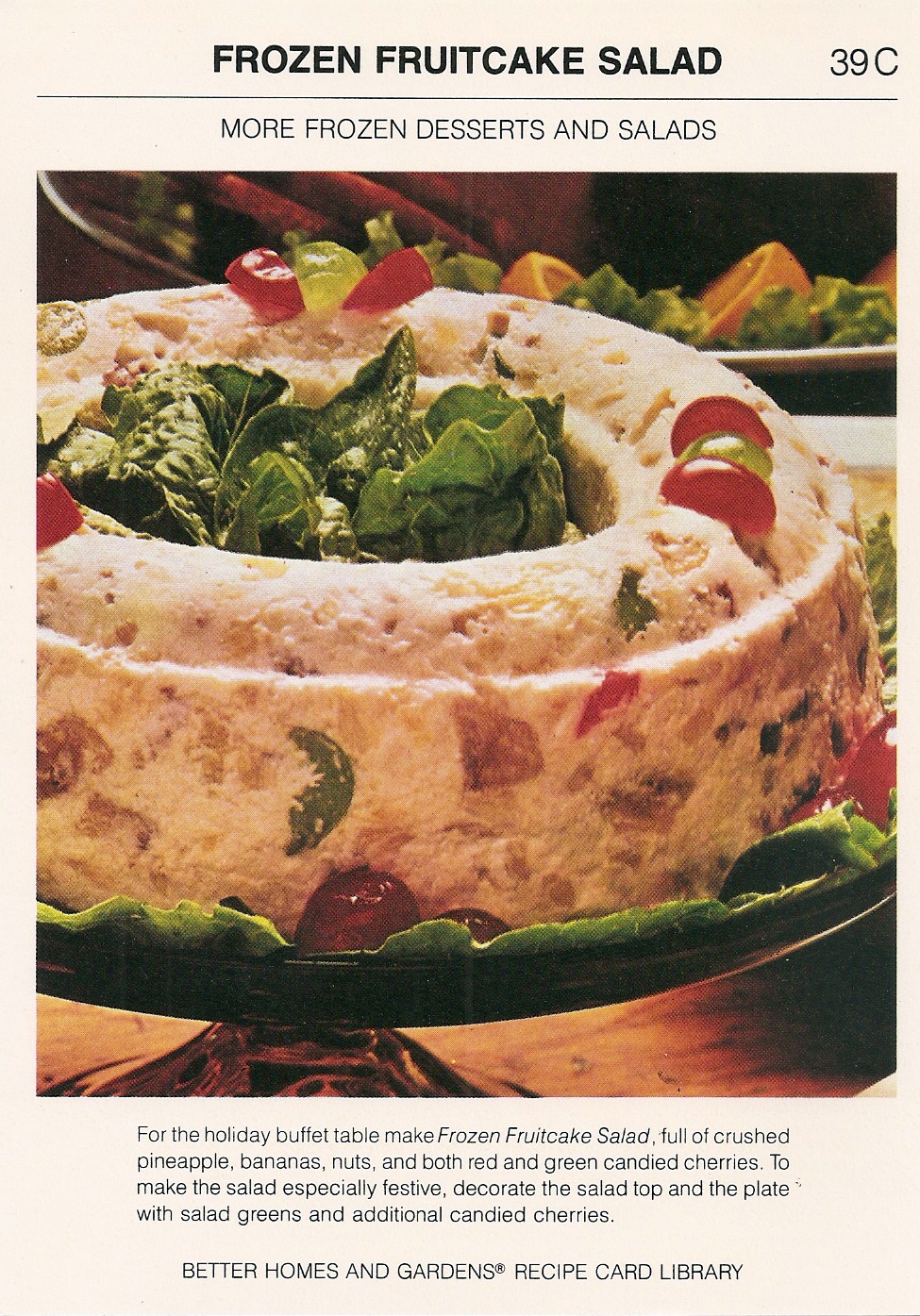 It's nice to end the list with something that isn't so repulsive-looking, the Frozen Fruitcake Salad! It's more of a sweet treat with pretty basic ingredients. Blend together sour cream, sugar, lemon juice, and vanilla followed by all the fruits and nuts you desire. Such choices can be pineapples, diced bananas- no mustard this time, cherries, and grapes. Don't forget the walnuts! Complete with lettuce leaves in the middle for garnish, it may not look super tasty, but with all those ingredients, it sure sounds like it!
Do you remember your grandparents whipping any of these up for a special event or 'just because'? I sure do! Is there a twist on one of these classics that makes your recipe book? Or did your grandma make something entirely different yet completely off-the-wall for special occasions? We want to know what your disgusting foods were!