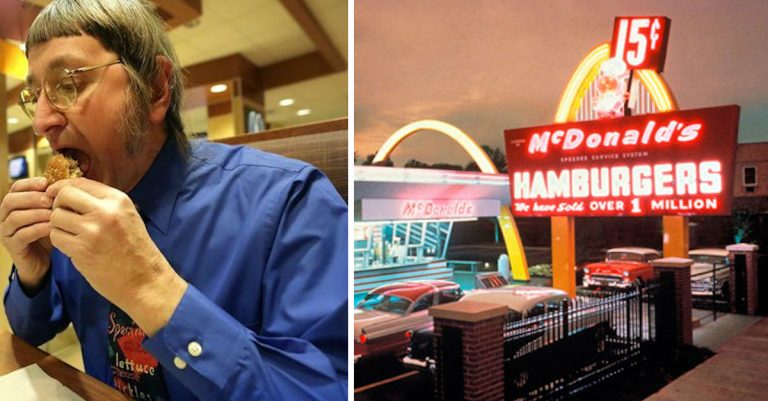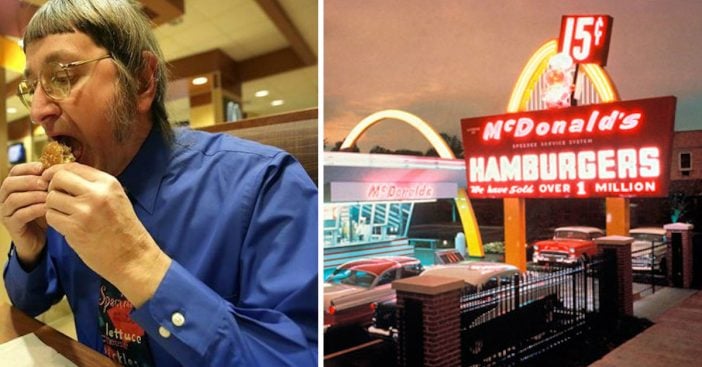 McDonald's is kind of addictive, right? You can't just eat one french from this mega-chain. You need to eat the entire carton. If you're getting McDonald's fries, then you obviously need to pair it with a cheeseburger or McNuggets.
Don Gorske seems to prefer the Big Mac when it comes to the McDonald's menu. For years now, Don has been known as one of McDonald's most loyal customers and a huge fan of the Big Mac.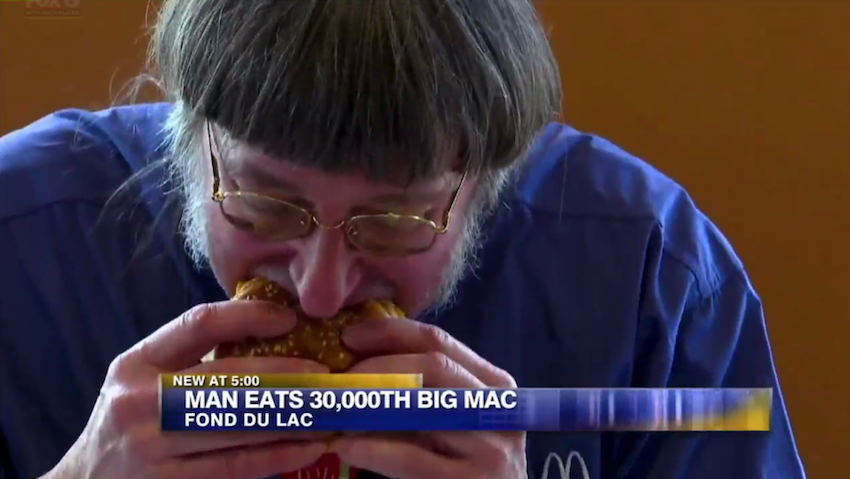 Recently, Don ate his 30,000 Big Mac. Now, you might think you love something, but you don't love anything as much as Don loves these burgers. According to Don, Big Macs consist of up to 95% of his diet. He has even made it into the Guinness Book of World Records for his dedication.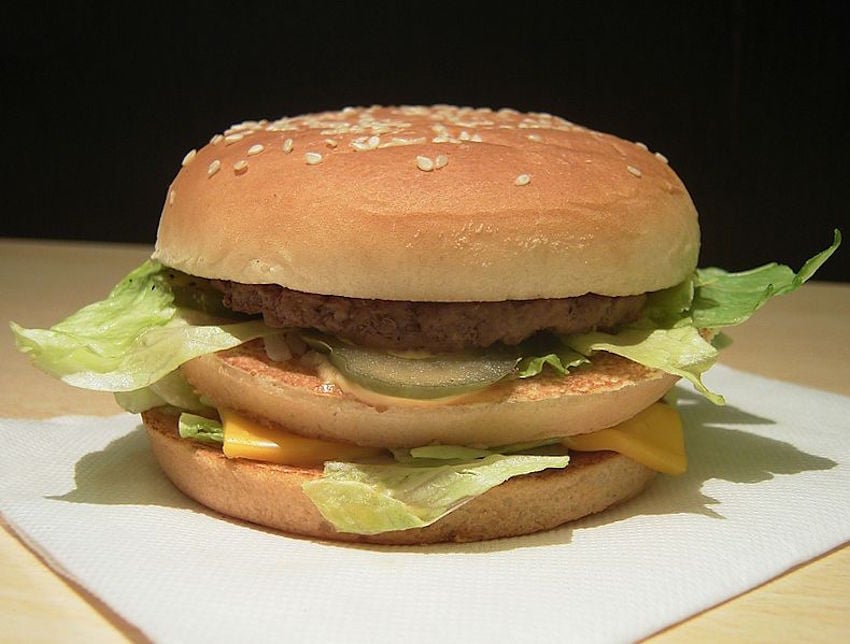 It all started for Don when he got his first car in 1972. The first place he drove to after was McDonald's, where he ate three Big Macs. That same day he returned two more times and in total consumed nine Big Mac burgers.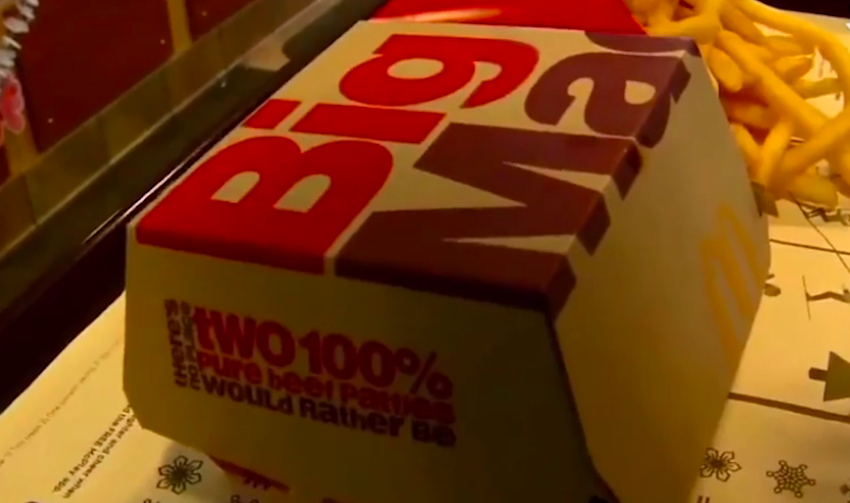 To put that in perspective for you, a Big Mac consists of 563 calories. There are 33 total grams of fat in a Big Mac, 79 mg of cholesterol, 1,007 mg of sodium, 44 g of carbohydrates (9 of those grams are just sugar), and 26 g of protein. Those calorie counts are all from 2018 (we're not sure how much more/less this is since 1972), but still – quite a bit for Don to put into his body nine times in one day!
Don has appeared in several documentaries because of his dedication to McDonald's, including Super Size Me, Don Gorske: Mac Daddy, and 22,477 Big Macs. Every time Don his a milestone number of Big Macs, he drums up a media frenzy and this time was no different. 30,000 is a huge number! He also ate the big at the same location that he had his first Big Mac.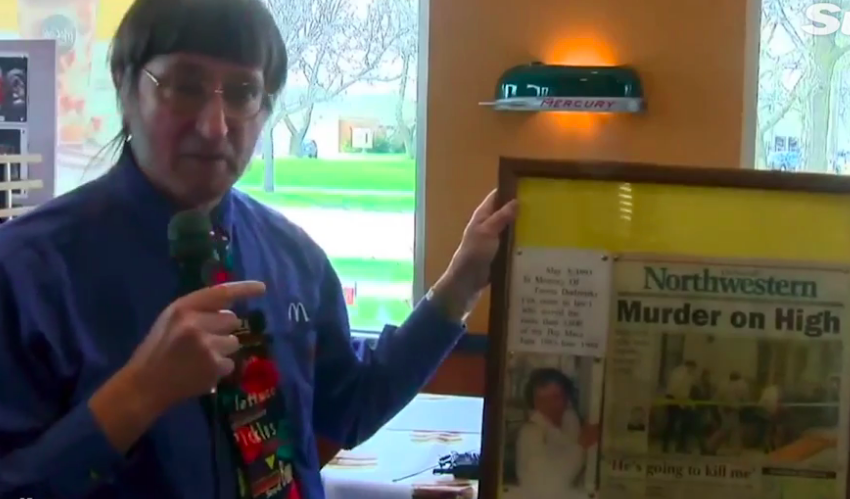 Surprisingly enough, eating 30,000 Big Macs for 46 years only boils down to ~2 Big Macs a day, but things must vary for Don. The man who created the Big Mac, Jim Delligatti (who passed away at 98 years old in 2016) only ate one Big Mac a week. In total, Don has consumed 16,890,000 calories in just Big Macs in almost five decades.
H/T: Inc