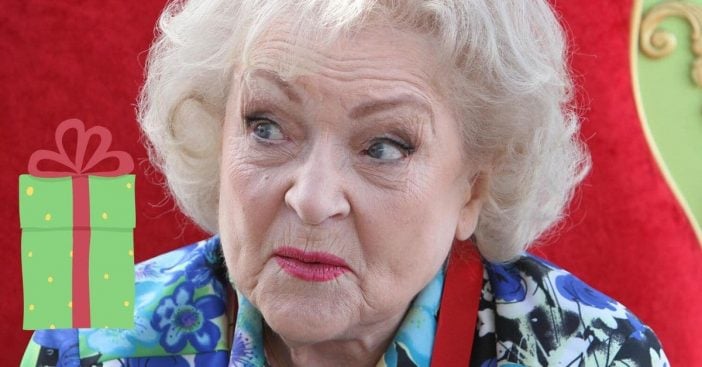 If you're in need of some jolly news, here you go! It has been reported that Betty White will star in a brand-new Lifetime Christmas movie this year. Lifetime shared a press release that Betty will star in a movie about "a tough older woman who helps whip would-be Santas into shape and spreads the true meaning of Christmas."
Lifetime has not yet revealed the title of the movie or the names of any co-stars. Unfortunately, due to the coronavirus pandemic, movie productions are currently shut down. No one really knows when it will be safe to get them back up and running, but hopefully, this movie will be released this Christmas!
Betty White is set to star in a new Lifetime Christmas movie
Even though Betty is 98 years old, her career has not slowed down one bit. Many know her for her most famous role in The Golden Girls, but since then she has guest-starred in many shows and starred in Hot in Cleveland.
RELATED: Betty White Trending Amid Coronavirus News, She Confirms She's Fine
Even though Betty has maintained a very successful career, she has spoken out about ageism in Hollywood. She once said, "Don't get me started on reality TV because I don't want to use language I shouldn't use. I think the problem with sitcom, this whole youth wave that washed over – people say, 'well they, older actresses can't, you know, can't get jobs…' Well, we get jobs, we work all the time. It's the writers who have an age block."
Hopefully, we will learn more about Betty's new Lifetime movie soon!