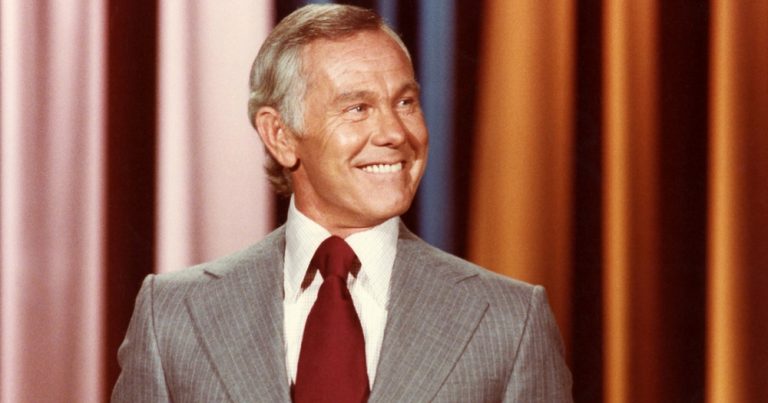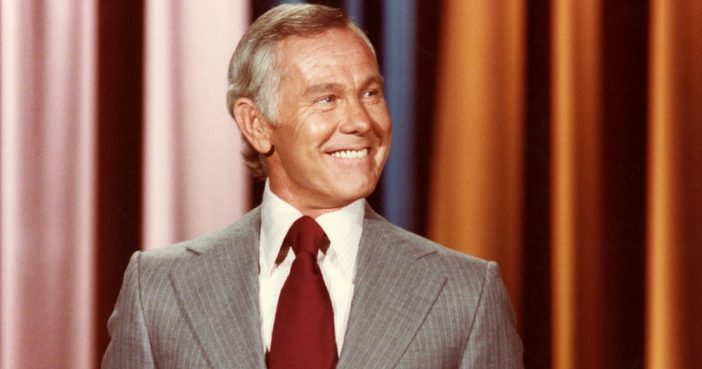 The Tonight Show Starring Johnny Carson was a staple of its time. It was the most modern format of live television and is what we now know as the late-night talk show. But while the Johnny Carson Show was historical, is was also controversial. From his jokes to his personal life, Carson wasn't perfect. This wouldn't be much of a big deal now, but back then, Carson often made jokes at the expense of other celebrities. There were lots of rumors and controversies that never really "stuck" — until now. Some of Carson's real-life interactions and disputes with people will surprise you.
1. A Mother Of A Problem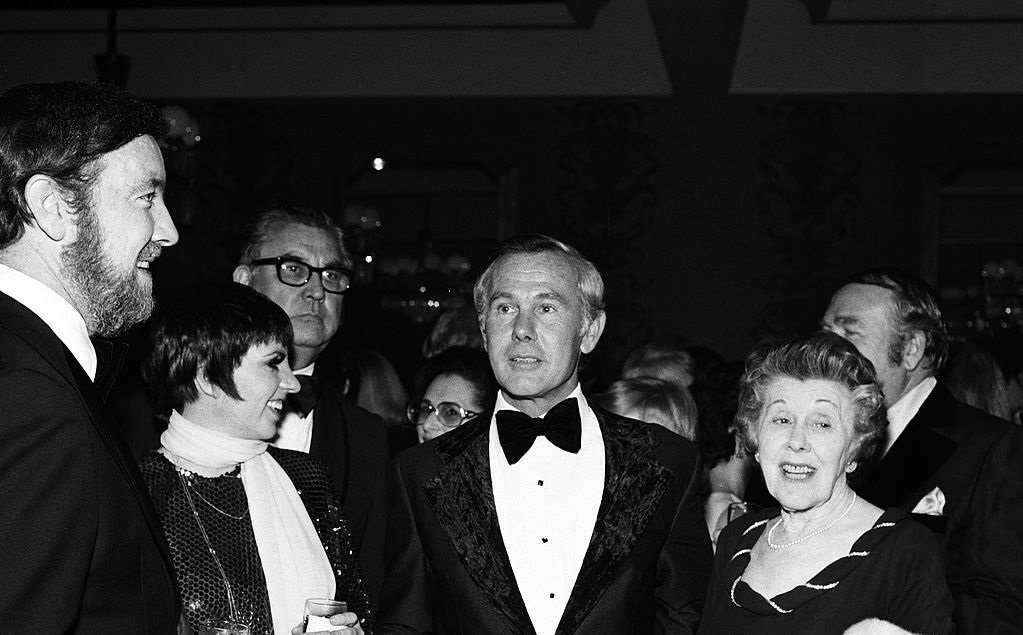 Many of us can relate to personal life issues but Johnny Carson had many personal life problems. Whether it be his family, friends or lovers, he ultimately struggled every day. But in his mind, there was one reason why: he blamed his personal coldness on his terrible, heartless mother, Ruth.
If he spoke this way about his own mother, imagine how he'd speak about his enemies.
2. Unhappy Husbandry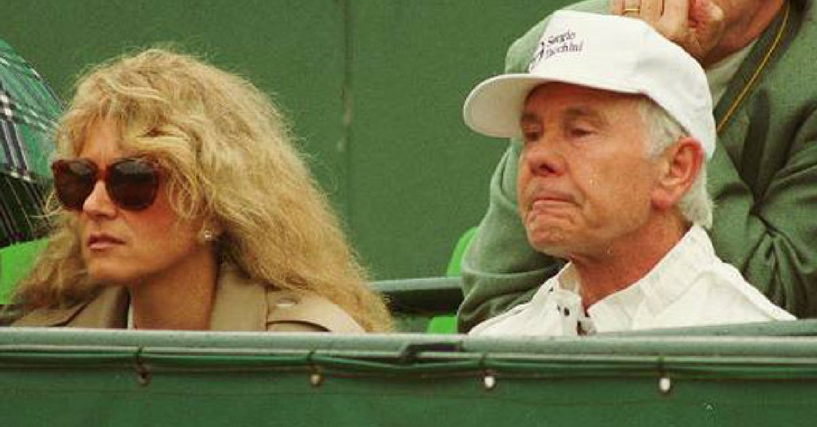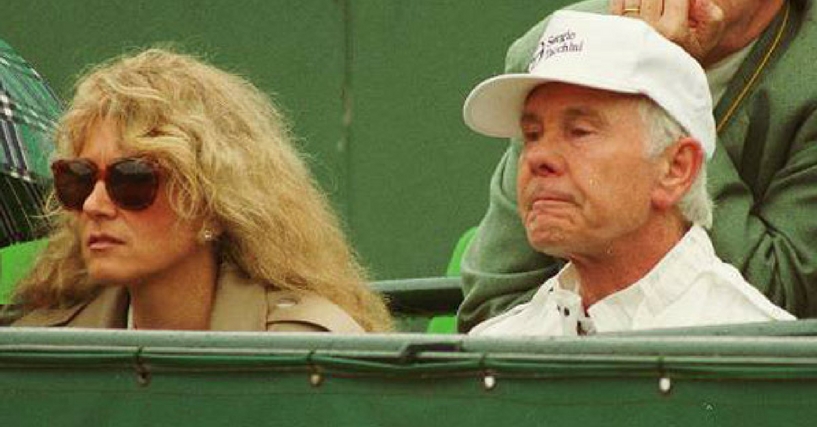 While he is a beloved television icon, Johnny Carson was no saint. Carson is known to have treated those around him with disrespect or horrible cruelty. And you would assume that when someone gets married, they are happy and in love, right? Well, one of Carson's nastiest displays comes from a time he publicly humiliated his new wife on their honeymoon.
In 1987, after Carson marrying Alexis Maas (his fourth wife), the honeymooning couple traveled to Italy for a yacht trip. Carson quickly fell into a foul mood and he took it out on his new wife. At one point, he told her in front of others, after some inconsequential remark he didn't care for, "We've been married for three weeks. If you say something like that again, this marriage won't last another three weeks."
As we'll see soon, Carson could be cruel to the point that many celebrities flat-out refused to appear on his show.
What other family hardship did Johnny Carson go through? Click "Next" to find out.
3. Another Strained Relationship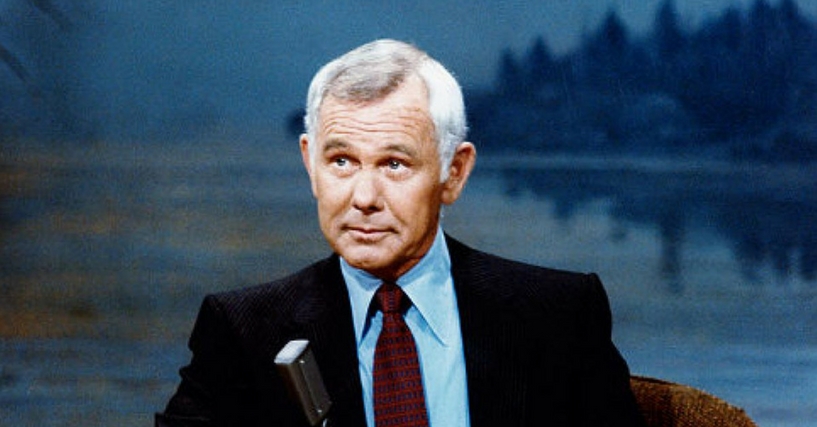 Johnny Carson has three sons from his first marriage, and he never had any other children with his other three wives. His son, Rick Carson, had struggled mentally. Back then, mental illness was not spoken of or even really known of. When Rick Carson was committed to a mental hospital, Johnny flat out refused to see his son.
4. Carson Unleashed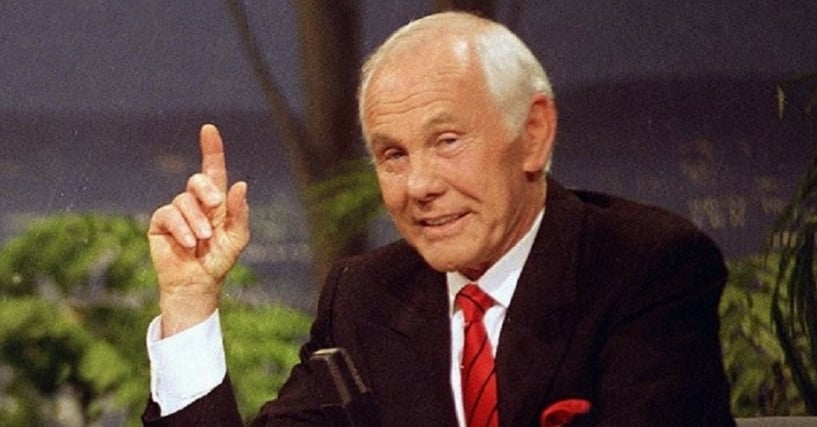 Johnny Carson, while known for his drinking, also had quite the nasty attitude to go with it. In October 1987, NBC threw him a swanky 25th-anniversary party. It was aboard the Queen Mary, and Carson's son Rick (who also had a significant drinking problem) was in attendance.
No wonder so many entertainers stayed as far away from Carson as possible.
Johnny Carson suffered from a terrible addiction. Click "Next" to find out what it was.
5. Put Down The Bottle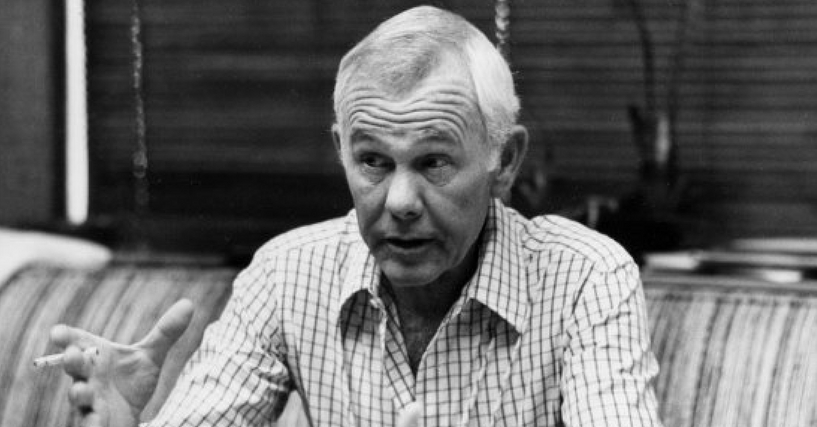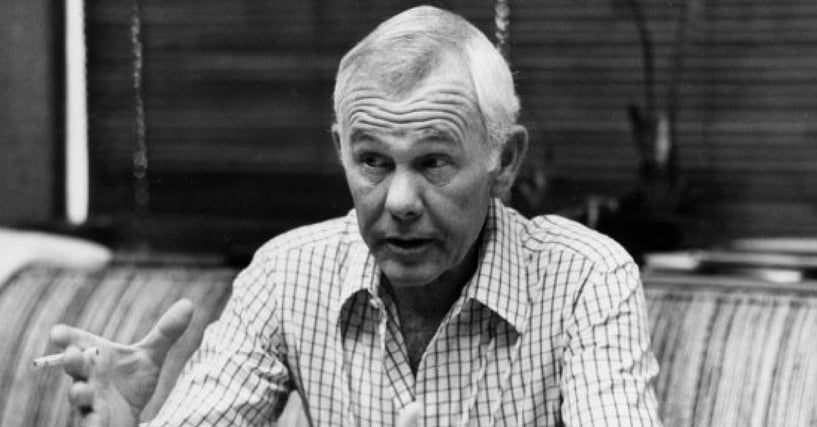 Johnny Carson was an alcoholic, plain and simple. His worst qualities came out when Carson was drunk, and that was much of the time so many of the people he encountered remember him as a mean drunk.
In 1982, Carson was caught driving his DeLorean while under the influence of alcohol. He pleaded no contest to a misdemeanor charge. Carson received a sentence of three years' probation. As part of his probation, he was required to attend an alcohol program for drivers. He was permitted to use his car only to drive to work and back, and he could not transport any persons or animals in his vehicle.
6. Carson Spills All In 60 Minutes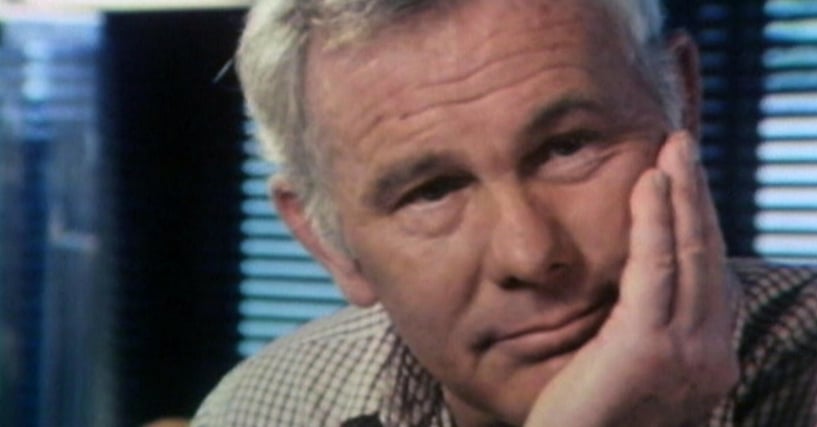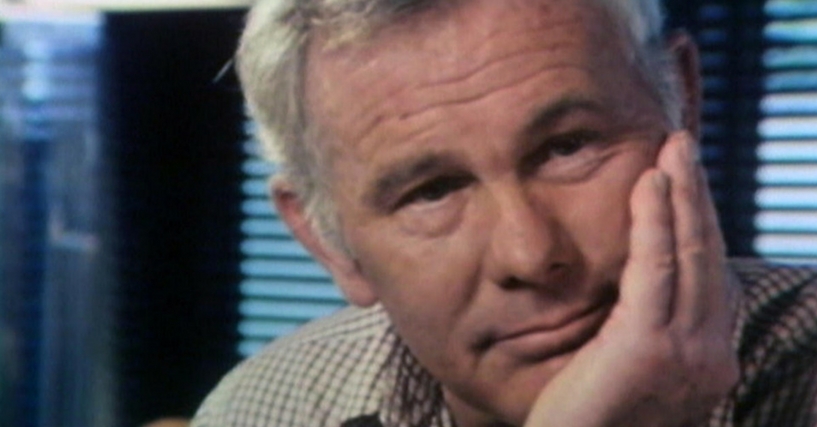 Carson wasn't in denial when it came to his addiction. He regularly avoided the media and press so he wouldn't have to confront his issues or respond to questions, but he knew he had a problem. It changed his approach on his show and how he joked about addiction.
In a 1977 interview with 60 Minutes, Carson admitted there was a time when he used to drink, and he didn't handle it well. "I don't handle alcohol well at all, no. Really don't," said Carson. "Oh, Ed [McMahon] and I have had some wonderful times in the past." Interesting ideology around alcoholism.
His more mean-spirited jokes about others didn't go over so well, though. Guess which celeb called Carson "a mean-spirited human being" before boycotting his show?
What was Johnny Carson's most infamous relationship? Click "Next" to find out.
7. Johnny And Joanne: Doomed From The Start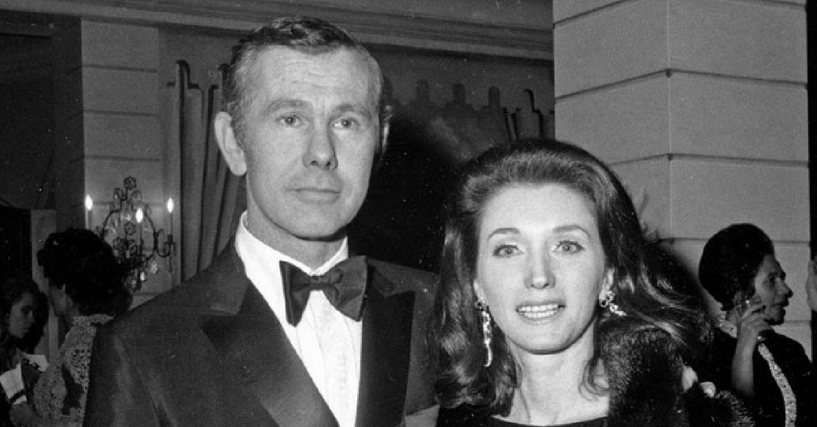 One of the most infamous relationships Johnny Carson had was with his second wife, Joanne Copeland. Copeland first worked as a stewardess for Pan American World Airways. She went on her first date with Johnny in 1960, when he was working as the host of a game show, Who Do You Trust? After marrying Carson, Copeland had a serious affair with sports figure Frank Gifford while Johnny also had numerous infidelities.
The Carsons' nine-year marriage ended in 1972 and was often marred in the public so it is no surprise the couple followed through with their divorce. Despite the dissolution of their marriage, she still helped preserve her ex-husband's TV legacy. She was still dedicated to his professional career and helping him succeed.
8. An Affair To Remember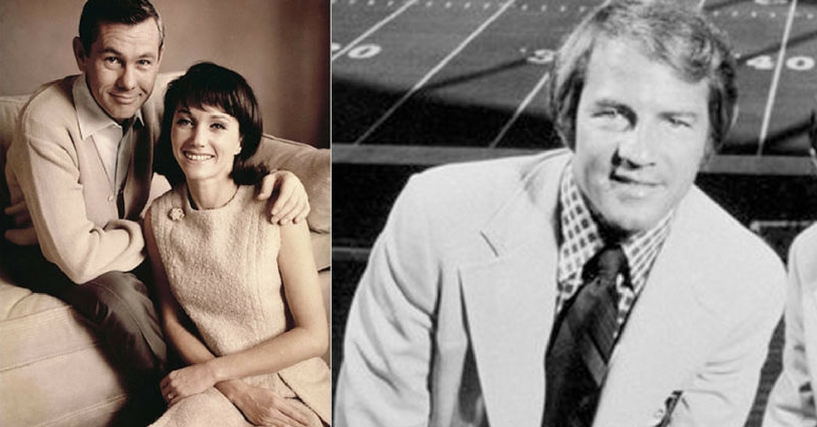 In 2013, Johnny Carson's former lawyer, Henry Bushkin, decided to write a tell-all book about Johnny Carson. One of the explosive disclosures inside the book claimed Johnny's second wife, Joanne Copeland, had an affair with Frank Gifford.
Henry alleges that rather than file for divorce Johnny asked him to go to the apartment they were shacking up in and find evidence. Henry also said that Johnny began sobbing at the thought of his wife cheating on him. Henry also claimed that Johnny was wearing a revolver on his hip although made no claims about why he had the gun.
You may wonder, how more scandalous could his life get? Well, it did. Click "Next" to find out.
9. Jealous Johnny's Dirty Work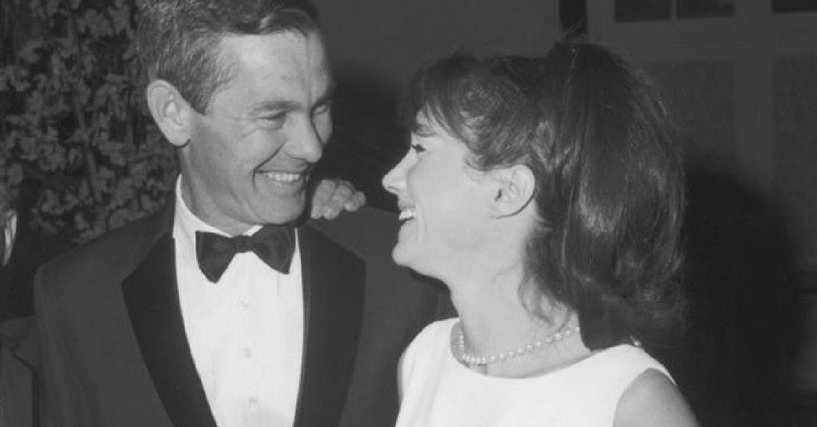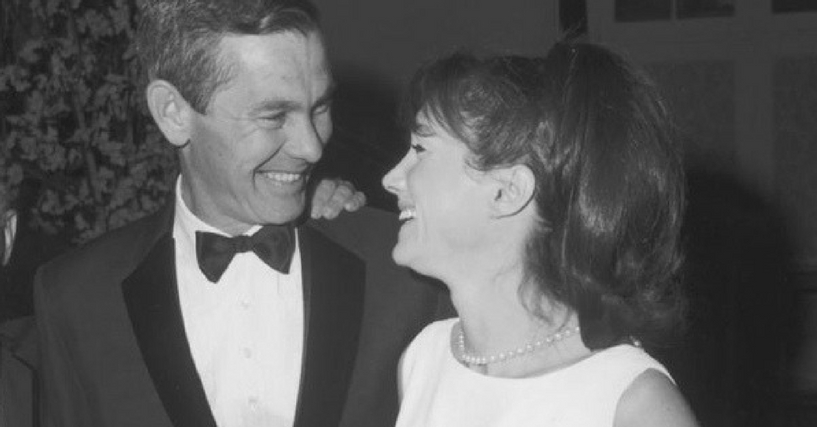 At first, the lawyer, Henry Bushkin, refused to go collect evidence but then decided to go and found various scandalous items including lingerie. Apparently, able to confirm the cheating Johnny then allegedly went on a drinking binge with Ed McMahon.
Frank Gifford went on to marry Kathie Lee Gifford. Kathie even joked about the rumors on the Today show. Kathie asked her husband if it was true, however, he said "he couldn't remember" and "maybe?". Frank and Kathie married in 1986 and the supposed affair happened fifteen years previously. Frank passed away in 2015 so there's no way to find out if this rumor ever actually took place.
10. Carson Gets Around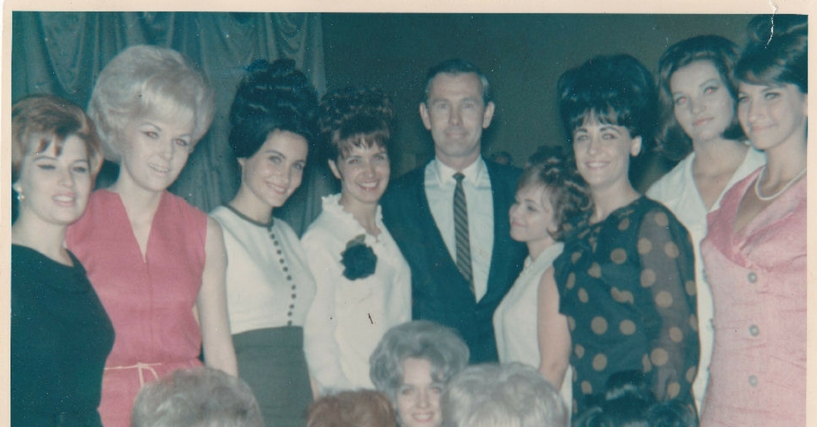 Like many men in show business, Carson was a relentless womanizer. While he was embroiled in harsh divorce proceedings with his second wife, Joanne, he was entertaining company with a Playboy model named Angel Tompkins. He was warned that he was jeopardizing any settlement if his wife's lawyer found out, and Carson replied, "[expletive] him. A stiff [expletive] has no conscience."
During his third marriage, his wife Joanna knew of his infidelity. She constantly received exorbitant gifts from him: from an apartment at The Pierre, to a Rolls-Royce Corniche, to diamonds, all as compensation for his many indiscretions. Obviously, it took a toll on their marriage.