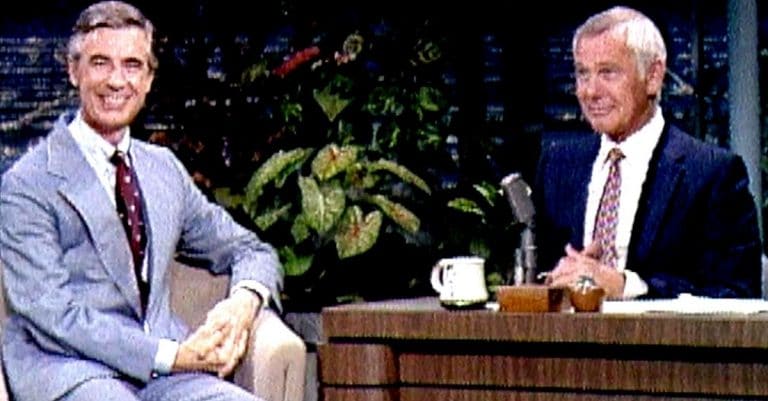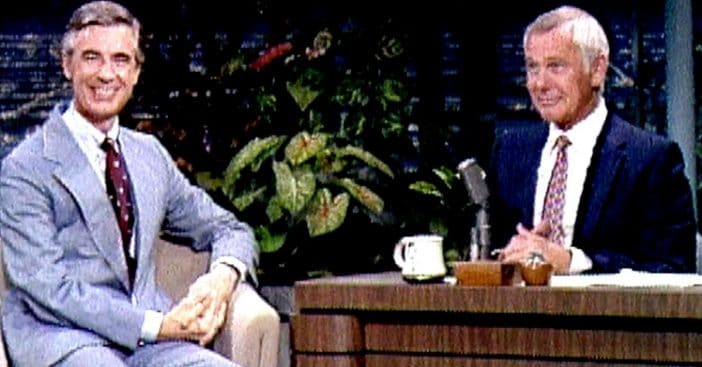 At a time when conflict, doubt, and loss could too easily define a child's life, Mister Rogers rose to prominence to help kids make sense of it all. He taught children and adults how to process the tangled stress that could clog up their lives. As a prominent figure, Mister Rogers was a natural choice to be interviewed by Johnny Carson.
At the time of this first famous crossover, however, many audience members gave a very unexpected reaction to Fred Rogers' words of wisdom. Often, they laughed at whatever he had to say, even when it was intended to be impactful rather than humorous. There's a rather bittersweet reason to that reaction.
Mister Rogers' first appearance on 'The Tonight Show with Johnny Carson'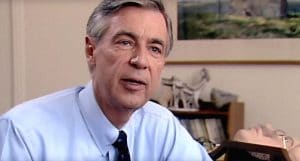 On September 4, 1980, TV-watchers and live audience members were treated to Mister Rogers appearing for the first time on The Tonight Show with Johnny Carson. Carson started hosting the series on October 1, 1962, meaning by this point he'd had almost two decades of experience. Similarly, Mister Rogers' show, Mister Rogers Neighborhood started on February 19, 1968, making both men prominent figures in their field. His next appearance would be three years later opposite Joan Rivers.
RELATED: 7 Things You Never Knew About Mister Rogers
With Carson at the helm, the two covered a wide variety of topics, as fitting the values of the man in the red sweater. Primarily, they also discussed his show. Carson praised Rogers for his sincere voice and that he's able to have just the right attitude to address kids, who he asserted are actually difficult to fool and are much smarter than adults give them credit for. So, the ones who want to speak with them in a sincere way have to truly be sincere. Fred Rogers was.
A surprising reaction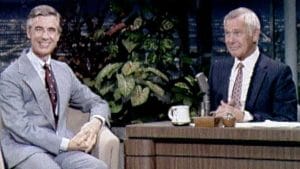 At the start of what seems like it would just be a wholesome, invigorating interview, the audience laughs at Mister Rogers. As the interview went on, however, they chuckled only when he went for humor, and loudly cheered when he made a strong point.
When Mister Rogers spoke with Johnny Carson that day, and in the days of his rise to fame, he was still something of a phenomenon. No one could quite believe someone could be so sincere and kind and want others to take his wisdom about life and utilize it. It's a mark of how effective life's cruelty could be as a teacher that someone like Mister Rogers was so incredible. Fortunately, though, Mister Rogers proved an even more effective teacher whose lessons ring true and beloved today.