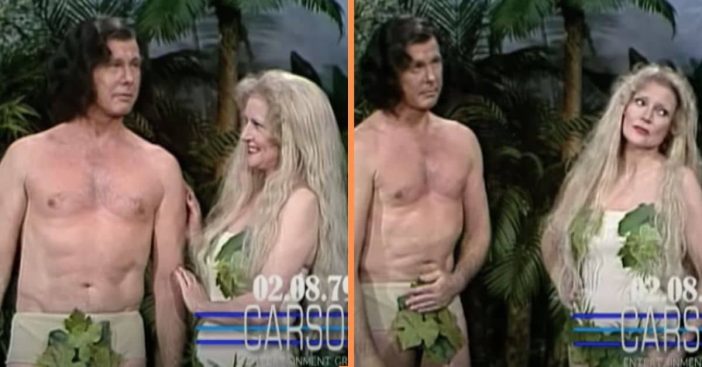 Potentially nothing else could top this moment in history, in 1979 when Johnny Carson and Betty White teamed up for a night of laughter. On The Tonight Show Starring Johnny Carson, he and White teamed up to play the roles of Adam and Eve in a hilarious skit. "Johnny Carson and Betty White appear as a divorcing Adam and Eve in this very funny Mighty Carson Art Players Skit on "The Tonight Show Starring Johnny Carson" in 1979," the video's description reads.
The two were suited up in skin-colored garments to cover themselves with green leaves over the private areas. They really seemed to get into character here! In the skit, Adam and Eve discuss their 'marital problems' after Adam suggests they separate.
Johnny Carson and Betty White portray Adam and Eve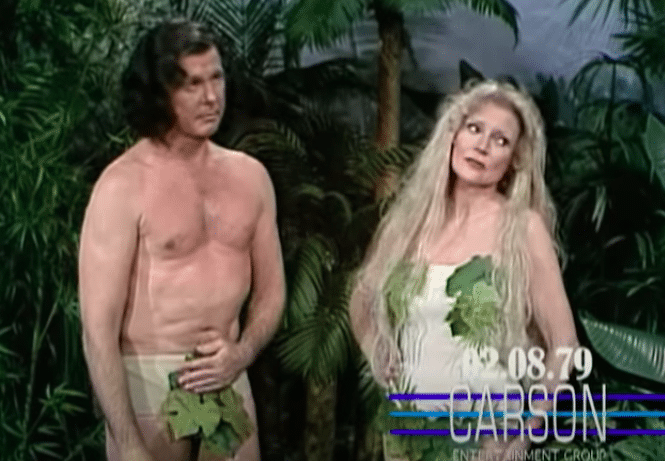 The official YouTube channel for Johnny Carson's archives uploaded the skit back in 2011. Since then, it has garnered almost 2 million views and has comments from people all over the globe. They all reminisce about seeing this skit back in the day for the first time and how it still holds up in regards to comedy today.
RELATED: Johnny Carson Jokes About 'Toilet Paper Shortage' Of 1973 And It's So Relevant To Today
"Johnny was in pretty damn good shape. And Betty looked good in her late 50's as well," someone comments. Another says, "I miss those nights when you'd go to bed watching Carson, laughing and smiling and knowing all was well with the world."
What Betty is up to these days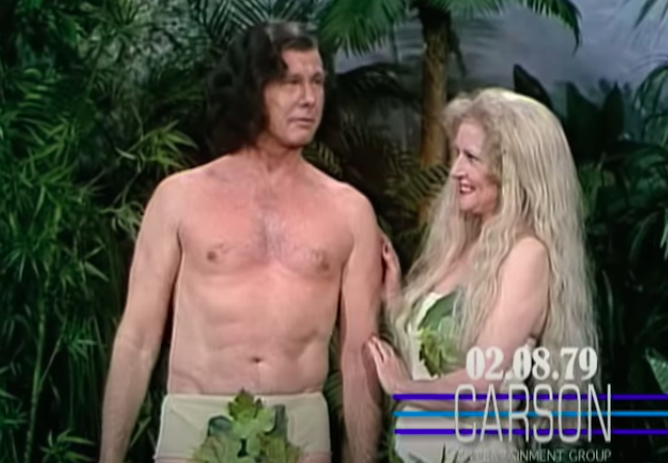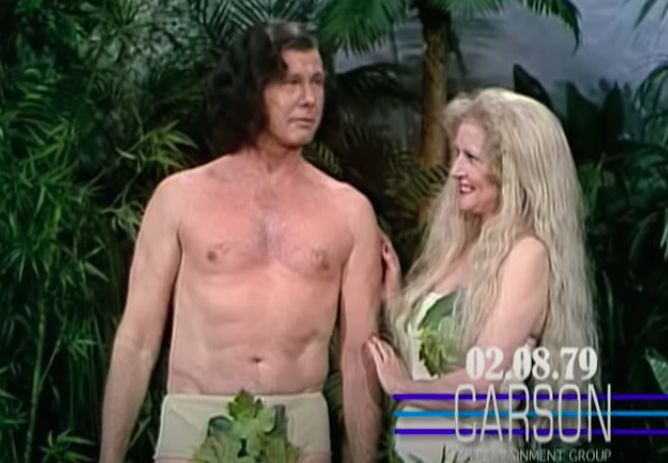 Even though Carson passed away back in 2005, White still lives on as she just had a birthday back in January. She's an incredible 99 years old! She holds the record for the longest television career of any entertainer, spanning more than 80 years. Not only has she garnered several accolades throughout the years, but she's still going!
She recently lent her voice for the Toy Story 4 film as the character 'Bitey White' who made another appearance in the 2019 TV series Forky Asks a Question (a spin-off of Toy Story 4). She hasn't appeared in anything yet since those Pixar voice projects, according to her IMDb, but we hope to see more Betty soon – until she's 199 🙂 !