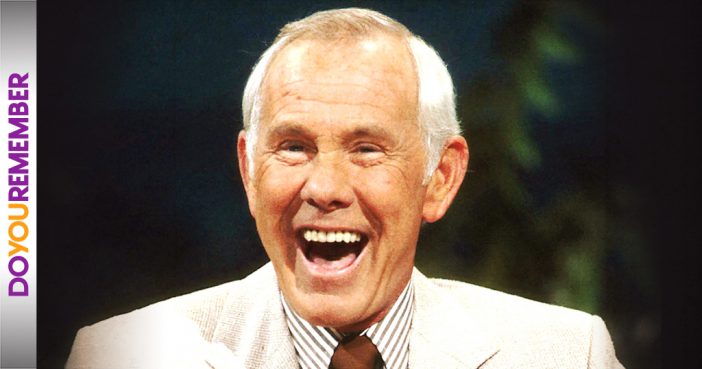 Long before cable boxes, or even a strongly established network of affiliate stations, television had its roots as a specialty medium for upscale urbanites. In this niche market The Tonight Show got its start on New York City station WBNT (now WNBC), with its first host, Steve Allen. The original 1953 format was a nocturnal complement to the widely popular Today show, but with more of an out-of-studio feel, with pioneering man-on-the-street pieces that continue to this day.
By 1957, The Tonight Show was a hit, and Allen was on to his own weekly Sunday-evening show. Taking over hosting duties was Jack Paar, a radio announcer and game-show host from Ohio. The Paar years saw the show's following broaden, and interviews with Hollywood actors and personalities took center stage. In those early years The Tonight Show provided Americans with their first glimpse into the personal lives of the silver-screen stars they grew up idolizing. Every night a new celebrity would saunter on set and engage in lively banter (of varying degrees of spontaneity), not as a character from their new film, but as themselves.
By 1962, however, Paar was growing tired of the rigorous schedule a daily talk show required, and was preparing to make an exit to a less time-consuming weekly show. But before he ambled off to greener pastures, Paar made the wise choice of selecting another Midwestern radio-guy-turned-game-show-host as his successor. That young man was, of course, Johnny Carson.
Carson's run on The Tonight Show franchise began October 1, 1962 all through May 22, 1992. Carson's Tonight Showcemented NBC's domination over late night and established the modern format of the late-night talk show: a monologue sprinkled with a rapid-fire series of one-liners followed by some sketch comedy, then moving on to guest interviews and musical performances.
Through the platform Carson interviewed everyone from Richard M. Nixon to Bill Clinton. Also helping launched the careers of new comics like Jerry Seinfeld and Garry Shandling, while elevating established Vegas performers such as Don Rickles and Joan Rivers into meteoric superstars.
Click "Next" To Continue Seeing More Funny Moments