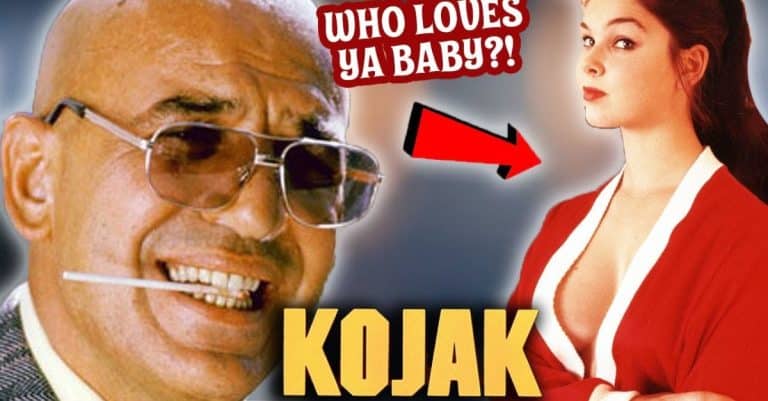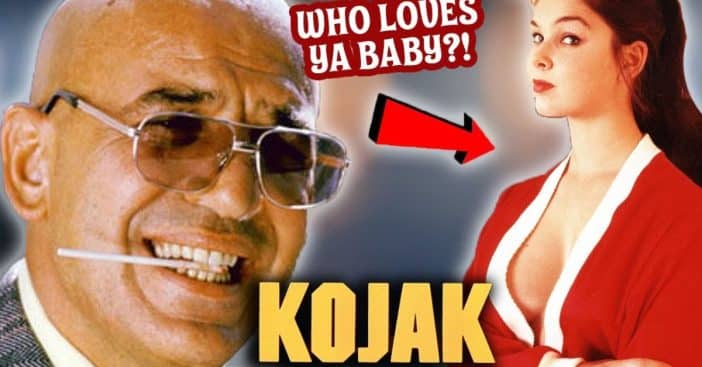 If it's a Sunday night, there's only one place you'd find me: planted on the couch, solving the latest crime with Lieutenant Kojak. Before it ended, viewers got five seasons and almost a hundred twenty episodes with the squad, where Kojak toed the line to get justice but worked to never compromise his soul in the process. Kojak is TV Guide's 18th Greatest TV Character of All Time, with board games and model cars inspired by him – so why did his runtime ever end? It turned out there were some cases even Kojak couldn't nail down.
But we did! We've also got some great secrets behind this formative detective drama that set the stage for all to come. What's the story behind those lollipops? What gruesome inspiration did Kojak take from real life? Without further ado, let's hit the streets!
The Velvet Whip
The very first 1973 Kojak episode we saw wasn't his first case. No, its origins can actually be traced back to 1963, with a brutal double homicide called the Career Girl Murders. Two girls in their early 20s, both from prominent New York families, were found tied up and stabbed in their apartment. It was a media powder keg and drew hundreds of detectives who conducted thousands of interviews.
At one point, the prime suspect was an African American man named George Whitmore Jr., who was jailed for over three years before they found the real killer, Richard Robles.
Not only was this terrible case highly publicized, it was pretty influential. For one thing, it was cited in the Supreme Court case that would establish Miranda Rights. The case also prompted Academy Award-winning film writer Abby Mann to make a film inspired by it, with further reading from the book Justice in the Back Room by Selwyn Raab. The result was the movie The Marcus-Nelson Murders, starring one Telly Savalas as a detective named Kojack, this one spelled with a "CK" at the end.
Creating a detective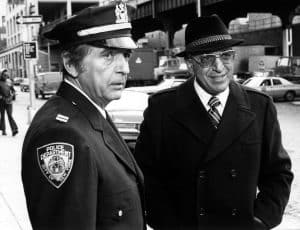 This lead character was inspired by a real detective named Thomas Cavanagh who earned the nickname the Velvet Whip for his skill as an interrogator. In fact, Cavanagh and his team were crucial in solving the Career Girl Murders – and the nearly wrong conviction and execution spurred New York to first drop the death penalty. So, Kojak has some pretty important roots. Kojak and Cavanaugh deliberately share a strong build, sharp wardrobe, and just the right amount of defiance.
This TV film became a movie pilot for the rest of the show. When Kojak aired on CBS on Wednesday, October 24, 1973, it bumped the crime drama Cannon from its usual time slot. There's a new detective in town.
Smoking gun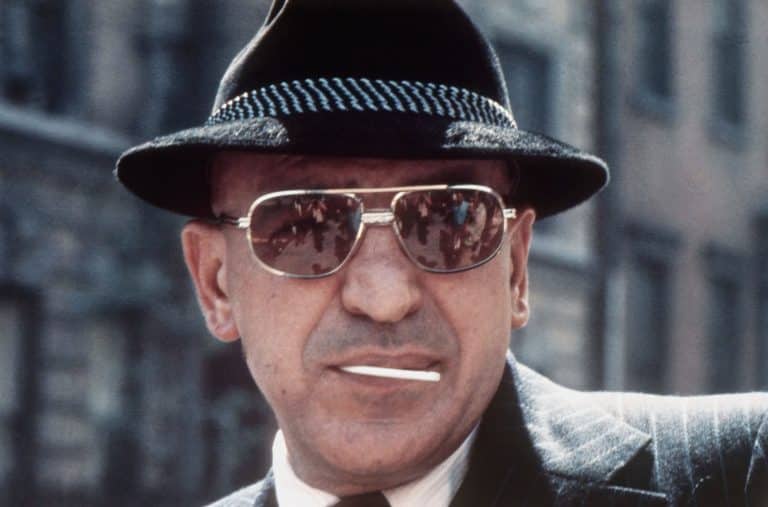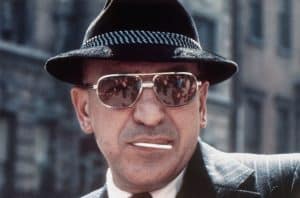 Who loves smoking, baby? Detective Kojak did. In the early seasons, our smooth criminal – or cop – was always lighting up. From a filming perspective, this was an easy way to give a scene movement in a cool-looking way. On a personal level, Savalas just smoked like a chimney, everything from cigarettes, cigars, and even cigarillos.
Jump to '64 and the Surgeon General published its historic Smoking and Health report, and smoking promos were started to get weeded out. Savalas wanted to quit anyway – and he had a sweet tooth. Hmmm… how can this work out? Ah, switch out a smoke for a lollipop! And you know, it worked pretty well… it gave him a unique perspective… and three cavities. But here was another connection to real life, hence why Kojak says he used to smoke way too much and only had lollipops except on Sundays.
The first pop appeared in episode 8, the same year the World Trade Center first opened. A lot of firsts here.
Their jurisdiction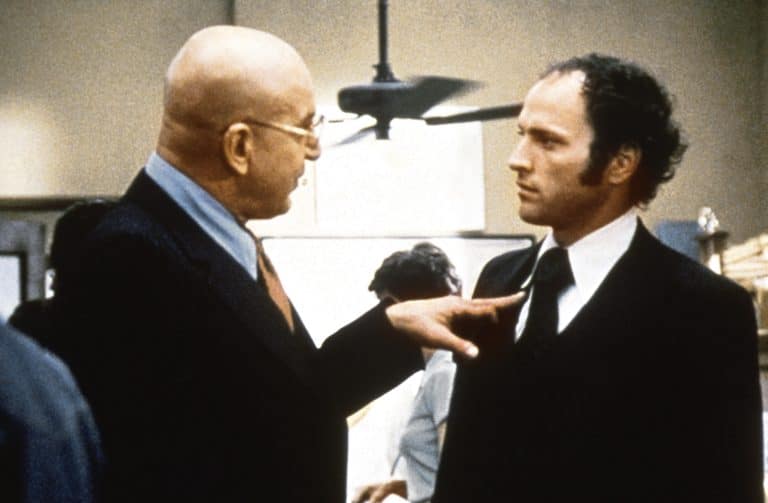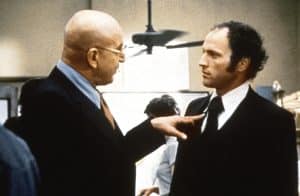 Filming generally took place around New York City and Manhattan. Shooting on scene made for some great bits with Kojak, lollipop and all, around the Big Apple's familiar locations, set in the 11th Precinct, Manhattan South Patrol Borough.
In actuality, the building we saw was the 9th Precinct, bordered by Broadway. It's said Detective Tom Cavanagh's office in Manhattan's 23rd Precinct was used to film scenes too. Talk about paying tribute.
Who did the music for Kojak?
We've got two musical geniuses to thank for those smooth tunes that greeted us weeknights at 10. First was Billy Goldenberg, brought straight from the pilot movie. In addition to the Kojak tune, he's composed for The Mary Tyler Moore Show, Columbo, and the Elvis Presley film Change of Habit. His original theme called "We'll Make It This Time" had lyrics penned by Bill Dyer.
After that came compositions by Kim Richmond, who had been in the Air Force band, and John Cacavas, who also composed for Hawaii Five-O and B.J. and the Bear. His 114-episode involvement was sparked thanks to his friendship with Savalas. Kojak cemented his fame and made him a highly demanded TV composer. Win-win for everyone!
Case of the blues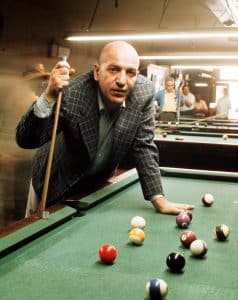 The '60s and '70s, the biggest years for Kojak's birth, were a crucial and messy time in American history. Law enforcement just went through a big overhaul with Miranda Rights, the Vietnam War created all sorts of tension at home. Counterculture was starting to be the new norm.
Then in walked Theo Kojak. But even the pilot movie was wildly different from the show it preceded, making a statement about broken systems and profiling. But from episode one on, it would be squad humor, and near-vigilante heroics. Kojak was the quintessential heroic cop for Hollywood and officers on the streets, to the point it's said that during a '76 police labor demonstration when officers saw him, they hoisted Savalas onto their shoulders in praise. It got to the point that series creator Abby Mann, who first introduced Kojak to criticize the system, complained the character was portrayed as too perfect.
It's said Stan the Man Lee from Marvel once claimed Kojak could probably solve the same crimes Spider-Man did, just as easily.
Savalas could also claim some royal bragging rights when Kojak won the Queen of England's attention, and when she went to her Bicentennial White House visit, she asked for Savalas to be there too.
Inspiring media
In the big family tree of crime dramas, Kojak is definitely one of the revered elders. From there, we can trace its influence down to Hill Street Blues, which let viewers bask in some squad room banter. Thanks to the groundwork Kojak laid out, Hill Street Blues could follow a successful formula and change things up, this time carrying some continuity from week to week, making it less totally episodic and more into one long story.
If you wanted a piece of the Kojak excitement outside the TV, boy did they have you covered. Kojak alone was on four different Joker playing cards, all with different combinations of sunglasses and lollipops. You could get gum to chew just like the good detective himself.
There's even the Milton Bradley board game The Stake Out Detective. You could really get into character with themed Walkie-Talkies. When the show went international, so did the merchandise, including a tiny scale model of his car, the brown Buick Regal. There are even replica badges, car sirens, and burglary alarm system!
If you wanted the wardrobe to match, Kojak favored the menswear brand called Botany 500, worn by dozens of sitcom actors, hats by Stetson Tyrol, a Rolex, and a digital watch called the Omega Time Computer 1, one of the first LED watches ever. Such a trendsetter.
Why 'Kojak' ended, against the odds

Kojak hit it out of the ballpark when it premiered, and against some steep competition too. In the Nielsen ratings, it beat The Mary Tyler Moore Show and Six Million Dollar Man. Its first season's ratings even tied with The Sonny & Cher Comedy Hour. The first three seasons never ranked below 20.
Then came the last two seasons and the ratings took a big hit. Kojak's timeslot changed around over the years, starting on late Wednesday and moving to earlier Sunday and it never quite got the same foothold as before. Some viewers also chalk it up to inconsistent performances; a script had potential only if all the players were at the top of their game and that just wasn't always the case, except for Savalas. Sometimes it defied genre norms and other times it embraced unrealistic scenarios.
By the '77 to '78 season, its 7th place ranking plummeted to 87th. Ouch. With these flat-out failing ratings, Universal Television decided to cut its losses, pull the plug, and cancel Kojak. '78 was a high casualty year for TVs; Universal also canceled Six Million Dollar Man, Columbo, The Bionic Woman, Switch, Baretta, and Black Sheep Squadron.
Instead, fans could catch Kojak on syndication with TV Land and now Sony's new network called getTV.
Kojak's time hitting the streets ran out – and not in the glorious blaze fans wanted for it. That hasn't stopped people from celebrating this wild ride with its wild history, even abroad – with a Hungarian spinoff, and Kojak becoming a slang term for a bald guy or a lollipop, not to mention the siren getting the nickname Kojak Light. He's remembered as the most stylish and beloved cop of the entire genre, and that's a pretty great bar to set.
What was your favorite case Kojak cracked? Have we ever seen any like him since? Share your fondest testimony in the comments below, we read every one!