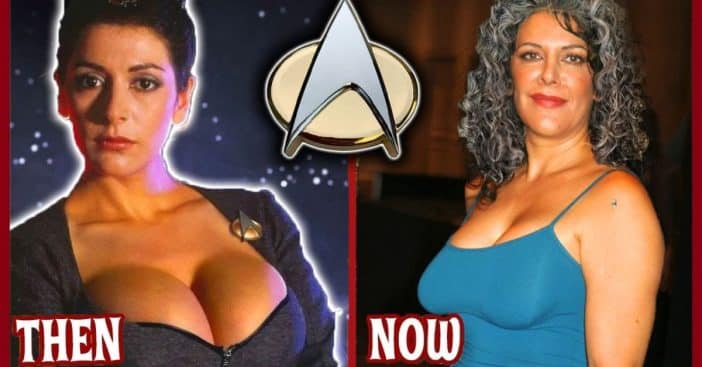 Grab yourself a Milky Way, because the USS Enterprise is about to explore the Milky Way – as we explore one of the greatest sci-fi series of all time. Airing from 1987 to 1994, Star Trek: The Next Generation was the third iteration of the Star Trek television show. In the 1980s, Gene Roddenberry, who was behind the original series, cartoon, and subsequent films, was tasked with creating yet another installment. So, he decided to set it one century after the previous adventures. The show includes many social and political themes and was actually released in a first-run syndication style, which is interesting.
While the show started out relatively slow, with season one being much less perfected, it became something special, claiming an astounding 19 Emmy Awards, and further pushing the Star Trek brand towards even more iterations in the years to come. Today, we're heading back to the Enterprise to see what the cast of Star Trek: The Next Generation is up to these days!
Patrick Stewart  Captain Picard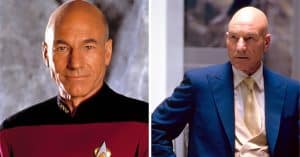 Captain Picard is the commanding officer of the USS Enterprise, the champion of this show, always superb. Abundant depth was added to the character, beautifully exploring a range of out-of-this-world episodes, from when Picard ages 30 years, to when he is captured and tortured in season six's "Chain of Command."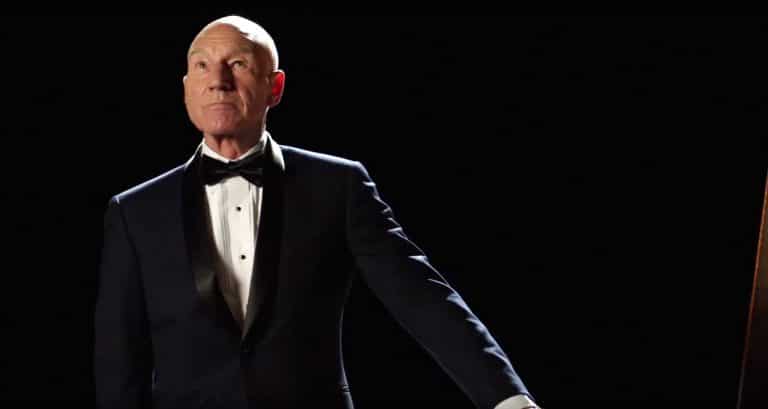 Built on bold green eyes and a wonderful deadpan comic delivery, Patrick's career has spanned all mediums, beginning on the stage, then conquering television and film. After his monumental Star Trek success, he championed more projects, like becoming Professor Charles Xavier — aka Professor X — in the X-Men films. Though, Stewart says he wouldn't mind if a new – or next-generation knew him not necessarily as Picard or Professor X, but as Walter Blunt from his other project, Blunt Talk.
A personal favorite film of his is 1997's Mel Gibson-led Conspiracy Theory! But between his Professor X and Captain Picard, he's constantly busy portraying one of those two guiding forces. When he's not – or maybe in the trailer between takes – he has had extensive success in voice work, from The Prince of Egypt, to Jimmy Neutron: Boy Genius, Chicken Little, and much more.
Patrick Stewart has been nominated for an Olivier, Tony, Emmy, Saturn, and Golden Globe. In 1994, he was knighted by the now-late Queen Elizabeth II for services to the performing arts.
Today, this self-confessed Reba McEntire fan is 82 years old, and great things have been said about his Star Trek: Picard, but fans will need Paramount Plus to decide for themselves.
Brent Spiner (Lieutenant Commander Data)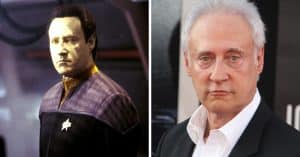 Lt. Commander Data is an android and second officer, the ever-present voice of logic. Spiner is the other cast member who at times can touch Patrick Stewart's masterclass. His robotic nature is almost laughable at times, but in a good way – especially when you realize all he wants is peaceful interspecies relations, further packing this show with important societal relevance.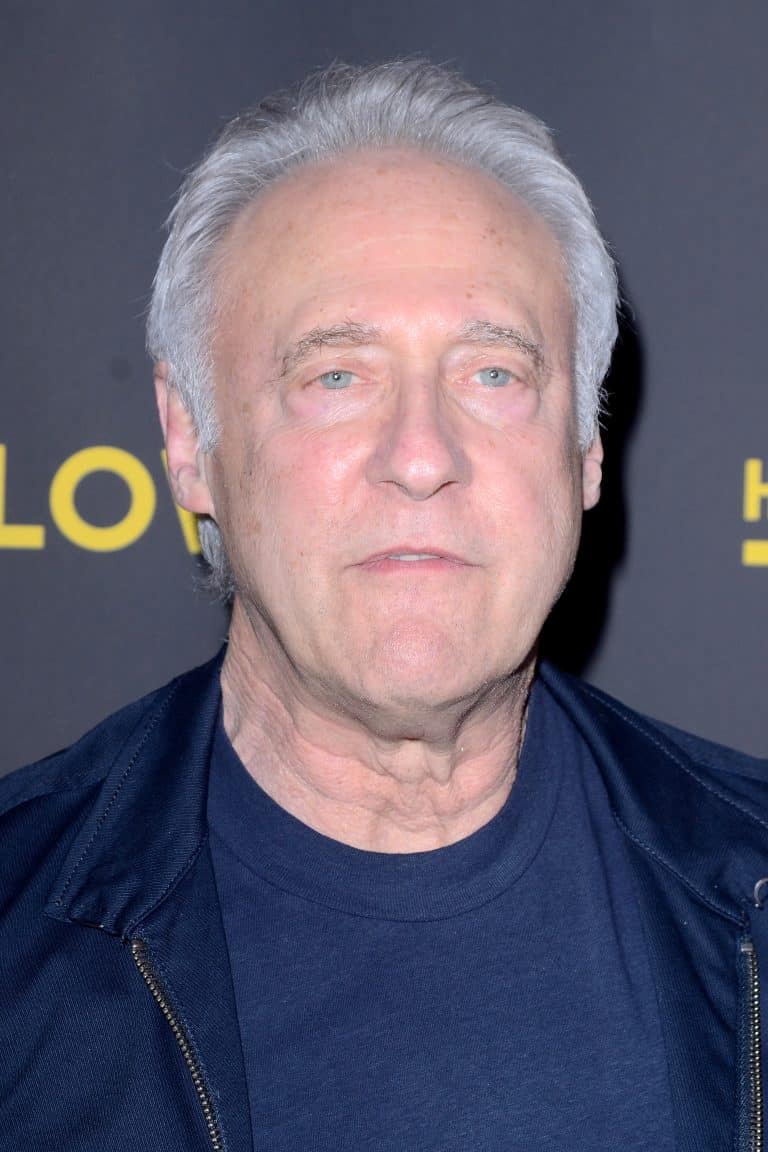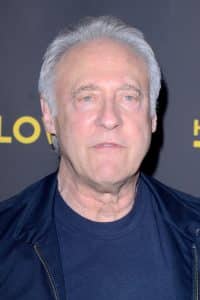 Aside from his Data, Brent Spiner is probably best recognized for his Independence Day role, as the eccentric doctor who ultimately gets really up close and personal with the aliens. Much closer than the analytical Data would've suggested. Spiner is currently a regular on the Star Trek: Picard series and also has lent his voice for The Joker podcast, and Batman: The Audio Adventures.
In 2021, Spiner released his own book, Fan Fiction: A Mem-Noir: Inspired by True Events, a mixture of memoir and fictitious noir detective story.
Today Spiner is 73 years old, and he's always stayed very close with his Star Trek crewmembers, serving as a groomsman at Marina Sirtis's wedding, and as the best man at Patrick Stewart's ceremony.
Jonathan Frakes (Commander Riker)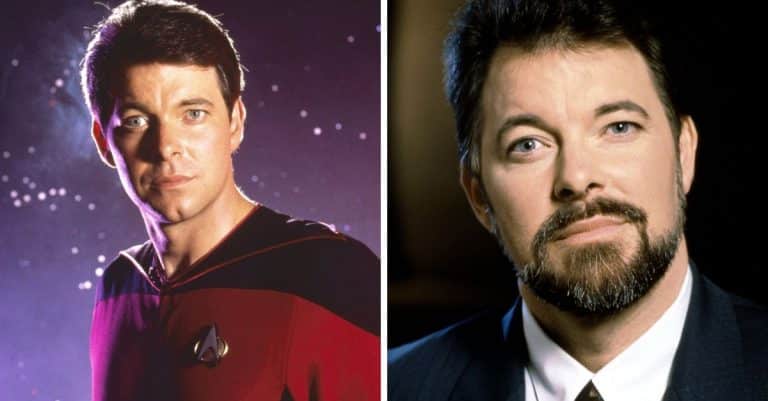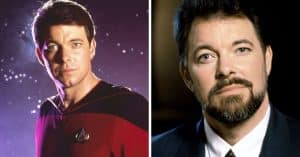 Commander William Riker is the ship's first officer, as well as the first and leading ladies' man, and a known lover of jazz.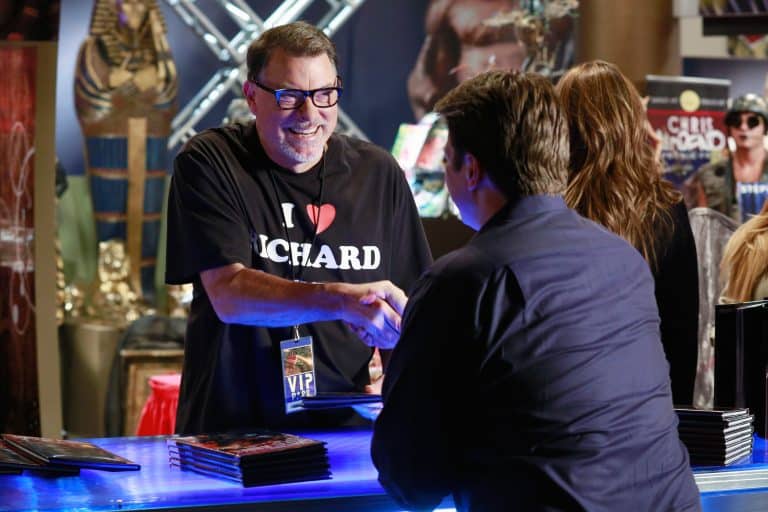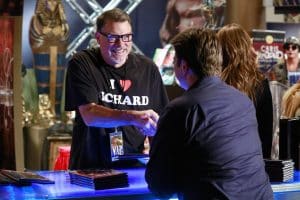 Johnathan Frakes moved to New York City in 1975 to make it big and struggled as a waiter and furniture mover, where he injured his back before heading to the doctor – no, not to check on his back but to star in that soap opera for a year as a Vietnam veteran. It was his big break, scooping him up 90 episodes for his filmography. Next came the big move to L.A., where he landed guest appearances on shows like Charlie's Angels, Fantasy Island, and two episodes of The Waltons as Ashley Longworth Jr.
Star Trek was career-defining, in more ways than one. There, he discovered a gift for directing, helming eight episodes – the most of any cast member, with Patrick Stewart directing five. Frakes was invited to direct more spin-offs, including Deep Space Nine and Star Trek: Voyager. He's quite good; he directed season five's "Cause and Effect," which is one of the best episodes of the entire series, which guest stars Kelsey Grammer during the height of his Cheers success.  He got the nickname "Two-Takes Frakes" for his efficient filming style on the set of Star Trek: First Contact.
Today at 70, he's last directed four episodes of Picard, and he has reprised his Riker three times on that series. Since 1988, he's been married to General Hospital mainstay and soap opera extraordinaire, Genie Francis – and the couple have two children together!
LeVar Burton (Lieutenant La Forge)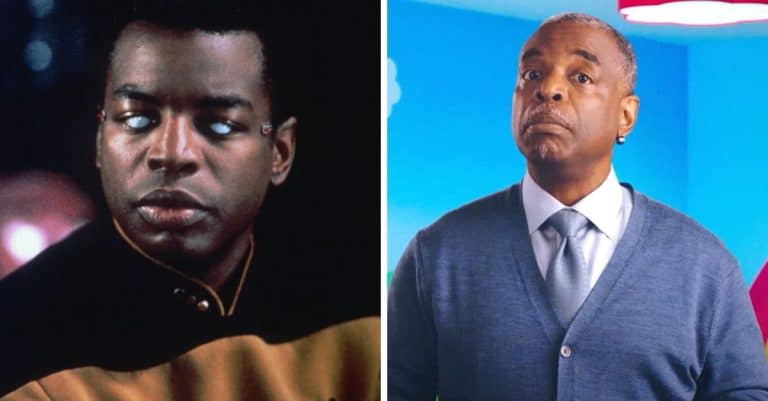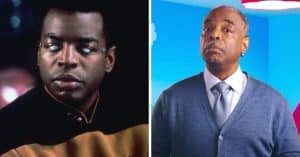 Lt. Geordi La Forge is the vessel's chief engineer, beginning in season two. He could be relied on to fix all the issues that arose, despite being blind, as he is aided with a sightseeing visor.
View this post on Instagram
LeVar Burton has been a professional actor since 17, with his powerful performance as young Kunta Kinte in the HBO miniseries Roots. But even more than that, even more than La Forge, Burton is known as the kind and welcoming host of Reading Rainbow.
He was so well-known because of these two projects that when Star Trek was about to take off, many American news outlets falsely claimed that LeVar was the next Shatner, but no, don't worry Americans, you'll learn to love Patrick Stewart soon enough.
Burton has also portrayed Martin Luther King Jr. in the 2001 film Ali, and Tommy Price in Steve McQueen's The Hunter, which earned him the NAACP Image Award for Outstanding Actor. Along with acting and directing, LeVar is an accomplished author, having written two novels and a number of children's books – hence the Reading Rainbow dynasty.
Today, he's 65 years old, and was recently in the running to replace Alex Trebek on Jeopardy!
His next project is joining the Starz show Blindspotting for season two. LeVar has been married to make-up artist Stephanie Cozart Burton since 1992, and the couple has one daughter together and live in Sherman Oaks California.
Marina Sirtis (Lieutenant Commander Troi)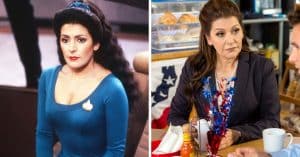 Lt. Commander Deanna Troi is the half-human, half-Betazoid ship counselor. She has a relationship with first officer Riker.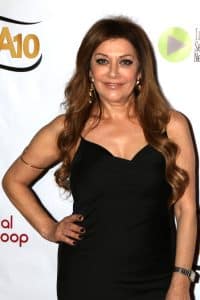 Sirtis began acting in her native United Kingdom in the 1970s before moving to L.A. in 1986. But after months of rejection, she was on the precipice of abandoning all hope – when Star Trek changed everything.
She's very much still at it today, with a long voice acting career to pair with loads of Star Trek appearances, combining the two for Star Trek: Lower Decks in 2020. Today she is 67 years old, and we last saw her in two episodes of Picard, as well as the North London social club flick The Bezonians in 2021.
In 1992, Sirtis married rock guitarist Michael Lamper, but sadly he passed away in his sleep in 2019, further contributing to her 2021 move back to London for more BBC work.
Michael Dorn (Lieutenant Worf)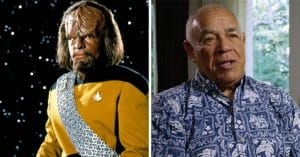 Lt. Worf is an orphaned Klingon raised by humans, leading to the first Klingon serving in Star Fleet, at times having to fight his natural Klingon tendencies while working with humans and Star Fleet standards.  He is a legendary character, completing more episode appearances than any other actor in the franchise's history.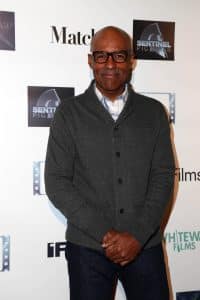 Aside from his Worf, you'll probably remember Michael Dorn as Officer Jebediah Turner on the hit motorcycle cop show, CHiPs.
Dorn was so popular in this role, that in 1995, he was added to the fourth TV series Star Trek: Deep Space Nine, in an effort to boost ratings. He even got a romantic arc that ended in tragedy in season six of Deep Space.
Michael Dorn is an extremely talented voice actor as well, from Gargoyles to Cow and Chicken, and much more.
Today Dorn is 69 years old, and the last time we saw him on a TV show not set in space was from 2011 to 2015 as Dr. Carter Burke on the show Castle. When he's not acting, check the skies – no, really. He is an accomplished pilot and the owner of several aircraft, even flying with the Blue Angels and the Air Force Precision Flight team. This is one talented Klingon.
Gates McFadden and Wil Wheaton (Dr. Crusher and Wesley Crusher)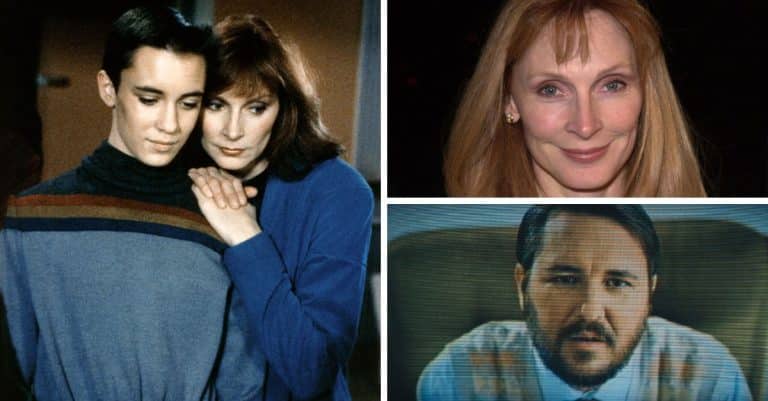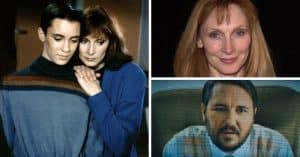 Dr. Beverly Crusher is the Enterprise's chief medical officer, a moral and inquisitive doctor, who is joined by her son, Wesley Crusher, played by Stand By Me's Wil Wheaton. He departs during season four, aside from a few guest-starring spots. He and LeVar Burton were the only two admitted Trekkies when joining the cast.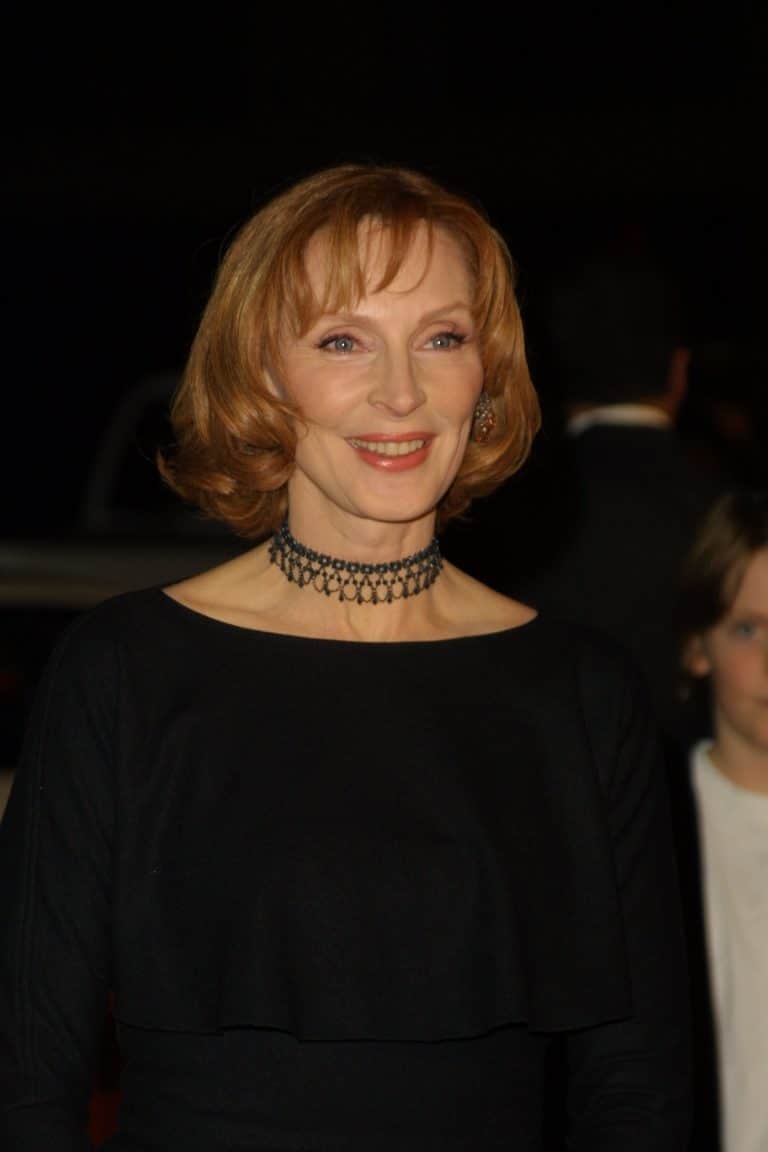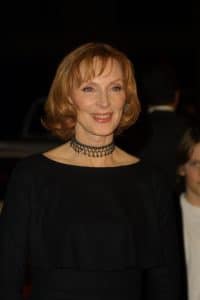 Before her acting career took off, she moved to Paris to study mime and clowning, and while there, she met Patrick Stewart. Little did she know they would share the screen not too far into the future.
In addition to Star Trek, McFadden has appeared in The Hunt for Red October and The Practice. She has also served as a choreographer for several films, including The Muppets Take Manhattan and The Cosby Show.
Today at 73, McFadden is working on a project called Hexengeddon and is slated to reprise her Star Trek: The Next Generation role in season three of Picard. Star Trek is a family, as Brent Spiner is the godfather of McFadden's son.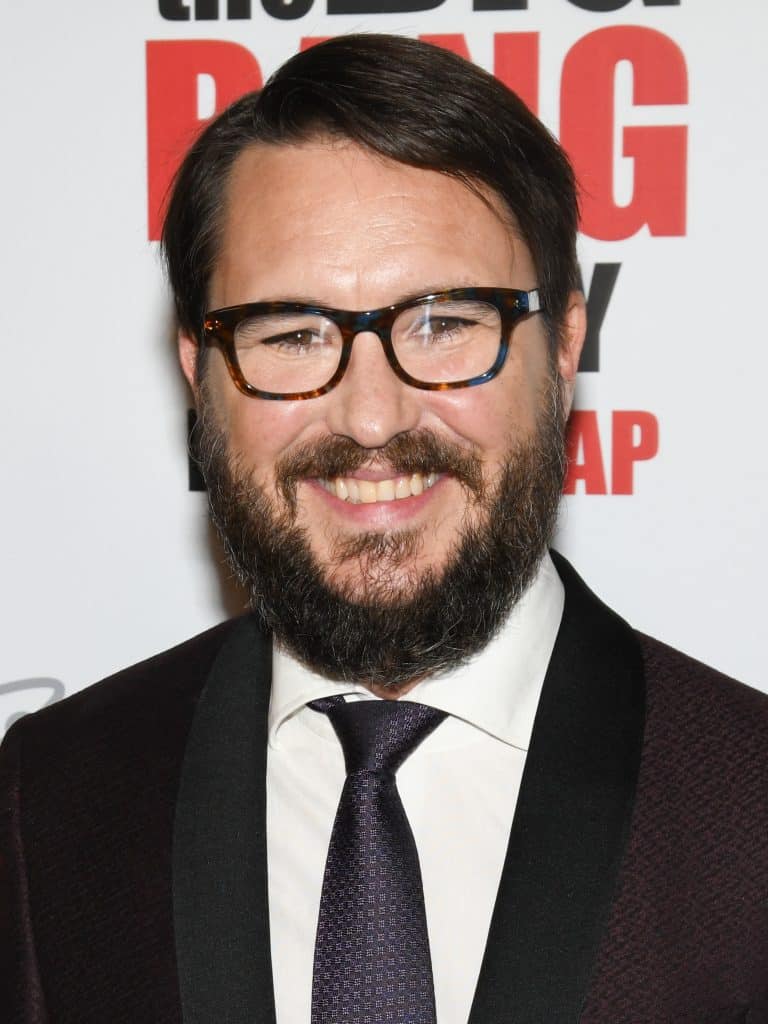 Her real son, that is, not Wil Wheaton. But Wheaton is still acting today. Most prominently, he played himself in 17 episodes of the Big Bang Theory. But his role in Rob Reiner's Stand By Me will always be a favorite.  Besides acting, he has his own blog and has published many books and short stories. Today Wil is 50 years old and lives in Arcadia, California, with his wife Anne and her two sons.
Another space voyage is coming to a close. Although Captain Kirk and Spock gave birth to the Star Trek universe, this cast helped bring old fans and new fans together into the "next generation," pun intended. So, let's discuss… what was the first Star Trek adventure that had you hooked? Is Next Generation the best Star Trek show of all time? What standalone film is your favorite? How are the newest iterations in your eyes? Share your fondest memories in the comments!