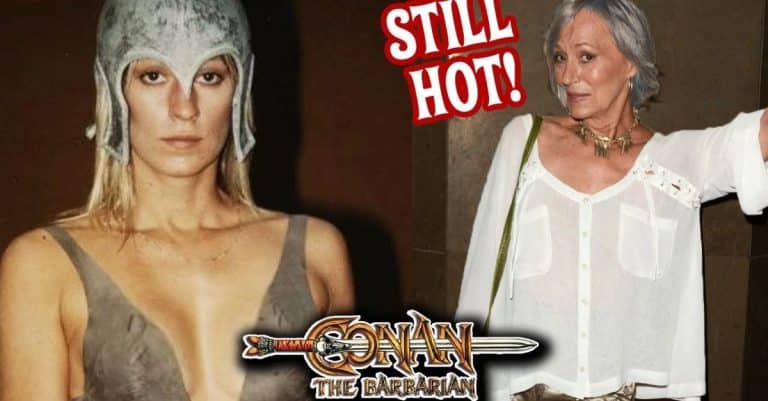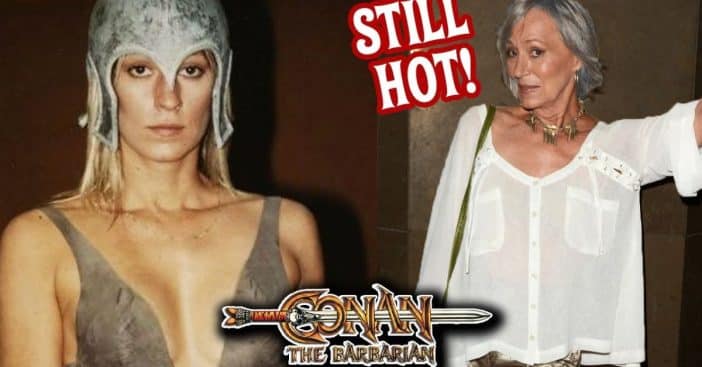 Conan the Barbarian is a 1982 fantasy adventure film directed and co-written by John Milius and starring the pre-Governator, Arnold Schwarzenegger, along with the voice to rule all voices, James Earl Jones. It's based on stories by Robert E. Howard, and in the end, this flick is a good romp through a fantasy land, taking viewers on a journey in a fictional prehistoric world of dark magic and savagery. It's one of the greatest warrior adventure movies of all time, with one of the greatest underrated scores of the age too. Topping that all off, Conan the Barbarian also boasts an equally stellar cast.
With that in mind, let's head back to the prehistoric age, to check back in on the cast of Conan the Barbarian, where are all those muscles are flexing today. This you can trust, so let's dig into some Sword and Sorcery!
Arnold Schwarzenegger (Conan)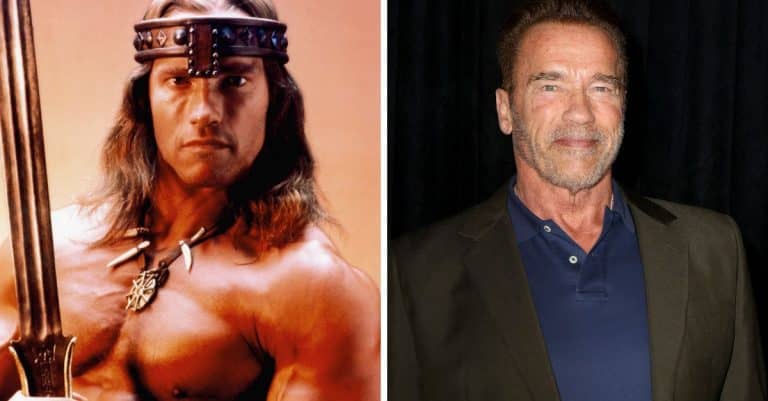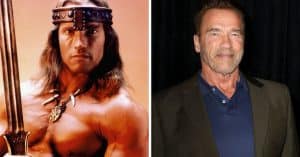 Conan the Barbarian is a mighty warrior who was born on the battlefield. This guy is a Hulk of a man with few words but his actions speak for themselves anyway. He tries everything once and learns from it, and his actor Arnold might never top this film again.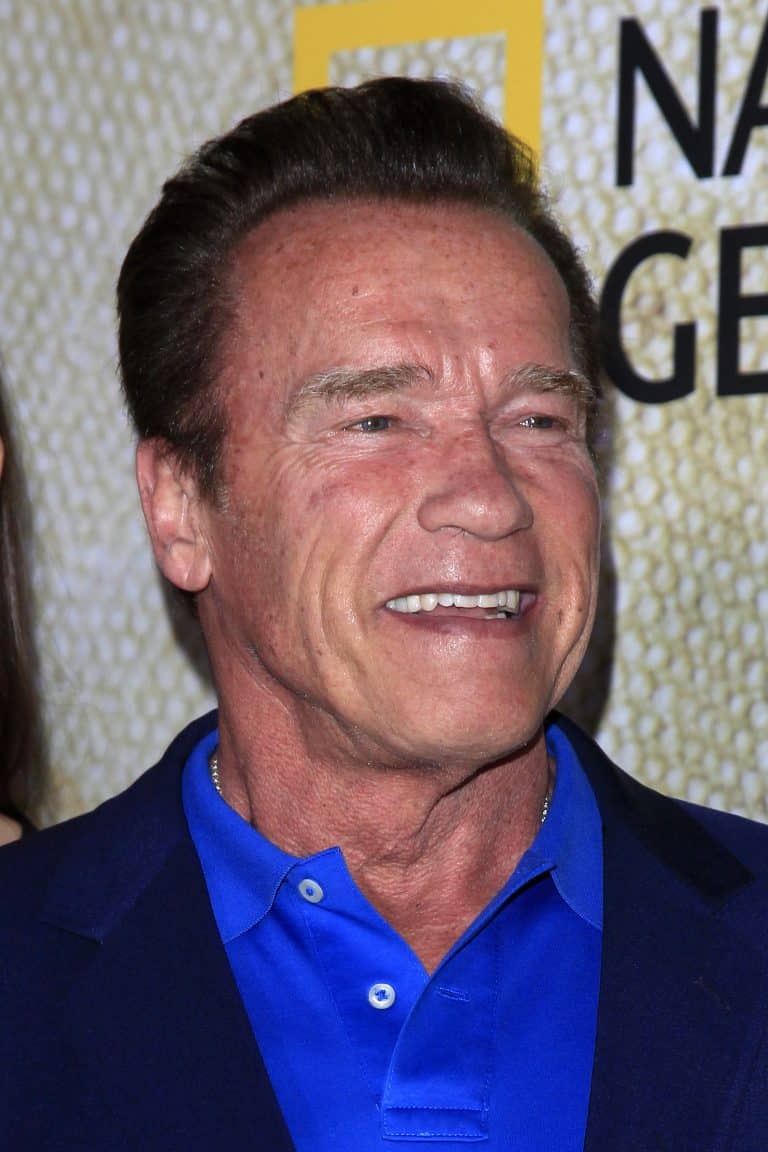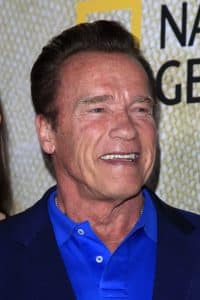 Schwarzenegger's career has been monumental and has helped him become one of the most recognizable people in the world. Born in Austria in 1947, Schwarzenegger showed an early interest in bodybuilding and began lifting weights at a young age. Then a few reps later, he became Mr. Universe, even winning Mr. Olympia a staggering seven times.
After winning Mr. Universe, Arnold moved to the States to pursue acting. Before he became Conan, he enjoyed some successes elsewhere, first with 1976's Stay Hungry, where he co-starred with Jeff Bridges and Sally Field, playing a guy training for Mr. Universe. His muscles definitely opened the door to Hollywood, but what sealed his famous fate would be a pair of dark sunglasses and a quest to save Sarah Connor. The Terminator hit theaters the same year as Conan, in 1984, and the world was now on Arnold's time. Commando and Predator would follow in the late '80s and this guy was a blockbuster baller.
In the early 2000s, Arnold made a successful transition into politics, becoming the governor of California, serving two terms and being widely credited with bringing the state out of a fiscal crisis.
Arnold achieved a black belt in Taekwondo, But he's never quit acting either; recently he kicked more butt, like in The Expendables franchise, and he was really quite good in 2017's Aftermath.
Today the Austrian Oak and Founder of the Austrian World Summit is 75 years old, and he even has a Legend of Conan project in the works, where he will be reprising his barbarically iconic role. Arnold will, in fact, be back.
James Earl Jones (Thulsa Doom)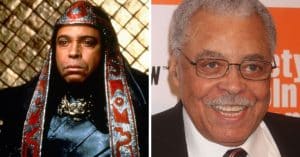 Thulsa Doom is a sorcerer and evil snake cult leader who seeks to enslave Conan. Thulsa is cruel and sadistic and slaughtered Conan's tribe. This evil Doom seeker rivals James Earl's Darth Vader as his greatest villain of all time. The Force is strong with this one. He and Arnold became great friends on set, Arnold helping James stay in shape, and James – along with Max Van Sydow – helped Arnold learn the craft of acting.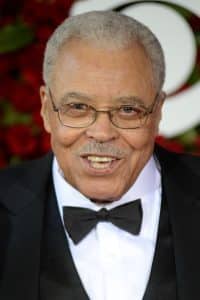 Jones' career has spanned more than six decades and he has been described as "one of America's most distinguished and versatile" actors. All this, and his mother wanted Jones to become a lawyer. This guy listened to the voice in his head, or maybe the voice coming out of his mouth because it booms, and by 1957 he was on Broadway.
His film debut was in 1964's Dr. Strangelove. Then it was a four-episode arc on Dr. Kildare, which took him to his first ever leading role in a film, 1970's The Great White Hope, as Jack Jefferson, a role that earned him both Golden Globe and Academy Award nominations.
In 1977 he first voiced his most well-known role, using simply his voice as Darth Vader in Star Wars. What makes this even more impressive is that Jones had a stuttering problem as a child and spoke very little; he says he still has to think about what he aims to say very carefully before speaking. Talk about perseverance.
Jones is in two great baseball films, 1989's Field of Dreams and 1992's The Sandlot, but despite these roles and very touching ads for MLB recently, he reportedly hates baseball, which goes to show you how good of an actor he is.
Today at 91 years old, check out his voice once more in the newest Obiwan Kenobi Disney+ show.
Valérie Quennessen (Princess Yasmina)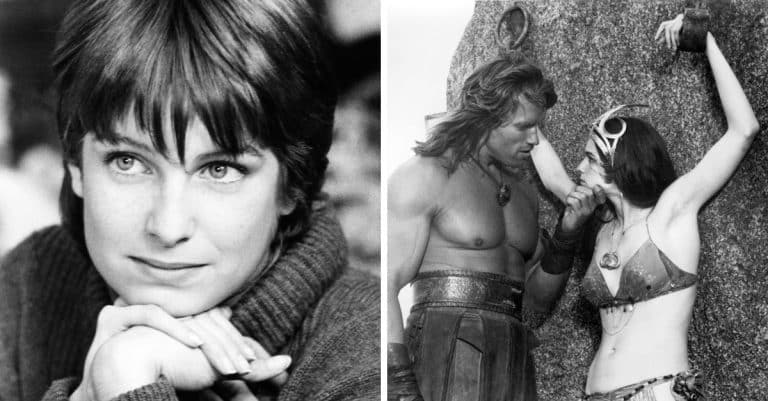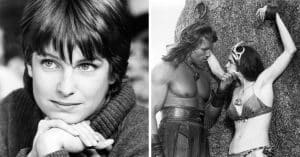 The Princess was the task given to Conan and his guild to retrieve, all while she's under Thulsa Doom's spell.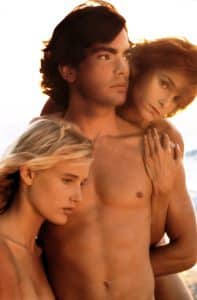 Valerie became an actress by accident, performing as an acrobat as a child, and taking acting classes as a shy teen for exposure therapy. Her big break was 1979's French Postcards.
She became more familiar to American audiences when she starred in 1982's Summer Lovers, also starring Peter Gallagher and Daryl Hannah. Playing an archaeologist, she actually dug at an ancient find and, uncovered real ancient pottery from around 3,500 years ago. Incredible. But afterward, she left Hollywood to concentrate on her family life.
Terribly, in 1989, she died in a car accident in France at just 31 years old.
Max von Sydow (King Osric)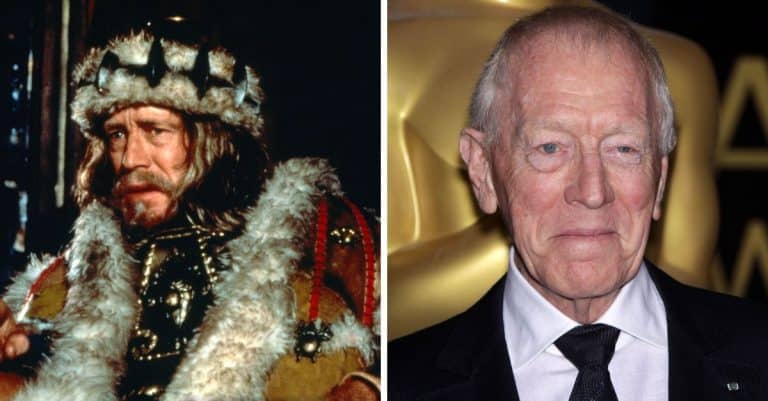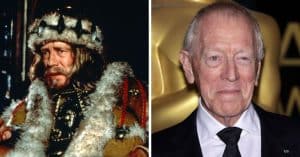 King Osric is the leader who offers Conan a reward to save his daughter from Thulsa. He is a brave warrior even though he is pretty much a drunk. Max is superb, delivering some of the best dialogue in the film. He hams up his performance and it's quite fun to watch.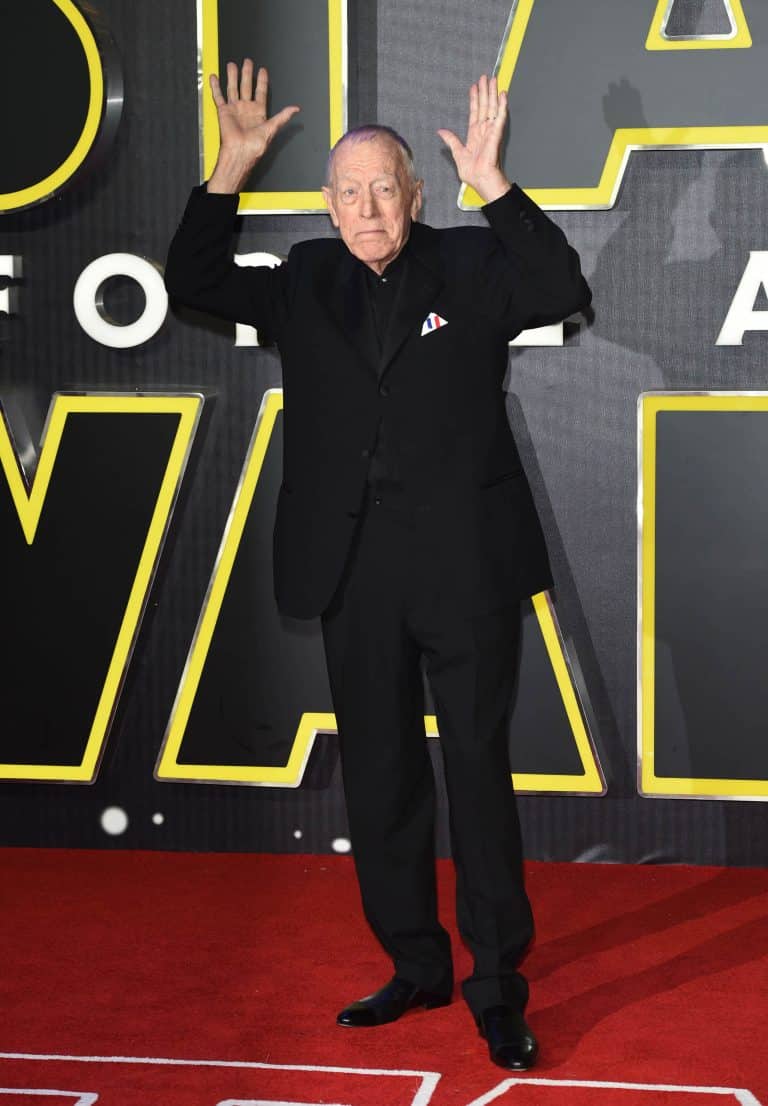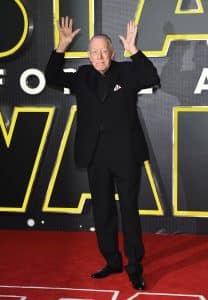 Max von Sydow is one of the most prolific and respected actors of his generation. He landed an early prominent role is 1957's The Seventh Seal where he iconically plays chess with Death. The incredible picture is written and directed by Ingmar Bergman. The actor and director worked together quite a bit.
But he may be best known for his aged priest in The Exorcist – some may be surprised to learn Max was only 42 years old during the filming of possibly the most terrifying film of all time, his old age makeup was subtle and believable. Next came Conan the Barbarian, then came his favorite film he made, 1987's Pelle the Conquerer, earning him his first Academy Award nomination. He lost out to Dustin Hoffman for his genius role in Rain Man.
In 2002, he enjoyed one of his biggest commercial successes, playing the PreCrime director opposite Tom Cruise in Spielberg's Minority Report. Max's final film role was in Echoes of the Past released in 2021. Ultimately, this legendary actor passed away in March of 2020 at the age of 90. Rest in peace.
Sandahl Bergman (Valeria)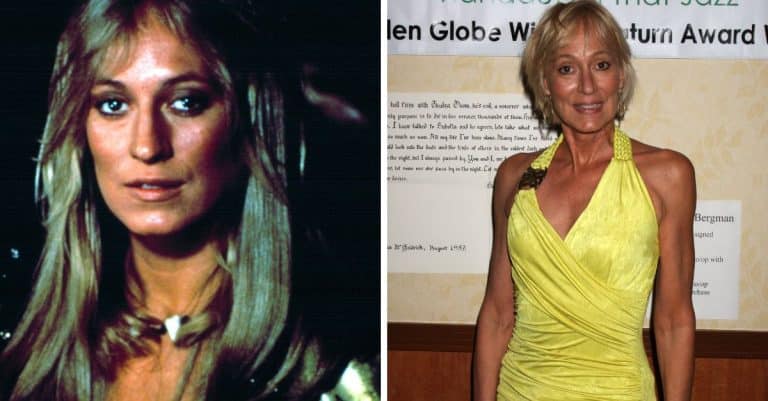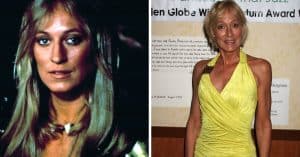 Originally orphaned at a young age, Valeria was one of the most ruthless and feared warriors in the land. A skilled swordswoman and romantic interest for Conan, she did a lot of great fight scenes in this one and since they couldn't find a stuntwoman matching her size, she did them all, and only once nearly lost a finger during shooting. Yikes.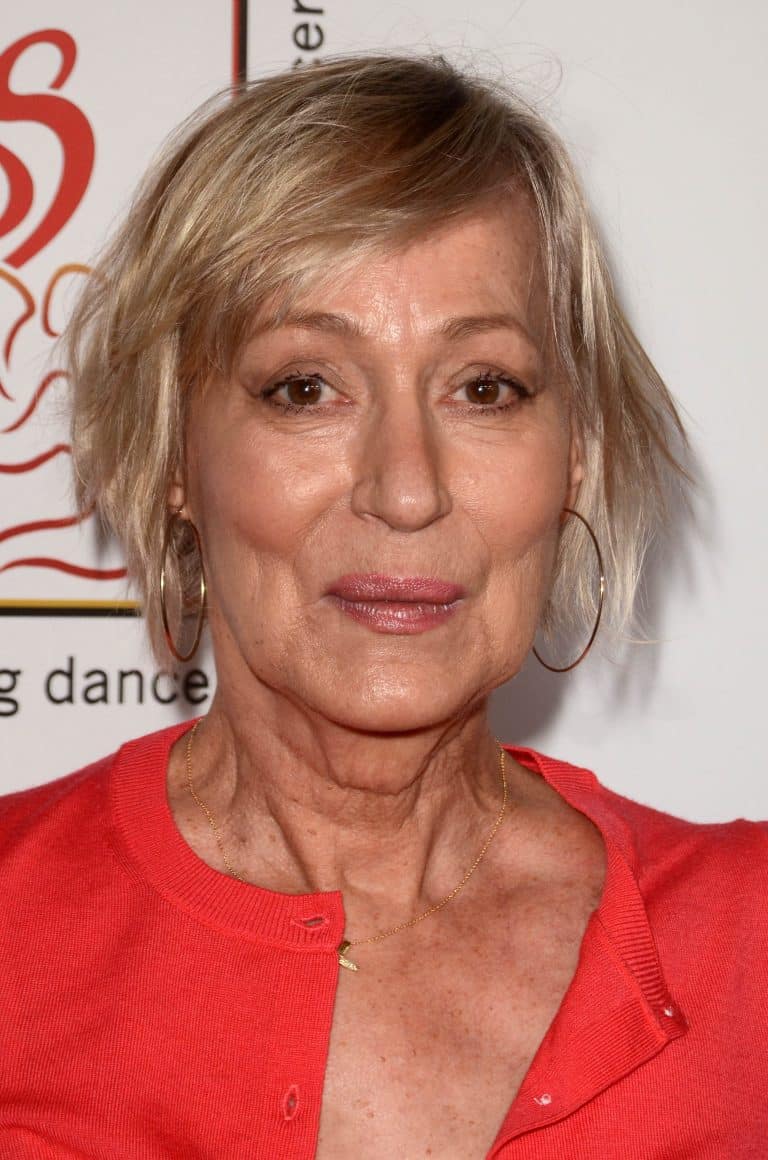 Bergman began her career as a dancer, catching the eye of the incomparable Bob Fosse, who cast her as a replacement dancer in the Broadway production of Pippin. She got onto the tube during the early '70s, as part of Dean Martin's Golddiggers for 43 episodes of The Dean Martin Show. Her film debut was 1977's All That Jazz.
In 1985 she was offered the lead role for another Arnold epic, Red Sonja, but they asked her to shift over to the villain instead, saying of her villainous queen, "She is a prime example of what can happen when somebody doesn't get enough hugs as a child." Also in the '80s, she was an instructor for the FIRM series of exercise videos.
Today in her early seventies, she hasn't acted since 2003, playing a dancer in Robert Downey Jr.'s The Singing Detective. You can still find this retired actress occasionally at sci-fi conventions.
Ben Davidson (Rexor)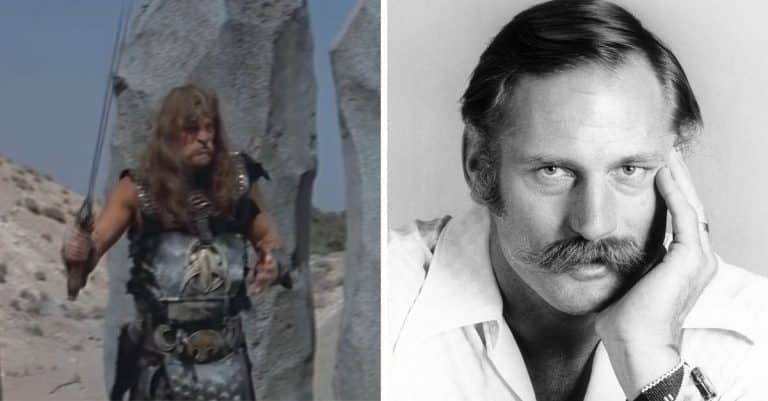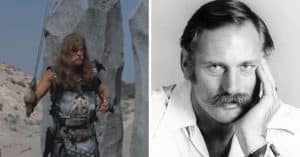 Rexor is one of the barbarian chieftains who allied themselves with Conan to overthrow Thulsa Doom. He is a fierce warrior, emotional and driven, quite frankly, he's nearly as commanding as Arnold himself.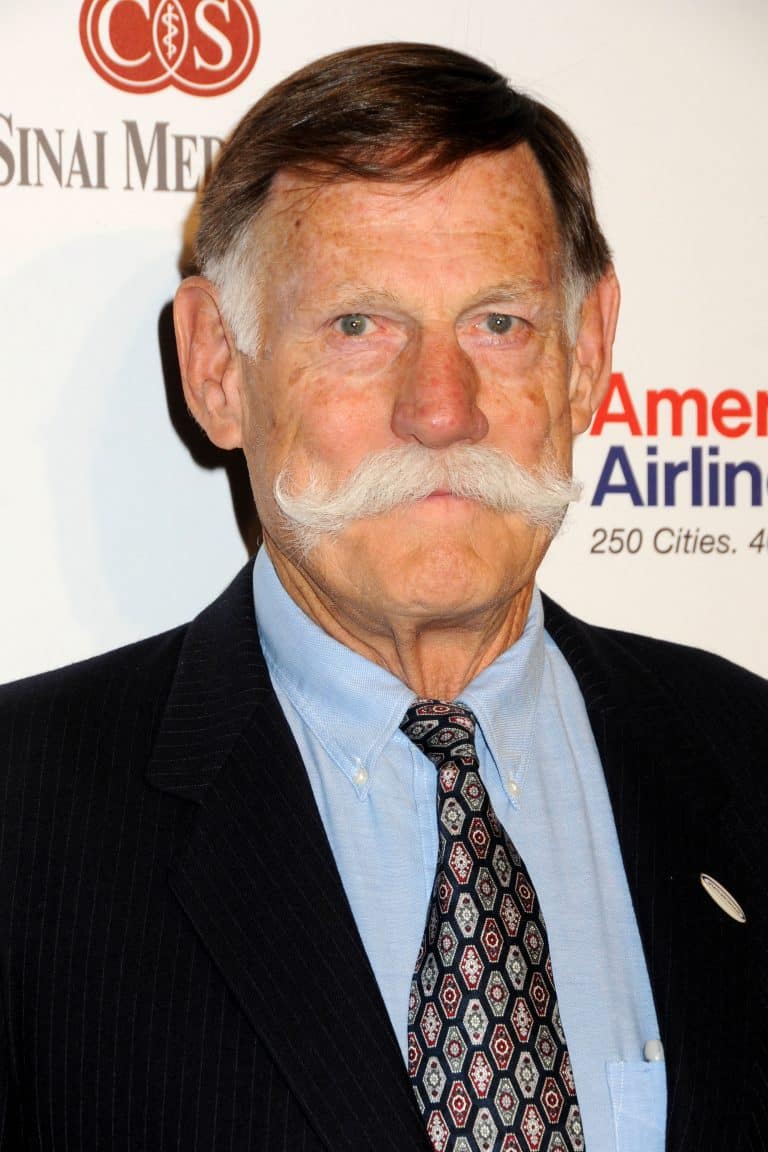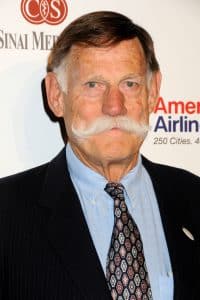 Ben Davidson was first famous for sports before acting.  He was recruited to play football at the University of Washington in 1959, where he was a part of the Rose Bowl-winning teams under head coach Jim Owens. This led to being selected in the fourth round of the 1961 draft, gaining attention as a skilled defensive end for the Packers and Redskins, but mainly the Oakland Raiders, achieving the All-Star team three times with them.
This Miller Lite allstar transitioned to acting by playing a football player in the 1970s film of M*A*S*H. He also portrayed Porter the bouncer in Behind the Green Door in 1972 and a convict football player in Necessary Roughness in 1991. There's a theme somewhere here.
Davidson and fellow Oakland Raider teammate Tom Keating were avid motorcycle riders and completed a ride from California to the Panama Canal. This powerful football star and actor passed away from prostate cancer at age 72 and his football and motorcycle partner Keating died just two months later, also from prostate cancer.
Cassandra Gava (Witch)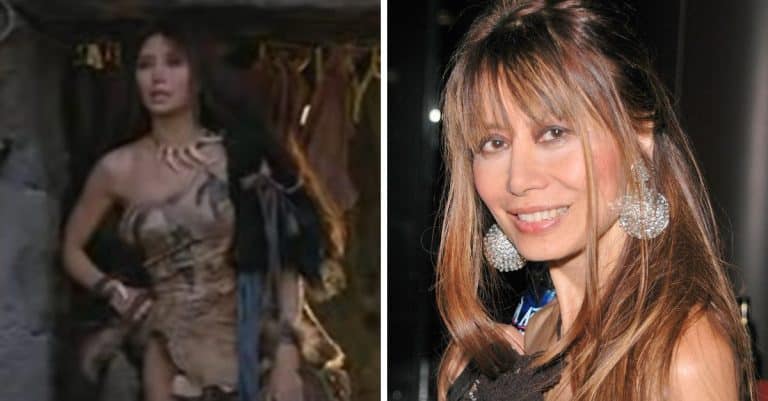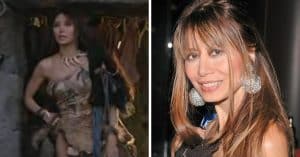 The Witch is a powerful sorceress, a very evil woman who enjoys tormenting and killing people.
Cassandra Gava got her start on TV with General Hospital, riding that wave to a 12-episode arc as O'Malley in the first two seasons of Trapper John, MD. But she is best known for her Conan the Barbarian performance as well as the slave woman Alessa in High Road to China. This stunning actress also appears on the cover of the Jefferson Starship album Spitfire. Very cool.
She populated a lot of B-movies in the late '80s and is still acting every now and again. Today she's 63 and just had a small role as Vera in a John Malkovich movie called Chariot, which came out in 2022. She's also produced and served as a casting assistant and has a staggering eight projects in the works. So if you're a B-movie horror fan, get ready for Pig Killer coming out soon!
There you have it! it's no wonder Conan the Barbarian went on to gain a huge cult following, deservedly sparking a sequel, reboot, and upcoming spin-off. But nothing will be as iconic as the 1982 original. So tell us, did you watch Conan the Barbarian in theaters back in the day? Is it the best of the 1980s Schwarzenegger action fest?  If not, which one gets the nod? Get in the comments and reminisce about Conan the Barbarian.