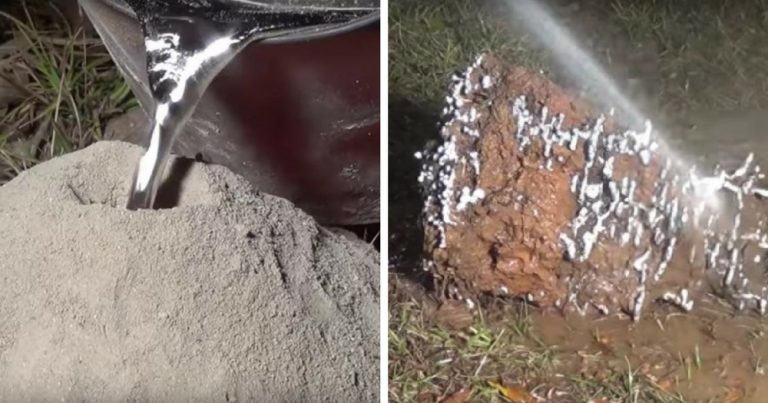 Way back in 2013, a man posted a very interesting video on YouTube. The title seemed a bit strange. It was called "Casting a Fire Ant Colony with Molten Aluminum ." And it was exactly what the title said – a man pouring molten aluminum into an empty fire ant colony. The video exploded overnight and went on to become extremely popular with YouTubers all over the world.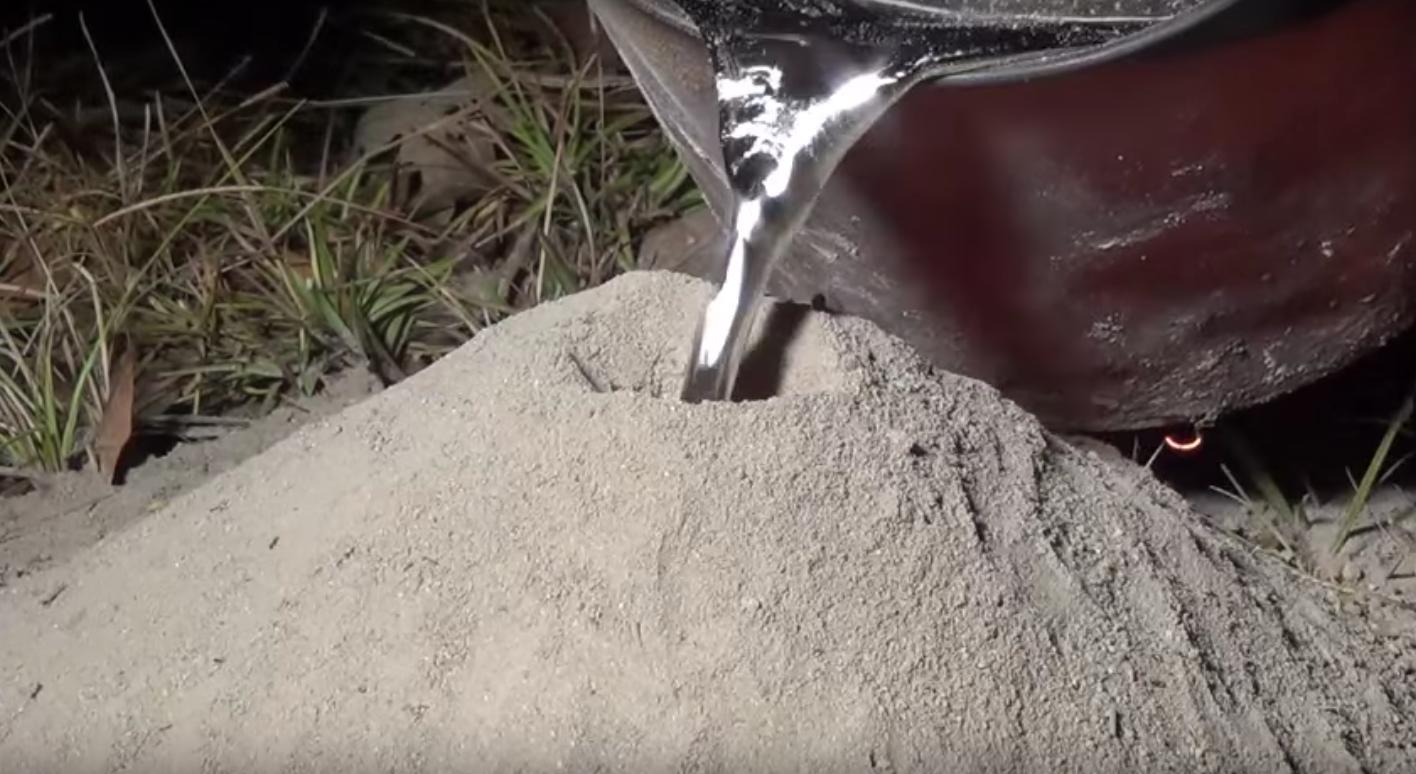 A man, dirt, and a bucket
The video itself starts out simple and innocuous enough. There are close up shots of the empty fire ant nest in the middle of some grass, with the nest itself looking like a small mound of dirt. The man making the video takes out a ruler in order to measure the mound. We then see the bucket of silvery smooth looking liquid. The man then proceeds to pour the contents of the bucket into the top of the ant hill.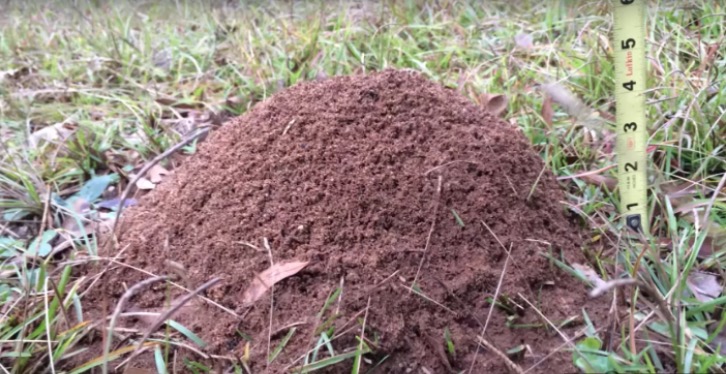 Measuring
There is some more close up shots of the anthill and we can see the man in the video taking measurements of the hole as well as the height of the mound. We are not exactly sure why he is doing this nor what the measurements are telling him. Perhaps he is checking to see whether not anybody is home. Maybe the size of the hill helps him determine how much aluminum he needs to boil down.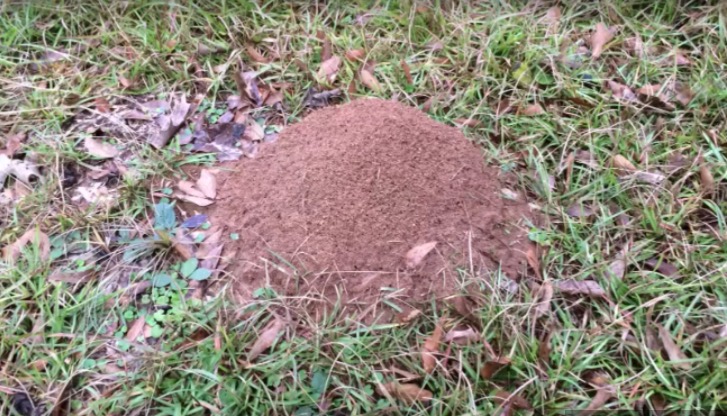 Fire it up
The bucket is filled with molten, liquid aluminum. In order for aluminum to be liquid, it must be heated to well over 660 degrees Celsius which comes out to over 1,220 degrees Fahrenheit. As the man tilts this super hot liquid into the empty nest, we see the liquid shimmer and shine as it leaves the bucket and goes down into the soil below. After several minutes, the underground ant structure is completely filled with aluminum.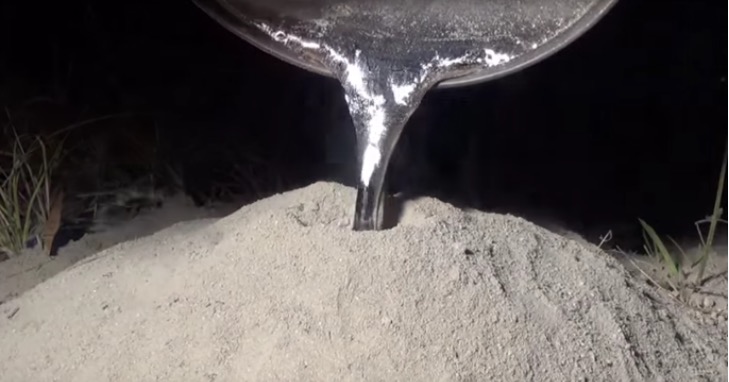 Ant air conditioning
As the aluminum cools down from over 1,200 degrees Fahrenheit, the mound steams and boils. If one were to pay attention to the steam coming out, one would see that there is steam coming out of little holes at the base. These little holes were designed by the ants to let in fresh air and let out heat, basically acting as a climate control. And with millions of ants in these underground colonies, it sure gets hot.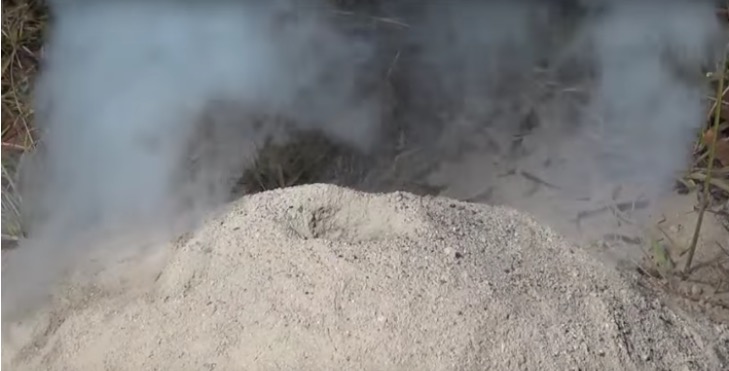 Extrication
After the aluminum has cooled and hardened in a process which takes a significant amount of time, the man begins to extricate the ant colony from the earth. He begins by removing the top layer of soil, making sure not to injure or break off any of the pieces of the ant colony. He then takes a shovel and digs the entirety of the nest up and out of the soil, wearing gloves the whole time.