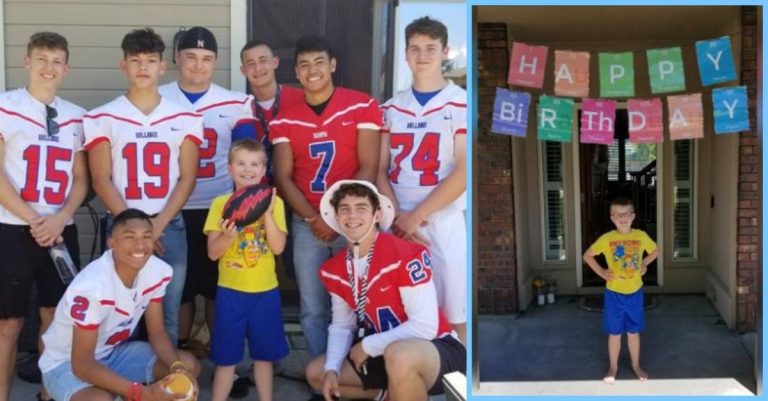 Christian Larsen wanted to have a 9th birthday party so he could invite all of his friends. However, when his mom sent out the invitations only one person RSVP'd for the party. Christian has autism and attends Hillsdale Elementary in Meridian, Idaho. It was at the celebratory end-of-the-year picnic where Christian's mom witnessed how the other students treated her son.
They would often ignore him or just flat out tell him "no" when he asked them to attend his party. On May 31st, his mom, Lindsay, made something beautiful happen for her son with the help of a friend,  Blythe Ben-David.
Bring in the football team!
https://www.facebook.com/photo.php?fbid=10161986877505486&set=a.10150169968205486&type=3&theater
Ben-David was not able to attend the party herself, so she reaches out to Dan Holtry. He is a family friend and the football coach at Nampa High School in Idaho. "I knew if anyone could help it would be Dan," Ben-David says to CNN.
Holtry's team players were more than excited about the opportunity to help out. "They were ready and willing to celebrate with Christian. Within seconds of a sent text they were 100 percent in. No hesitation whatsoever," Holtry says.
Christian's party finally comes on June 4th. A few classmates, kids from the neighborhood, and some family friends initially show up. Christian was having a blast already when the guests of honor arrive at the party. Holtry and his team players show up at the party chanting his name!
"The energy became electric and it was amazing to see how they all came together," Christian's mom says. "Christian often plays alone, or wanders off, but with the players there helping organize games, he became part of the action. He was playing alongside his peers, as well as the football players. I think
it helped the other young children interact with Christian, too
."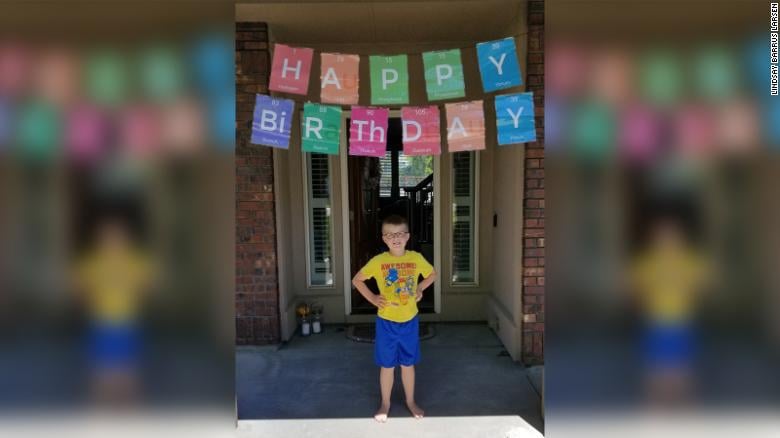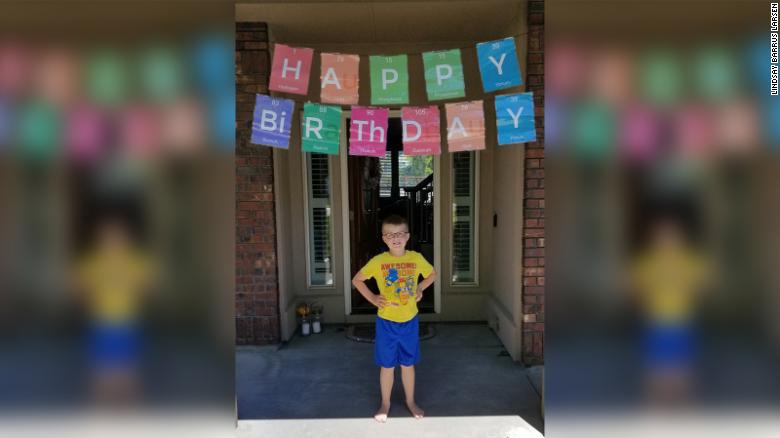 See Christian's heartwarming reaction
Christian absolutely loved the turnout for his birthday. His mom says, "He talked about it for days. One of the best things about his personality is that he is always looking for the positive. He didn't question why the players were there, he just loved it. He has said multiple times that it was the best birthday ever!"
Check out one of the videos from the party below when the football team shows up! Christian's reaction is priceless.
https://www.facebook.com/lindsay.v.larsen/videos/10162005425215486/
What a heartwarming story!