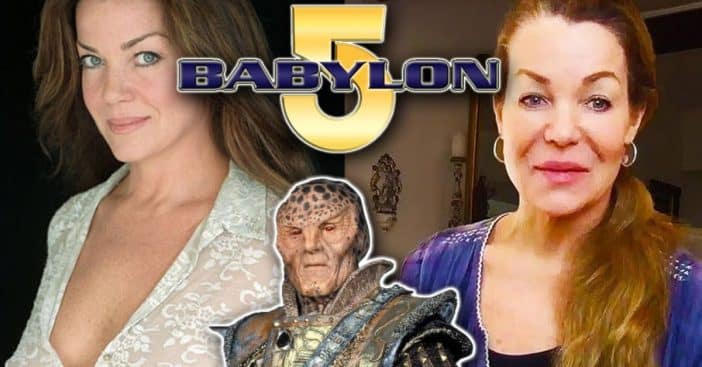 UPDATED 5/17/2023
Babylon 5 is a visionary sci-fi show that follows the adventures of the Babylon 5 space station and its crew, as they deal with politics, war, and other challenges of close-quarters living. Even if sci-fi isn't your go-to genre, this show had superb writing that humanizes every far-out situation. It helps that Babylon 5 also boasted a stellar cast.
Babylon 5 was ahead of its time in many ways, dealing with complex political and social issues using various people from across the stars to tell real-world stories with great parallels. Let's catch up with the crew that made Babylon 5 fly so high!
Mira Furlan (Delenn)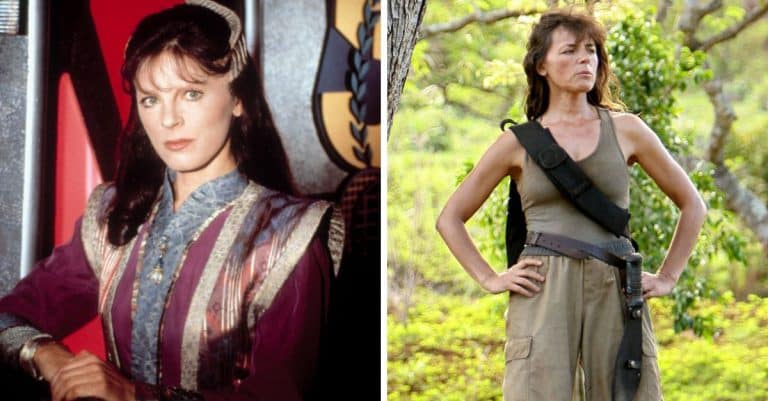 Delenn is one of the Alien Ambassadors – the Minbari one to be exact – on Babylon 5, who later uses a special artifact to become a Minbari-human hybrid. Her actress, Mira Furlan, did a commanding job leading this vessel of a show. Whenever she spoke, she demanded attention and respect.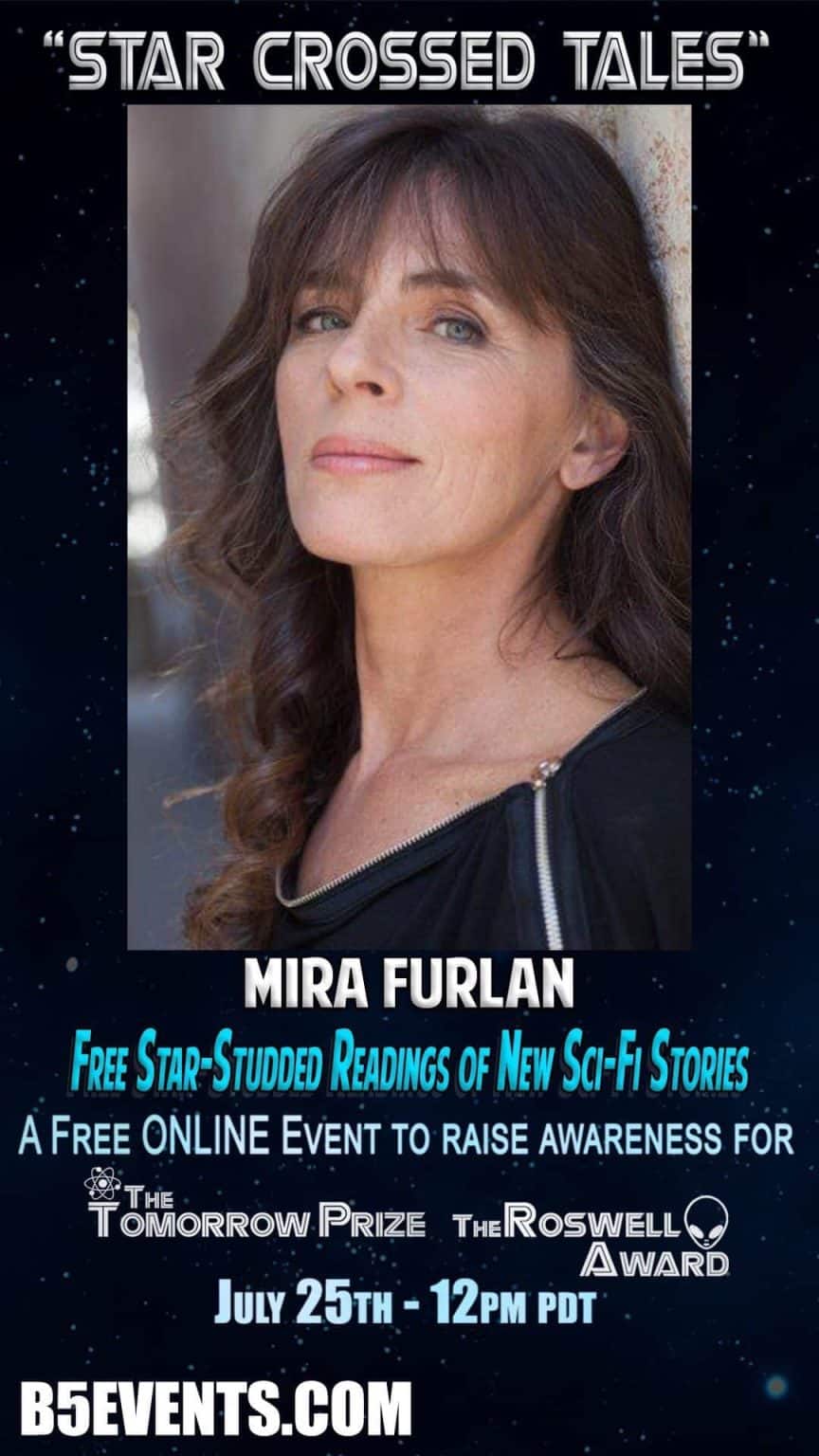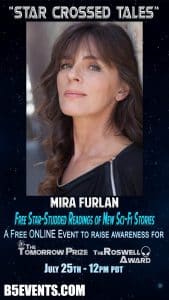 Mira is a Croatian actress who, in the States, is not only widely known for her Delenn, but also as Danielle Rousseau on the ABC superhit, Lost. She was a mysterious Other, first encountered around season one, back when Lost was at its strongest.
Furlan began her career in Croatia in the '60s before emigrating to the U.S. in the early '90s, after the outbreak of the Croatian War of Independence. She was described as Yugoslavia's answer to Meryl Streep. In the '80s, Furlan sang for a band called Le Cinema, a spin-off from the rock band Film. And In the '90s, she released an album called Songs From Movies That Have Never Been Made. Music, film, TV, stage productions, this woman did it all.
Sadly, it was reported that Mira passed away in 2021 at the age of 65 from complications of the West Nile virus. That's a heartbreaking way to say goodbye to such a bright star. Rest in peace.
Richard Biggs (Dr. Stephen Franklin)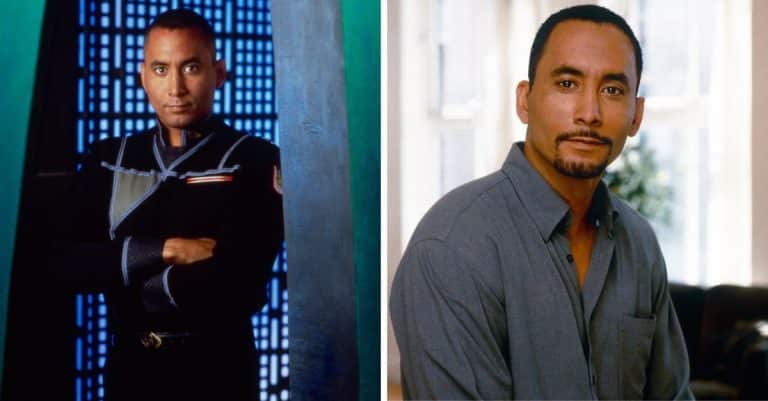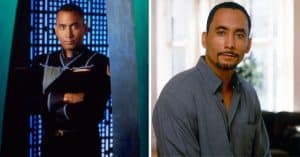 Dr. Stephen Franklin is Babylon 5's chief medical officer, and Biggs played a very believable TV doctor, even out in space.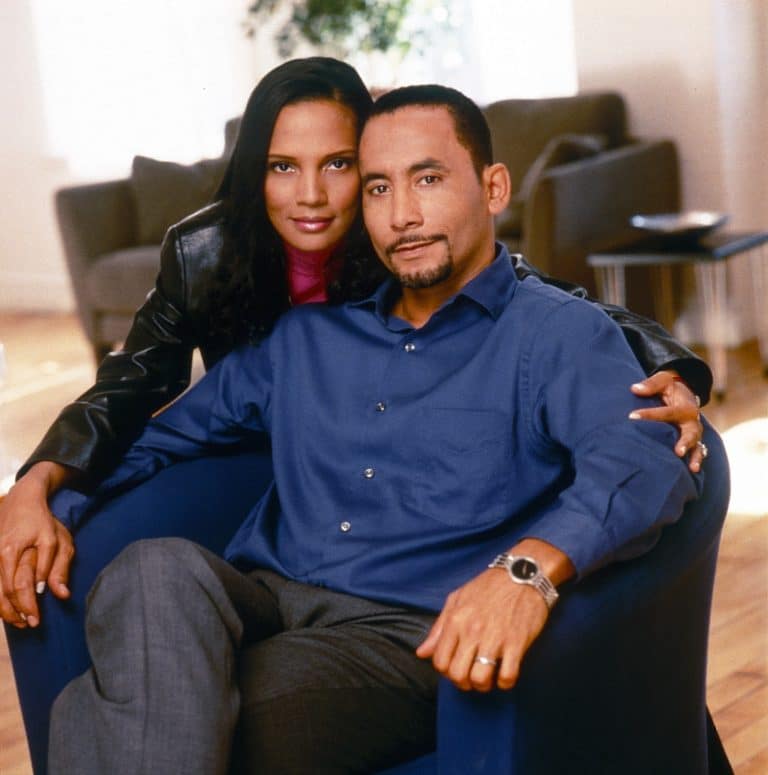 Many will also recall Biggs as Marcus Hunter on Days of Our Lives, completing nearly 400 episodes from 1987 until 92. In 2002 he began a 15 episode arc on Patricia Richardson's medical drama, Strong Medicine. But that would be his final acting role.
Ultimately, Biggs died quite unexpectedly in 2004 collapsing at his LA home, from complications stemming from aortic dissection. He was just 44 years old.
Stephen Furst (Vir)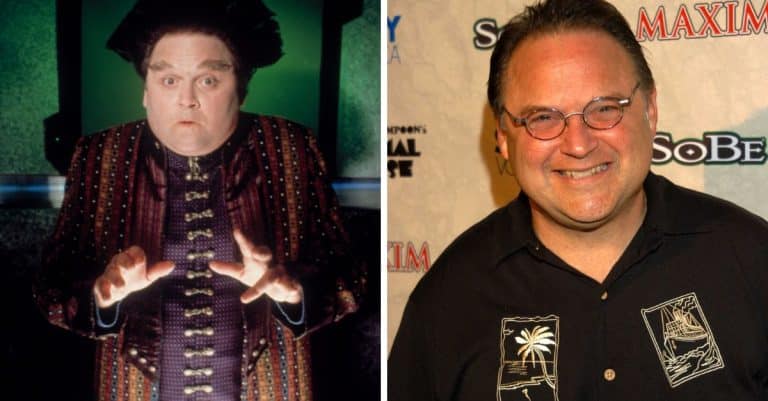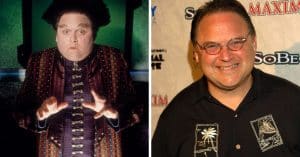 Vir is the diplomatic aide to Centauri Ambassador Londo. Along with his aide, Furst brought sharp comedic skills to the role, serving as the primary comic relief.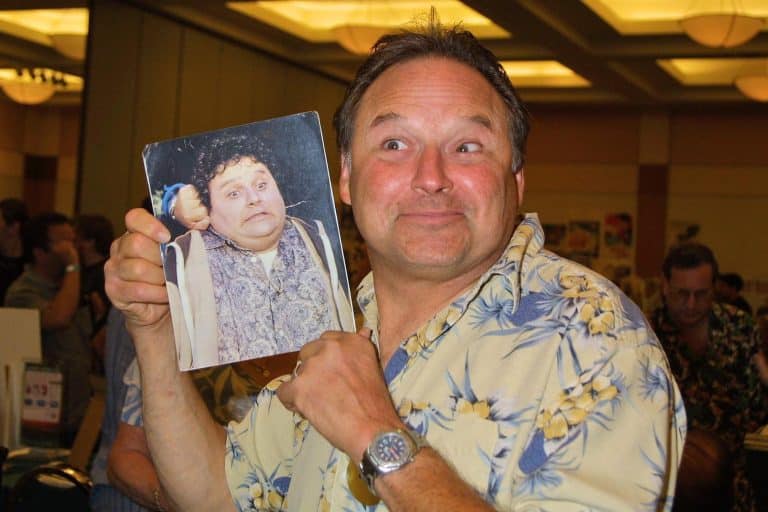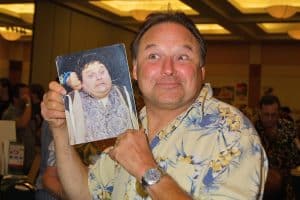 Furst began his career in the early '70s, appearing in a number of commercials. His first major film role came in the 1978 film Animal House, playing Kent "Flounder" Dorfman. He was a pizza delivery man before acting in Hollywood and, desperate for a break, he started putting his headshot and resume inside the pizza boxes and soon he was discovered by producer Matty Simmons, who cast him in Animal House. Even his wife Lorraine got in on the act, sporting a cameo as the girl he asked for the 10,000 marbles.
Before he was a Centauri, he was a doctor. His big tv break was as Dr. Elliot Axelrod on St. Elsewhere. His final project was the 2005 TV movie, Basilisk: The Serpent King, one of three low budget sci-fi channel films that he also directed.
Furst died from complications related to diabetes in June of 2017 at age 63. Both of his parents had died from complications of diabetes as well, and Stephen had been diagnosed with type 2 at age 17. Rest easy, Vir.
Andreas Katsulas (G'Kar)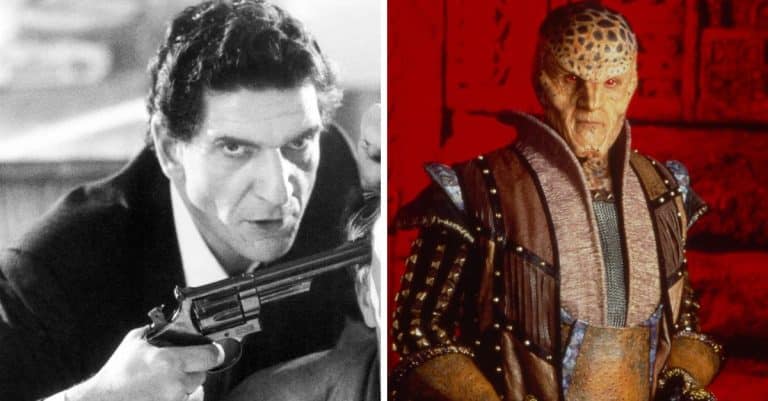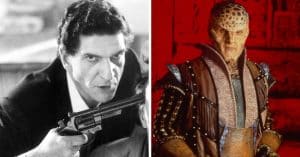 G'Kar is the Narn ambassador to Babylon 5, and has one of the better arcs on the show. Beginning as a gruff bully and ending wise, Andreas really gave a lot to Babylon, probably the best acting performance on the program!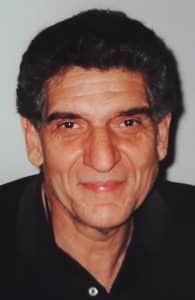 Aside from this, He is best known as the one-armed villain in the epic Harrison Ford thriller, The Fugitive. Andreas was a lifelong smoker, reportedly he would only stop smoking when the cameras were rolling… and died in February of 2006 at the age of 59 from lung cancer. He was survived by his wife, and two children from a previous marriage, Michael and Katherine.
Peter Jurasik (Londo)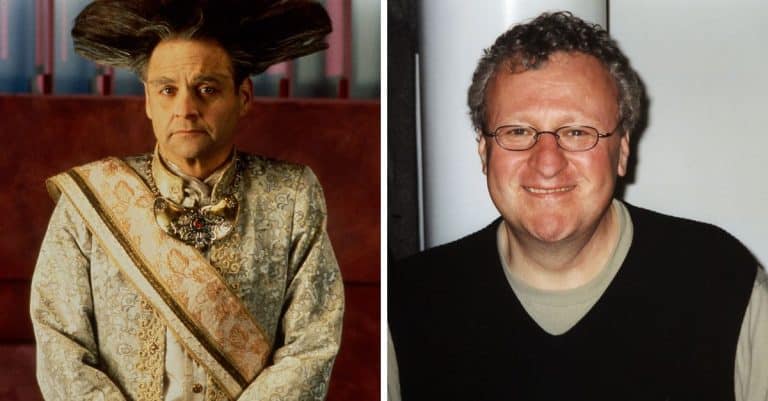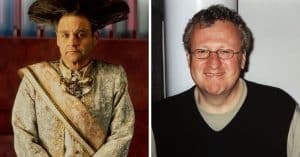 From the best acting performance to a very close second, Peter Jurasik wonderfully portrayed Londo, the Centauri ambassador. He provides so much for the show, from humor to his tragic series arc. Londo and G'Kar had such wonderful on-screen chemistry, which apparently was true off-screen as well. They would be the only ones allowed to improvise while cameras rolled. So, it wasn't just clever script writing; it was two very skilled actors at work.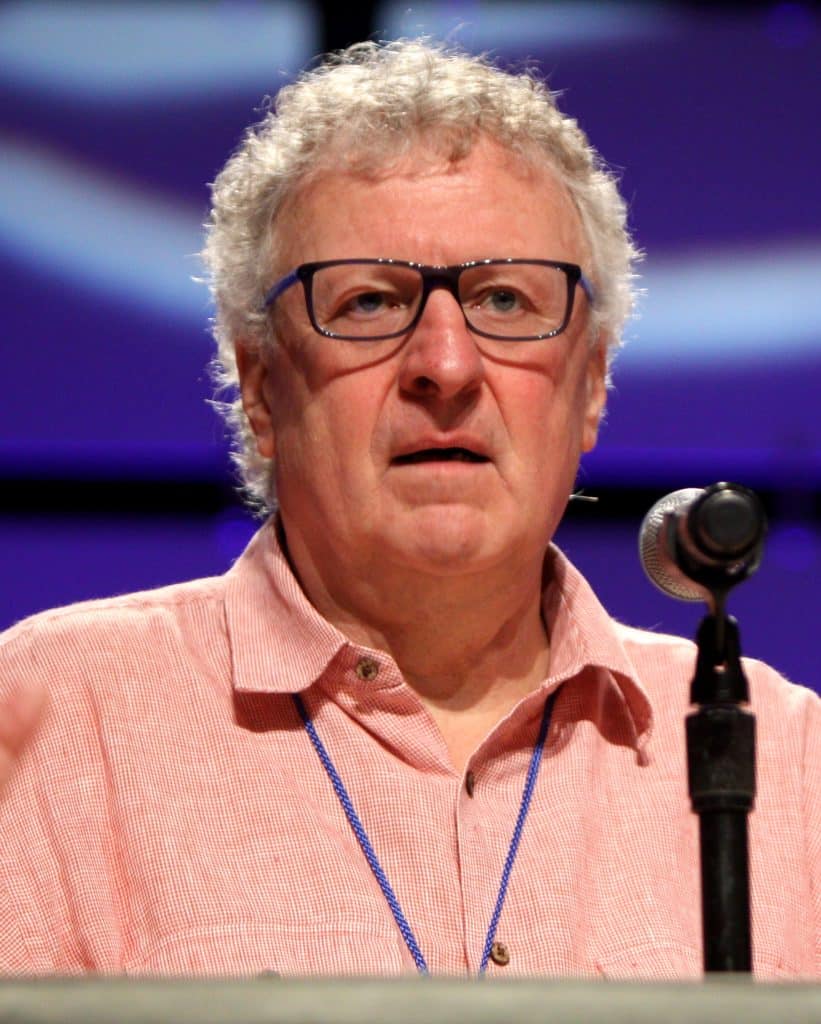 Aside from his Londo, he is known as Sid the Snitch on the '80s cop drama Hill Street Blues and its short-lived spinoff Beverly Hills Buntz. Two film roles you may recall are his Crom in the 1982 film Tron, and co-starring with John Ritter in 1990's Problem Child.
Today he is 73 years old and we last saw him in a 2017 episode of the PBS show, Mercy Street. Apparently, he's been working on a Babylon 5 project with the remaining original cast members, but we'll have to wait to see if anything comes from it.
Michael O'Hare

(Commander Jeffrey Sinclair)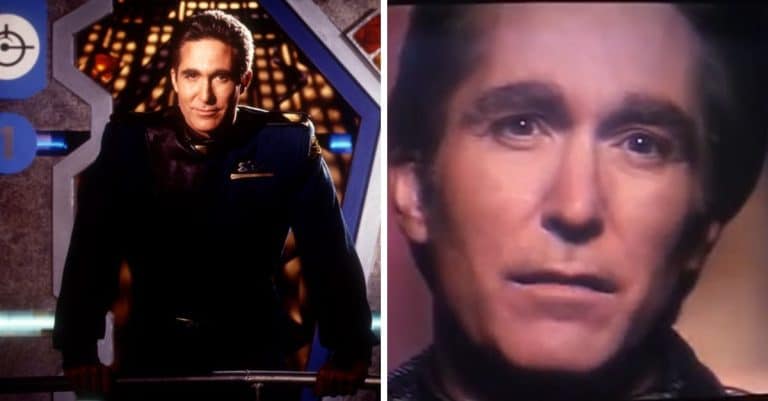 Captain Sinclair is the first commander of Babylon 5, a seasoned military official and loyal captain to his crew, before he becomes Earths' ambassador to Minbar.
Other projects include The Adams Chronicles, TJ Hooker, and The Cosby Mysteries.
From Harvard to Julliard this guy is well-learned, and on stage, O'Hare has appeared in quite a bit as well, including the stage version of A Few Good Men. After Babylon 5, he completed two episodes of Law & Order before retiring in 2000.
Sadly, this update comes with more bad news. O'Hare died in September of 2012 after suffering a heart attack. Before his death, he was allegedly suffering from severe mental illness and paranoid delusions. Show creator J. Michael Straczynski revealed that he'd known about Michael's mental illness, which partly led to his character being written out after season one, minus three brief guest appearances. That's a dark turn for a very talented actor.
Jerry Doyle (Garibaldi)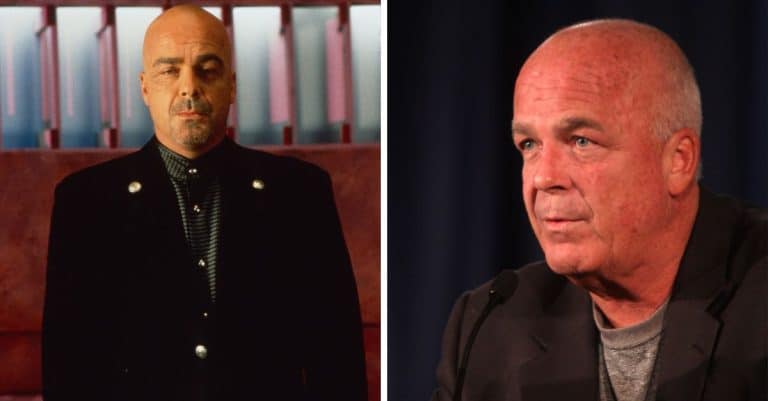 Garibaldi is Babylon 5's Chief of Security, who later leads the covert intelligence arm of the Interstellar Alliance. He and Sinclair made a great team.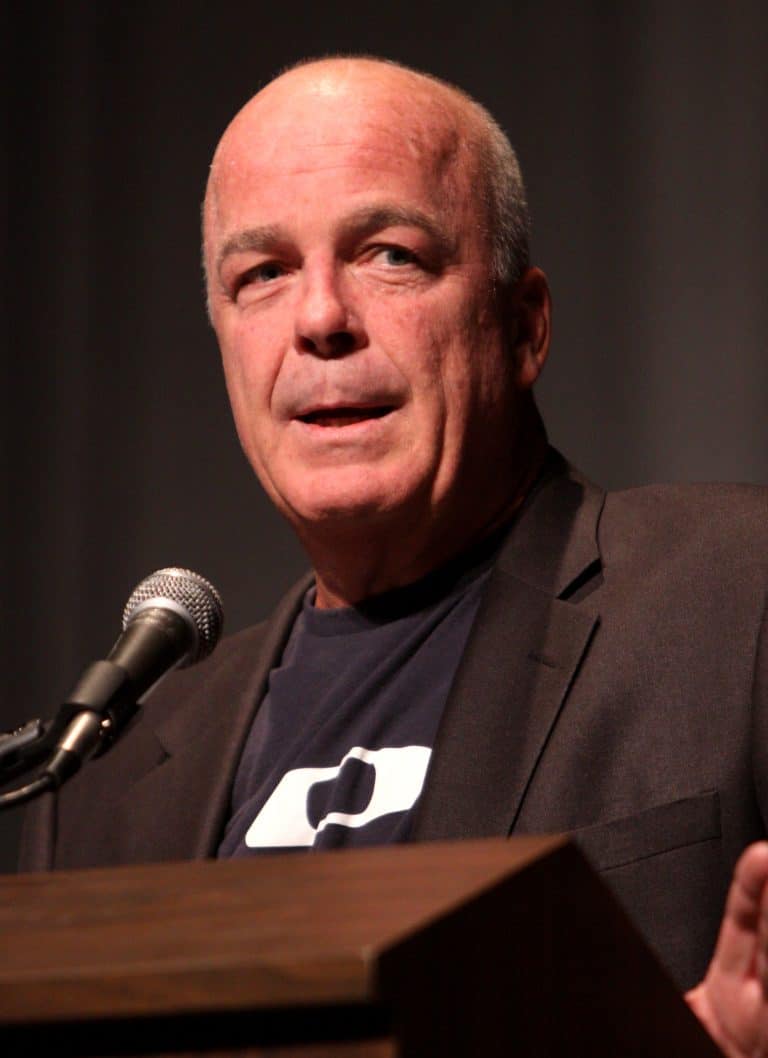 Jerry Doyle began his career as a corporate jet pilot and then spent a decade as a stockbroker on Wall Street, before jumping to acting in the '90s. Babylon 5 however would far and above be his most prominent role.
Jerry was also involved in political efforts; following his work on Babylon 5, he ran as the Republican Party candidate for California's 24th congressional district. He actually won the primary without spending any money on the campaign, but was beaten in the general election by the Democratic frontrunner, Brad Sherman.
Doyle sadly died in July of 2016 at the age of 60 from complications of chronic alcoholism. Another sad end to a Babylon 5 legend.
Bill Mumy (Lennier)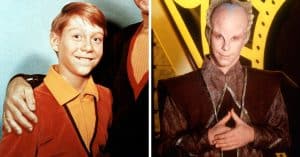 Lennier is the diplomatic aide and sidekick to Minbari Ambassador Delenn. Bill Mumy does a bit of it all as an actor, singer/ songwriter, and composer. But everyone knows him best being warned of danger by a robot, famously playing Will Robinson on Lost in Space.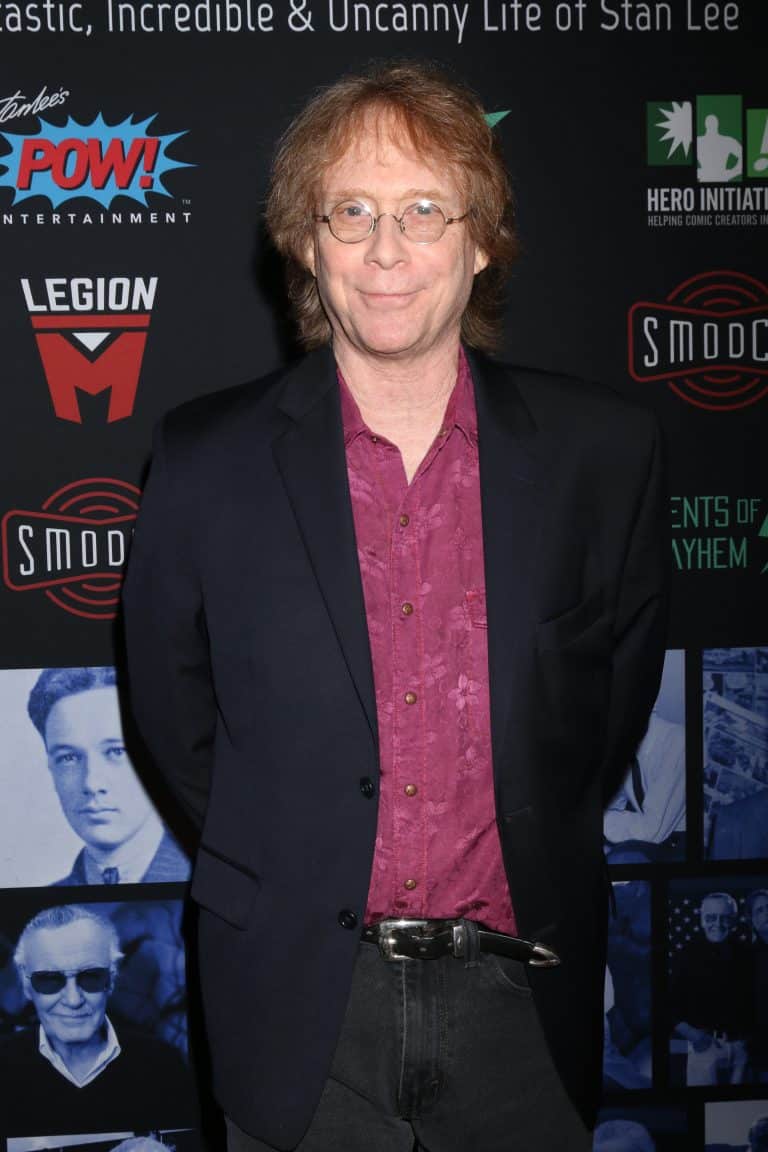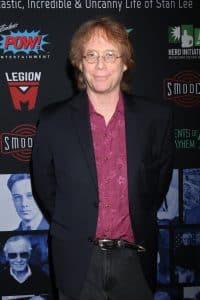 He also narrated A&E Network's series Biography. And Speaking of using his voice, he's had an extensive voice acting career as well, on shows like Scooby-Doo, Animaniacs, and Batman: The Animated Series.
Along with several solo albums he's released, he is also an Emmy nominee for original music for 1992's Adventures in Wonderland, Not to mention performing as half of the duo Barnes & Barnes which has released 9 studio albums. This guy stays busy for sure.
Today at 69 years old, Bill is still acting – the last time we saw him was in a couple of episodes of Space Command from 2020 to 2022. He also co-authored a book with his Lost in Space co-star Angela Cartwright called Lost (and Found) in Space 2, which came out in 2021, so grab a copy at your local bookstore!
Bruce Boxleitner (Captain John Sheridan)

Captain John Sheridan is Sinclair's replacement on Babylon 5, and is a charming addition to the show. From his very first gig in 1973 on an episode of The Mary Tyler Moore Show, to co-starring with Peter Jurasik in TRON, Bruce Boxleitner has had one heck of a career. His big break was co-starring with James Arness in How the West Was Won. Then in the 1980s, he co-starred with Charlie's Angels Kate Jackson in the series Scarecrow and Mrs. King.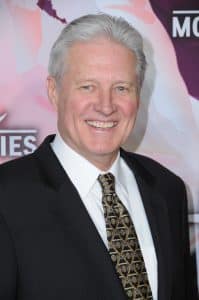 If you're a Kenny Rogers fan, you probably recall him as Billy Montana in all The Gambler TV movies. In recent years, we've seen him in shows like Supergirl and Matchmaker.
Now 73 years old, he's gone back to space in a few episodes of the Seth MacFarlane-created show, The Orville. If you're a fan of Babylon 5 and you haven't checked that parody space show out, give it a go, it's pretty good and he seems right at home deep in space – although this time with a bit more makeup and prosthetics than we're used to Captain Sheridan sporting!
There you have it. "It's been one hell of a day," as the crew might say. It was sad to find out so many of our beloved crew members have passed away. But at least we have a glint of hope of a spinoff or continuation to look forward to. Who was your favorite character? Which captain did you prefer? What's an incredible episode or story arc that really had you on the edge of your couch? Get in the comments and let's discuss an incredible sci-fi adventure, Babylon 5.
FAQs
Did Babylon 5 have a proper ending?
The ending of Babylon 5 was a bittersweet ending. Sheridan's borrowed time eventually expires, leading to his demise. The Babylon 5 station is deemed outdated and consequently decommissioned. Nonetheless, both entities achieved their intended purposes, and they conclude their journeys with a sense of fulfillment, having no remorse for their chosen paths.
Why was Babylon 5 Canceled?
Babylon 5 did not face cancellation; instead, its creator, Michael Straczynski, believed that the series had reached its organic conclusion.
Did Babylon 5 win any awards?
Babylon 5 won several awards throughout its run. Some notable achievements include:
Hugo Awards: Babylon 5 received the prestigious Hugo Award for Best Dramatic Presentation in 1996, specifically for the episode "The Coming of Shadows." The show was also nominated for the same award in other years.
Emmy Awards: Babylon 5 won two Primetime Emmy Awards. In 1994, it received the Emmy for Outstanding Individual Achievement in Special Visual Effects, and in 1997, it won the Emmy for Outstanding Makeup for a Series.
Saturn Awards: The series received multiple Saturn Awards, which honor science fiction, fantasy, and horror television and films. Babylon 5 won the Saturn Award for Best Syndicated/Cable Television Series from 1995 to 1999.
Sci-Fi Universe Reader's Choice Awards: Babylon 5 consistently received recognition in these awards. It won in categories such as Best Dramatic Television Series, Best Supporting Actor (for Peter Jurasik as Londo Mollari), and Best Writing (for creator J. Michael Straczynski).