Back in 2011, Neil Patrick Harris hosted a Halloween party where he served a meat platter labeled "The Corpse of Amy Winehouse,"  mere months after her death following a battle with addiction. This choice has come under renewed fire after a tweet condemning it went viral and the How I Met Your Mother has responded.
The original photo was shared by Justin Mikita, husband of Modern Family star Jesse Tyler Ferguson. In his own post from 2011, he wrote, "Look who showed up @ActuallyNPH & @GourmetMD's Halloween party last night. Looking good." After the image resurfaced, Harris issued an apology.
Neil Patrick Harris addresses his joke about Amy Winehouse
Exclusive: Neil Patrick Harris issues apology for resurfaced joke he and his husband made about Amy Winehouse months after her death in 2011. https://t.co/5tsoF48qSY

— Entertainment Weekly (@EW) May 19, 2022
"A photo recently resurfaced from a Halloween-themed party my husband and I hosted 11 years ago," said Harris in a statement to Entertainment Weekly. "It was regrettable then, and it remains regrettable now. Amy Winehouse was a once-in-a-generation talent, and I'm sorry for any hurt this image caused."
Around May 11, the subject of the Winehouse meat platter served by Harris went viral online. It was frequently mischaracterized as a cake but was actually comprised of "beef ribs, pulled pork, chicken sausage in a spicy BBQ sauce," and labeled as Winehouse on a white card beside the macabre presentation. It also had her tattoos and signature hairstyle.
Critics weigh in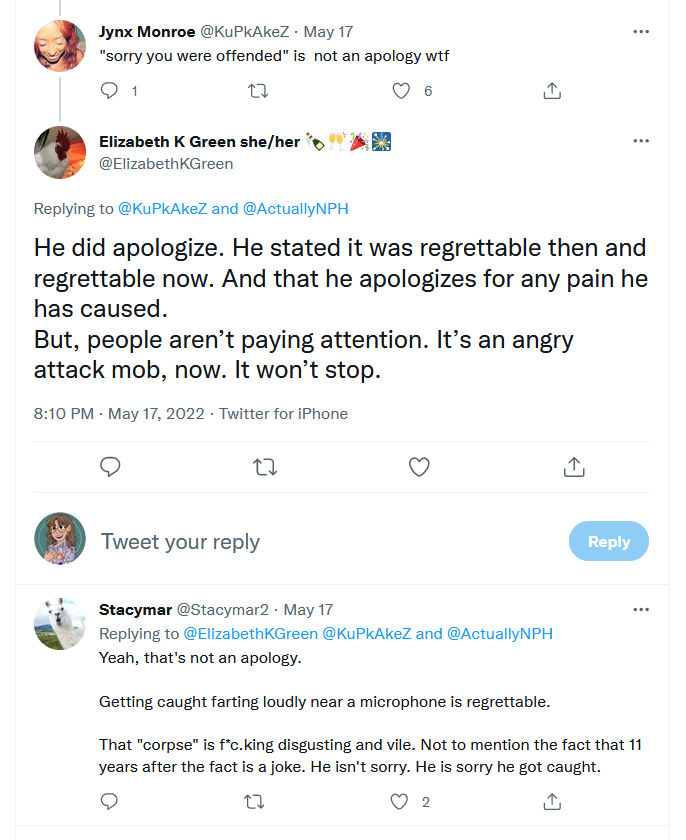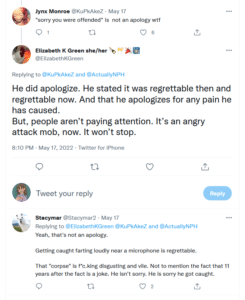 Twitter users might not be quite done with the subject just yet. A May 5 post of his promoting his new Netflix series, Uncoupled, has been getting new replies mentioning the platter. "What did @ActuallyNPH mean by serving a ghastly corpse of amy winehouse cake for a halloween party," wrote one user. Another user proposed, "Ask Amy Winehouse what she thinks about it." Still another shared the graphic picture and said, "Love you Neil but this was disgusting." Others don't find the apology satisfactory, like one user who wrote, "'sorry you were offended' is not an apology wtf." It has also inspired discussions about the stigma faced by those struggling with addiction, which contributed to jokes at Winehouse's expense to be almost standard practice.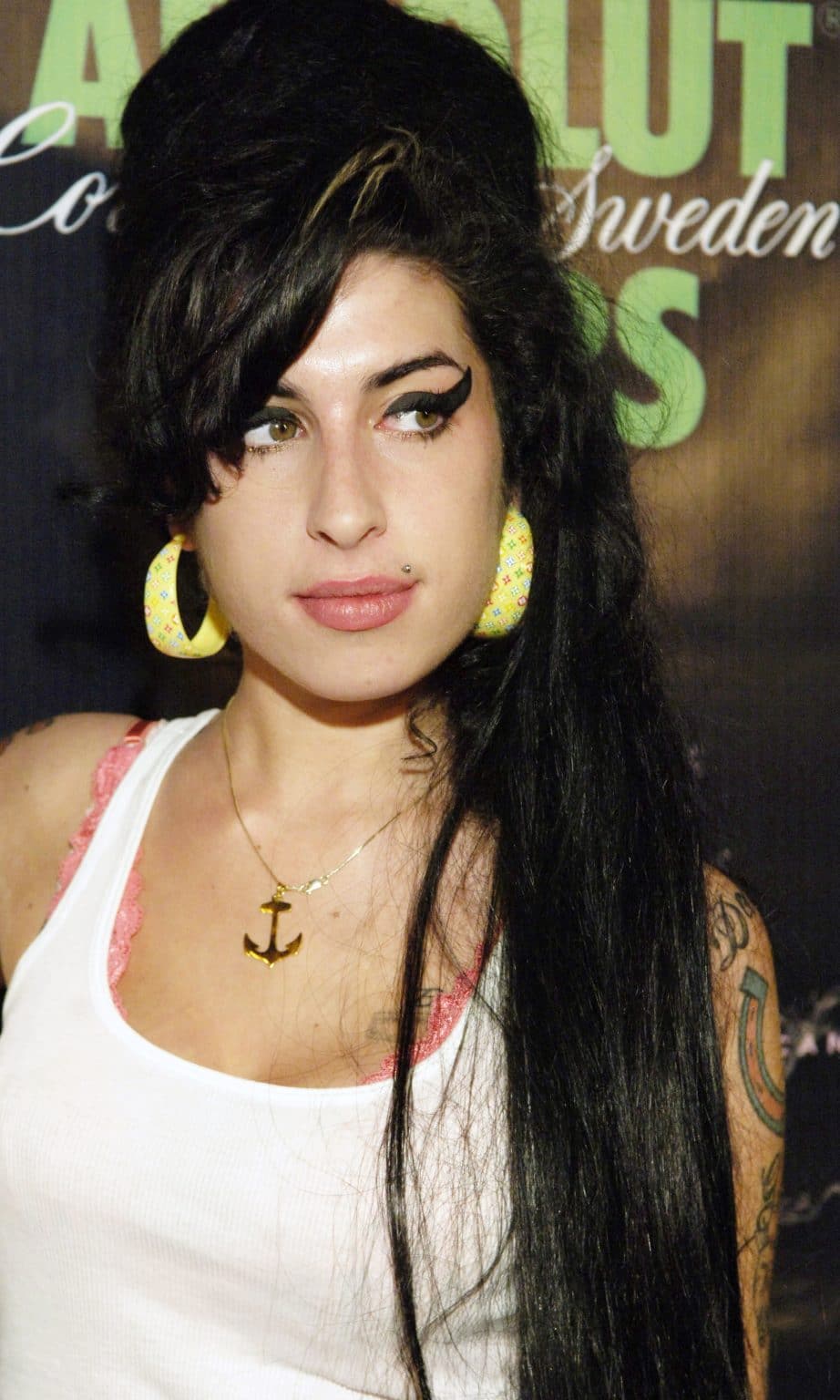 Five-time Grammy Award winner Winehouse died on July 23, 2011, when she was just 27. The official cause has been attributed to alcohol poisoning. Her 2006 album Back to Black is cemented in music history as one of the best-selling albums of the U.K. It returned to the top of the best-selling charts after her death. She is further memorialized in the Amy Winehouse Foundation, aimed at helping struggling young people.
What do you think of the meat platter and Harris' apology?