Dann Rogers knew since before he was a teenager that he wanted to pursue music. That was helped along by his family, which includes an R&B record producer for a father, and none other than legendary artist Kenny Rogers. What is it like growing up with such a powerful force in the family?
Dann recently opened up about just that. He has long held his uncle's musical legacy in high regard and his website even says he is on a "mission." Today, Dann is known as a formidable singer and songwriter whose career continues to thrive to this day. Learn more about how the Country Music Hall of Fame inductee shaped this path for Dann.
The musical background of Dann Rogers
"My father was an R&B record producer," revealed Dann. "He eventually owned a record company. So I had all these famous R&B artists in my house and my life." Dann was influenced outside of his home too, thanks to when his father would bring him to the studio and radio stations. Because of that, "I knew at 11 years old that I was going to be a songwriter. And that's all I wanted to do since then."
It certainly helped also seeing the success that talented powerhouse Kenny Rogers secured for himself. But Rogers would insist Dann give himself more credit. During a 2018 tour, Dann told his uncle, "You sure turned out to be a great artist." To this, Rogers replied, "No, I'm an entertainer, you're the true artist in the family." Dann has a history of success to back what Rogers said of him; four decades before, uncle and nephew became the first relatives to reach the Top 10 in on Billboard's Adult Contemporary singles chart at the same time. For Rogers, the chart-topping song was "Coward of the County," while Dann's was "Looks like Love Again." In addition to sharing a chart listing, Rogers also offered advice: namely, "always be nice to people." Also, "the more success you have, the prettier the girls get."
Dann is continuing the Rogers legacy with a lesson in love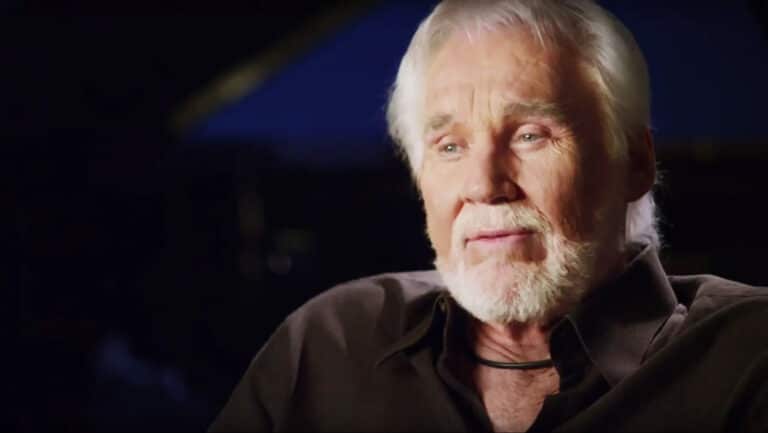 With quite a sprawling career, Dann has faced comparisons to Rogers. "That's a natural process I experienced when I was young," he revealed. "In the beginning, when they would compare me to him, it just felt so unfair. But as I grew up, I realized that he was out there opening doors for me. And I just have to be smart enough to know how to react and how to handle myself. And he was a huge influence – how could he not be? He and my dad were my two heroes." But he was not only a hero. "We were very close," Dann shared. "If I ever needed to talk to him, he was there. We were family. We knew each other all of our lives, so I looked at him differently. I never called him Kenny. I called him 'Uncle Money.'" Here in the interview with FOX, Dann laughed before continuing, "But our relationship was like any other between uncle and nephew. We supported each other."
View this post on Instagram
His favorite memory with Rogers was when Dann was just five and his uncle visited with a new Buick Riviera. After getting Dann to join him in washing the car, Rogers took him to Dairy Queen as thanks. When Dann ordered "the biggest ice cream you've got," a grinning Rogers obliged – but made sure Dann ate outside the vehicle. His last memory with him is also sweet, though bitterly. Rogers died at the age of 81 while under hospice care and the last time Dann saw him, he knew there would be no more reunions because of how poor Rogers looked. "I want you to know that you've spent a lifetime creating a great name for our family," were the words he said to Rogers the last time they spoke. "And I promise you that I will do everything in my power to keep our family name good." They exchanged hugs and words of love.
Dann is still at it, having just released a new single titled "Lesson in Love," in which he does not shy away from exploring some difficult emotions.